11 Fearsome Fright-Night Facts For Super-Fans!
Facts and Trivia from Fright Night 1985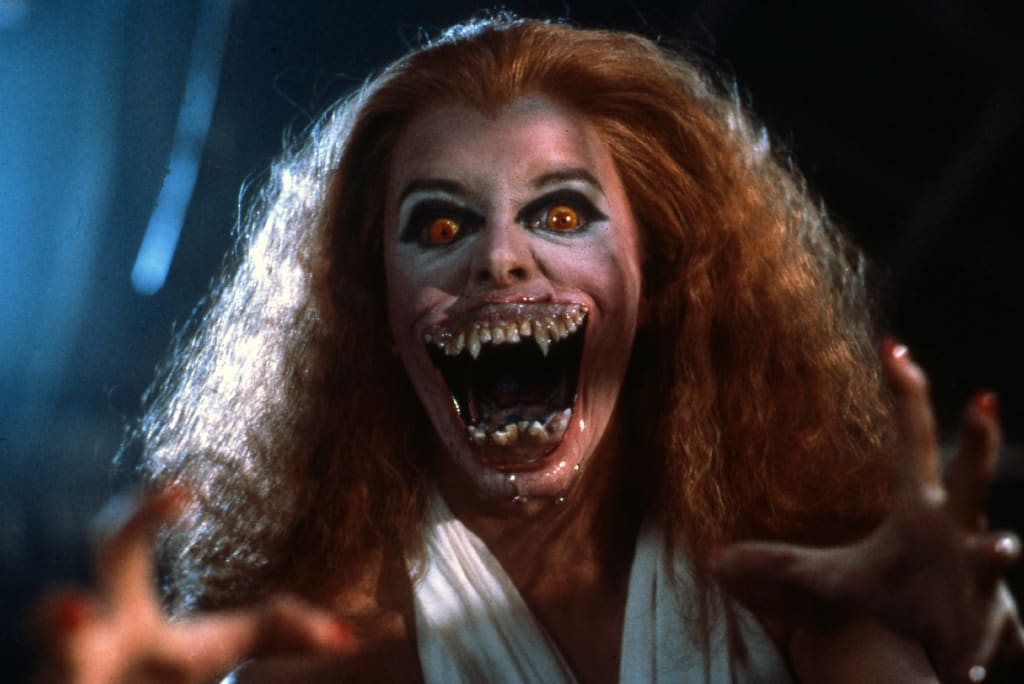 What a KILLER smile!
Fans of 80's horror will no doubt have fond memories of picking up this horror vampire-gorefest at their local video store. Fright Night was a smash-hit blockbuster when it was released in 1985, earning a direct sequel and a couple of remakes along the way. It perfectly combines classic Bram Stoker vampire lore whilst adding in a fun 80's snapshot of teenage life. I mean, what's not to love about a boy next door finding out his neighbour is a blood-sucking vampire and having to fight back? Nothing that's what!
So keep reading and you'll discover some fun trivia about your favourite neck-biter and how he made it to the silver screen. If you're a Newbie, check out the official trailer below.
All Bark No Bite!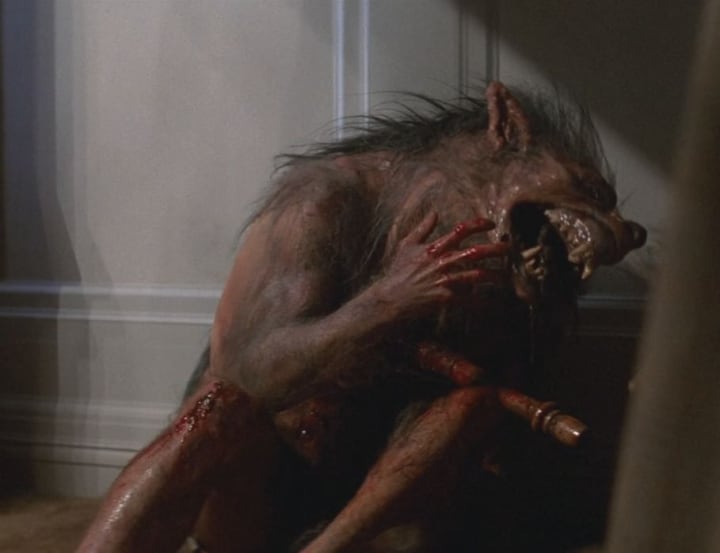 During Evil Ed's werewolf transformation sequence, actor Stephen Geoffreys was heavily in makeup when the fx's team poured a thick-saliva like solution into his mouth. This was to give him a drooling effect on-screen, unfortunately they realized too late it was glue and was actually sealing the actor's mouth shut!
It Cost $9.5 Million Dollars!
Fright Night's budget, while not the biggest sum by today or even 80's Hollywood standards, was still an impressive amount for a horror movie by a first-time writer/director. It was also the first vampire movie to spend over $1 million on special effects. You have to agree though, it's money well spent as it earned a whopping $24.9 million back at the box office.
That Iconic Grin!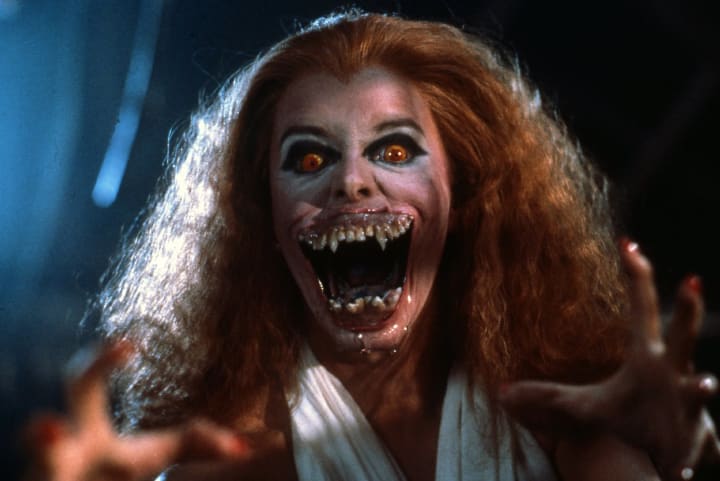 Director Tom Holland came up with a last-minute idea to have one vampire sporting a giant "shark-mouth" grin in the finale of the movie. There wasn't much time or money left in the movie's budget to create a prosthetic piece but he convinced a visual effects artist to come up with something over a single weekend. It was only meant to be used in a single shot but became one of the movie's biggest scares and ultimately the main image on the poster and box art. It's a truly impressive effect and still beats most computer-generated effects today, in my humble opinion.
An Apple A Day
It was Chris Sarandon's idea to have his character Jerry eating apples in the movie. He had done some research into his role and decided that Jerry had some fruit-bat DNA. The producers went with it and the rest is delicious history!
Dirty Apes!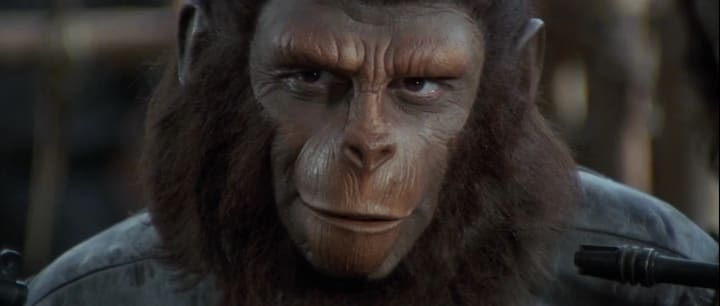 In Peter Vincent's apartment, amongst his film memorabilia, is a life mask made from Roddy's Mcdowall's famous ape character from the 1968 classic Planet of the Apes. You better fire up that DVD if you want to find it yourself though!
It Didn't Beat Freddy!
Fright Night was the second-highest-grossing movie (not just a horror movie mind you) for the year 1985! It came just behind A Nightmare on Elm Street 2, pretty decent for a non-established franchise at the time. Which explains why studios won't stop remaking it today...
The Price Wasn't Right!
Originally writer/Director Tom Holland (not that one) had conceived the part of Peter Vincent for veteran horror actor Vincent Price. However, due to ill health and Price's wanting to distance himself from the horror genre plans soon had to change. Luckily we got the amazing Roddy Mcdowall in his place and I personally can't imagine Price bringing anything better to the role, can you?
Charlie Sheen Was Almost Cast!
It seems a young Charlie Sheen auditioned for the central role of Charlie Brewster during the initial casting. Director Tom Holland thought he looked too much like a hero and not the "boy-next-door-type" he was looking for. Ultimately William Ragsdale was cast and thankfully so, wouldn't you agree?
You're so Clumsy-Brewster!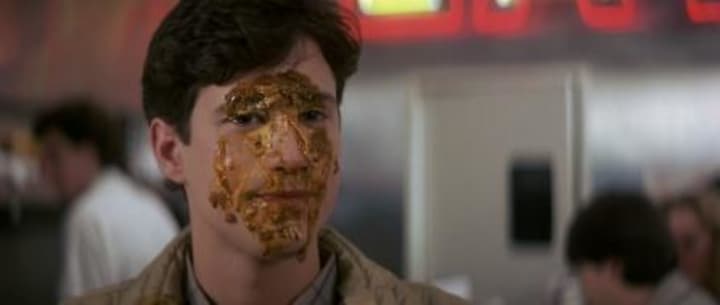 Just 3 weeks into principal photography, actor William Ragsdale injured his foot running down a staircase. To keep on schedule, they had to shoot around his action sequences until the actor was healed sufficiently enough to perform them. This didn't go down well with producers and supposedly one followed Ragsdale around set mumbling about how much it was costing production.
How Many Charlies?
Here's a neat fact that separates the fan from the ultimate fan! The name "Charley" is said a whole 62 times during the movie. Anyone care to find out if this is cap or fact? I didn't think so.
They're Here Already!!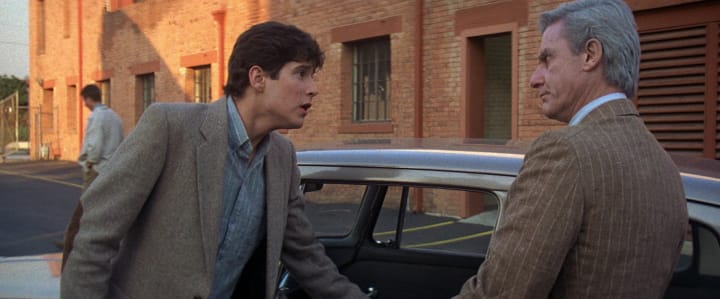 When Charlie meets Peter outside the local TV station, that location had previously been used before in the sci-fi classic 'Invasion of the Bodysnatchers' (1956). A small footnote in history but one that fans of the horror/sci-fi genre love am I right?
Welcome to Fright Night...For Real!!
So that's my list of trivia folks, hopefully, I've left you salivating with these freaky facts and you're crying out for more. Why not check out the movie today on blu-ray, with its 4k restoration it looks as clean as ever. Perfect viewing for any dark night especially around Halloween. Just remember, vampires, aren't real...or are they?