10 Quick Steps to Celebrating Halloween in College on a Budget
Are you wondering how to celebrate Halloween in college on budget? Here are some really effective recommendations that will help you a lot.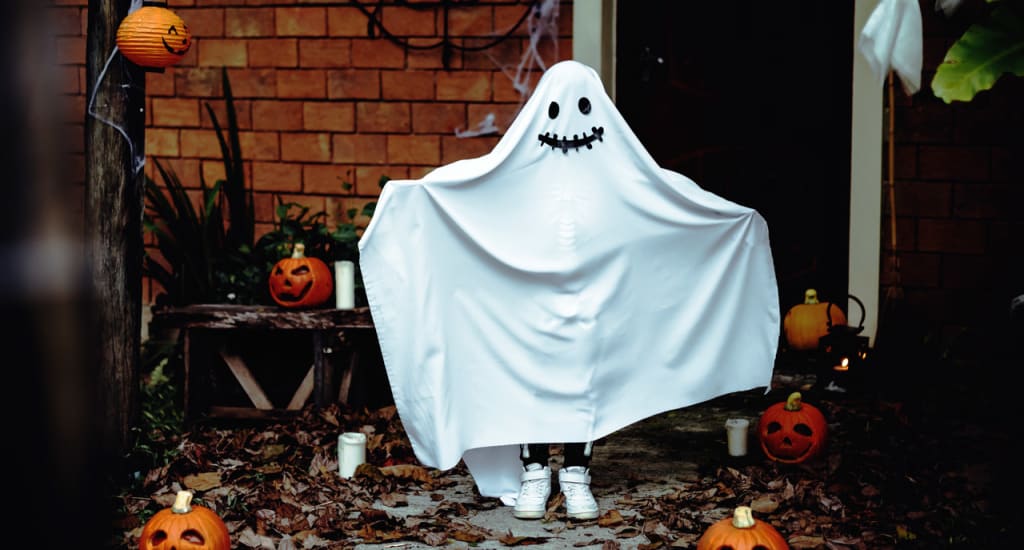 Sometimes Halloween can make you go bankrupt. All those costumes, decorations, and the party madness are very costly. That's why the following 10 steps are important if you don't want to hate yourself till the next big party, because of spending too much. Here's how to celebrate Halloween in college on a budget:
Cut Your Spending on Halloween
Start preparing early. The earlier you start, the more time you'll have for creativity. Halloween savings are all about your creative ideas.
Decide where you're going to celebrate it. All the rest of your preparations will depend on this choice. If you're going to stay at home and have a Halloween pajama party with a few close friends, it's not the same as party rocking all night.
Search for DIY options online. Whenever it's possible, go for handmade solutions. There are lots of Halloween recipes and tutorials online.
Keep it simple. Avoid making things too complicated. Working on giant projects, you can lose your enthusiasm in the middle of it. Sometimes a simple T-shirt with a funny line on it is just fine.
Pay attention to makeup. Sometimes it can make all the difference. Add drama and your image will be complete with minimum effort.
Consider renting a costume. Let's face the truth: a Halloween costume is not a necessity. You won't be able to use it more than once. That's why renting it can be wise.
Buy a used costume. There's nothing wrong with buying a used outfit. After all, nobody wears those costumes daily. If someone has already won it once or twice, it's not a big deal. Simply choose what you like most and count how much money you'll save buying a used item.
Browse photos of previous years for inspiration. Simply browsing images you can discover some interesting solutions.
Get materials to start your creativity going. If you need a starting point, get the duct tape, clothes, and thematic decorations to get it started.
Put your costume on sale after the holiday is over.
So, you don't have a Halloween costume yet? Don't worry—so do 60 percent of other students. In case you don't want to be the 15th mummy at the same party, you can make a costume yourself. All you need to stand out at a party is some enthusiasm, creativity, and free time.
5 Scariest Makeup Ideas
If your makeup is really scary, nobody will even notice if your DIY Halloween costume has any more elements or not.
Romantic. Paint only one half of your face—use eye liner to make a huge cat eye, add tear drops and a teeth row running through your cheek. Another half of your face should remain pale.
Cheshire cat smile. Draw a wide black smile and white teeth, paint the tip of your nose black, and don't forget the cat eyes.
Wounded. As one of the most popular options, this one has several variations. The wounds can be open with fresh blood surrounding them. Or, you can add stitches to the wounds. If you are afraid of blood yourself, you may put a plaster on instead.
Too skinny. White bones against the black background look rather scary. Your neck and face can be just perfect for it.
Many eyes. Draw three to five non-existent eyes on your face.
By the way, you don't even need any professional materials—all you need for a terrifying look can be found in any household:
Fake blood—mix up food coloring and diaper powder;
Weird skin—use paper towels, coffee and syrup;
Textures—plastic food wrap.
5 Laziest Options
If you're not fond of makeup (or think it's bad for your skin or anything), consider the following laziest DIY Halloween costumes:
Error 404. Simply write 'Costume not found' on your T-shirt.
Ceiling fan. Take advantage of the word play. Bring posters saying 'Go, ceiling, go!' and cheerleading pompoms.
Google Glass criminal. Remember the debate concerning the possible abuse of this device? Then add Google's logo to your sun glasses and take a water (or paper) gun.
Nudist on strike. Wear your most casual clothes and bring a poster 'On strike'.
Cereal killer. Word play with 'serial killer'. Stick parts of cereal boxes, and even some flakes all over your suit.
Bonus Safety Tips for a Happy Halloween
Tell someone where you're going.
Have a designated driver or a plan how to get home.
Keep an eye on your property—money, keys, cellphone.
Avoid drinking too much. Know your limit. And finish all your assignments before the celebration.
Happy Halloween, everyone! Please kindly share your experiences and photos of your costumes below.