10 Best Horror Movies to Watch on Netflix
Keep calm and spook on!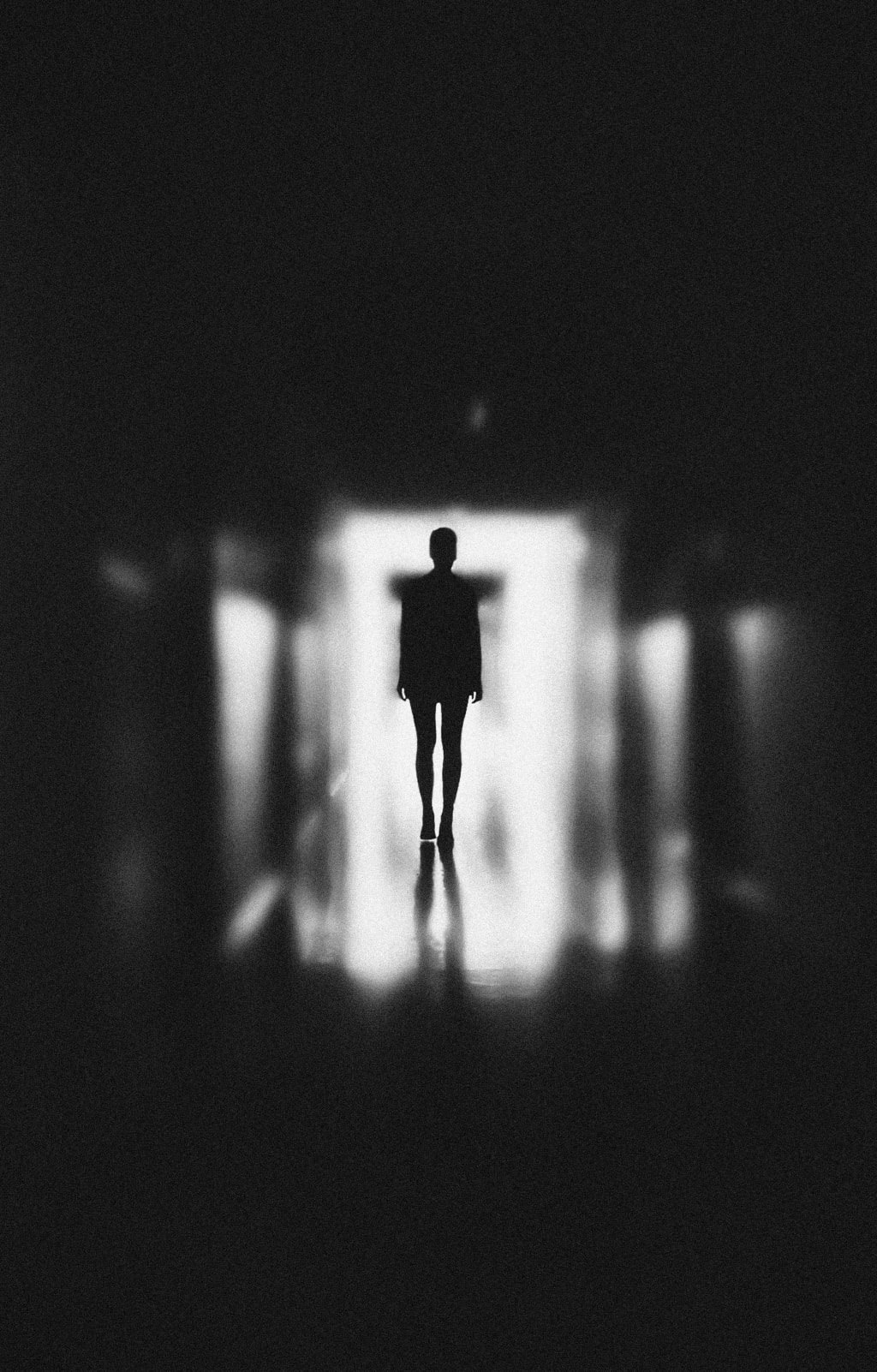 I'm a big fan of horror movies. When I was 6, I asked my dad if I could watch Child's Play. Well, I didn't just ask him, I annoyed the hell out of him until he said yes. It was love at first sight. Since then, I've been watching every single suspenseful, eerie, scary, supernatural, or however you wanna call them, a movie I can.
I find it very difficult to find good horror movies, and I'm often disappointed with the predictable or nonsense endings. So now, I'd like to share with you 10 horror movies I had a good time watching on Netflix.
PS: I'm from the land down under. Some of the movies might not be available in your country, but we have VPNs for that, right? Have fun!
Fear Street Parts 1, 2, and 3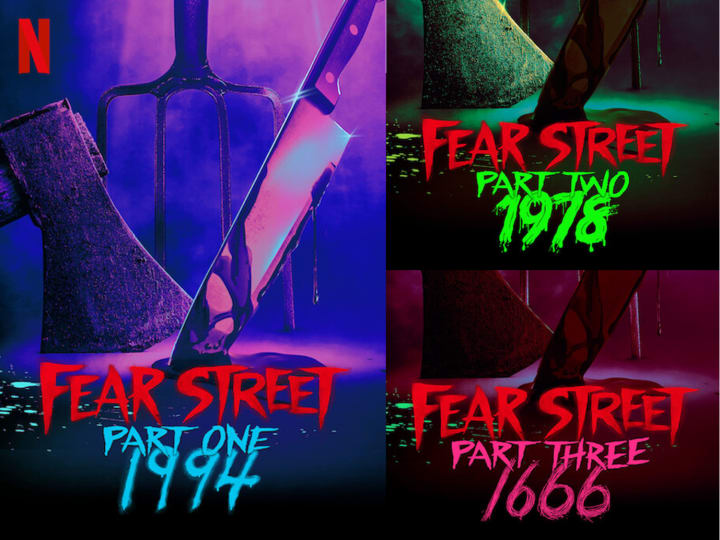 Inspired by the Fear Street books by R.L. Stine, this trilogy is quite catchy. A combination of slasher and demonic possession, these movies surprised me. I first thought they were gonna be just another horror flick, but the overall story goes much deeper than killing for fun. It talks about homophobia, women power, and friendship. Maybe Netflix should have made this a series. Maybe they will. The end can be a little predictable if you are a horror fan like me, but you can still have some fun watching them.
The Strange House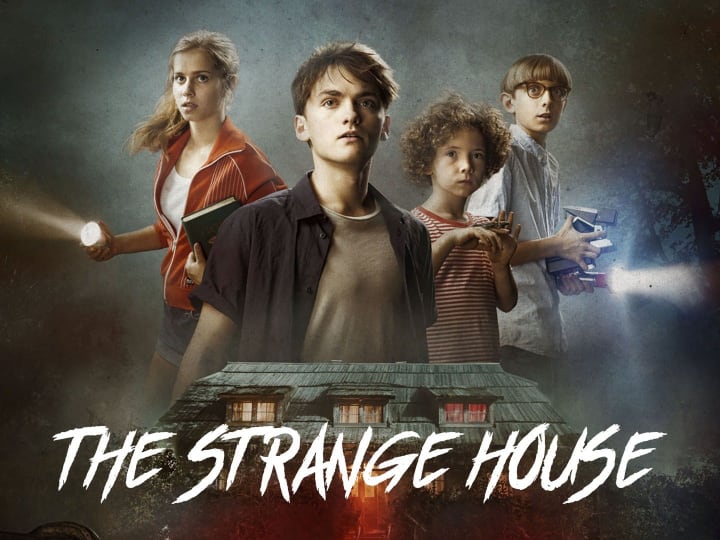 Have you watched any Austrian horror movies before? Now it's your chance. A family of 2 sons and a mum move to a small city after dad passes away. Of course, they move to a strange and frightening old house, and of course, it's haunted. However, that's not an issue for the Austrians. You know when someone screams the shit out of them when they see a ghost? It definitely doesn't happen in this movie. When they see a ghost it's like "Look a ghost" — in a zero emotion tone, and they move on with their lives. My little brother got possessed by an evil spirit? Cool, let me get pen and paper to write down what the evil spirit wants. The movie also has a Stranger Things vibe which I'm a big fan of. Kids are pretty smart nowadays. I do not remember being that smart as a kid. This is a quite nice horror movie to watch with the family.
Don't Breathe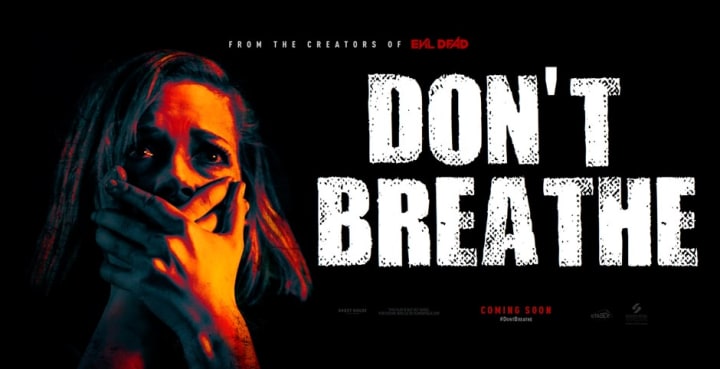 I actually watched this movie at the cinemas, and I had zero expectations about it. Surprise, surprise, it was great! This is a "supposed to be easy home invasion goes wrong" type o movie. With an 88% score on Rotten Tomatoes, this movie is going to make you hold your breath while watching. Director Fede Alvarez did it again. The suspense is built slowly, and it comes with a twisted end. Even though the characters are doing something completely wrong, you kind of want them to not die. The best part, there is a sequel on the way. Can't wait to watch it!
Veronica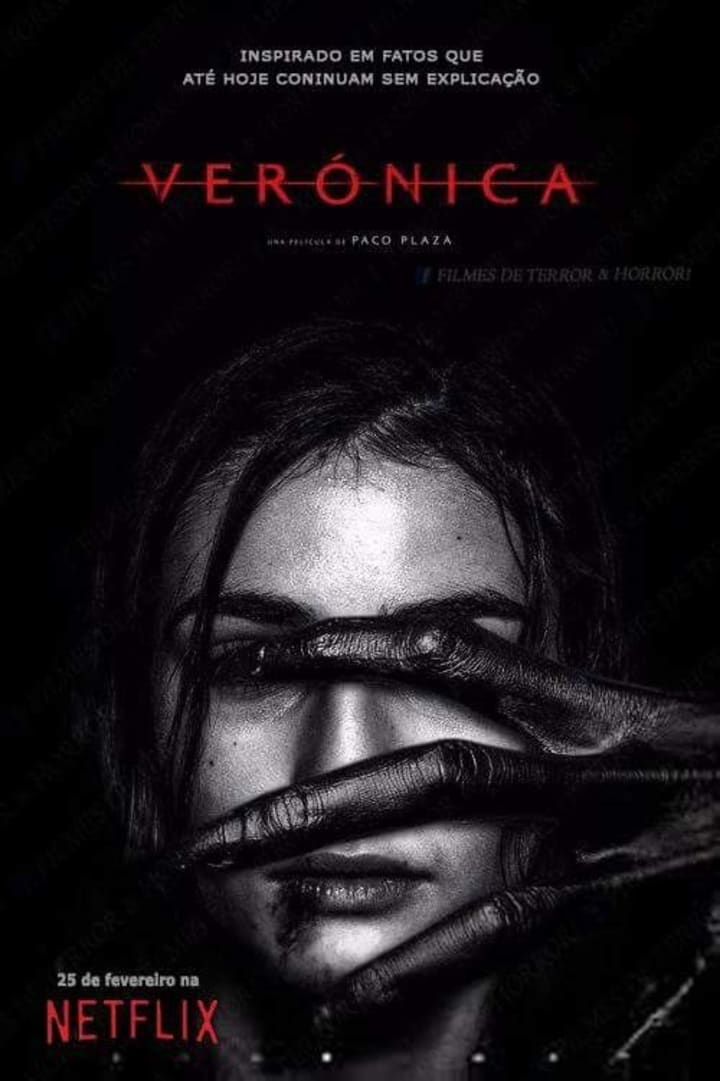 Paranormal movies are my favourite, and it gets even better when they're based on a true story. And this story has official police reports to prove it 😮 In this Spanish movie, Veronica tries to reconnect with her deceased father through an Ouija board. Who doesn't like an Ouija board, right? Obviously, things don't go the way Veronica expects, and she has to do the impossible to protect her little sister and brother. Man oh man, this movie is creepy. It's the kind of movie that makes you don't wanna got to the bathroom in the middle of the night. Get all your snacks ready, turn off all the lights, and enjoy the movie!
A Classic Horror Story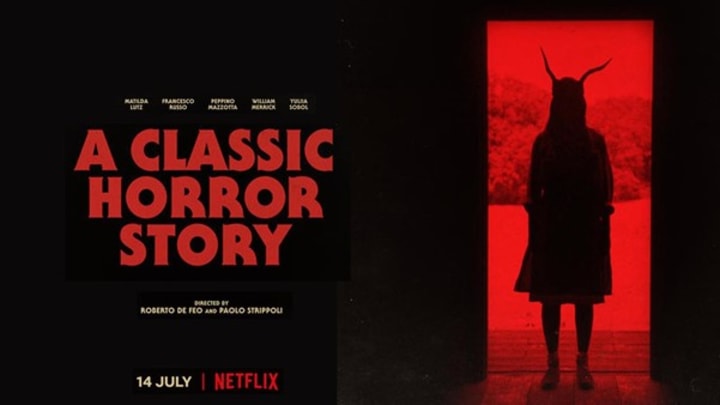 Even though the reviews are not the best about this movie, I think is worth the watch. Italians are not very famous for making horror movies and I have to admit that this one is pretty good. A group of strangers decide to carpool in a camper to a faraway city. There's an accident and they pass out. When they wake up they found themselves in the middle of a massive forest with only a creepy cabin to look at. Of course, they go into the cabin and strange things start to happen. In my opinion, this is not much of a classic horror story, but there's a twist, in the end, that kind of explains the title of the movie. It has a different approach from most horror movies and it was interesting to see a different end to it.
The Babadook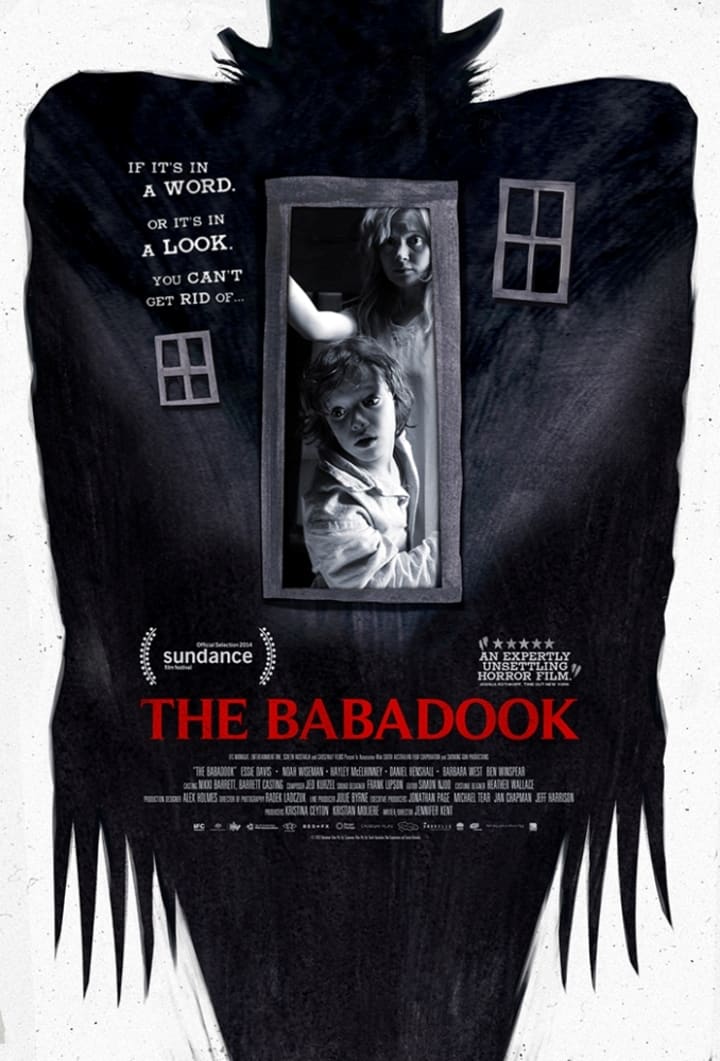 Aussie, Aussie, Aussie, oi, oi, oi! Yes, this is an Australian movie and it's spectacular. One of the creepiest movies I've ever watched. Inspired by the lost film London by Midnight, this movie tells the story of a mother of one, who recently lost her husband, and is struggling to raise her boy. After reading a story from an old book about The Babadook, the little boy starts seeing the monster from the book. In the beginning, his mother thinks her son is finding it difficult to cope with the death of his father, but other things start happening to both of them that cannot be explained.
The story goes much deeper than a creepy monster. It shows the struggles of raising a child as a single parent at the same time as mourning the loss of someone you loved. It's creepy in a way that it could happen to any of us. It's a bit difficult to explain without giving any spoilers. So, go watch it now!
The Conjuring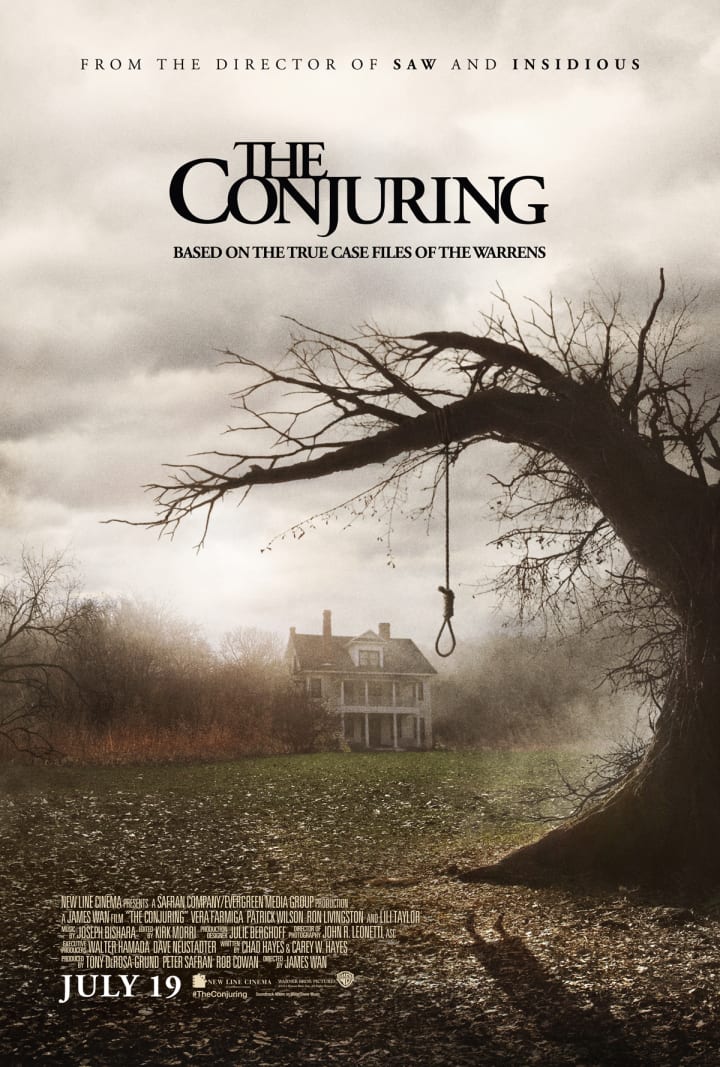 I can say without a doubt that this is my favourite horror movie. Not only this one but most of the movies from this universe. The story of this movie is based on one of the Warrens case files. Ed and Lorraine Warren were very famous paranormal investigators in the United States. The first movie of the series is based on the story of the Perron family. This lovely family moves to a house and strange things start happening to them. Worried about her family, Carolyn, the mother, goes to the Warrens asking for help. Of course, things start getting worse, and the Warrens have to fight the evil presence that is terrorising this family.
What I think it's great about this movie is the love connection between the Warrens and how that helps them solve these paranormal cases. They are at the same time sceptics and believers, and not all of their cases were paranormal. This movie was directed by the legend James Wan, so there are a few jump scares in it for those who like to get their heartbeat up to the roof.
I See You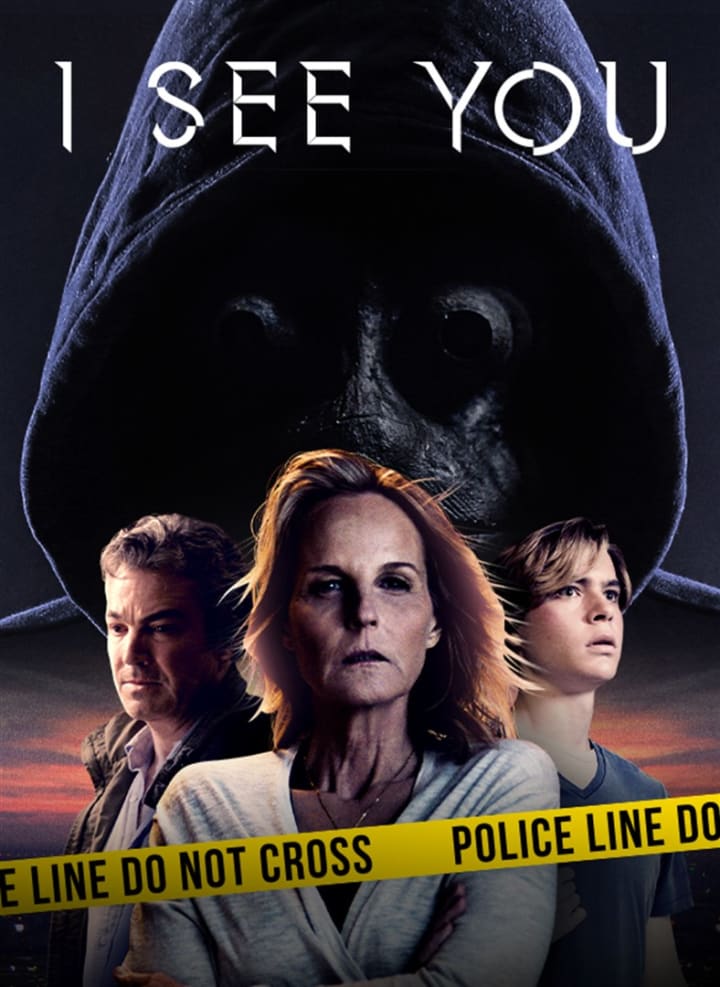 Yes, yes, and yes. If you like movies with an unexpected twist this is the one. This crime horror movie tells a story of a detective and his family. While the detective is trying to solve a case, strange things start happening at their house. It starts as a normal 'paranormal activity' kind of style film with a few jump scares, and it ends up being something even scarier than the paranormal world. I love trying to guess how the story ends, but this one was a bit tricky. I definitely recommend this movie for those people who like crime stories with a sprinkle of supernatural.
Hereditary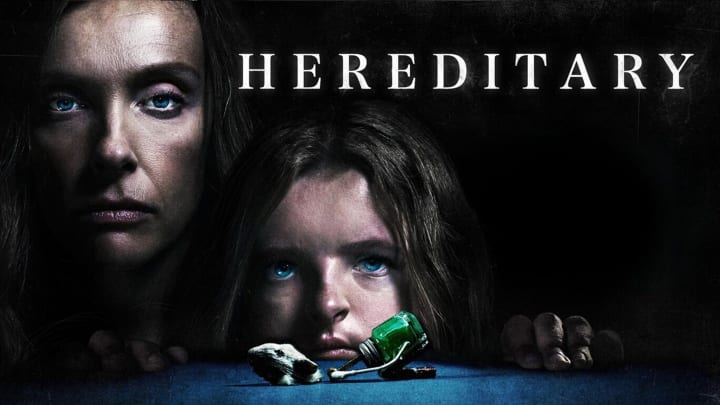 Just looking at this poster scares the shit out of me (goosebumps everywhere). Mysterious and creepy family past is already enough to frighten me, and there's plenty of this stuff in this movie. When grandma passes away, her family starts to discover some disturbing secrets about their ancestry. It's amazing how people can hide so many secrets from their loved ones, don't you think? In this case, the secrets are kind of evil. Also, Toni Collette is 'da bomb'. They couldn't have cast someone better for this role. And let's not forget about Milly Shapiro scary as hell performance. I freaking love everything about this masterpiece. This can be quite an upsetting movie for some people, so watch the trailer first before you commit for the whole two hours.
The Invisible Man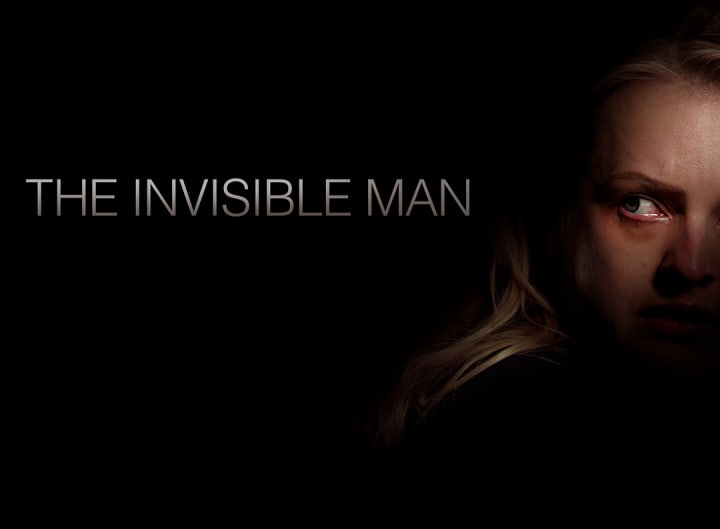 We all know the classic story about the invisible man. What we haven't seen is an invisible man movie from a different point of view. That's right, we are on the other side now. Cecilia (Elizabeth Moss) is being terrorized by her crazy ex-boyfriend, who is, guess what? Invisible. She goes to the police for help, but they don't believe a word about what she's saying. You know, the usual police attitude in this kind of movie. So, she decides to fight back on her own. Elizabeth Moss is a legend. We can feel her anger and confusion and you start to think: what would I do if I was in this situation? I couldn't have done better than she did! The ending is thrilling and it makes you wanna watch it all over again.
movie review
About the author
"Around here, however, we don't look backwards for very long. We keep moving forward, opening up new doors and doing new things… and curiosity keeps leading us down new paths."
–Walt Disney
Reader insights
Nice work
Very well written. Keep up the good work!
Top insight
Easy to read and follow

Well-structured & engaging content
Add your insights