10 Best Horror Movies to Watch on a Date
Don't know how to make a date night a bit more thrilling and intimate? Watch a horror movie together!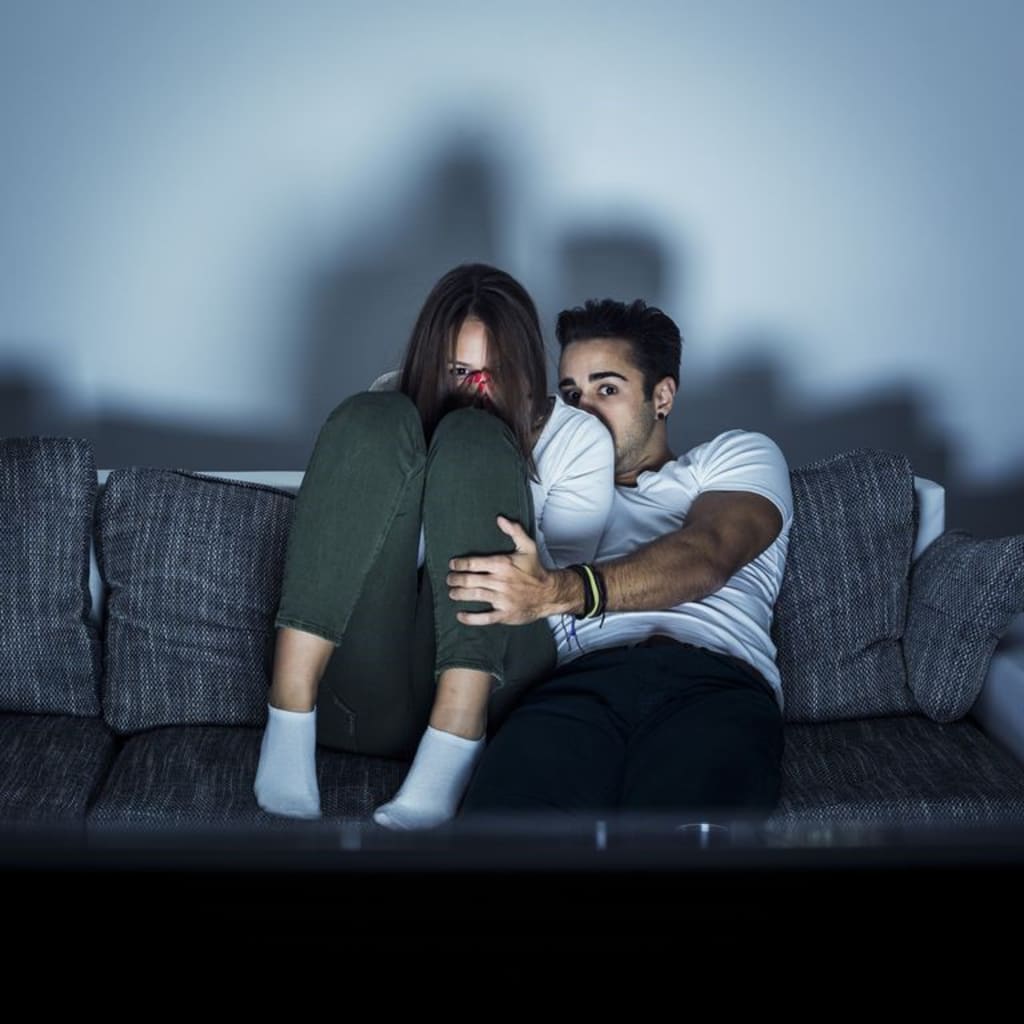 Don't know how to make a date night a bit more thrilling and intimate? Watch a horror movie together! Grab some hot tea and treats, cuddle up with your loved one under a blanket, and enjoy these ten best horror films of 2018 that will set your pulse racing.
'Ghostland'
Beth suffered a horrible tragedy that made her leave home and loved ones. But she couldn't even imagine that she'd have to return to the place she hates and recall everything. The house is pretty old, and Beth's beloved mother and sister, who still live there, keep telling about ghosts that haunt it. At first, Beth doesn't believe their words, but soon she faces the demons herself.
'Wish Upon'
Clare is an ordinary girl who thinks that she's the unluckiest person ever. One day, her father gives her an unexpected gift—a box. To her surprise, Clare finds out that it's magical and can make all her cherished dreams come true. But the girl's desires are different from those that her dad supposed. She's going to take revenge on everyone who used to make her life miserable. What Clare doesn't know is that she needs to give something in return for a wish to work.
'Delirium'
Alex couldn't cope with the death of his parents and had to spend some time undergoing rehabilitation in a mental facility. Years go by, and Alex gradually gets better. He returns to the mansion he inherited to continue the treatment; as they say, at home, even the walls help. Alex browses old photos, recalling his carefree childhood, and everything seems high until strange visions begin to disturb him: he feels the presence of his late father...
'The House That Jack Built'
A talented and intelligent guy named Jack has quite an unusual hobby—he likes killing people. He perceives his crimes as a real work of art. In 12 years, Jack took the lives of five people, picking his victims randomly. The maniac is surprised and offended because his work gets no recognition and appreciation. Pursuing worldwide fame, he's forced to take risks.
'Hereditary'
Annie Graham is a charming girl who has recently lost her mother. Right after this terrible incident, mysterious events begin happening in Annie's house. The girl realizes that her life and the lives of her loved ones are at risk and tries to change that, but things are only getting worse. It turns out that there's a terrible curse plaguing Annie's family.
'Suspiria'
All her life, Susie has been dreaming of becoming a ballerina. And she's got what it takes: incredible talent and a lovely body. Growing up, the girl moves to Germany, where she plans to join a well-known troupe. To do this, Susie enters a ballet academy, where she makes friends with Sara and Patricia. Suddenly, one of the students disappears, and her friends begin to notice some strange things happening in the school. If the girls fail to solve the mystery, Susie might become the next victim.
'Unsane'
The girl leaves home to escape from the difficulties and troubles she can't deal with anymore. She tries to find a new job and forget everything that's happened. But life throws a new challenge at her when she ends up in a mental institution, fighting her fears. Now, she needs to decide what to do next.
'The Nun'
Mystical events take place in an ancient nunnery in Romania where a young nun commits a great sin – suicide. Usually, tragedies don't go beyond the walls of the holy building. But this time, the nunnery's pastor reported on the incident to the Vatican. His Grace urgently sends Father Burke there to investigate the incident. Piece by piece, the priest learns the long-standing legend of this place...
'Bad Samaritan'
Two guys work in a parking lot in one of the elite restaurants of the city. The job doesn't pay well, so the two decide to make some extra cash: they come up with a plan and begin robbing their clients. While a client is at the restaurant, the guys break into their house. Things go perfectly well until an unforeseen situation occurs in one of the mansions. Now, the guys have to fight for their lives.
'Pari'
Arnab is madly in love with his fiancée who lives in another town. One day, on his way home after visiting her, he hits an old woman with his car. Despite Arnab's desperate attempts to save her, the woman dies. After the incident, strange events begin to happen to the guy. He meets Ruhsana, a wonderful girl, but he can't even imagine how dramatically she'll change his life.
Watching a terrifying horror movie late at night can be an exciting experience. If you're looking for someone to share this experience with, one of these Russian brides for marriage might want to keep company to you.