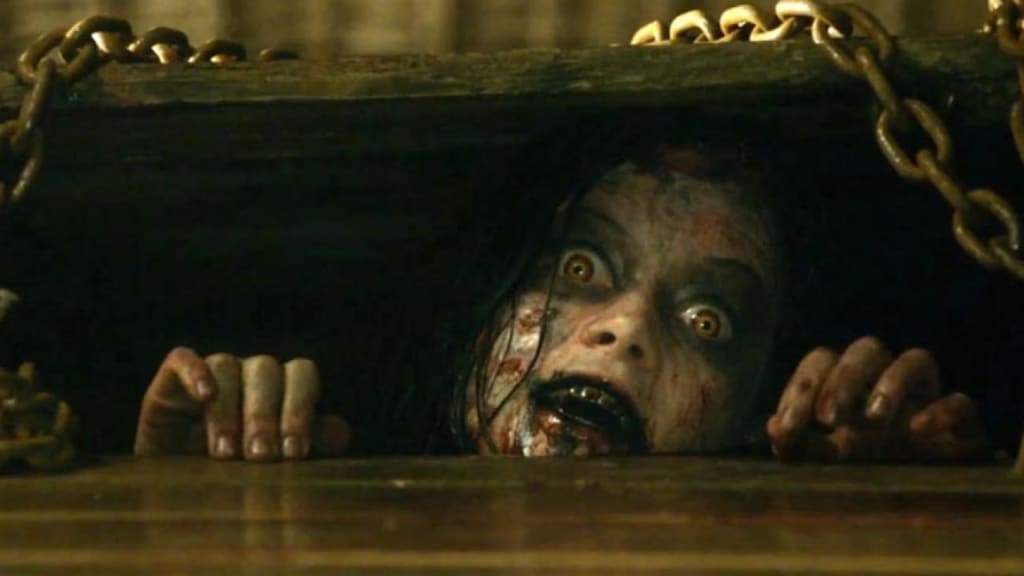 Originally, my intent was to have this post out in December. But, then I realized it was so close to the end of this decade that it would be better suited for after it was over. So, here we are. Happy 2020! This post is the best 10 horror movies from the 2010s, a wild decade if you ask me. There were so many great horror movies that this was hard to get down. This is probably the most recent moment of great horror.
10. V/H/S (2012).
Multiple Directors, Writers, and Actors.
The Plot: A group of criminals break into a house to try and find a single VHS tape that was requested by an anonymous individual. What they find is a dead man and a hundreds of VHS tapes. Some of the criminals start watching the tapes and disappearing with each tape that they watch.
Why You Should See It: So, this movie has a lot going for it. There's maybe one weak story in the seven that are presented to the viewer. The best of the best are 'Amateur Night' and 'The Sick Thing That Happened to Emily When She Was Younger'. There's just so much good being put into this movie and it really pays off.
9. Rare Exports (2010).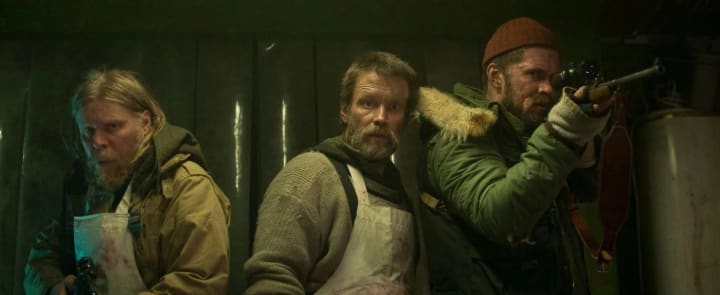 The Plot: Outside of a small town, a mountain is being excavated for... Something. No one's entirely sure what they're looking for but they have other concerns. Reindeer slaughter, the upcoming holidays. But then, kids start going missing and something is very, very wrong. This is only made more clear when an old man with a long white beard is found.
Why You Should See It: One of the reasons is that it's actually really funny. It's very successful in getting you wrapped up in the story and everything that is happening. There's some pretty solid scary moments and it's just a lot of fun to watch. The ending is the absolute best too.
8. Happy Death Day (2017).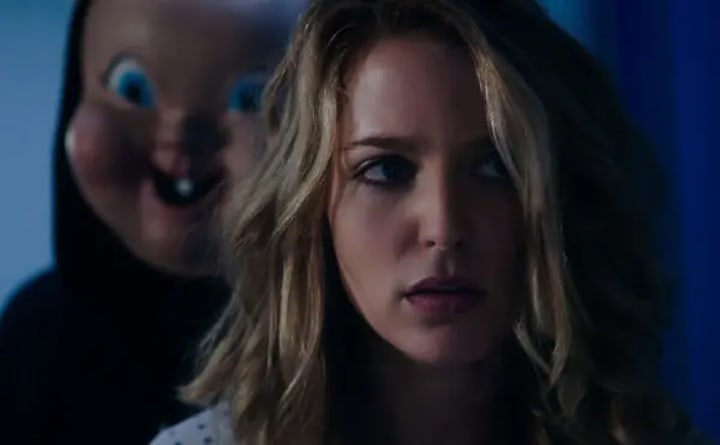 The Plot: A bitchy college student wakes up on her birthday and goes through a series of weird things that happen to her through that day. Then she dies, and wakes up the same way she had that morning. It's more than just deja vu. She's repeating the same day over, and over again. She just has to find out why it keeps happening.
Why You Should See It: I thought this movie was going to be a stupid teen scream. It ended up being a lot of fun. It's funny but it also has a few genuinely scary moments. I really liked the main character despite her name being Tree. But there's character development, which is always great.
7. Grave Encounters (2011).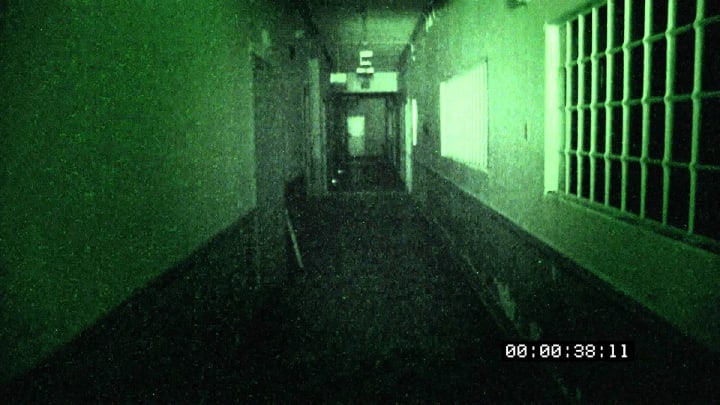 The Plot: Knock off Zak Bagans and crew go to a haunted insane asylum. We follow them through the interview phase and the lockdown. They expect for the lockdown to go how it usually goes; no ghosts, and trying to make things look scary. No one expects the terror that they are going to be experiencing.
Why You Should See It: Independent movies sometimes really come out with something truly amazing. This is one of those examples. Its unsettling, with some major moments that made me jump. Despite it being a found footage movie, there is certainly art to how certain moments are revealed for the audience.
6. The Cabin in the Woods (2012).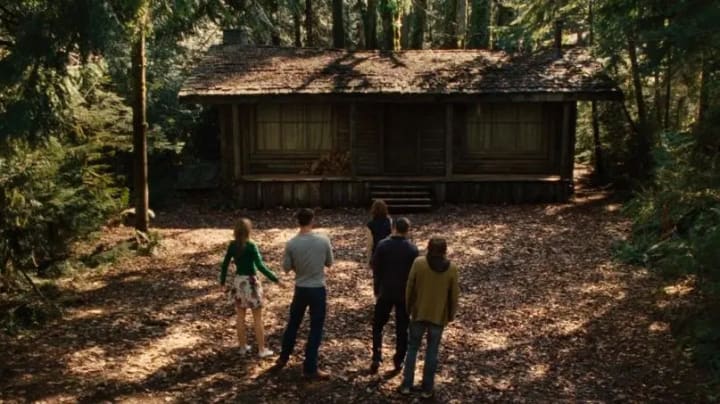 The Plot: A group of friends head up to a cabin in the woods for a vacation. This all seems like a normal thing, except there are some things any horror fan is going to notice. As they settle in, we are introduced to a laboratory underneith the cabin that is keeping tabs on them. Making sure that they do exactly what they're needed to do.
Why You Should See it?: It's such a good movie with so much humor and so many moments that are genuinely scary. They really went hard with some of the monsters that they unveil later in the movie. Also, what's scary than a corporation that is doing some messed up things to some college students.
5. The Conjuring (2013).
The Plot: Based on the cases of married demonologist pairing, the Warrens, The Conjuring is specifically about the Perron family. The couple has five daughters and are very excited to move into a larger home. Unfortunately, after breaking the door in the cellar, paranormal activity starts to attack them.
Why You Should See It?: This is a real return to horror for James Wan and proof that he can create really good horror franchises. We're all a little bit aware that the Warrens were scam artists, but he manages to make them sympathetic and genuine. Farmiga and Wilson are so great in these roles.
4. The Witch (2015).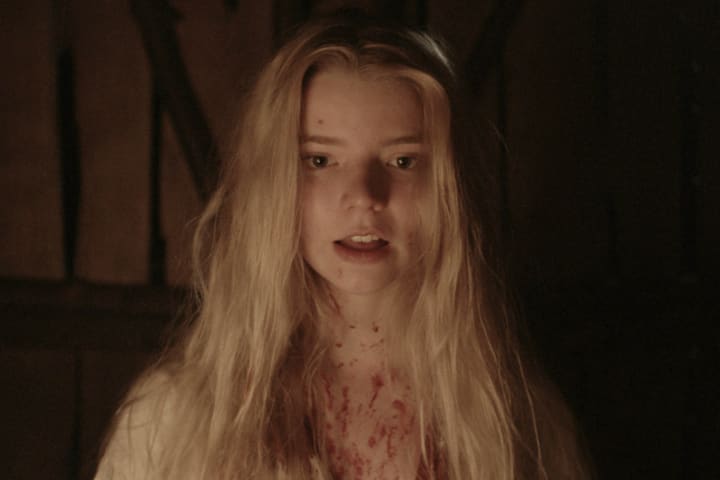 The Plot: An English settler, his wife, and their four children are banished from a Purtain colony over some religious differences. They build a farm near the woods and they are struggling to survive. Things take a much more sinister turn when the unbaptized baby suddenly disappears.
Why You Should See It?: It may be hard to understand what's being said due to the language changes even just in English. But it's worth the watch, no matter what. It's scary, the atmosphere is absolutely perfect for the overall story that is being told. Also, Black Phillip's goat is named Charlie, which is fantastic.
3. Us (2019).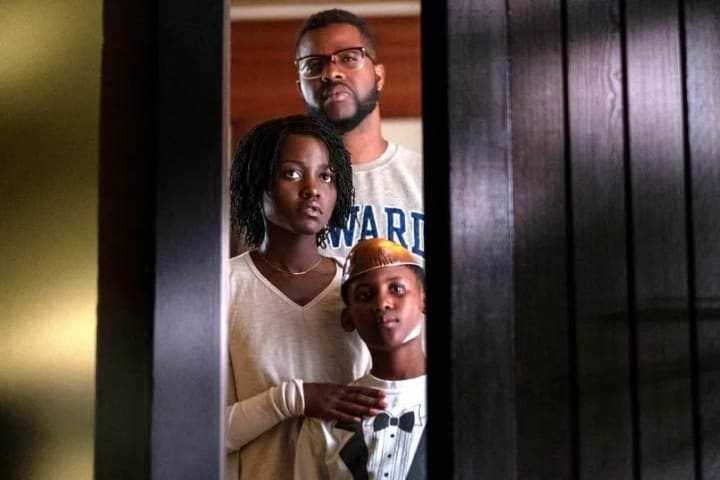 The Plot: A family of four head up to their summer home for vacation. Despite Adelaide (the mother) having a traumatic incident in Santa Cruz, the family decides to go there for some fun. Something isn't right, things have changed but they haven't changed enough. There are coincidences that are too weird to ignore. Especially that night, when they see a family standing at the end of the driveway.
Why You Should See It?: This is an amazing movie. Jordan Peele is an amazing director and writer, he knows when to sneak in some humor and when horror is all that needs to be used. I pretty much knew what the twist was halfway through the movie, but I wasn't mad about it. It paid off, and it was a lot of fun.
2. Trian to Busan (2016).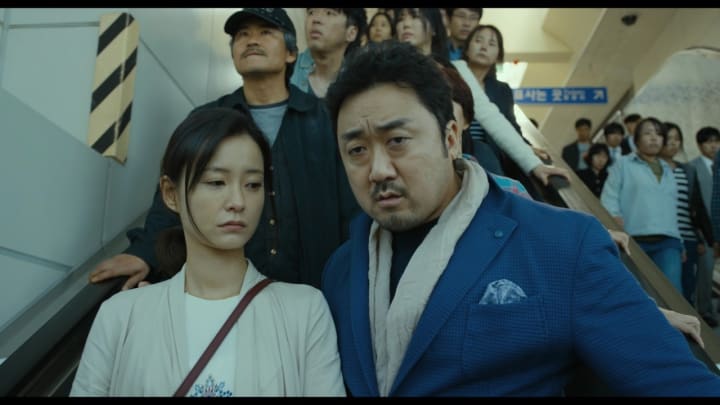 The Plot: A workaholic business man agrees to take his daughter to Busan to see her mother. It should have probably been a smooth passage. However, there's something happening in the world around them. Then it's happening inside of the train as well. Zombies, and they're changing quickly. Along with many other passengers, they try to survive to Busan.
Why You Should See It: This was South Korea's first zombie movie, and it was a great way to come out the gate. It's such a character driven plot and it's just so, so good. I was really surprised how emotional I got and how attached some of the characters made me feel.
1. Get Out (2017).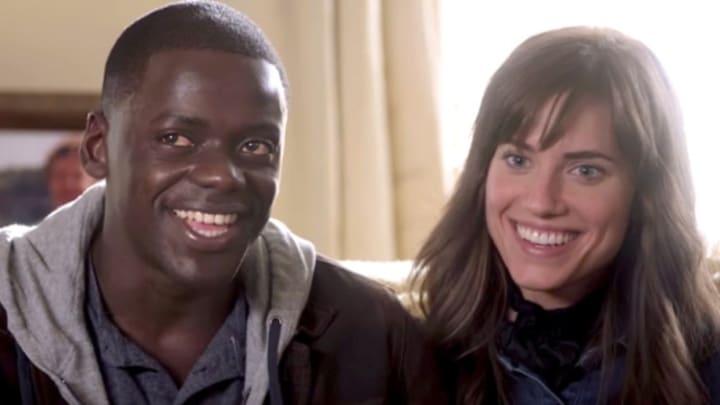 The Plot: Chris is heading to Upstate New York to meet with his girlfriend's parents. He's understandably nervous considering he's black and his girlfriend is white. When he arrives, there's just something off about the whole situation. Her parents are weird, the guests are weird, and there's this feeling that he needs to get out.
Why You Should See It?: This is one of the best horror movies I have ever seen. I think everyone can be afraid of the Sunken Place. This movie deals with major issues of race and the way some liberals treat black people; 'I would have voted for Obama a third time'.
So, that's it for the decades! I've gone through so many movies, some of them I had totally forgotten that I had even seen. This was a lot of fun, I love making lists (duh). Thank you so much for reading this! If you enjoyed it, please share it and maybe drop me a tip.
Reader insights
Be the first to share your insights about this piece.
Add your insights