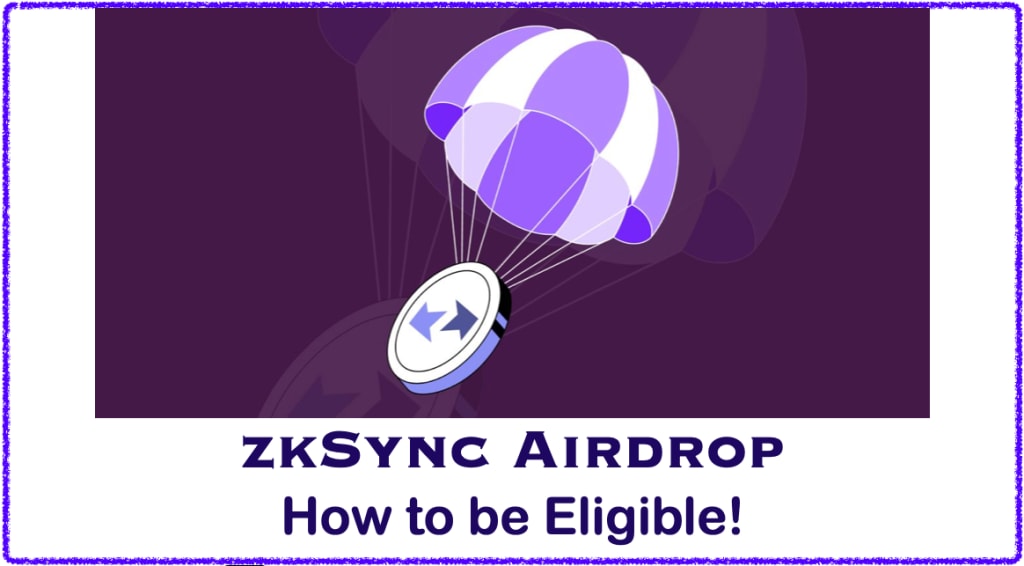 Airdrop season seems to be warming up again with two high profile airdrops happening last week. First was SPACE ID that offers wallet naming services for BNB like what ENS does for ETH. The second was the long awaited airdrop from Arbitrum. While SPACE ID drop was worth about $0.5 each token and with the average user getting 100-200 tokens the airdrop worth was about $75 on average which is not bad for free money but not a big airdrop from any standard. Let's now look at $ARB drop by Arbitrum which was a really hyped airdrop with the fans suggesting it will hit top 10 coins by market cap. Well that was probably being a bit too hopeful but ARB is holding strong around $1.3 and average airdrop was around 1,500 tokens which is roughly $2,000. This definitely makes ARB airdrop one of the biggest airdrops ever.
If you were eligible for these airdrops then keep up the good work and if you did not qualify don't lose hope as there are going to be many more airdrops.
What I plan to focus on in this article is what is my strategy for maximising my token eligibility for zkSync airdrop. I personally think that zkSync airdrop is going to be even bigger than Arbitrum. Of course the market conditions and public hype can make a difference but it will surely be a decent airdrop.
How is the Airdrop Eligibility Evolving over the Years?
Earlier Airdrop eligibility was quite straight forward, like Uniswap gave you UNI tokens if you had done any interaction whatsoever on their platform. If we look at more recent airdrops like Arbitrum the criteria gets much more complex. To be eligible to receive a good share of their airdrop you should have been active on their testate and later on their main net. You should have done high volume transactions regularly across the different apps running on the chain. If you just did a few transactions here and there then you would not receive a single token. This is a clear indication that now projects are going to reward long time active users and not someone who just randomly touched their chain a couple of times.
What is my Strategy for zkSync Airdrop?
I have a strong hunch that eligibility criteria for zkSync airdrop will be quite similar to what Arbitrum did, which involved:
Bridge funds into Arbitrum
Transactions conducted over several months
Transactions across the Arbitrum apps
Bonus for people doing high volume transactions like $10,000
Bridging to testnet
Activity on testate
To become eligible for a high number of of tokens on zkSync I have bridged into zkSync network through their main portal as well as using bridging apps like Orbiter.
I have also bridged funds to it's testnet though the Goerli ETH faucet.
I have repeated it several times to be compliant to multiple transaction criteria for bonus airdrop.
Honestly speaking I have not been very active on zkSync before the Arbitrum airdrop was confirmed. Some people are suggesting zkSync airdrop will come very soon so there is no time left. I think there is still sometime left as they just launched their main net last week and they would like to test it out a while before launching their airdrop. It will also give them time to see who all in the community are using the mainnet. This might be the real test as mainnet requires real money and not like the dummy Goerli ETH on testnet.
That being said let me make it clear that only use a small amount of funds for such testing. Amount that you are willing to lose as no airdrop is ever 100% confirmed till it actually happens.
It also brings me to my last point that I will not be able to fulfil the criteria regarding transactions of $10,000 as I don't keep that kind of money in my wallets and I am not going to liquidate my DeFI positions, NFTs or my BTC holdings for an airdrop preparation.
Which Platforms to use on zkSync?
I would like to highlight which apps on zkSync will be more useful for the airdrop in my opinion. I would cover all the criteria I mentioned except of course the one of transacting $10,000.
If you have been active already for a while on zkSync then I think you would have found my article quite useless and if you see that I missed any important app then do let me know in the comments.
If you are new to zkSync then I would recommend going to https://ecosystem.zksync.io/ so you can easily see which apps are already live on zkSync mainnet. I would suggest starting with SpaceFi.
SpaceFI - https://spacefi.io/
This app has the advantage that some of the features like Swapping and creating Liquidity pool are already available on mainnet and other features like farms and NFTs are still on testnet. When you use this app you will meet the criteria of using mainnet and testnet. If you are a newbie to zkSync it will save you a lot of time in gearing up for the airdrop.
Mute - https://app.mute.io/
This app looks really professional and has good volume already. You can perform a couple of swaps and add some liquidity.
Some functions like Amplifier and Bonds are expected to be released shortly. This is a app which I am planning to use once in a while every few days and when a new feature comes I will try that as well.
Rhino - https://rhino.fi/
This app promises of giving high returns on staking and already has a native token called DVF. I have created a liquidity pool with locked rewards that has a higher payout.
I also tried some other apps like SyncSwap and MES protocol but I am not really impressed by those and not planning to use them frequently.
Cheers,
Sam
About the Creator
I am a crypto enthusiast so my articles will be focused mainly on blockchain and crypto related topics.
Reader insights
Be the first to share your insights about this piece.
Add your insights