Your excellency is the feel-good movie you need to watch or re-watch.
"When you try to solve a problem, the more you try to solve it, the more it will stay a problem"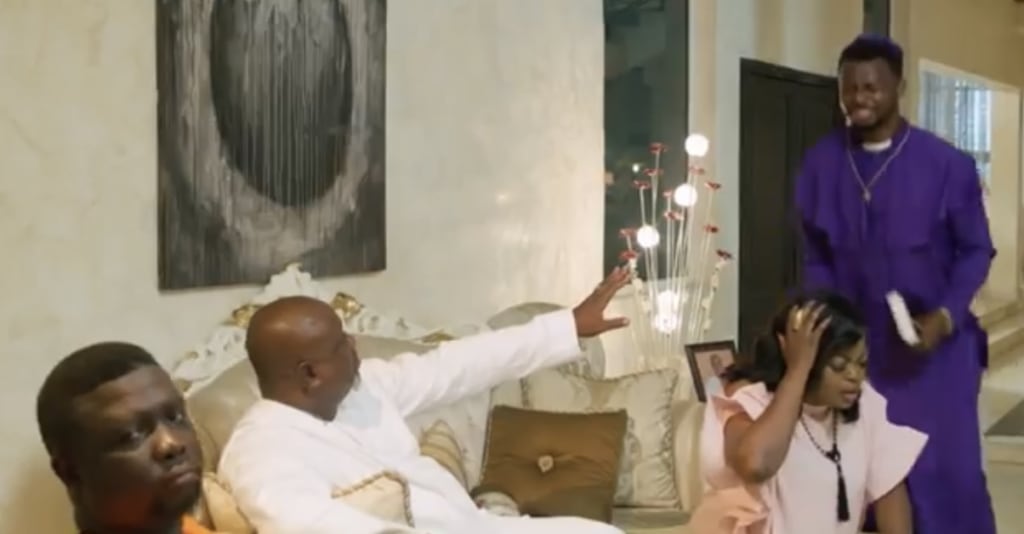 Image Credit-Screenshot from EbonyLife Films on YouTube.
Funke Akindele-Bello, Akin Lewis, Shaffy Bello, Toni Tones, Deyemi Okanlawon, Jemima Osunde, Alexx Ekubo and Osas Ighodaro are some of the actors in 2019's Your Excellency. It primarily follows an unsuccessful 3-time political candidate runner as he decides to run for the 4th time. We see the different challenges and encounters he is met with on his journey. Olalekan Ajadi (played by Akin Lewis) decided to defy the odds of failure and ridicule to run once more in aspiration to become the President of Nigeria and his wife, Kemi Ajadi (played by Funke Akindele-Bello) as the First Lady.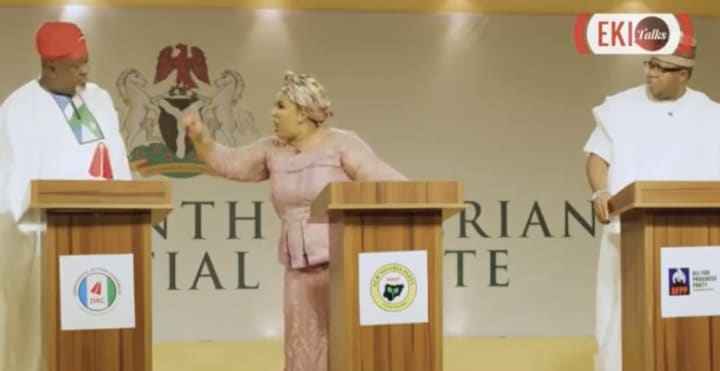 This time, he adopts a different strategy and political party to boost his chances. While seeming to be the underdog with little to no respect, he is not fazed by much and stood still in his identity and goals.
If you like this, you can get more of my articles when you subscribe to my account. A **spoiler warning** is in effect.
Your Excellency is about Nigeria and politics. The movie depicts the effect of good-intentioned amicable candidates. Included are the transactions and interactions deemed necessary to be successful within the dishonest nature of politics. Lekan, Kemi and Fred (played by Aletile 'Seyi Law' Lawrence) made several decisions for Lekan's benefit to enlighten himself and to create greater connections with the people, despite being in an unsupportive party. The movie also stresses the different issues that need to be addressed in Nigeria as well as the required or possible solutions for the betterment of the nation and it's citizens.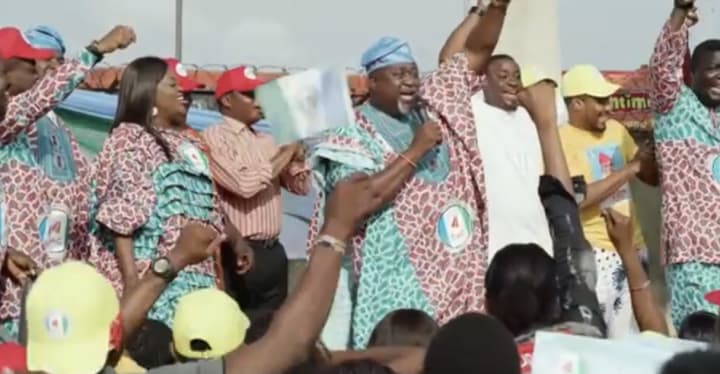 It is about reality TV. The movie depicts the execution of reality tv shows to create a quality show and the process of creating an interesting storyline. It also portrays the importance of the show to the characters or actors as well as the problem with wanting to integrate too much of one's personal life for the public. Kachi (played by Alexx Ekubo) and Candy (played by Osas Ighodaro)'s show is called Kachi's Candy intended to follow their lives as a superstar couple. We also get to see them accepting that people expect their business to be everyone's business because once the sharing begins, people expect more unless it's controlled well. Candy learns to restrict access to certain information with the help of Kachi.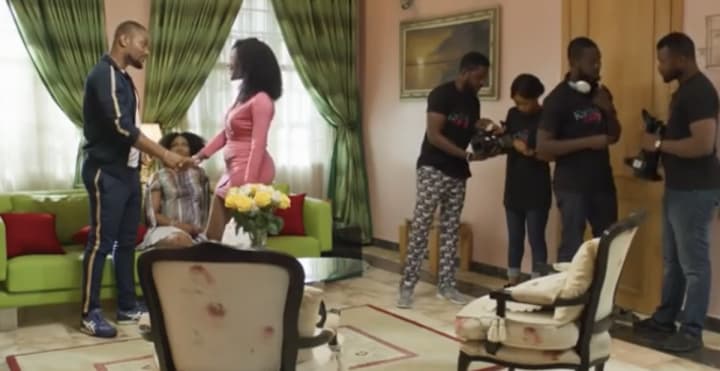 It is about relationships. Trust, love and trials are involved in the movie's relationships. Kachi and Candy reach a brief bump in their relationship concerning her pregnancy and a new cast member who plays Candy's cousin, Mimi (played by Ini Dima-Okojie). With Candy's absence from the public due to the desire to preserve her pregnancy, fans of the show start rooting for Mimi being with her husband but all is resolved. Lekan and Kemi's relationship stayed strong despite some political hurdles and Laide's presence. Another running candidate, Michael Idehen (played by Deyemi Okanlawon) briefly began the search for a wife. He and everyone else believed marriage would be a good addition to his candidacy as it is seen as a responsibility.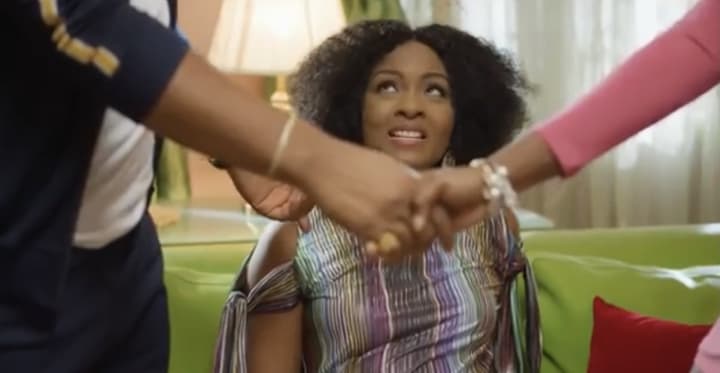 It is about polygamy. Lekan has two wives despite only one being there with and for him. His other wife, Laide Ajadi (played by Shaffy Bello) left him after his past failed electoral runs, took their children and went to London. She returns to claim a position Lekan feels she did not earn but does not give up as the campaign continues. She feels she is a greater choice and is his only legal wife but Lekan does not care. She criticized him and threatened to take the children away from him when he did not agree with her request to be the First Lady. The movie depicts the disadvantages of unamicable polygamies despite this one being an unintentional polygamous relationship.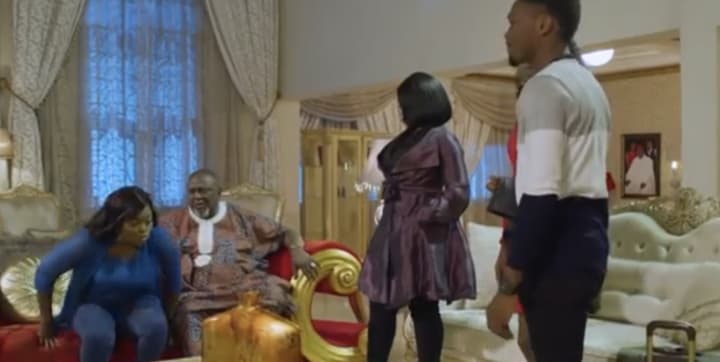 It is about standards and expectations. Lekan as a presidential candidate was expected to be more serious and dignified for people to take him seriously. As reality TV stars, Kachi and Candy were expected to always have an engaging storyline that could demand every and all integrations to keep afloat. As a blogger or influencer, Stephanie (played by Toni Tones) was expected to be perfect or put together to match people's ideas and her image at all costs. Michael seemed to be trying to live up to his dad's expectations and standards.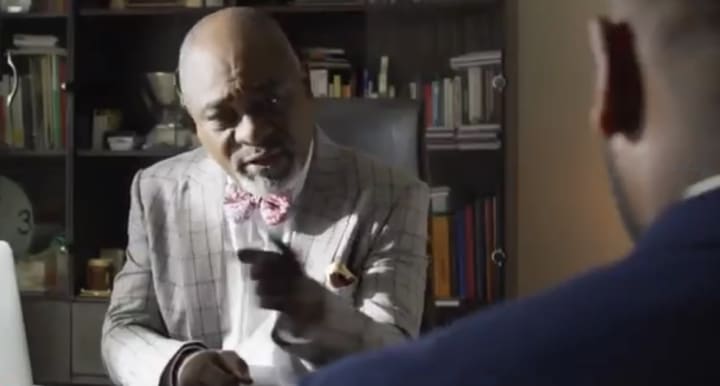 It is about Christianity. Trying to stay closer to God and praying God's plan falls into place smoothly. Pastor Leke (played by Emmanuel "Emma OMG" Edunjobi) appeared severally to pray for Lekan and Lekan's family with himself visited his church. Also, Kemi talked about getting closer to God especially during their uncertain time. It could be implied that their prayers and the grace of God saved them at the last minute because John Newman's (played by Ikechukwu Onunaku) evil intended act with some members of the DAC party actually helped them win.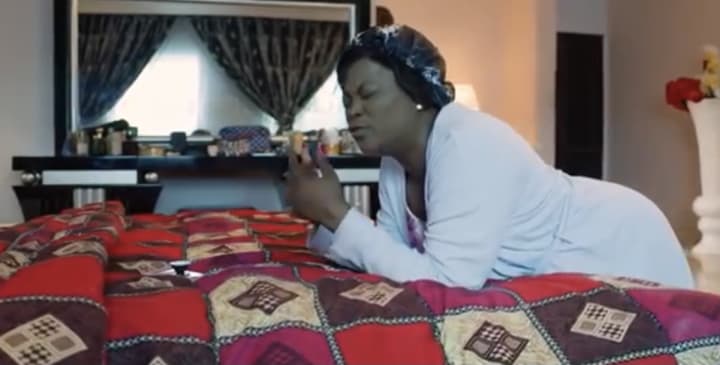 It is about music. There's a good amount of music relations in the movie that included actor-musician Falz as Famzy and music producer as well as sound engineer, Lord Sky. Kachi is a musician and one of his songs was consistently used during Lekan Ajadi's campaign but without his knowledge. He planned to sue him and did but Lekan's decision to discuss with Kachi led to him creating a song for his campaign, receiving compensation and performing at Lekan's inauguration.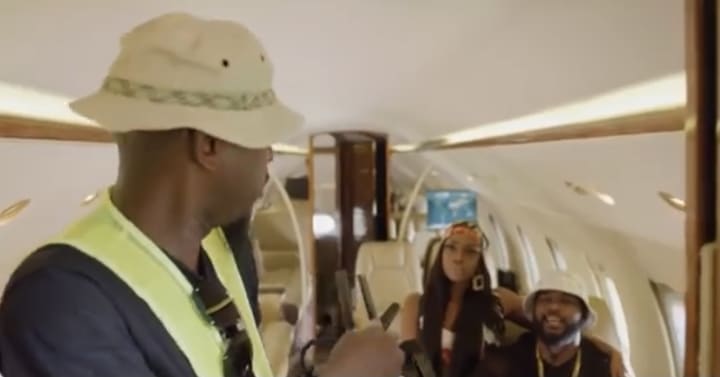 It is about the power of social media. Social media apps helped boost Lekan's dance and popularity which helped him understand his likeness or lack thereof from the people. Also, he tweeted often. This heightened attention made people search for him more. It also brought great despair when certain information kept spreading against their desires, therefore, shaping different perspectives and tarnishing ideas or images. This disgust about the power of social media is also expressed by Prof. Idehen(played by Bimbo Manuel).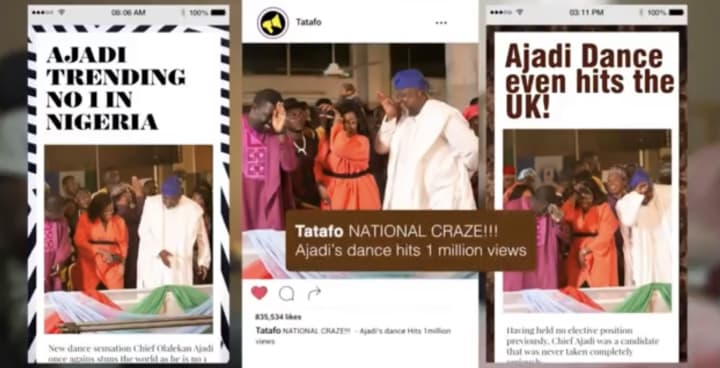 It is about the disadvantages of fame. Lack of privacy is always the greatest. After being interviewed by Eki (played by Eku Edewor)of Eki talks, Michael experienced a new wave of attention for tangential reasons as he became the image and target of desirability and less of an electoral candidate. He claimed to be single and possibly interested in a relationship upon meeting the right woman. To build off of that, Eki created the hashtag, #FindMichaelAWife to aid his search but was shocked by the overwhelming response. His pictures were taken often and his reputation was tainted as a serious candidate despite being ambushed to meet Lina (played by Kemi Lala Akindoju)as a potential partner and being tricked by Kemi and Stephanie into a conversation.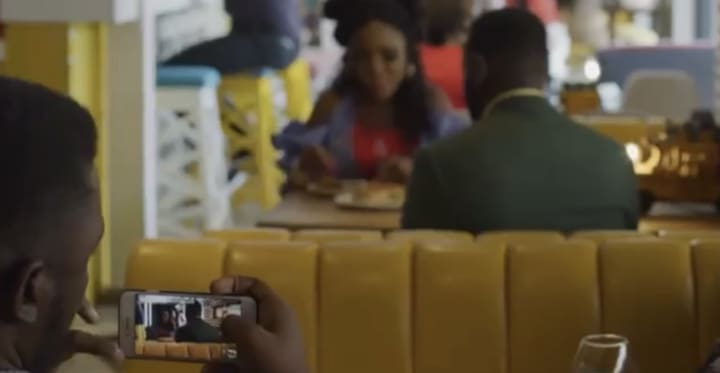 It is about journalism. Dissemination of information in two ways. Eki's talk show and Stephanie's blog site as well as her lives are the two ways information was delivered in the movie(apart from social media networks). Both do the same thing but in different settings and to probably different amounts of audiences.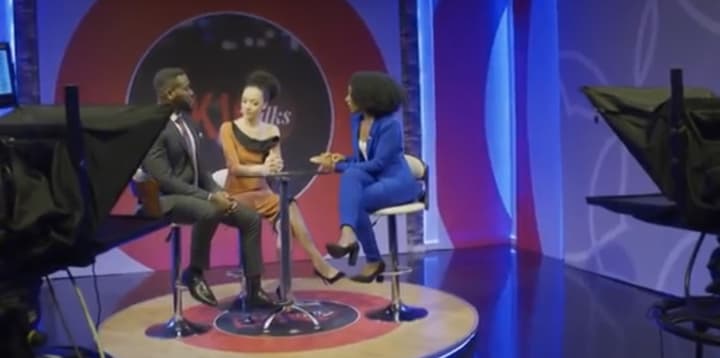 It is about striving for greatness. Stephanie uses all means to better herself and uplift her brand to get to where she wants to be. She spoke distastefully of her friend, Kemi but used the moment she talked about to her benefit which could increase her website traffic. She is very business-oriented and goal-driven.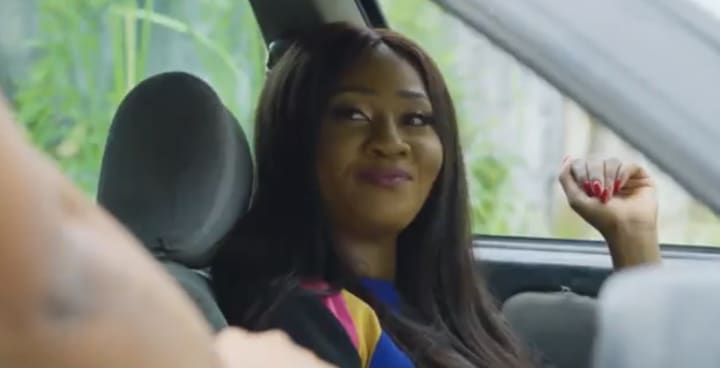 It is about stopping comparison, staying true to one's self and being happy. Lekan compared himself to a past politician but accepted and loved being himself. He was able to be happy with all the love around him. His divergence from the expected rigid personality most candidates portrayed was interesting to many. Also, Kemi was insecure about being compared to Laide but Lekan's expressed support and reassurance is comforting. Watching their pure joy is contagious.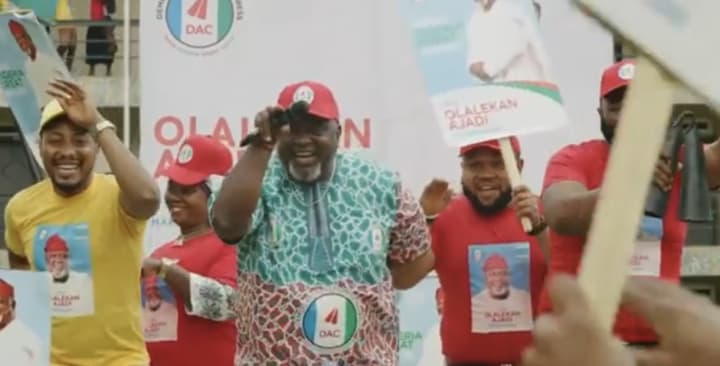 …and it is about the importance of loving support. Lekan was joyous and always alright because Kemi was there helping and supporting him no matter what. Also, Fred was a great friend to Lekan. He was very enthusiastic and supportive. He helped him get further, gave advice and celebrated successes. They depict the kind of support necessary for everyone.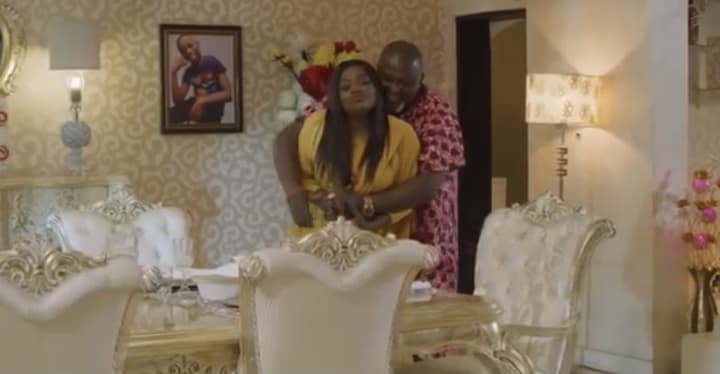 Your Excellency is a political comedy but it is much more than that. It is a great watch with many heavy-hitting actors, comedians and personalities. You can subscribe to my account if you like my writings and you will get them in your feed when next I post. Check out the African genre of Netflix for this and many more of Nollywood.
Video Credit-sdm media on YouTube.
If you enjoyed this, for more of my articles:
Recent:
About the Creator
I write on various things: social issues, well-being, cinema and out of curiosity. More!
Reader insights
Be the first to share your insights about this piece.
Add your insights