Young Queens, NYC Actor Amir Royale Appears in New Episode of The 'NEXT STOP' Podcast
The Rising Star Plays An Eccentric Internet Personality Hiding Absurd Secrets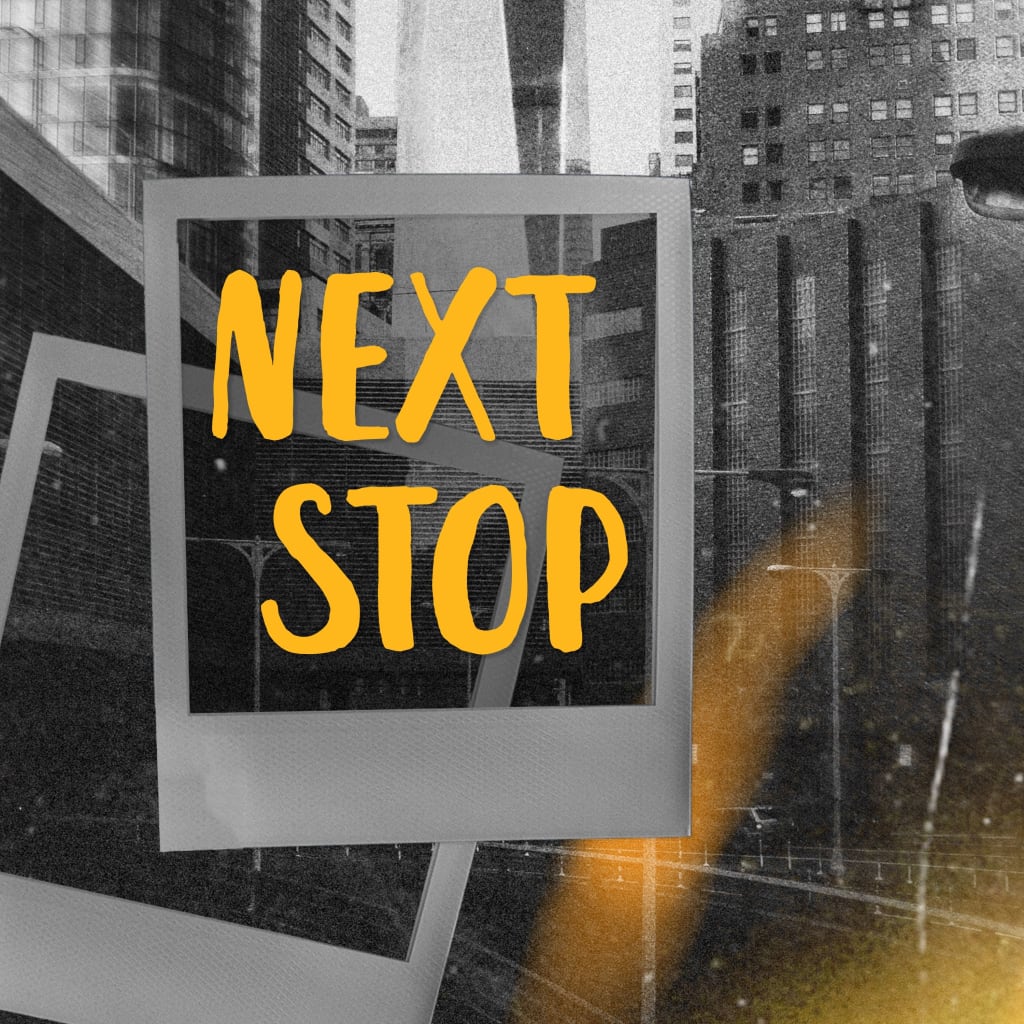 The official cover art for Multitude Production's 'NEXT STOP' Podcast
From Multitude Productions
A lot of what is going into these scripts happened to me in the last few years. I was right out of college, figuring out what it was like to live in an apartment and keep my bank account from hitting zero. I thought I was going to be an English teacher and got a graduate degree and a job for it. Then I realized I had some choice in the matter, and I wanted to do something completely different. From there, it's been a joyful struggle to get to where I am, and I have joyfully struggled alongside my roommates. I'm telling you this story because this is pretty much happened. Sure, it's exaggerated because stories get exaggerated, but it should feel believable. I don't want to write a nostalgic story about my early 20s, or about how I'm going to maybe have kids and change in my 30s. I am writing about the turbulent time in my mid-20s when people are changing around me.
- Eric Silver, writer and creator of NEXT STOP
––
CREW
Written and Created by Eric Silver
Directed, Edited, and Sound Designed by Brandon Grugle
Executive Produced by Amanda McLoughlin
Assistant Directed, Casting, and Additional Editing by Julia Schifini
Music by Evan Cunningham
Additional Scoring by Brandon Grugle
Art by Allyson Wakeman
Script Consulting by Octavia Bray
Production Consulting by Lauren Shippen
Engineered by Cara Ehlenfeldt
––
CAST
Yemie Sonuga as Ally Lonergan
Nick Fondulis as Cameron Chabon
Ian Henry Walls as Samuel Clemens
Amir Royale as Bradisgoodatsoccer/Isaac
Samantha Cooper as Service Person
Josh Rubino as PCH Host
____________________________________________________
Press Release
NEW YORK -- Tuesday, April 28, 2020 -- Rising actor, recording artist, entrepreneur and filmmaker Amir Royale appears in the third official episode of the NEXT STOP Podcast across streaming services. The show is an audio sitcom (á la Friends and/or Seinfeld) about three quirky roommates crashing through the insanity of their mid-to-late 20s.
The episode was released on Spotify and Apple Podcasts by podcast collective and Brooklyn, NY creative production studio Multitude Productions.
Grumbling to himself on the train, Cam (played by Nick Fondulis) tears into the videos of streaming giant Bradisgoodatsoccer (played by Amir Royale)… and Brad is there to hear him with open ears. What follows next in their love/hate relationship becomes a gut-busting joke for the century.
The episode was written by Eric Silver, directed, edited and sound designed by Brandon Grugle, executive produced by Amanda McLoughlin, with assistant direction, casting and additional editing by Julia Schifini. You can support the NEXT STOP's cast and crew on the Multitude website and/or the show's Patreon.
Click here to listen to the podcast.
"I wanted to use the tools of a traditional sitcom in this new setting of the 2020s, and the new medium of podcasting," says NEXT STOP writer and creator Eric Silver. "Comedies set in big cities generally focus on the stories of fledgling 20-somethings or thirty-somethings moving on to a new phase of life, so NEXT STOP seeks to fill that gap. There are also very few straightforward slice-of-life sitcoms in the podcast landscape and I want to see more of them. So I started writing these a full year ago, not knowing if the scripts would become anything."
Royale's voice acting appearance in NEXT STOP follows his early April release of surreal short film Please Stop Calling Me, his soulful hip hop record "Hold It Down (Freestyle)," and the emotionally powerful single "People Say" at the top of 2020.
____________________________________________________
Promotional Images for 'NEXT STOP'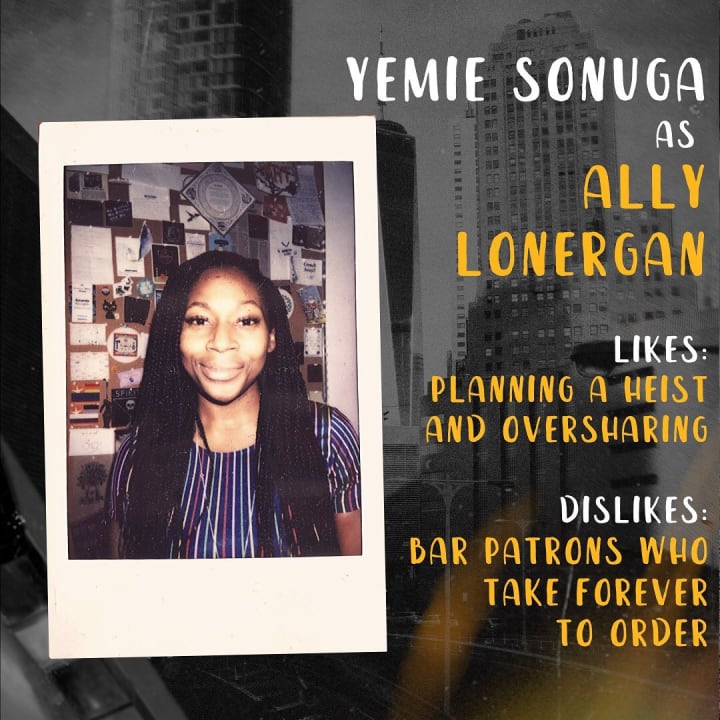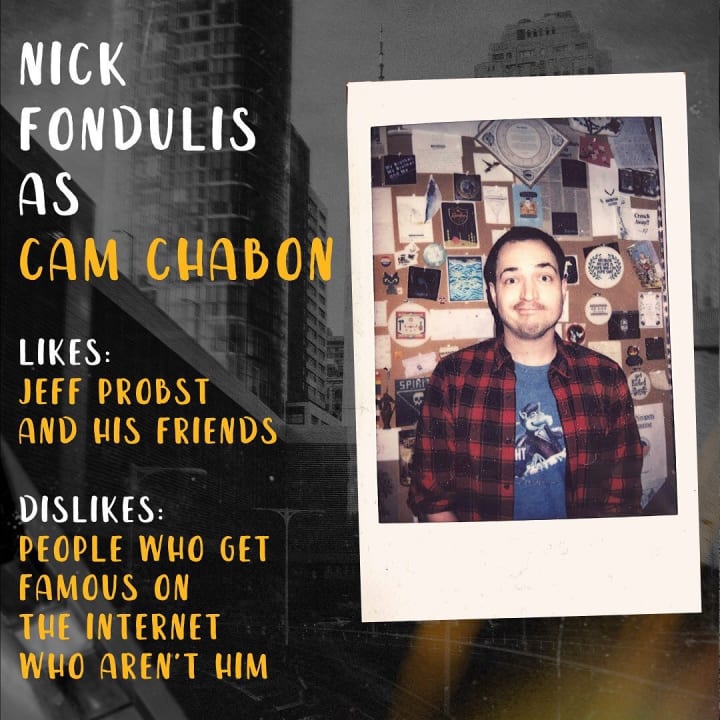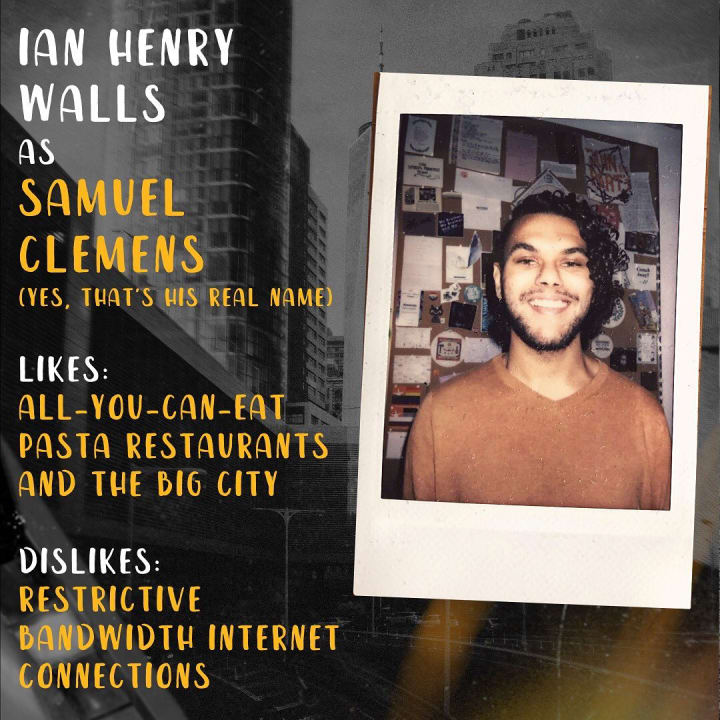 Click here to listen to the podcast.
____________________________________________________
About Amir Royale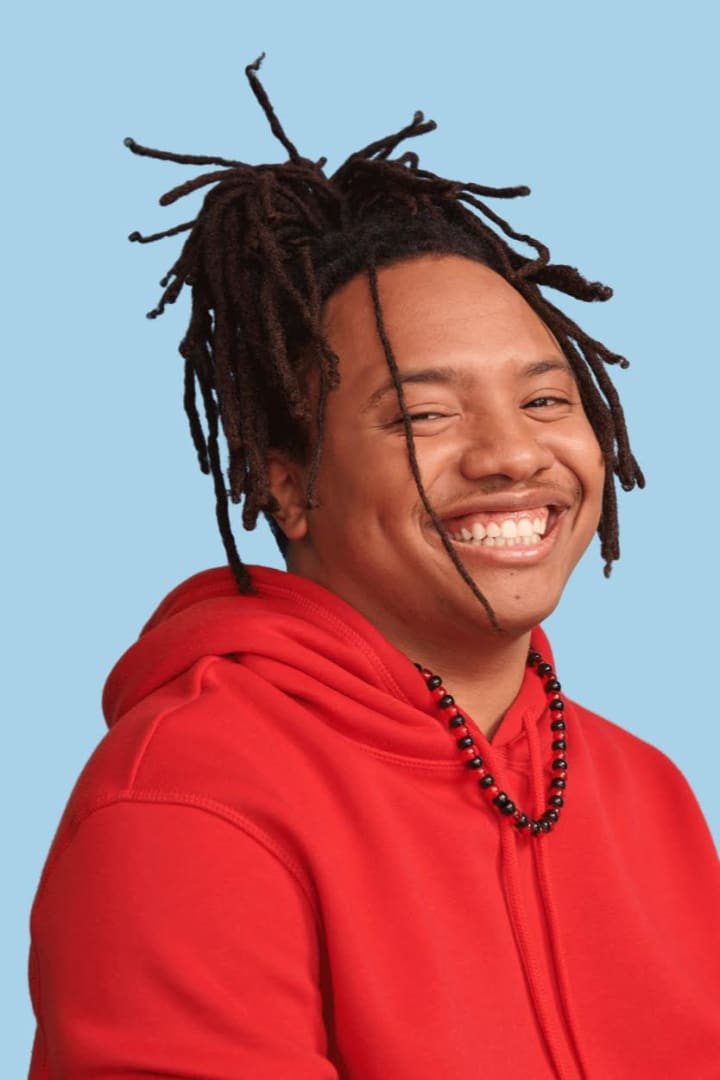 Amir Royale, is a multi-talented actor, recording artist, musician, filmmaker, producer, and director with M. StageScene Communications / Blues Bell Music. Royale is a graduate of New York University's Tisch School of the Arts with a Bachelor of Fine Arts degree from the Clive Davis Institute of Recorded Music, where he also earned a minor in Cinema Studies. Royale is additionally an alumni of the acclaimed Fiorello H. LaGuardia High School of Music & Art and Performing Arts, where he studied drama. Royale hails from St. Albans, Queens—a neighborhood that was once home to many legendary musicians, such as James Brown, John Coltrane, Billie Holiday, Ella Fitzgerald, Lena Horne, A Tribe Called Quest and Count Basie.
____________________________________________________
Social Media Contacts
Website - http://linktr.ee/amirroyale
Facebook - http://bit.ly/2RnCmfw
Twitter - http://bit.ly/38KKAYD
Instagram - http://bit.ly/2G3vS21
YouTube - http://bit.ly/2LUzSGH
Patreon - http://bit.ly/2sPzCkY
____________________________________________________
Contacts
Public Relations Officer - Liam La Guerre