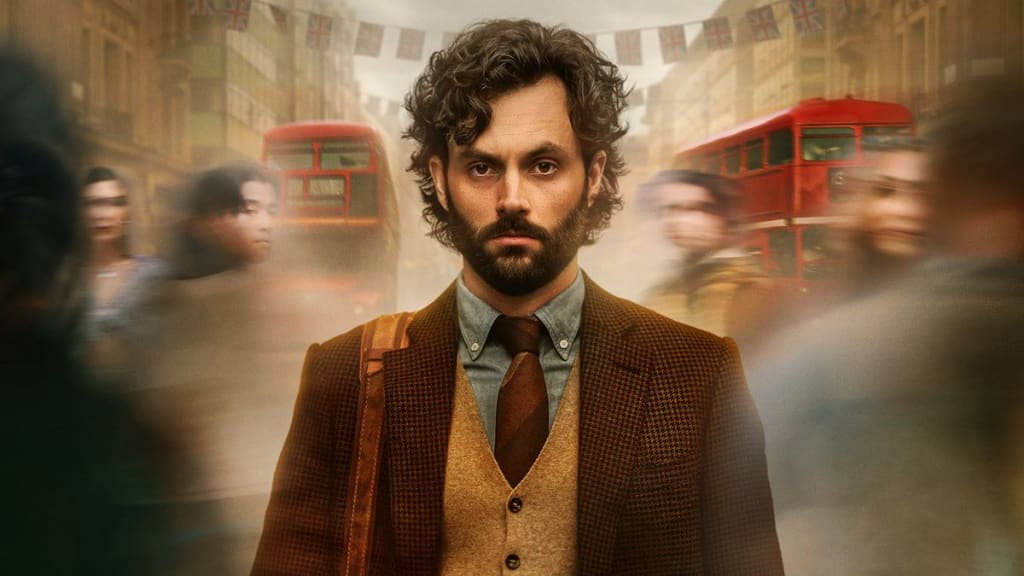 We've talked about seasons 1-3 and why this show has such a chokehold on people. But from the very beginning of season 4 it was very clear that we were getting into something very different. There has been a clear shift in season 4 and though that was true of every season before it, of there being slight tonal changes. Season 4 feels incredibly different in both story and tone.
The first and immediate difference is that our friendly neighborhood stalker is the one being stalked…and potentially framed? All we know at the beginning of the season is that Marianne definitely believed Love when she was warned about Joe. The fan theories that circulated the most were that Marianne is Joe's stalker or possibly Love isn't really dead and she's the one stalking Joe. Now I would absolutely adore for it to be Love but I think we all know that isn't it. I really wish it was though…I miss her. I think the Marianne theory is probably the one with the most merit.
The new setting is London, which very much fits our pretentious book boy serial killer. And he is teaching at a university, how he got that job we'll never know. Considering that I'm pretty sure he doesn't have a college degree let alone a masters…Anyway he gets sucked into a group of rich people and "influencers". Possibly continuing the commentary that was made in season 2 but really it's too early to tell.
The problem with the Marianne theory is that I don't see her murdering a bunch of rich people. Joe has found himself in a mystery novel, but what role does he actually play? Detective? Victim? Even he doesn't know, now the messages feel more like something Love or Candace would say but we know that they are dead. Now kind of out of left field theory here, I think it'd be kind of cool if it were Leo, the kid that Love was having an affair with last season. However I also don't see him killing a bunch of people, however the dude went through some trauma so who knows.
The killer really has Joe by the balls, he's very clearly being framed and rather aggressively blackmailed into admitting to who he is and what he's done. I do kind of enjoy that the only thing that really stays consistent from season to season is Joe's narration and his obsession with someone. It keeps a great throughline when the tone of every season changes.
It seems that the stalker is trying to get Joe to kill, now is it specifically because they want Kate out of the way? Or is it so Joe will finally be caught?
I love how well the show established its questions in the first part of the season, and how they dropped it in two parts. It really takes its time in establishing the mystery without revealing too much and I think it's brilliantly done.
The commentary is very clearly "eat the rich", I mean that's what they call the killer. The second season was more commentary on Nepo babies whereas this season is a more direct commentary on how out of touch the rich are. Now of course this commentary is coming to us from a corporation and actors that make too much money. That fact adds a nice twinge of irony to our commentary but it unfortunately doesn't make it less socially relevant.
At the end of the first part of the fourth season my current theory is that the stalker is none of these rich kids, I still like the idea of Marianne or Leo. The problem is the actual murder part…But we will see what part 2 has in store as far as answers go.
Reader insights
Be the first to share your insights about this piece.
Add your insights