Writing: Cinderella
How to write a heroine from a classic fairytale for the screen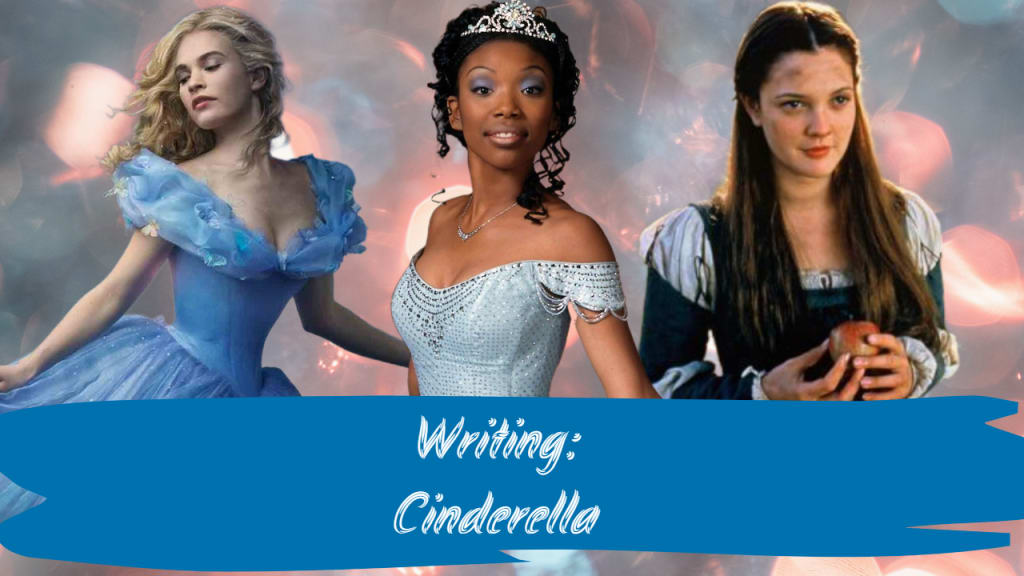 For reasons beyond my comprehension, 2021's Cinderella was branded a feminist twist on the classic. This bothered me after my initial review - I was quite generous in my first viewing of the film, but the themes of feminism in this production were remarkably vapid, shallow and one-dimensional. Any chance at depth and nuance were not realised or just blatantly ignored.
But the promotion of this film actually made me think on the bigger implications of preaching a feminist spin… when was Cinderella not feminist? The fairytale centres on a young woman who endures to be kind and selfless, despite losing both her parents and suffering abuse at the hands of her stepmother and stepsisters.
On Camila Cabello's incarnation of the role, James Corden was quoted saying "She's not waiting on a man to rescue her" and wanting to pursue a career that in those days, women would have been accepted more often than not in that industry - which somehow made her an outcast for wanting to pursue at that time was a more female-driven industry. Also, the idea of "waiting for a man" is actually a superficial argument, especially when marrying for financial safety wasn't a bad thing in those times. This counter argument is strengthened when you think of all the other portrayals of Cinderella - many of whom are actually much better in terms of feminist writing within a patriarchal society.
Some writers even endeavour to show their heroines surviving the patriarchy and finding their own happiness. I mean, look at Amy March from Little Women - she married for financial security with a man she loved, which was actually a smart move and not a bad thing at all.
I can honestly think of three Cinderella adaptations that are well written and are more feminist without branding itself or preaching as such. Whether it's Drew Barrymore rescuing herself from her horrific and dangerous situations, Brandy feeling confident in herself to speak her mind whenever she wanted or Lilly James choosing to be kindhearted in difficult times - these renditions have much better characteristics which audiences young and old can identify with.
Despite these adaptations being rooted in their fairytale origins - despite one, where the Leonardo da Vinci steps into the fairy godmother's shoes - these three films delve more into patriarchal struggles are difficult times for women much better than this recent addition to the collection. Which is why if you're looking for a great Cinderella film for all the family, I would recommend these:
Ever After: A Cinderella Story (1998)
Danielle, a beautiful young woman, is treated as a servant by her stepmother and stepsisters. One day, she crosses paths with Prince Henry, heir to the kingdom, who falls in love with her.
Director: Andy Tennant
Screenwriters: Susannah Grant, Andy Tennant & Rick Parks
Starring: Drew Barrymore; Anjelica Huston; Dougray Scott; Jeanne Moreau
Where to watch: Disney Plus
My Thoughts: this was one of my favourite adaptations of the classic fairytale. There was such a grounded and well crafted plot, blending realism and fantasy seamlessly.
Each character was developed so well and Barrymore shone in this complex portrayal of Cinderella. This was also one of the first adaptations I'd seen where the writers weren't afraid to delve into the darker themes in this story. The love story was also the most developed, with both characters having a realistic arc that showed them falling in love after developing a mutual friendship.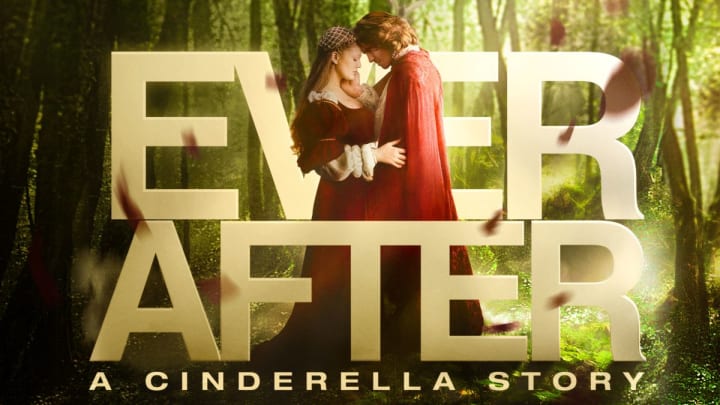 Rodgers & Hammerstein's Cinderella (1997)
Cinderella (Brandy) chafes under the cruelty of her wicked stepmother (Bernadette Peters) and her evil stepsisters, Calliope (Veanne Cox) and Minerva (Natalie Desselle), until her Fairy Godmother (Whitney Houston) steps in to change her life for one unforgettable night. At the ball, she falls for handsome Prince Christopher (Paolo Montalban), whose parents, King Maximillian (Victor Garber) and Queen Constantina (Whoopi Goldberg), are anxious for him to find a suitable paramour.
Director: Robert Iscove
Screenwriter: Robert L. Freedman
Starring: Brandy, Whitney Houston, Jason Alexander, Whoopi Goldberg, Bernadette Peters, Veanne Cox, Natalie Desselle, Victor Garber & Paolo Montalban.
Where to watch: Disney Plus
My Thoughts: If you're in a mood for a musical version of Cinderella, this is the one for you. As well is it being a classic, it's actually been praised for years for its diverse casting choices - as in, it wasn't made an issue whatsoever and even if you think of the genetic logistics of Paolo Montalban being the biological son of Victor Garber and Whoopi Goldberg, their chemistry on screen brings this family dynamic to life perfectly.
Brandy gives a truly enchanting portrayal of Cinderella, bringing not only a great singing voice but an endearing character to life. This was one of the first actresses to play a confident Cinderella - not confident as in loud or bold, but a quiet confidence of someone who knows her self-worth and who she is. The love story between her and Montalban's Prince Charming was sweet, fleshing out their dynamic in a believable way. Whitney Houston's fairy godmother was absolutely iconic, she just had that immediate stage presence that comes natural to very few actresses.
This musical captures the magic of theatre with strong performances and an enjoyable take on the classic.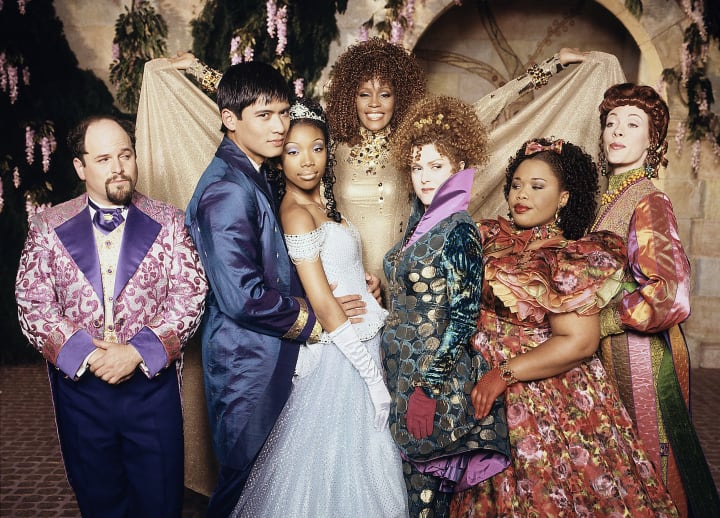 Cinderella (2015)
After the untimely death of her father, Ella is troubled by her stepmother and stepsisters. However, her life changes forever after dancing with a charming stranger at the Royal Ball.
Director: Kenneth Branagh
Screenwriter: Chris Weiz
Starring: Lily James, Cate Blanchett, Richard Madden, Stellan Skarsgård, Holliday Grainger, Derek Jacobi, and Helena Bonham Carter.
Where to watch: Disney Plus
My Thoughts: As someone who wasn't a fan of the original animated Disney movie, I actually really liked this film and thought it was had much more depth to it. Which is why this is one of my favourite retellings.
Chris Weiz screenplay was really strong and alongside Branagh exceptional vision behind the camera and a stellar cast, this was actually a strong production. It could have fallen into the trap of recreating the an exact replica of its cartoon counterpart, but this adaptation had its own unique take on this story.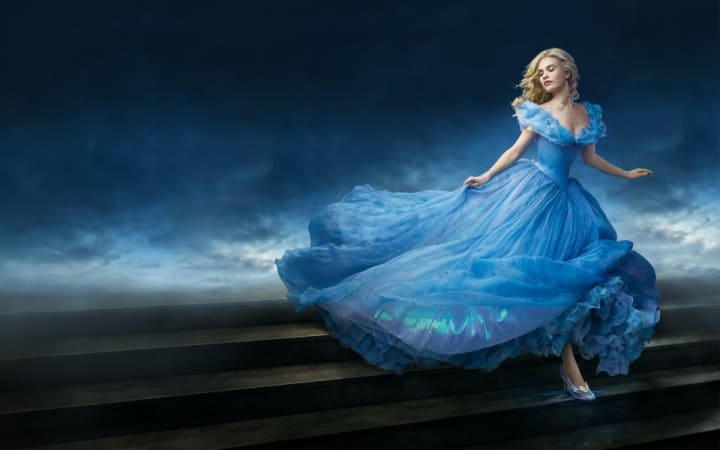 Which of these fairytale retellings was your favourite? These can all be found on Disney Plus now.