Wonder Woman as an Art Historian
Look who's at the Louvre this time!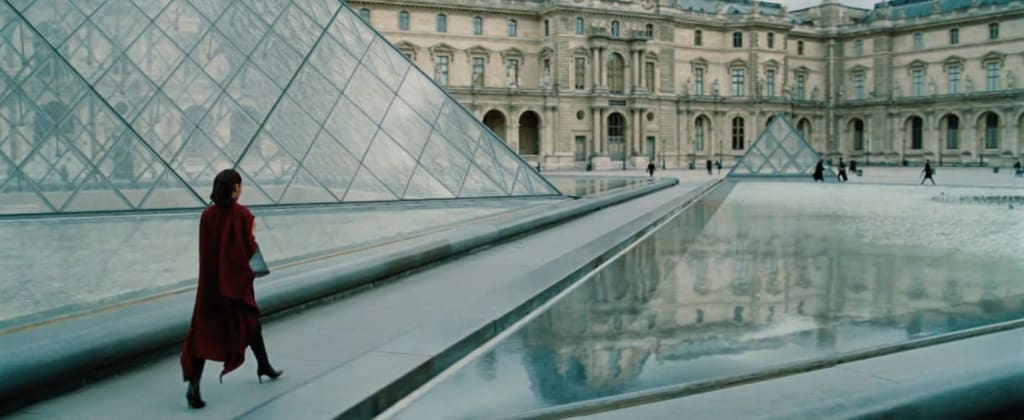 Still from "Wonder Woman" (2017): Diana Prince passing though the Louvre's courtyard.
Diana Prince has the best job ever! No, I am not talking about her kickass activity as Wonder Woman. I am talking about her "day job" as an art historian at the Louvre Museum.
To all of us who enjoyed the outstanding performance of Gal Gadot as the Princess of the Amazons in the smashing movie Wonder Woman (2017), to discover that the daughter of Queen Hippolyta of Temescyra is a curator of antiques at one the world's most famous museums was joyful news!
The Louvre Museum (Paris, France) is arguably the quintessence of museums all over the planet Earth. Its courtyard has been pictured in quite a bunch of movies, including The Da Vinci Code (2006). Now we see the elegant figure of a woman wrapped in a gorgeous red shawl passing by Pei's pyramid—it's her. It's Wonder Woman!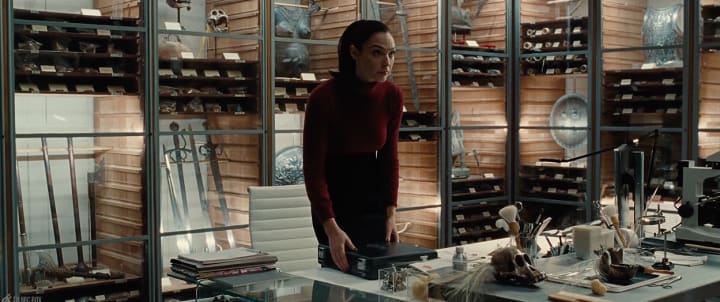 I am an art historian and I couldn't help my heart from beating fast when Diana was shown on the big screen in an office full of armors, shields, and swords from ancient times. "She has my dream job!" I said to myself.
It's worth mentioning that, at that point of the movie, Wonder Woman hadn't revealed already. It wasn't until several minutes later that Diana would shine the screen out as the superhero she would become. So, her being an art historian was enough for me to profoundly love this movie.
Why is it so important? Because art history is usually seen as a snobbish discipline; a luxury for a few. It is nothing like that and the fact that Wonder Woman spends her everyday life in the halls of a museum, surrounded by ancient artifacts, is such a game changer.
The Princess of the Amazons is an art historian in the world of men and not as a random feature. It is a reminder that art history is such an exciting profession, held to highest standards due to its relation to creativity and innovation.
Art seems to nurture Diana's wisdom to see and appreciate the beauty and cruelty in mankind. She states in the ending sequence: "I glimpsed the darkness that lives within their light," and all those swords and armor from antiquity, all pleasing to the eye as well as signs of how violent humans can be, open doors to Diana's reflections.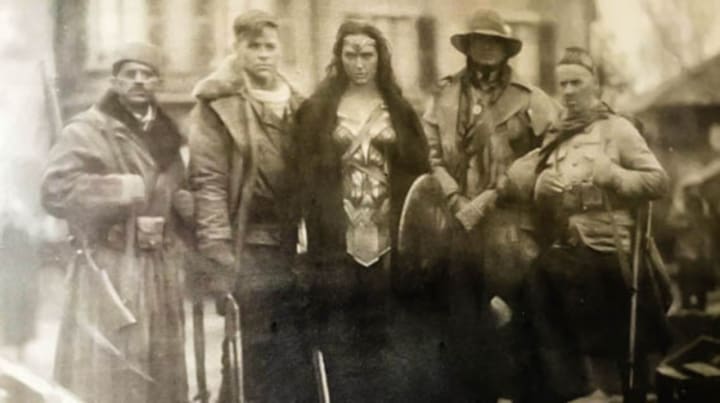 Since the movie begins in present time and the main action is set in 1918, we must infer that Diana has learnt a great deal about mankind since those WWI days. She uses an old photograph to reflect about how beautiful and magical this world is, but also about the light and darkness living simultaneously inside every human being.
She acts like an historian in the middle of a room full of precious objects from the past. She cherishes an old watch—a precious gift—a reminder that time changes everything to let everything be the same.
As Meredith Woerner has said: "Diana Prince can love ice cream, babies, and sex, but can also slay on the battlefield with the same amount of screen time given to her super predecessors. She doesn't need to be some complicated, male-skewed Hollywood vision of damaged or broken or misunderstood. She's Wonder Woman," and an art historian, we must add.
There are people arguing how inspiring for all women this movie based on a DC comic has been, and it's true. Gadot's superheroine is powerful, not because she is physically strong, but also because she is a powerful presence; determined and sweet. She is a superhero with meaning and content of her own.
If you have already watched this movie or you're about to do so, think about this: Batman might have his Batcave, but Wonder Woman has the Louvre. How cool is that!
Reader insights
Be the first to share your insights about this piece.
Add your insights