'Wonder Woman: 1984' - A Fanboy Reviews
The latest attempt to 'save cinema'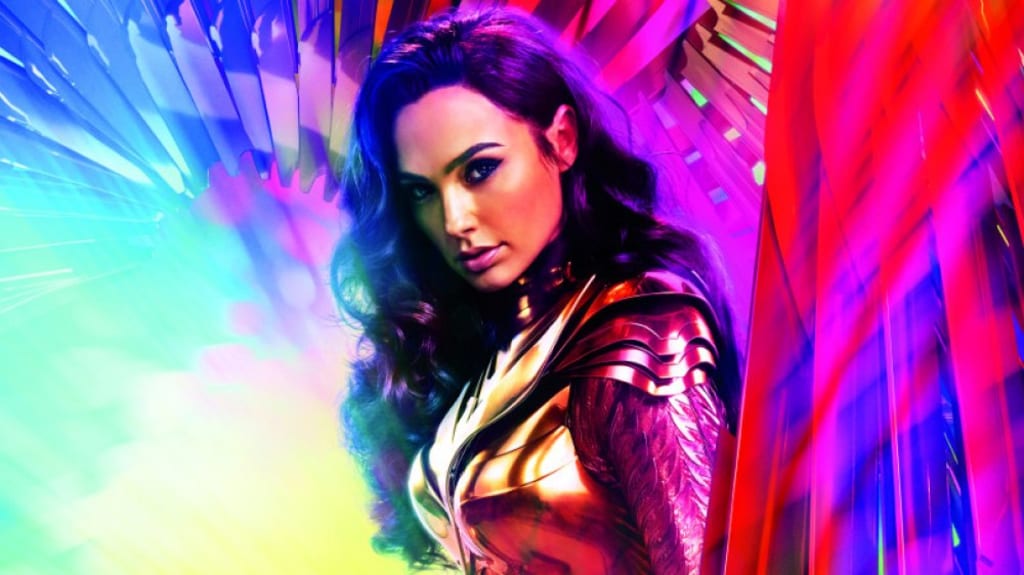 'Wonder Woman: 1984' was directed by Patty Jenkins and stars Gal Gadot as the titular heroine as she journeys through 80's Washington D.C. to thwart the plans of Maxwell Lord (played by the Mandalorian himself, Pedro Pascal) when he comes into possession of a stone that grants wishes, but takes something in return.
Another film carrying a lot of weight, like 'Tenet' before it, this film was released in December of 2020 to only a quarter of UK Cinemas. I, myself, was hankering to get back to the cinema, eat some over-priced, overly salty popcorn, and chow down on a tango ice blast with a film that just allows me to escape into something else for two hours or so. This movie allowed me to do just that.
The first half is slower paced than your average superhero escapade, opting for fleshing out the characters, their motivations and - more importantly - their conflicts with each other. This is much welcomed and much needed when balancing a conflicted hero, two burgeoning villains in Maxwell Lord and Barbara Minerva a.k.a Cheetah, and the return of Wonder Woman's love interest from the previous film, Steve Trevor. You need to take the time to get to know these characters, and it results in deeper connections formed. You witness the villains fall from grace, understand their actions, and feel for them as, for the most part, they are simply misguided. This is what makes the best villains.
During the first half, we're treated to an almost 'Indiana Jones' style sequence of hunting for an ancient artifact, trotting the globe, and the return of Chris Pine's Steve Trevor. A much brighter colour is implemented, distancing it from the previous war-trodden film, and just a general feeling of innocent joy is washed over the entire film
The second half delves into more classic superhero territory, but the final battle veers away from the previous films mistake of a CGI-laden slog fest of heavy punches, and opts for a shorter fight with a more emotional conclusion tying it back to the overall message of the film, wrapping everything up in a neat little bow. The warmer color palette is still there, but it's clear that Jenkins knows when to do away with the pretty colours and take things a little more seriously.
I must say, I was thankful for the shorter CG sequence. They reserve the full transformation into Cheetah, and it seems that's because they didn't really know how to make it look good. Dark lighting hides some of the rougher edges, but when you get close up, I was reminded of a certain musical film that featured Cat-like features from last year, and shuddered in my seat.
But apart from some dodgy CG and a missed opportunity with the man out of time, this is the joyous romp that I think we need right now. It's accessible for non-superhero fans, doesn't get bogged down in setting up for sequel after sequel, and applies surprising depth to pretty much every single major player in ways that you might not necessarily expect.
Whilst I don't think this will single-handedly save the cinemas, it's a good enough time on or off the big screen to give you a much needed break from the seriousness of this year, and just relax into a neon-tinged world where you can have a good time.
About the Creator
Film reviews, movie-making articles, and more. Follow a fanboy's journey in exploring pop culture and everything else around it.
Reader insights
Be the first to share your insights about this piece.
Add your insights