Will Fans of the Original Series Be Receptive to the 'NYPD Blue' Reboot?
Can an iconic series be redone in a way that honors the original?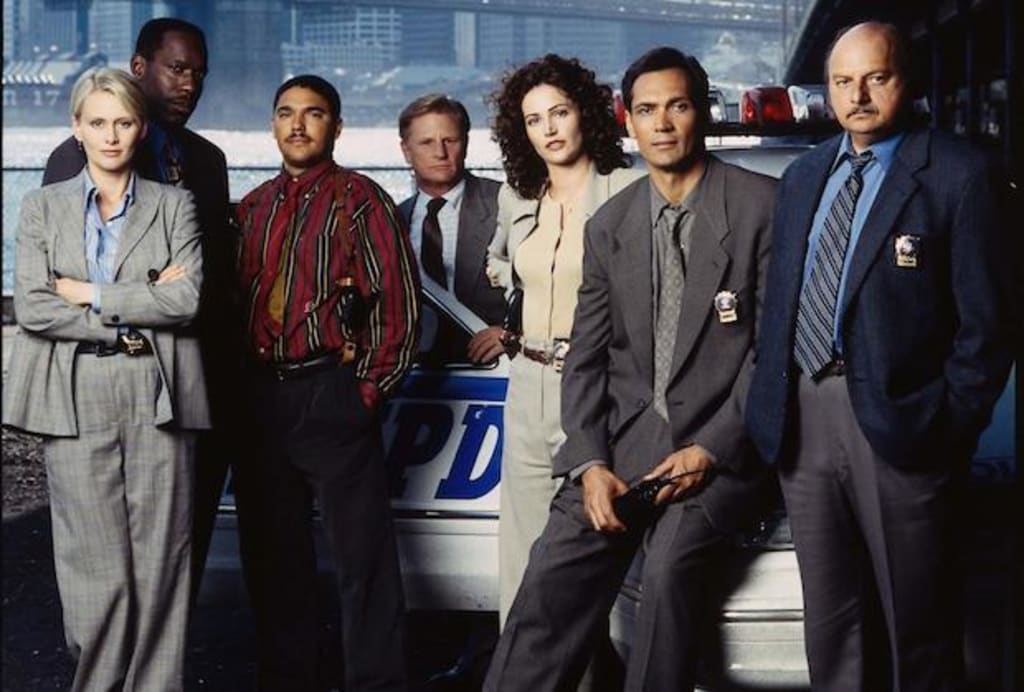 It's fair to say that most everyone in the United States (and parts of the world) are familiar with NYPD Blue. The iconic cop drama ran on ABC from 1993 to 2005, and though it underwent several key cast changes, it remained strong throughout its entire run. When it aired, it excelled in the ratings, and it was the topic of conversation around water coolers every Wednesday morning.
The strength of the show relied upon its cast of characters that worked together seamlessly. These characters were so integral to the series that fans were genuinely dismayed when actors, like Jimmy Smits who portrayed Detective Bobby Simone, Kim Delaney who played Detective Diane Russell, and James McDaniel who played Lt. Arthur Fancy, chose to leave. Still, it didn't stop fans from tuning in each week.
The show wrapped its run in 2005 with lead character Detective Andy Sipowicz (played by Dennis Franz) being promoted to Sergeant and commander of the 15th Precinct. Many fans saw this as a fitting end to an iconic character who'd segued from a cop on the edge to a strong, confident detective.
Now, nearly fourteen years later, the series is being rebooted without much of the main cast which, surprisingly, makes sense as most of the original cast from Season 1 had already departed anyway. Actors from Season 2 had left as well. New characters seemed to arrive every season, and it didn't interrupt the flow of the show as long as Franz remained the central character.
Unfortunately, Franz won't be part of the reboot which already has die-hard NYPD Blue fans unhappy, but Kim Delaney and Bill Brochtrup (who played PAA John Irvin) will return to the 15th Precinct, at least initially. There's no indication if the two will stay throughout the first season of the new series.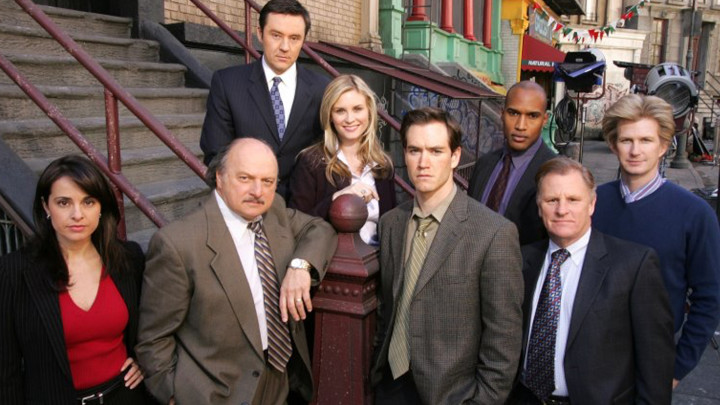 For fans hesitant about the reboot without some of the stronger characters like Henry Simmons as Detective Baldwin Jones and Mark-Paul Gosselaar as Detective John Clark, Jr., there is hope that some other former stars of the show could return. Though it might be difficult for those actors who are already linked to a series, one-off episodes could still be possible.
The reboot will focus on Theo Sipowicz, the son of Andy Sipowicz and Sylvia Costas, as he attempts to earn his detective shield and solve his father's murder as well. That point is one that is sticking with fans the most. Andy Sipowicz will be deceased when the show premieres.
How is NYPD Blue supposed to work without Andy Sipowicz? Well, technically, it won't be complete without Andy Sipowicz as it's almost a guarantee that Theo will have inherited some of his dad's traits. So while we won't have the original Sipowicz, we will still see some of the charm.
Another possibility is the return of Charlotte Ross as Detective Connie McDowell Sipowicz as she married Andy in Season 11 but had been helping to raise Theo since Season 9. And, while nothing has been officially stated, odds are good we're going to see Theo's home life which could include his brother and sister. None of these will stand-in for Andy Sipowicz, but there's a sure bet we'll see shades of Andy all over this show.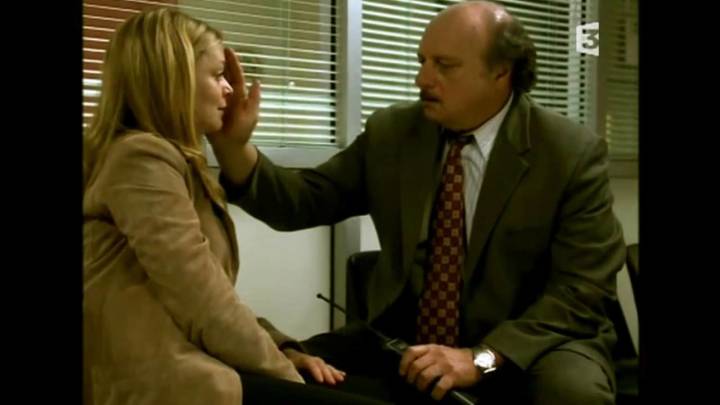 While the NYPD Blue reboot won't be the original, fans can hold out hope that the series will be handled well as NYPD Blue alums Matt Olmstead, Nick Wootton, and Jesse Bochco will be at the helm. With writers and creators familiar with the show putting this into production, the new NYPD Blue stands a good chance at having some of the old grit from the 1990s. It sounds like the new series will be in good hands and could possibly fill a hole left when NYPD Blue ended in 2005.
#NYPDBlue #dennisfranz #andysipowicz #theosipowicz #dianerussell #kimdelaney #paajohnirvin #15thprecinct