Why Top Gun Maverick has amazing staying power at the Box Office?
Top Gun Maverick continues to show amazing legs at the global box office.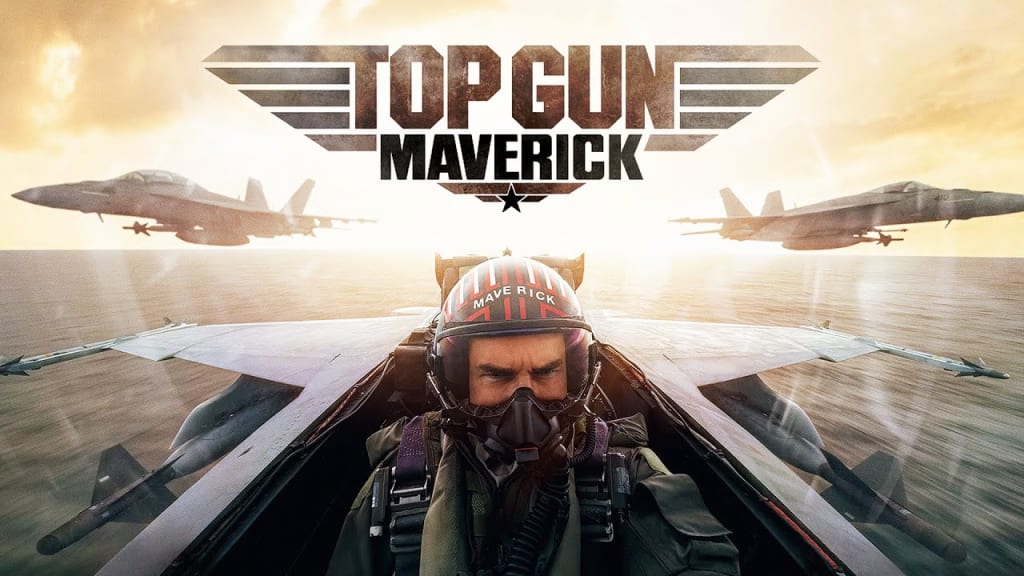 Top Gun Maverick is the latest film to reach the milestone of one billion dollars at the worldwide boxoffice. It becomes only the second film to do since 2019 alongside Spider-Man: No Way Home. So lets ask the question. How does Top Gun compete with some of the biggest IPs the world has ever known?
The answer is quite simple and somewhat shocking. Make a good movie. That is honestly all it took here. Know your audience, build that audience and utilize the ability to make a more modern film. It is not to say that Marvel products and other products that sit on the list of billionaires are bad. They just have more issues as a film than Top Gun Maverick did. One thing Top Gun did right is it simplifies the story. It creates a viable reason for the Nostalgia beats and delivers what fans have been waiting 30 plus years for.
While the Nostaliga beats do hamper the overall pace of the movie they are necessary. Without them you have no heart of the film. Nothing to give that death defying mission any gravitas. Adding in Rooster did just that. It brought us back to the original, upped the ante and played heavy on the emotions. All core essentials when creating a film to succeed.
Teller and Cruise are billed as the films top stars of the film but there is one scene that tops them all. The scene between Maverick and Ice. It was so well done and so respectful of all the things Val Kilmer has overcome in recent years. That scene truly blew me away. It was emotional, it allowed for growth and forgiveness and served to be the catalyst that propelled the film toward the final push. It gave more weight to the forgiveness between Maverick and Rooster and truly made the events of both films iconic in their own right.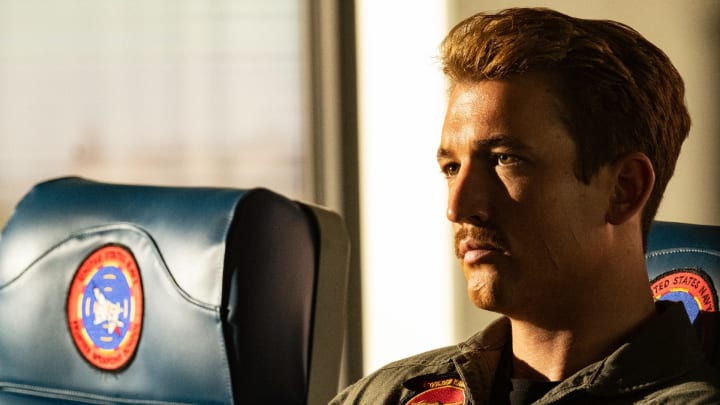 All of that aside this film succeeds because it is made for the big screen. Those fighter plane sequences are mind blowing. There are hardly any words that do them justice. It is absolutely necessary to see them play out on the biggest screen you can possibly find. They will take your breath away and do not skip a beat. Even throughout the film they talk about the dangers of the mission and still seeing it unfold is a triumph. It makes me happy that pushes were made to have this film seen where it belongs. In cinemas. That is not to say you cannot enjoy the 4K version at home cuddled with your significant other. It has those tender moments that do make it a fun date night film at home. Tom Cruise really shines here. As he turns 60 he has done some unbelievable things that have been captured on camera. This may be the pinnacle of his career along with the stunt work he does himself in the Mission Impossible series. This movie is nothing without him. Think what you want about him outside of film making but 9/10 times a Tom Cruise film is a certified home run and it is usually thanks to him.
Cruise definitely has on screen charisma. His charm definitely oozes into the scenes with his co-stars and a little bit of his vulnerabilities and range poured into the more emotional moments of the film. That is what most big budget modern movies are missing. Charisma, stakes, payoff and heart. Without those 4 things there is no shot at a quality movie. Most movies miss one if not more of those aspects. Top Gun Maverick simply does not miss. In any regard. That is simply why it has made the billion dollar club. It is a rare gem in a world of formula. Absolute adventure and thrill ride. Go see it and find out for yourself.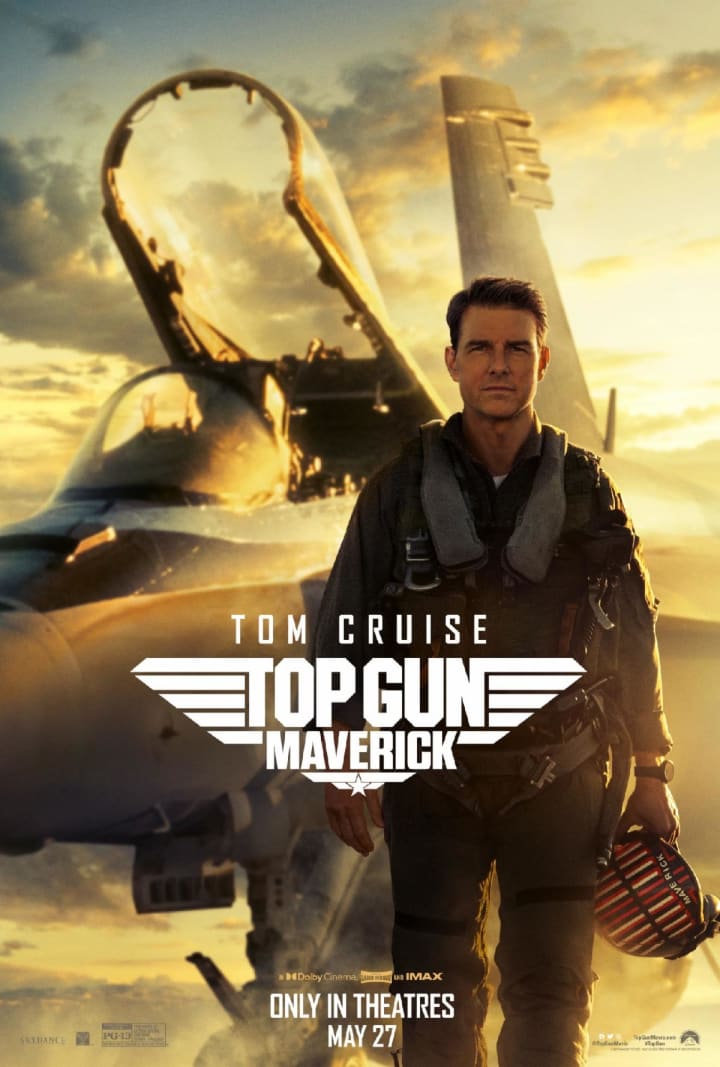 review
About the author
All things pop culture. Movies, TV, Music,Comics as well as some dabbling into the Sports world. If you can record it, watch it and play it back. I have an opinion.
Reader insights
Be the first to share your insights about this piece.
Add your insights