Why The Walking Dead will Live on Forever
For those who have never watched, now is the perfect time!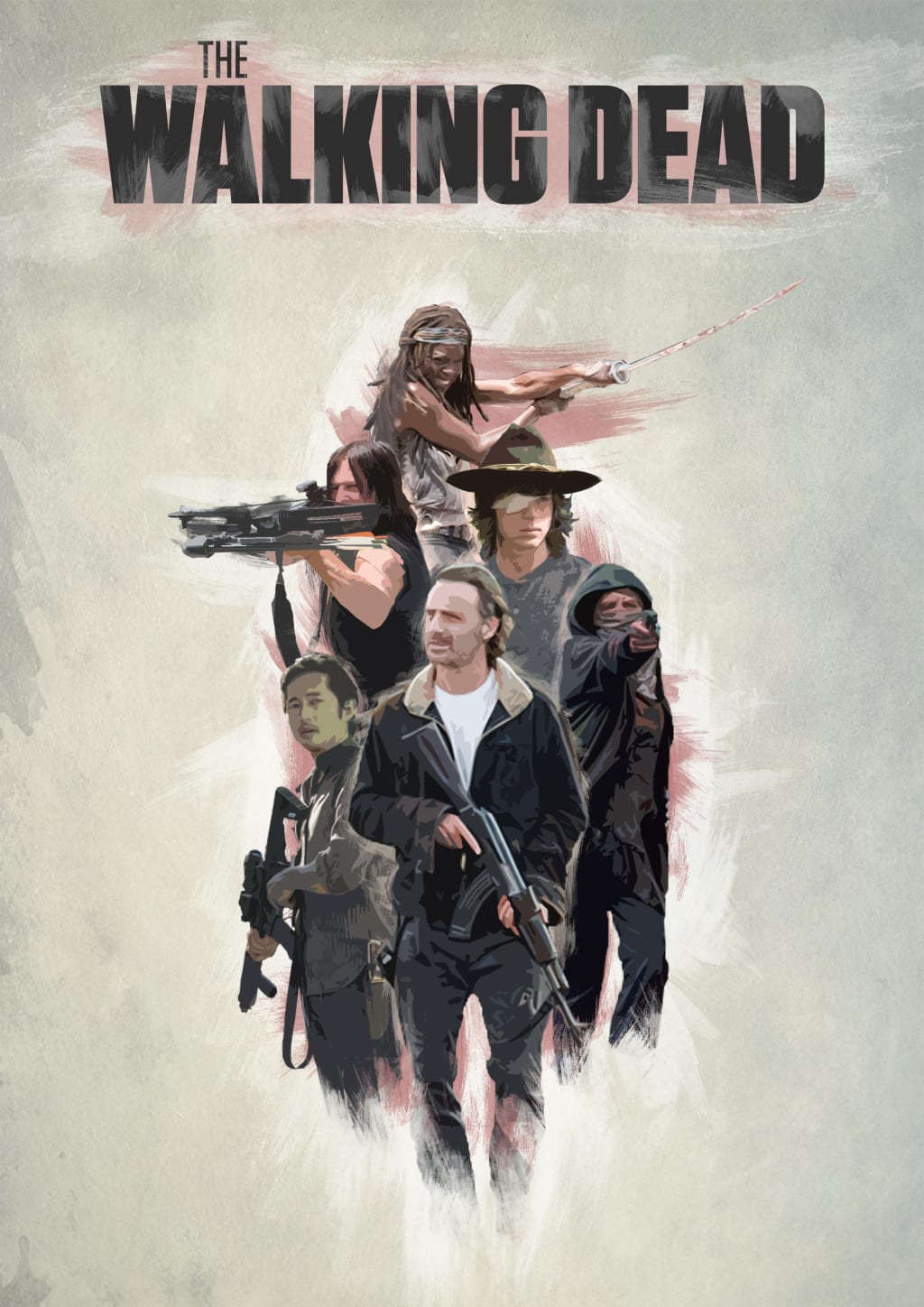 (Writer does not own the rights to this image)
The Walking Dead Will Live on Forever!
By Fee Onipede
Here we are, 7 days away from the premiere of the 10th Season Finale episode of The Walking Dead, and for me and many other true diehard fans, it feels almost like Halloween Night 2010. I was saddened to read that the upcoming 11th season would be it's last, but unlike so many other series that have gone off into the sunset with a whimper, the Walking Dead most certainly will not!
I don't make this assertion simply because there are promises of spin-offs or full length movies on the horizon, but I say the Walking Dead will live forever because, even with waning viewership towards the end, it is a record-breaking phenomena of epic proportions.
I recall it vividly. Me, being a horror genre fan since adolescence and seeing all of the previews for the new series on AMC, I was hyped! The anticipation was astronomical.
The chance to see what the post Zombie Apocalypse would look like on-screen; I knew that to be scared shitless and be excited all at the same time; would be a rush. There were a few other people I knew who were eagerly anticipating the show as well and we made certain to check in with one another after the episode was over to compare notes.
So, after the Trick or Treaters retreated back into their houses for the evening, I turned down the lights and plopped down on the sofa with a cold malt liquor beer and a bowl of extra buttered popcorn. I wanted to see what Mr. Frank Darabont, the legend and screen writer of The Blob and my all-time fav Shawshank Redemption, would bring to life. Without a doubt, myself and my friends and family were hooked!
On that wonderful night, and for many other fall and late spring Sunday nights for the last 10 years, we followed the great Rick Grimes on his journey. Andrew Lincoln would become a household name, for fans.
It was in that extraordinary first 6 episodes that we bit our nails as he woke up in that hospital bed still weak from his gun shot wound, wondering how in the hell he would make it out in bare feet?! Rick was so rugged and handsome, I just wanted to jump through the screen and fight with him. We rooted for him every step of the way as he reunited with his family, though I feel as a woman, Lorie (S.W Callies), didn't deserve him.
Along the road, we met a cast of wonderful characters who would become like family to our hero, including one of the most beautiful sisters I have ever seen who won Rick's heart in Michonne (Danai Gurira). I am forever a fan of the crossbow wielding, rabbit-eating Daryl (Norman Reedus) and the level of loyalty that he showed to so many in the group. We could never forget Carol (Melissa McBride). This mild-mannered housewife became a warrior in her own right. I am only naming a few people here, because the full list of great characters we have met over the years would just be too long.
In my opinion, never in television history have we seen so many charismatic and bone chilling villains, such as those we have seen in the Walking Dead universe. From the Governor (David Morrisey) , who was clearly sick in the head, Negan (Jeffrey Dean Morgan), a pontificating asshole with a killer smile, to Alpha (Samantha Morton), whose ball-headed behind had a voice that shook me to the core. Each villain was masterfully played from one season to the next and helped forge the bonds between the core cast.
As I wait to see the season 10 finale, I still feel the same level of great anticipation for the final upcoming season. Yes, I am still a bit sad that my Sunday nights and Halloween tradition will not be the same, but I am happy to have had the chance to enjoy the ride. For all of you that have not entered the Walking Dead universe, I implore you to do so in order to see just how special this series is.