Why Nigerians Will Evict Me After 3 Weeks - Toke Makinwa
Toke talks everything Big Brother.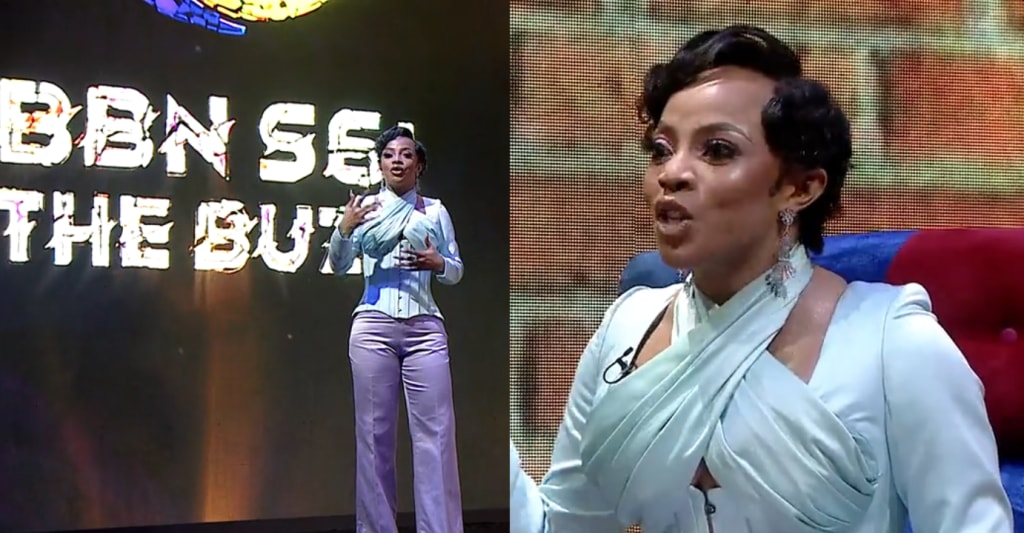 Nigerian radio presenter, vlogger, model, businesswoman, and actress Toke Makinwa has added one more role to her already extensive resume - that role is the role of HOST of brand new Showmax television series, Big Brother Naija S06: The Buzz.
The show sees Toke Makinwa along with some celebrity guests give their thoughts about the show, as well as show never-before-seen clips from the house.
In anticipation of the show, Toke Makinwa did an interview with Premium Times Nigeria during which time she revealed what kind of housemate she would be if she entered the Big Brother Naija show as well as why she thinks she'd be evicted by week 3.
This is what Toke said.
**Before reading on, please make sure to like and follow my Facebook page (Jide Okonjo) so you don't miss out on any new and interesting lists, articles, and stories that I post every single day. I have a really fun page. If you like my page, you will have fun too. So what's stopping you? Like my page and let's have fun together!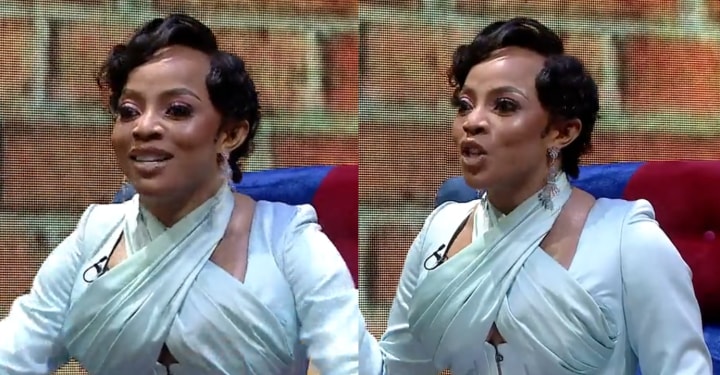 The first question Toke was asked during her interview was:
What ex-BBNaija housemate did you connect with the most while they were in the BBNaija house?
To which Toke responded:
Bisola. Everyone in my household made me fall in love with her; they would use all their money to vote for her. My cook is her biggest fan and when she came out use, they actually met. Bisola was so kind to do that. I loved how real and funny she was; she was the life of the party. So Bisola is one of the ex-has I can't really get over quickly.

Apart from her, I'd say CeeC because I think she was misjudged a lot. I remember that famous scene that went down when she fell out with Tobi, and everyone had something to say. I realised that the difference between her and most women who were speaking was the cameras, because we've all kind of been there, to be honest. We've all had moments when we've lost it. I also felt like she had a bit of social anxiety, and when you come across people with social anxiety, you almost think they're rude and snobbish but they're not. It's just because they're awkward when they're around a lot of people. It's interesting to see how far she's come and how much she's grown into her she was definitely someone I enjoyed.

I also enjoyed Tboss. I just loved the fact that she could say things like 'the guys in this house are not on my level'. She was entertaining. Tacha was entertaining as well; I love people who own their personalities.
Next, she was asked:
What kind of BBNaija housemate would you be?
To which Toke responded:
I don't think I would ever go for the BBNaija reality show but if I did, I think I'd be as. I'd definitely be in everyone's business. I think I'd just be annoying because no one knows that side of me.

I'd hide people's stuff and instigate quarrels because that's why we're there. I'd just be messy to the core. I might get evicted in three weeks because there'd be fights every other night. I don't think I'd have sex on camera though, because my mum's watching, and I don't know if I could do, but I definitely know I'd be a crazy housemate.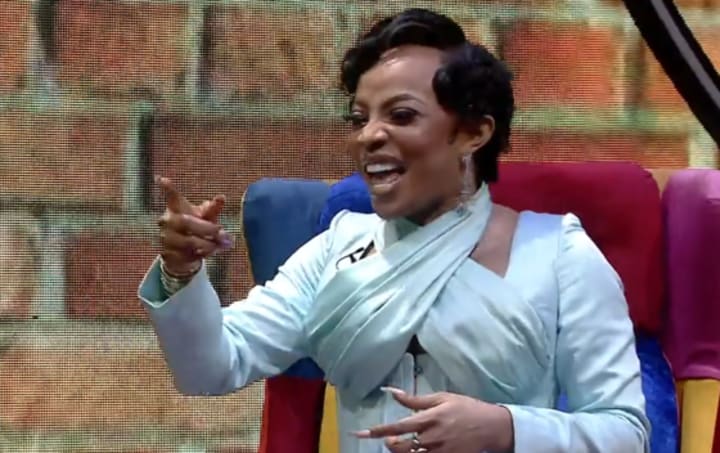 Would you like to see Toke Makinwa as a housemate on the Big Brother Naija show? More importantly, what kind of housemate do YOU think you'd be if you were on the Big Brother Naija show? Let me know by leaving a comment on my Facebook post.
That's All.
I hope you've had fun. Don't forget to like my page (Jide Okonjo) if you don't already for more stories like this, the fun never ends!
To catch up on other content you might have missed, click here.
Until next time, have a wonderful rest of your day.