Why I'm Looking Forward to 'Frozen 2'
My Kids May Be Growing, But Those Songs!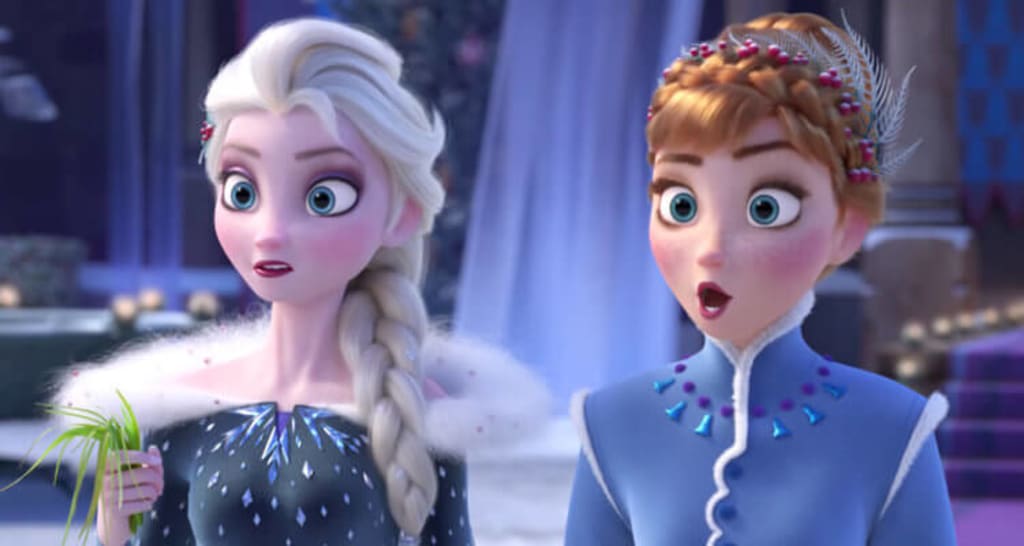 https://insidethemagic-119e2.kxcdn.com/wp-content/uploads/2018/11/elsa-anna-750x400.jpg
I'm excited for Frozen 2.
I may end up getting anywhere from gentle razzing to actual heat for saying that, but I absolutely loved the original Frozen and was really excited when a sequel was finally announced.
When #Frozen came out, my kids were around 9 and 5. They are now 15 and almost 11. We listened to the soundtrack non-stop for about a year, and I think it's still sitting in my car's CD player. Every once in a while, one of the kids will pop it back in, and one will play Elsa and one will play Anna—each taking the singing part better suited to their vocal range, and it's something they hash out every time the CD goes in—and belt out songs like "Love Is An Open Door," "For the First Time in Forever," and, of course, "Do You Want To Build a Snowman?" It certainly helped that my youngest was as young as she was when they sang that one; her version of Anna in that song sounded eerily similar to the childlike Anna in the movie. "Let It Go" was a favorite when we'd all had a rough day and just needed a "power song" to make the day better. No offence to #DemiLovato or her take on #LetItGo, but #IdinaMenzel's version still reigns supreme—it probably didn't hurt that my girls were just coming off a year of singing along with the Wicked soundtrack and had basically fallen in love with Menzel's singing voice.
#Olaf, of course, was a favorite. Who couldn't love the affable, goofy snowman who loved his friends and summer with equal ferocity?
I followed any and all news about #Frozen2, wondering when the new movie would finally begin production and then grace us with its presence. I remember blogging about the online campaign exhorting #Disney to #GiveElsaAGirlfriend in the sequel, and I still am hopeful that something will happen in that regard. I don't feel necessarily that Disney needs every story to be a love story and thought that making Frozen a love story about sisters was a fantastic change from the formula that Disney had stuck with for so long. As we all know by now, sparks certainly ended up flying between Anna and Kristoff, but the more significant story was about the bond the sisters shared. I would love it if Disney did involve some sort of romance for Elsa that featured her being romantically involved with a woman, if only because it would bring Disney plot lines into the 21st century—something I feel the House of Mouse has struggled with in recent years.
Now, Frozen 2 is just days away from hitting the big screen, and I'm excited. Like most parents who took their kids to Frozen when it first hit in 2013, I'm faced with taking a teen and a preteen to what's sure to be another labor of love from Disney, and their excitement about that is considerably muted compared to six years ago. Now, it's not so cool to be stoked to go to the movies with your mom and hang out. However, if I know my girls, the three of us will find the Frozen 2 soundtrack somewhere and fall in love with the music all over again. I suspect I will be edged out of the trio rather promptly, unless they need a Kristoff who sounds somewhat atonal—that's a comment about my own singing abilities rather than that of Jonathan Groff, who has a tremendous set of pipes—but that's OK.
I'm okay with bringing my sometimes-combative girls to movies about the bond sisters share and watching them laugh and sing together afterwards. The Frozen experience is, for me, something my girls and I will share as they continue to grow up, and it's something that I hope they will one day share with their own families, whether they're on key or not when they sing.