Why Did Hollywood Stop Hiring Tall Handsome Actors
Young women don't know what they missed.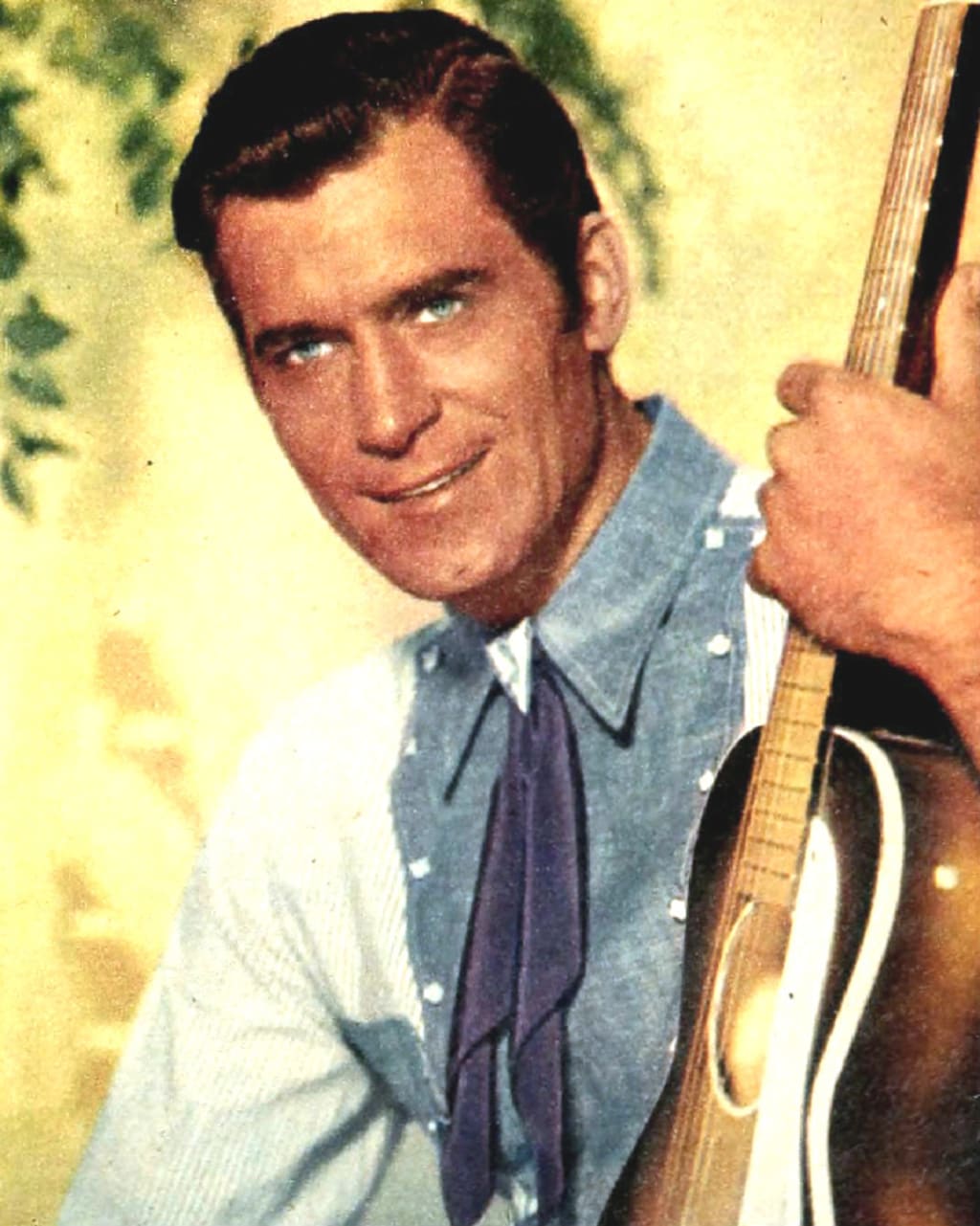 Clint Walker/Wikimedia Commons
When baby-boomers were children, westerns dominated the three TV channels and the big screen. The men that starred in these shows were tall, usually dark, and handsome. They make Brad Pitt and George Clooney look average. This was before the feminist movement when men were men and women were women. The words girly-men and pussified hadn't been coined yet.
These hunks always saved the day by killing the bad guy and rescuing the damsel in distress. Those were the good old days of cinema.
Clint Walker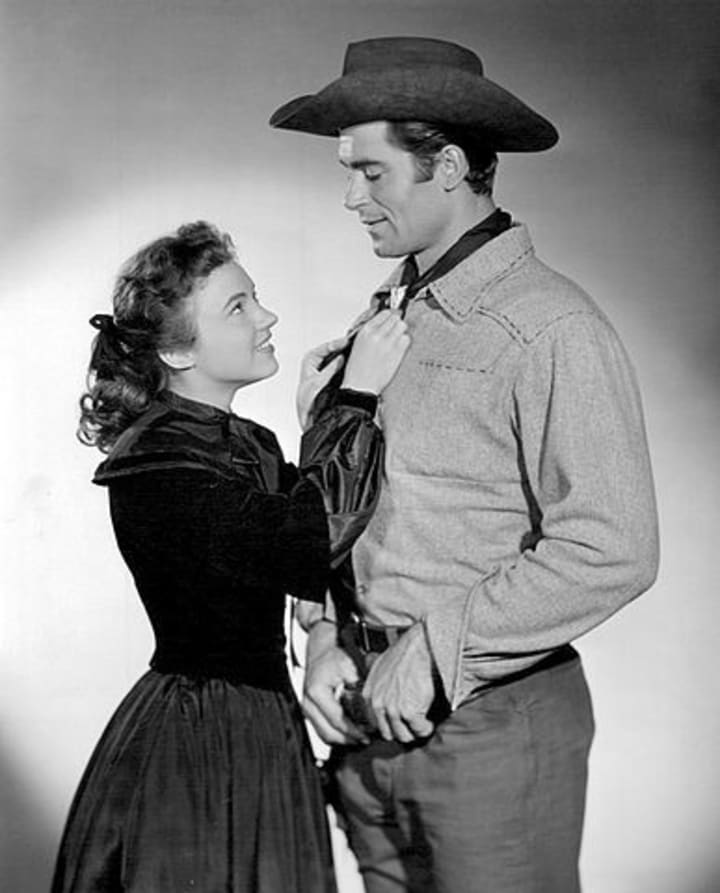 Clint Walker was the hunkiest of the hunks. He and his twin sister were born on May 30, 1927. Standing at 6 feet 6 inches, he had a 48-inch chest and a 32-inch waist. Add to that his handsome face and a beautiful singing and speaking voice; there's no doubt that he won the gene-pool lottery.
Clint is probably best remembered for his starring role of Cheyenne Bodie in the TV series Cheyenne that ran from 1956 to 1963. Clint died on May 21, 2018, nine days before his 91st birthday. People who knew him said he was the nicest guy you'd ever meet. R.I.P. Clint, there'll never be another one like you.
Fess Parker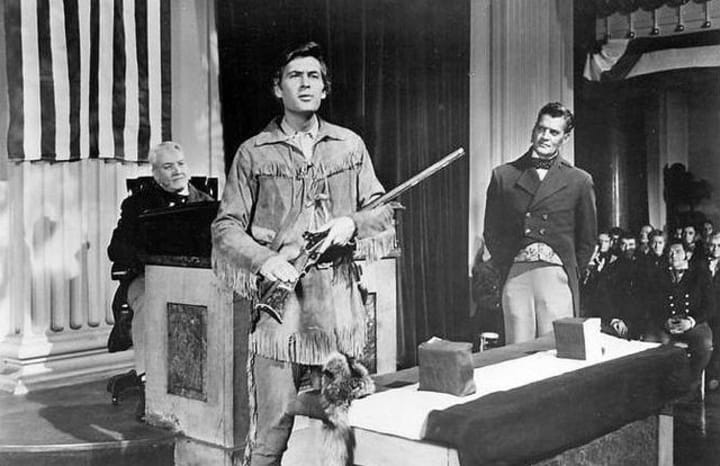 Fess Parker starred in a long list of movies, but the one that stands out in my mind is Old Yeller, the biggest tear-jerker of the 20th century. I refuse ever to watch it again.
He is probably best remembered for his portrayal of Davy Crockett in Disney's three-part TV series, which aired on ABC in 1954. It seemed that every boy of that era wore a coonskin cap and a Davy Crockett t-shirt. Fess became a contract player for Disney and starred in many Disney movies.
Another favorite show among boomers was the TV series, Daniel Boone. Fess played Daniel Boone on NBC from 1964 to 1970.
Like Clint Walker, Fess Parker stood 6-feet 6 inches. They don't make them like that in Hollywood anymore.
Fess Parker died on March 18, 2010, at the age of 85. R.I.P. Fess.
Chuck Connors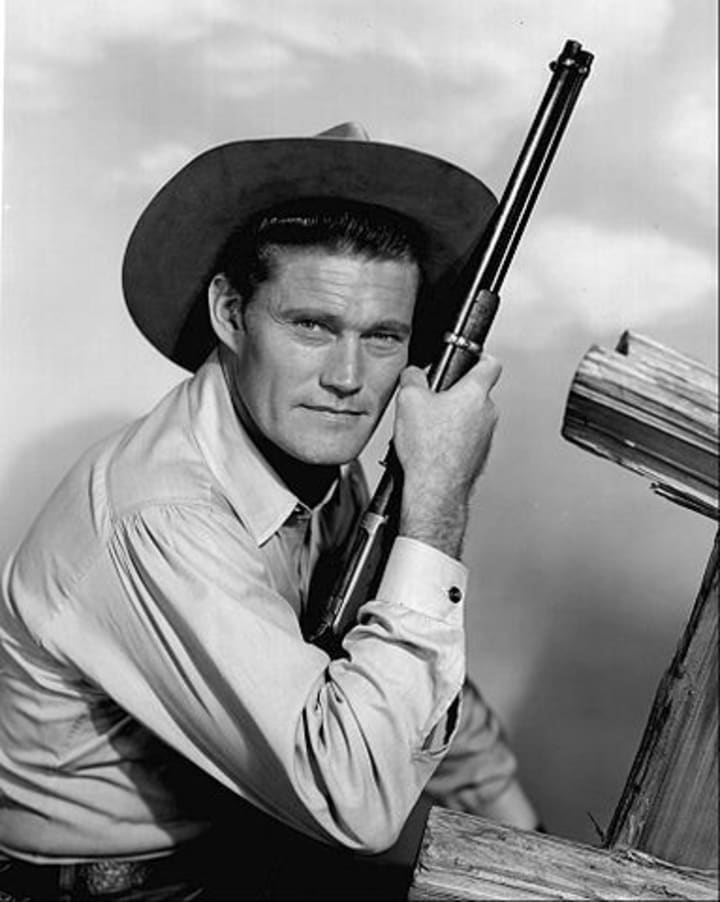 Chuck Connors played Lucas McCain in The Rifleman from 1958 to 1963. Boomer children loved how he could twirl his Winchester Rifle like a baton and shoot the bad guys. His role as Pa to Mark, played by Johnny Crawford, made us wish our dads were that understanding and impeccably moral.
Chuck was another 6-foot 6-inch actor. How did they find these big men? He also starred in Old Yeller. He died November 10, 1992, at the age of 71. His acting career spanned 40 years with many major motion picture roles under his belt. R.I.P. Chuck.
TV and Cinema Viewing in the 1950s
Westerns dominated the TV and silver screen in the 1950s. The actors were beautiful specimens of masculinity. The formula for their characters included honesty, moral flawlessness, courage, and honor. They loved God, their wives, and children. They treated all women with respect and their children with kindness and understanding.
It was family viewing every night. It was all fantasy, and we loved it.
Hollywood Hits Us with Reality
At some point in history, movie and television producers decided the world needed a dose of reality. It was no longer bang! Bang! You're dead. The good guys didn't always win. The characters weren't squeaky-clean good anymore. They weren't as handsome and tall, and they bled in cinematic color. Sex was no longer suggested. It was shoved in our faces leaving no room for imagination.
Maybe that's why everyone is so depressed. We deal with reality all day. Do we really want to be fed more of it after work? Perhaps it was better when they lied to us. Perhaps it was better when they gave us saints and heroes.
The Long List
These are but a few of the actors we loved and watched. I leave you with a long list of virile men who belong to the golden age of cinema. Baby-boomers know them. They were the men of our parent's generation — The Greatest Generation:
James Arness — He beat the other three actors by standing 6-feet 7-inches.
Burt Lancaster
Robert Mitchum
Kirk Douglas
John Wayne
Gregory Peck
Charlton Heston
James Garner
Clint Eastwood
All of these men are gone now. You wouldn´t call any of them pretty boys like Brad Pitt or George Clooney. They were ruggedly handsome. Maybe we don't see men like this because they don't make them like this anymore.
celebrities
About the author
I'm a writer, visual artist, animal lover and free spirit. Minimalism is my motto. I recently sold my car and live with the bare necessities of life. It's the only way to be truly free in this world of chaos.