Why "Dead to Me" is worth your time
Spoiler free review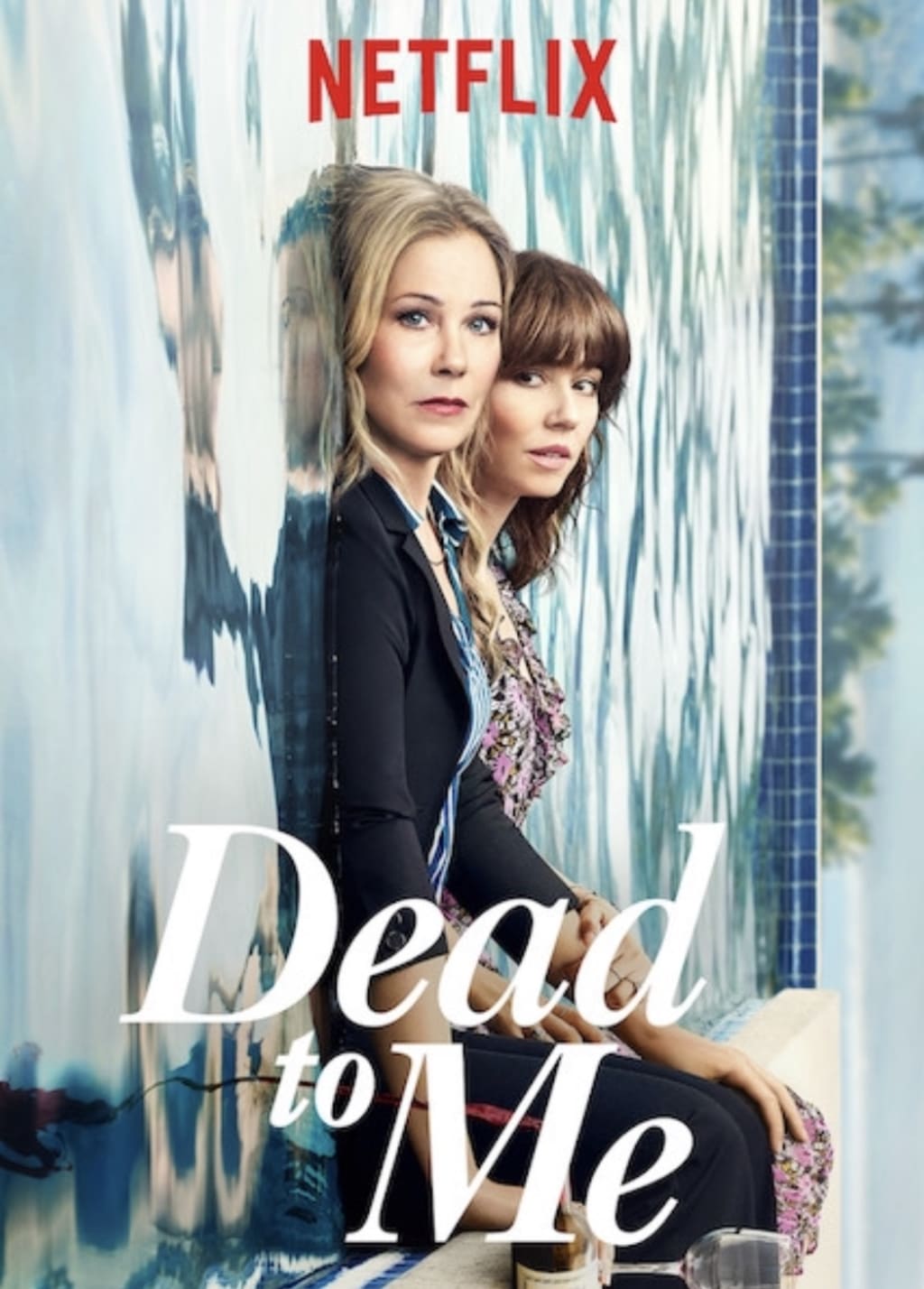 Netflix Promo for Season 1
A show I started because I was bored and I thought, "why the hell not?"
What I got was an incredible show, full of humour, characters that are three dimensional, and excellent twists.
The show centres around Jen, a recent widow, trying to deal with grief in her own way (alcohol and rage) and raising her boys sans their father.
At a grief counselling meeting, Jen meets Judy, who is also grieving. Or so she says. Ooh mystery.
Jen and Judy share whole initials (JH) and a love of wine at all times of the day. No judgement, only vibes. Their friendship sparks a journey of chaos and secrets that they only survive through their reliance on each other.
Judy becomes a surrogate second mother to Jen's boys, and helps them through the tragedy of losing their father, and helps Jen start over after losing her husband. The power of friendship.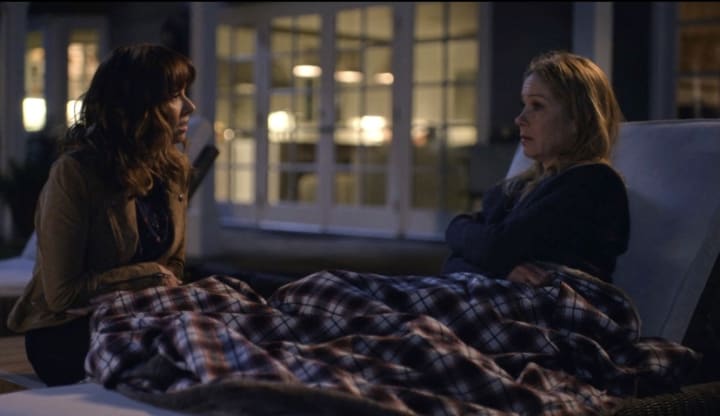 Jen Harding is cold at a first glance, hardened by grief and the "too nice" neighbours in suburban life. She is a real estate agent by trade, bad bitch by character. She has a quick wit and will drop some hard swears like it's hot. Jen is played incredibly well by Christina Applegate.
Judy Hale is compassionate, loving, a bit clingy, and a bit flighty. She is an artist who also teaches arts and crafts at a local nursing home, so you know she's real sweet. She has a wit to match Jen's, and an even darker streak. Judy is brought to us by my favourite Velma, Linda Cardellini.
We also meet Jen's 2 sons, Henry, 10, and Charlie, 15 (or somewhere around that ballpark). Henry sings in a Christian rock choir, and Charlie is a moody teenager, desperate for independence.
And we meet Judy's ex fiance Steve, who gives me dodgy vibes but is played by James Marsden, so I can't stay mad at him for too long. He's just so cute and charming. Those razor sharp cheekbones can slice me any day.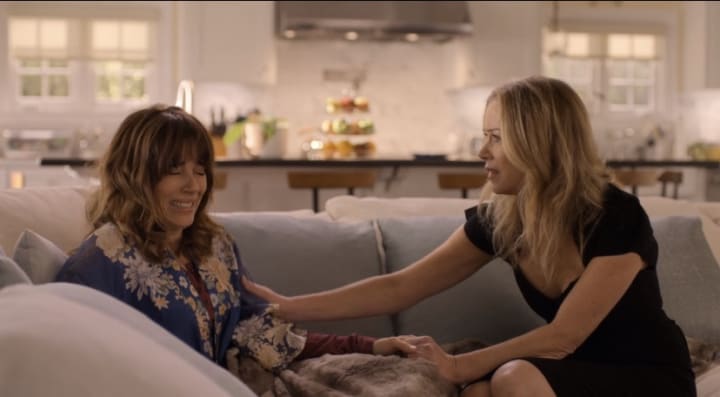 "Dead to Me" displays the struggles of motherhood (a life stage I know nothing about but have compassion for because my mother had to raise me and my siblings - rats. all of us). Not only the struggles of motherhood, but the struggles of not being a mother when you strive to be one, and how that can affect a relationship. It displays a sometimes unhealthy friendship, and the importance of relationships and having someone to rely on. It explores sexuality without making a big deal of it, while also struggling with giving the safe sex talk to teenagers.
I don't want to spoil anything, because I want it to be a surprise upon viewing for you. But I fear I haven't done enough to persuade you that this show is in fact worth your time. So here is a few batshit things that happen in the first two seasons.
There is a car accident
There is another car accident
There are other car related dramas
A stolen car
A car set on fire via arson because we all unstable
Multiple partner deaths and disappearances
A pregnancy scare
Jen knows the person who killed her husband (ooh secrets)
A straight up murder in Jen's backyard
A secret twin (ooh secrets)
A secretly gay husband (ooh secrets)
In summary, it's a great show. I feel connected to every character, and I care about all of them. They all make me cringe from their bad decisions, and laugh at their jokes, but I still root for them to thrive. It's a show with a lot of emotional depth, navigating grief and loss, and starting fresh. It's inspiring and interesting, and funny.
Cannot recommend it enough. 10/10
Get your wine on (responsibly) and have a binge of 20 episodes, and wait for season 3.