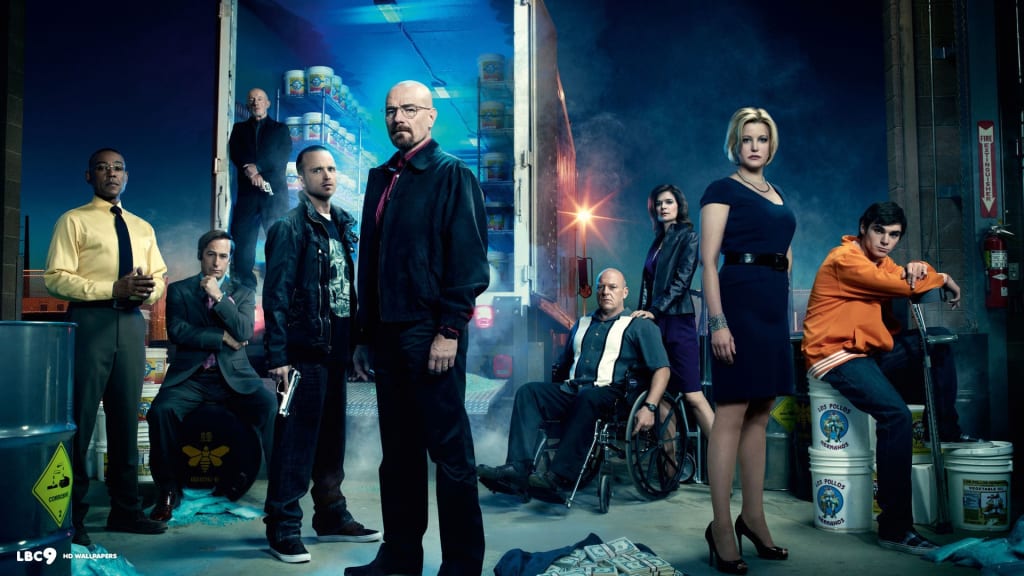 BREAKING BAD FAMILY
Over the course of five years, Vince Gilligan and his friends have constructed a world piece by piece, with attention to detail worthy of a Faberge egg. They created a compelling protagonist, a deeply flawed yet charismatic genius. They built a business at which he had savant-like skills, and depicted the family that often drove him crazy. Then blurred lines between the two. And in that way created a life for Walter White that many of us can relate to.
Breaking Bad is widely regarded as one of the greatest television series of all time. It had moderate viewership in its first three seasons, but the fourth and fifth seasons saw a significant rise in viewership when it was made available on Netflix just before the fourth season premiere. By the time that the series finale aired, it was among the most-watched cable shows on American television. The show received numerous awards, including 16 Primetime Emmy Awards, eight Satellite Awards, two Golden Globe Awards, two Peabody Awards, two Critics' Choice Awards, and four Television Critics Association Awards. Cranston won the Primetime Emmy Award for Outstanding Lead Actor in a Drama Series four times, while Aaron Paul won the Primetime Emmy Award for Outstanding Supporting Actor in a Drama Series three times; Anna Gunn won the Primetime Emmy Award for Outstanding Supporting Actress in a Drama Series twice. In 2013, Breaking Bad entered the Guinness World Records as the most critically acclaimed show of all time.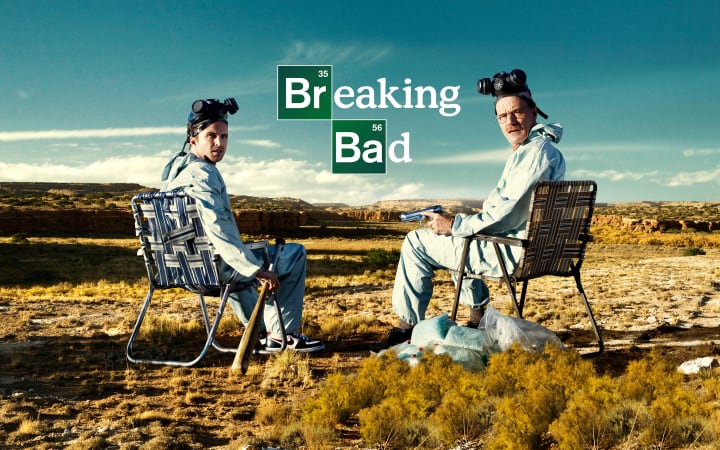 The Wire and Breaking Bad have undergone many comparisons since both shows came to an end. While the two series explore the impact drugs and crime have on their characters and respective locales, they've got another overarching element in common: each program gives the viewer a cinematic exploration of the city their story takes place in. Breaking Bad excels here by elevating the importance of cinematography in episodic drama.
Originally, Breaking Bad was supposed to take place in Riverside, California. If the story remained there, it's quite possible the series wouldn't have become the groundbreaking hit we know it to be. The story ended up being set in New Mexico, allowing Gilligan and crew to take full advantage of the city's desert color palette to bring Walt's desolate, dry existence to life.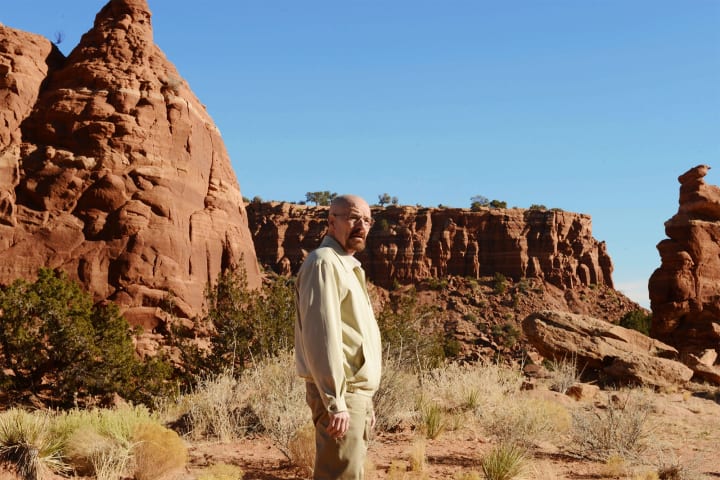 The natural scenery of Albuquerque not only gave the show a unique aesthetic previously not seen by TV audiences, but Gilligan's attention to story detail regularly went beyond the written word, using color cues and tiny tidbits — from the ongoing use of yellow to signify Walt's evolving relationship with the danger around him until he notoriously becomes the danger, to recurring motifs like the pink teddy bear's eye that represents Walt's past catching up with him — to formulate the world and story as the series progressed. With just seven episodes in the first season and 13 in each subsequent one (except the final 16-episode season, which was split in two halves) that's quite the achievement.
Conflict came at Walt and Jesse around every corner on Breaking Bad. From Walt's own family drama to the constant, murderous politics our characters regularly faced with Gus Fring (Giancarlo Esposito) and the Salamanca Family, the series explored a multitude of challenges and struggles for each character on the show. As the program grew, so did its fan base, and once Walt's villainous alter ego Heisenberg was created, Breaking Bad took on a whole new life.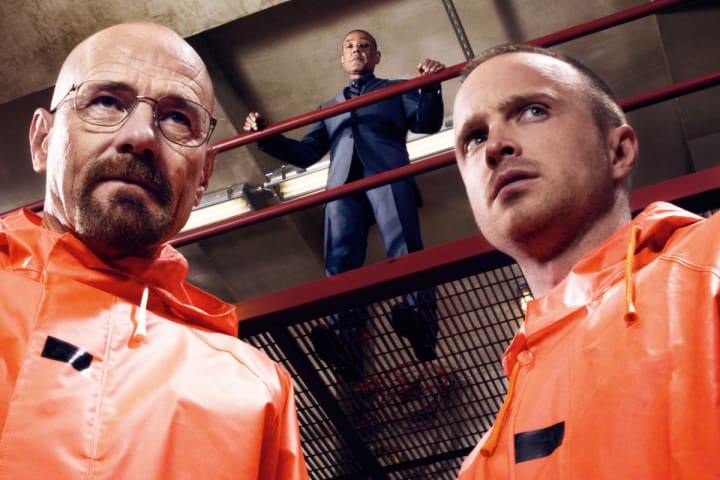 Usually, in a story such as this, the audience is expected to root for a clearly defined hero. But in Breaking Bad, even the best-intentioned person had demons to confront. A morality play of the highest order, AMC's landmark hit worked best when it explored the darkest corners of humanity through the trials and tribulations of its leads like Walt, Jesse, Hank (Dean Norris), Skyler, and Gus. While the show began as a dark comedy, it slowly headed down a spiral of blood, greed, and despair. And it was through that journey, and the introduction of a whole cartel of characters, that Breaking Bad's passionate audience was built.
Part of Breaking Bad's grandeur stems from the medium itself. Watching The Godfather Part I and Part II takes about six and a half hours. You can read The Great Gatsby in roughly the same amount of time.
When it's over, Breaking Bad will span 62 episodes. We'll have spent almost ten times as much time with Walt and Jesse and Skyler as we did with Gatsby and Daisy or Michael Corleone and Tom Hagen. We know Walter White in a way that few great characters have ever been known, coming to that knowledge organically, over time.
As a show about a 50-year-old science teacher with cancer, who turns to a life of cooking meth, Breaking Bad may have been the worst idea ever for a television show. But Vince Gilligan crafted a pilot that grabbed you by the collar and demanded your attention. Over the course of five roller-coaster seasons, the show never really let go. Now as it's on the verge of delivering an ending that's surprising, inevitable, and wholly earned, Breaking Bad seems poised to become something else.
Entire Breaking Bad Series in 3 Minutes
The Best. Show. Ever. And maybe too, one of the most important.
Most importantly, and more than any other show of its time, Breaking Bad proved that you can have your cake and choke on it too. Boasting roller-coaster thrills, catchphrase gold ("Science, bitch!" "I am the one who knocks!") and a crack supporting cast so strong that they could sustain an entire second spinoff show (thank you, Bob Odenkirk, Jonathan Banks and Giancarlo Esposito), Breaking Bad was an absolute blast to watch and a delight to look forward to every week. Yet it bore no illusions about the horrors being perpetrated in its hero's name; it never passed up an opportunity to remind us what he'd done in the name of "family." Its balance between the exquisite and the awful – thrilling us with Walt's misadventures one moment, beating us emotionally bloody with them the next – was unequaled in its time. It remains an achievement worth remembering and re-watching.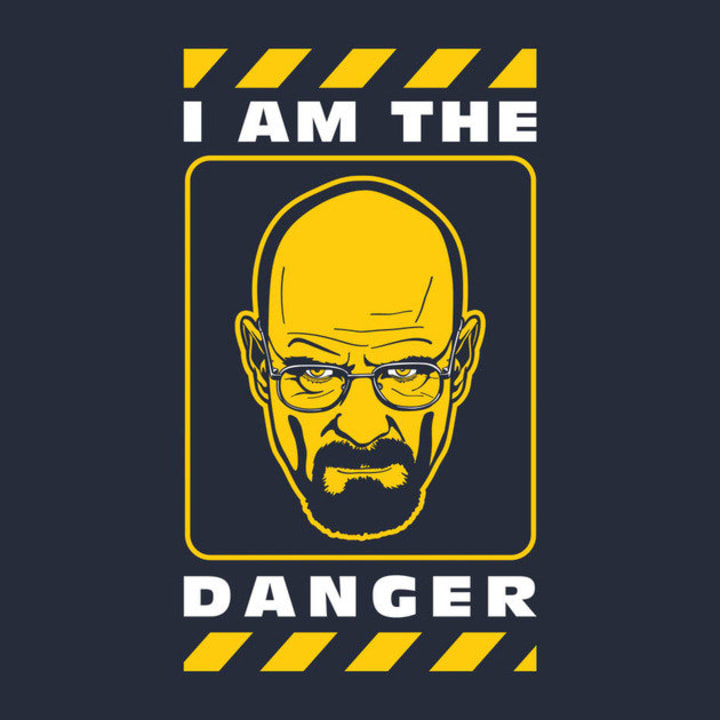 Thank you so much for reading, and until next time, I Am The One Who Knocks.
Reader insights
Be the first to share your insights about this piece.
Add your insights