Why Black Adam's RT Audience Score Is So High and why critics dislike it
Black Adam has the highest gap between critic and audience Rotten Tomatoes scores that the DCEU has ever seen. Find out why and what happens next.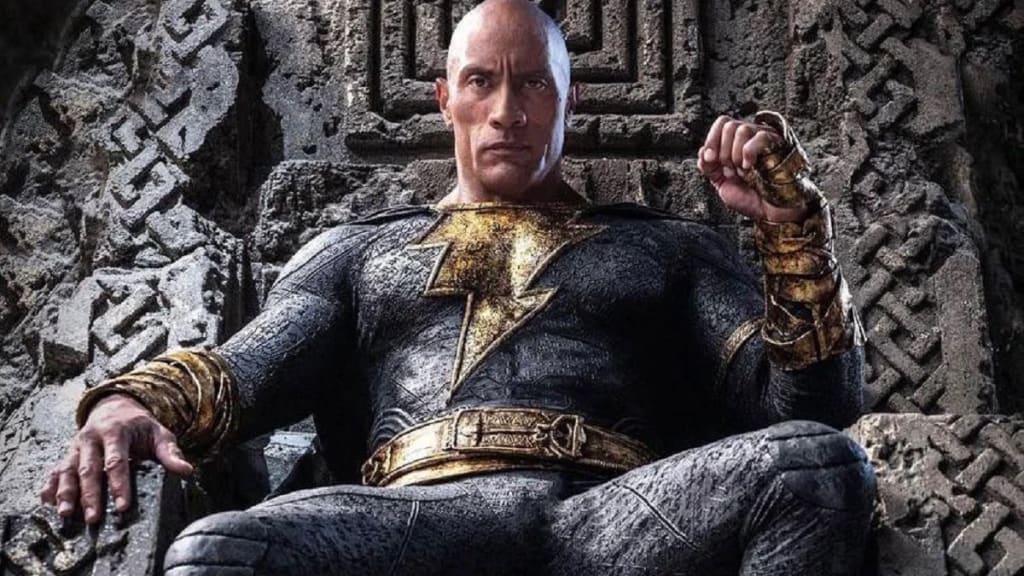 DC's latest film Black Adam has deeply divided critics and audiences on Rotten Tomatoes. Audiences have given Black Adam, starring Dwayne "The Rock" Johnson as the titular anti-hero, the highest audience score for any theatrically released DCEU film. Quite a stunning departure from Black Adam's 39% score from critics, making the movie certified rotten (via Rotten Tomatoes). During the film's opening weekend, Black Adam beat the bad reviews at the box office through the use of fan excitement, which could have a lasting impact on the DCEU.
The contrast between Black Adam's critical and audience reception is unique, particularly among DCEU films. Other films in the series - particularly Zack Snyder's Man of Steel, Batman v Superman: Dawn of Justice, and Zack Snyder's Justice League - have had significant gaps between their Rotten Tomatoes scores. But Black Adam's 51-point difference in scores dwarfs each of those films. Both critics and audiences have shifted their attitudes about superhero films in the past several years. Marvel Cinematic Universe has saturated the market with more frequent releases and shifted the norms around superhero films, moving the genre away from pure spectacle and towards character-focused stories. However, Black Adam's decision to opt for Dwayne Johnson's brand of over-the-top action set pieces instead has paid off with initial audiences. And as a result, Black Adam's Rotten Tomatoes score is heavily divided.
Why Audiences & Critics Are So Divided On Black Adam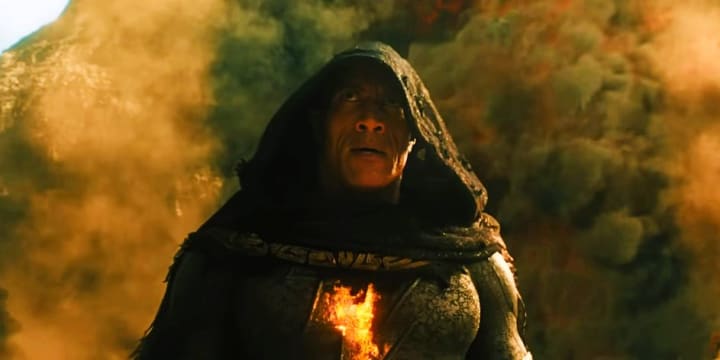 Audiences on Rotten Tomatoes have been particularly impressed by Black Adam's action sequences. The Rock has built a lucrative acting career based on the high-intensity action of each of his films, including the Fast & Furious franchise, Jumanji: Welcome to the Jungle, Skyscraper, and numerous others. In an acting career that now spans more than two decades, Dwayne Johnson has set an audience expectation for the type of films he stars in. Heavy on the action and humor, with only the absolute bare minimum dramatic acting required to move the story along to the next action set piece. The formula has worked well financially and drawn huge viewership.
Despite being widely panned by critics and receiving only mediocre audience reception on Rotten Tomatoes, Dwayne Johnson's 2021 film Red Notice became Netflix's most-watched movie of all time. While critics judge films on certain criteria that are meant to be relatively consistent across each film they review, general audiences build their biases into their scores. In the case of Black Adam, audience pre-disposition for a superhero film starring Dwayne Johnson emphasizing action and spectacle over the more subdued character drama of recent Marvel projects led to a giant gap in critics and audience scores.
What Black Adam's RT Audience Score Means For The DCEU's Future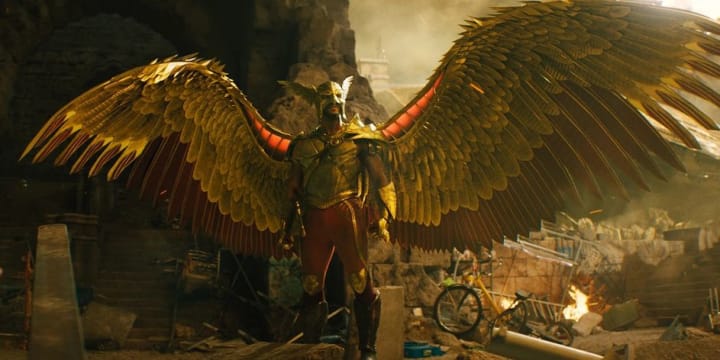 The positive fan reception and early financial success of Black Adam will inspire changes to the future of the DCEU. For one thing, Black Adam's post-credit scene hints at a Black Adam vs. Superman fight that shows DC is prepared to double down on the anti-hero vs. hero dynamic and shift away from more traditional villains. Additionally, Dwayne Johnson's active involvement in marketing the film almost full-time could see the DCEU shift to a marketing strategy that emphasizes the real-life star power of its leads rather than the household names of the iconic characters they portray.
It's hard to say exactly how much of the disparity between Black Adam's critic and audience scores on Rotten Tomatoes is attributable directly to Dwayne Johnson's singular gravity as a movie star and how much is attributable to the film's own merits. However, it cannot be denied that Black Adam's success, in spite of its failures with critics, will have a huge impact on the DCEU franchise. DC now has a new blueprint to follow, for better or worse depending on whether you ask audiences or critics.
About the Creator
Blogger focused on film, media, fandom, music, science, technology, and all things geeky. Also a UX Designer/Internet Moderator/Content Creator/Book Author
Reader insights
Be the first to share your insights about this piece.
Add your insights