Why Are You Ranking: Worst Domestic Dispute Scenes in Martin Scorsese Films Listed from a Shouting Match to a Punch to the Gut
Even if you haven't seen a Martin Scorsese film (who are you?) you might know that the man is all about the domestic tension. Whether it's screaming or hitting, Scorsese makes a case for showcasing just what married life can devolve into on screen.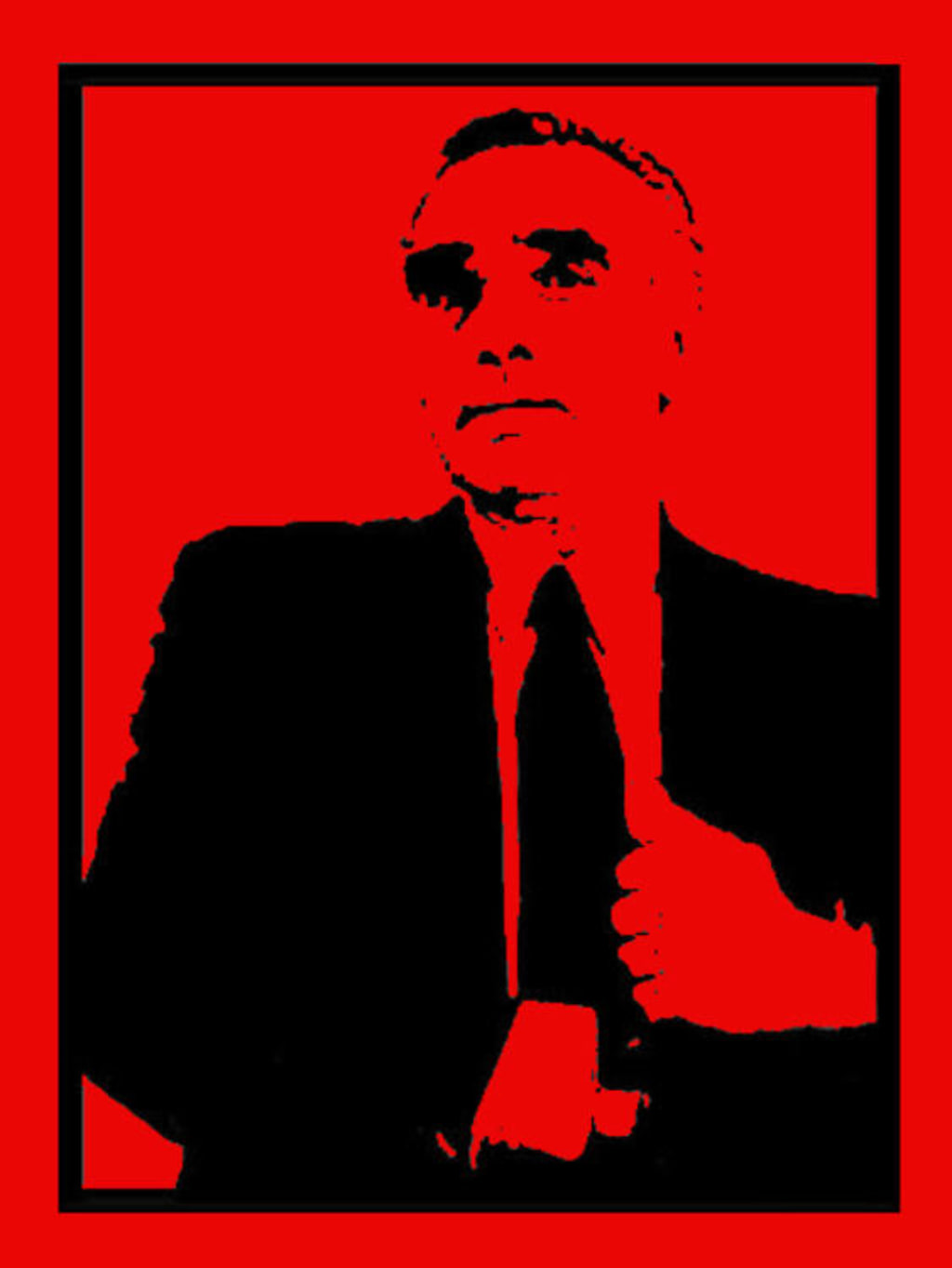 Mr. Scorsese is ready to shoot.
The films of Martin Scorsese excite, provoke, and conjure up deep intellectuality, and meditations on the aestheticization of the initiation of acts of brute force. What separates this cinematic master's art from his peers is that he gives reason for all of the bloodshed, the punches, the kicks, the shootings. Honor, respect, and justice lie at the crux of all of his filmic offerings. But what is most curious about his pictures are the scenes of domestic disputes that populate the screen. Much has been discussed about the mob hits, the deals gone sour, and the ever mounting body counts that cap off a Scorsese Picture. From his inception, Scorsese has always had a thing for ultraviolence. From his student film, The Big Shave (1967), gore and violence have been staples in Mr. Scorsese's palette. The editing by Thelma Schoonmaker make the scenes of viciousness digestible and artful. Without the cinematography of shooters like Michael Chapman and Michael Ballhaus and Rodrigo Prieto (among others), the domestic violence scenes would not crackle with as much intensity, fire, and excellent delivery. Scorsese ensures the viewer that these scenes of mostly men verbally abusing or even striking women anticipated what the #MeToo Movement is challenging as of this writing. His movies (though not all of them) feature some of the most brutal acts ever to be committed to celluloid or digital picture. So grab your bags of cocaine and pink suits from the cleaners and enjoy, Why Are You Ranking: Worst domestic dispute scenes in Martin Scorsese films from a shouting match to a punch to the gut.
Things aren't always what they seem...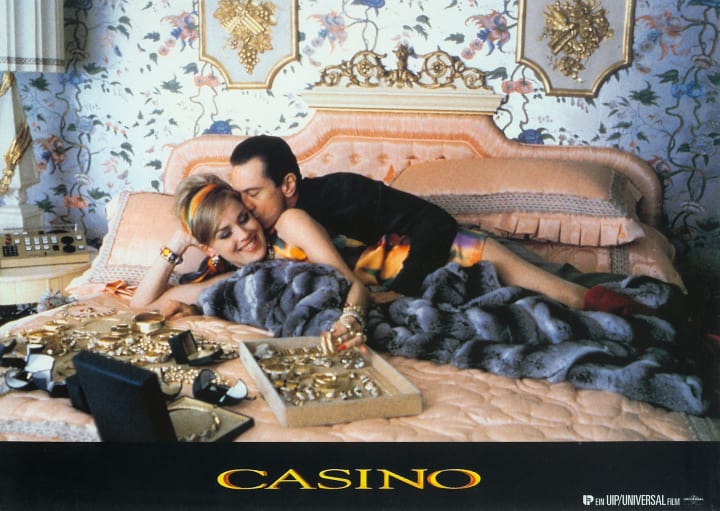 3. 'Casino' (1995)
Based on actual events, this film shows that the grittiness behind the glitz and glamour of Las Vegas is real. Ginger McKenna (Sharon Stone) presents herself to be a drunk and overall thorn in Sam "Ace" Rothstein's (Robert De Niro) side over time. What starts out as a witty exchange of words and an eventual wedding, the two soon find faults in each other. Sam can't stand Ginger's tendency to continue to associate with her former pimp Lester Diamond (James Woods). Ginger abhors wifehood. After a failed marriage, toxic with both intoxicants and low-grade wordplay, Sam finally confronts Ginger at a restaurant. He, in a torrent of expletives, threatens to take her life. But he never lays a hand on her. Rank: Shouting match.
The Fighting Outside of the Ring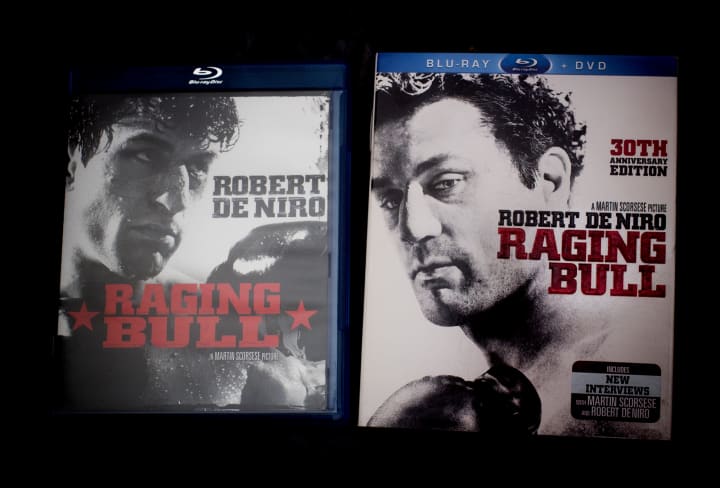 2. 'Raging Bull' (1980)
Drawn from the real life story of Giacobbe "Jake" Lamotta, this is hard to take if you wish to not see women punished. From unsubstantiated claims about his wife Vicki Lamotta (based on Lamotta's actual wife Vikki) Jake takes his paranoia and frustration at being an overweight down-on-his-luck boxer out on Vicki. He uses vulgar language. He slaps her. He even performs a terrifying scene where he, in a literal sense, barges down the bathroom door. For this display of animus and agitation, Scorsese makes things physical with just a few strokes of his cinematic pen. Rank: Slap in the face
Is the bite bigger than the wolf's bark?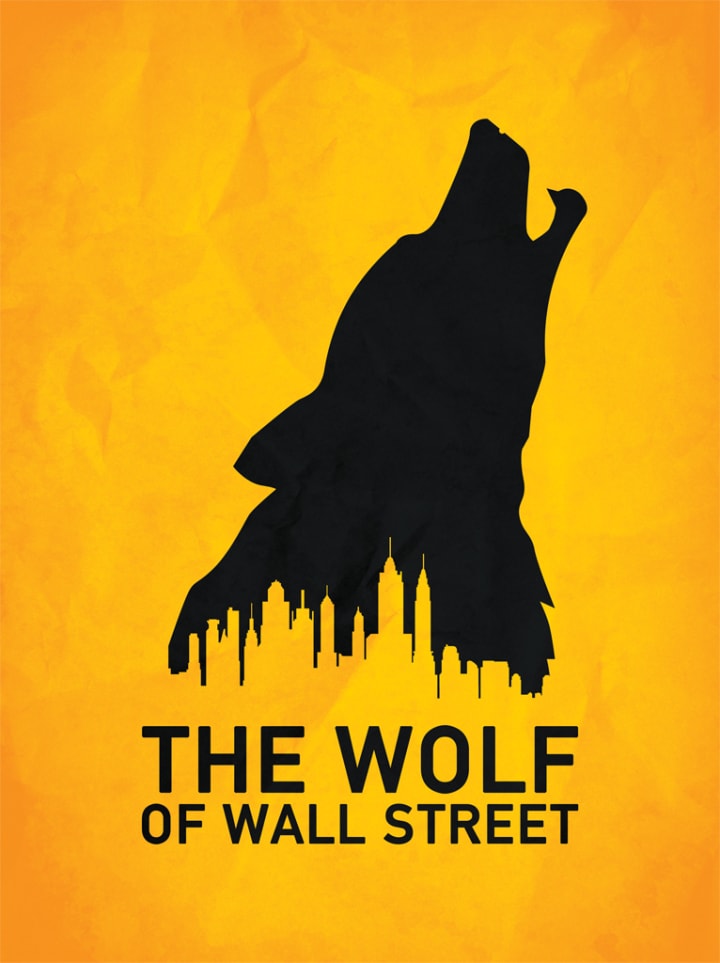 1. 'The Wolf of Wall Street' (2013)
Of all the biopics that Scorsese has concocted, this little ditty about a coked-out, Quaaluded-up, cliché of a Wall Street executive registers on the ultimate scale of verbal and physical abuse. Not only does Jordan Belfort (Leonardo DiCaprio) slap his wife Naomi Lapaglia (Margot Robbie) in the face, he strikes her in the belly as well. The shouting match that precipitated this corporeal attack consists of infidelity, unwarranted acts that upset their child, and the fact that Jordan is a coked-out, Quaaluded-up cliché of a Wall Street executive. Though nobody gets "whacked" in this film, there is a glut of salty language and ugly acts, like in the scene where Jordan lets loose and pounces viciously on the mother of his children. Rank: Punch to the gut.
About the Creator
Cash App: $SkylerSaunders1
PayPal: paypal.me/SkylerSaunders
Join Skyler's 50 Club by contributing $50 a month to the page. Thank you!
Reader insights
Be the first to share your insights about this piece.
Add your insights