Why Are You Ranking: Best Stand-Up Comedians of the past Eleven Years Listed from Chuckle to Guffaw
These men who've built up careers on comedy have become gods of the funny stuff.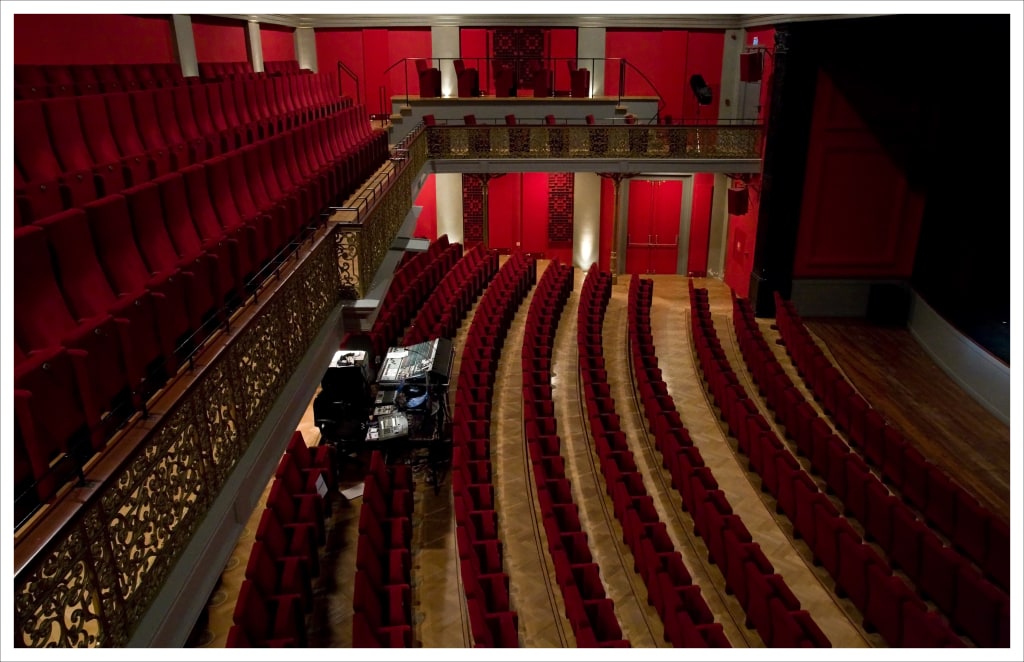 Concert Hall!
Throughout history, man has needed to see an evil man slip on a banana peel. Thusly, the stand-up comic was created by the Greeks. It was given another name, but that's not the point. What humor does is take aim at the issues, negativity, irony, or joyousness, and playfulness of life and condense it into bits that produce laughter in the individual. The legends that have come and gone from Lenny Bruce, Richard Pryor, and George Carlin all have made indelible marks on their journeys to the funny. But over time, a new crop of laugh factories have been produced. All of the stand-up comics that have gathered up the courage to stand in front of tens of people to tens of thousands of people and before home audiences of millions deserve their reverence, even when they're irreverent. As the late great comic star Rodney Dangerfield would have told you, it's tough to get any respect. With multi-million-dollar roles and an ever-increasing base generated from the internet, comedians have carved out new lanes to express their snigger-worthy material. From props, one-liners, intense, personal stories, to bits about observing human nature, comics provide an outlet for us to see ourselves and lighten up a little. So grab your ticket to the Purple Onion and call in your phone jacks for Why Are You Ranking: Best Stand-Up Comedians of the past Eleven Years Listed from Chuckle to Guffaw.
No, this is not him. The free picture of the comic just sucks.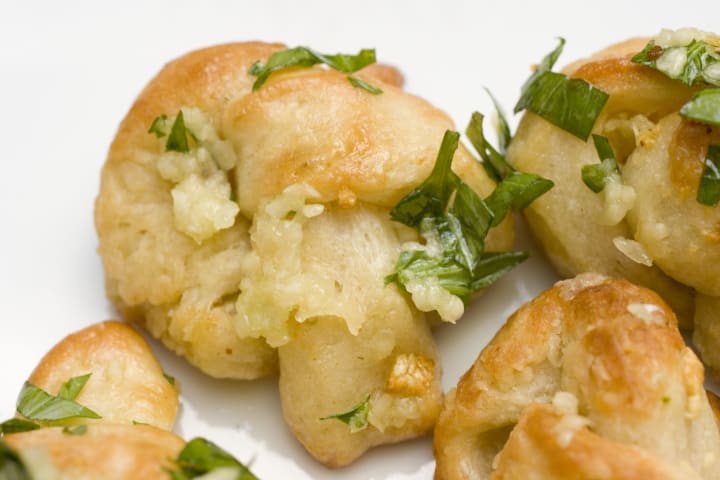 3. Sebastian Maniscalco
As an Italian firestorm from right outside Chicago, Illinois, Maniscalco is one of the most talented acts to come out in recent years. His material, centered around his Italian upbringing, present-day annoyances, and his family all resonate. His quick wit, expressive body movements, and tightly-structured style all combine to create a comic of great power and skill. His bit about the Jewish people being like Italians is classic because he relates the story not in a bombastic way, but with nuance. He allows for all people to understand that two cultures can meet and still have a good time...just as long as the next Passover has more garlic knots than matzo balls.
Rank: Chuckle
The Mouth That Started Both Trouble and Brilliance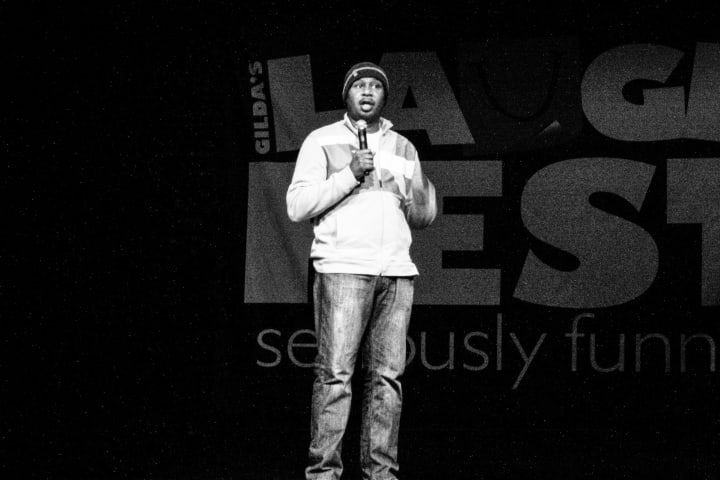 2. Roy Wood Jr.
This man's phone jacks are things of legend. He recorded over one hundred of these pieces and they all heighten up the hilarity. By calling mainly African Americans about money issues that don't exactly match up, Mr. Wood Jr. pranks the caller into thinking that they owed some exorbitant amount of money. In other scenarios, he involves drug usage or sexual situations for members of the clergy and parents of the person involved, respectively. He even talks reckless on the mic about the facial features or attitude of someone's betrothed. In his stand up routines, he sends up epics like Titanic (1997) and explains why Jack is a superhero. Roy Wood Jr. has become a fixture on The Daily Show and definitely elevated the game for comedians the world over and continues to be a qualified funny man.
Rank: Giggle
Zach, err Galfakisovich?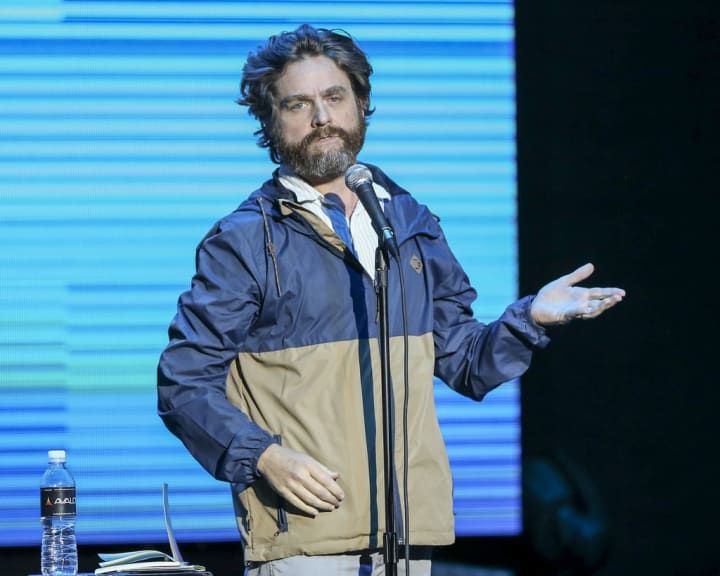 Zach Galifianakis
The man sometimes known as "Zatch Galafanasky" hit his stride in a stand-up comedy hour that stands as one of the most bravura performances of all time, Zach Galifianakis Live at the Purple Onion. From beginning to end, the special is filled with one-liners, physical humor, experimentation, crowd participation, and even a boy's choir. Not to mention, Galifianakis remains a star on screens large and small. His show, Baskets is a wonderfully weird piece of television seriocomedy that positions him as a clown (go figure) who just can't seem to get it right. With nods to his stand-up work, the show is a tour-de-force of humor and witty barbs. The fact that he plays two roles as his Chip and his twin brother Dale in this series ought to serve as evidence that he is dedicated to his craft. Though he may be best known for his roles in the Hangover trilogy (2009-2013), Galifianakis has proven that he is worthy of the limelight with his offbeat, cerebral, and downright jovial work. His Between Two Ferns talk show for Funny or Die further shows his comedic chops of awkwardness, expert timing, and flat-out riotous material.
Rank: Guffaw
About the Creator
Cash App: $SkylerSaunders1
PayPal: paypal.me/SkylerSaunders
Join Skyler's 50 Club by contributing $50 a month to the page. Thank you!
Reader insights
Be the first to share your insights about this piece.
Add your insights