Why a Little-known 2004 Medical Drama Is My Go-to Recommendation For 'Game of Thrones' Fans
It doesn't sound like a natural follow-up, but I really think Jed Mercurio's hidden gem 'Bodies' might fill that gap left in your life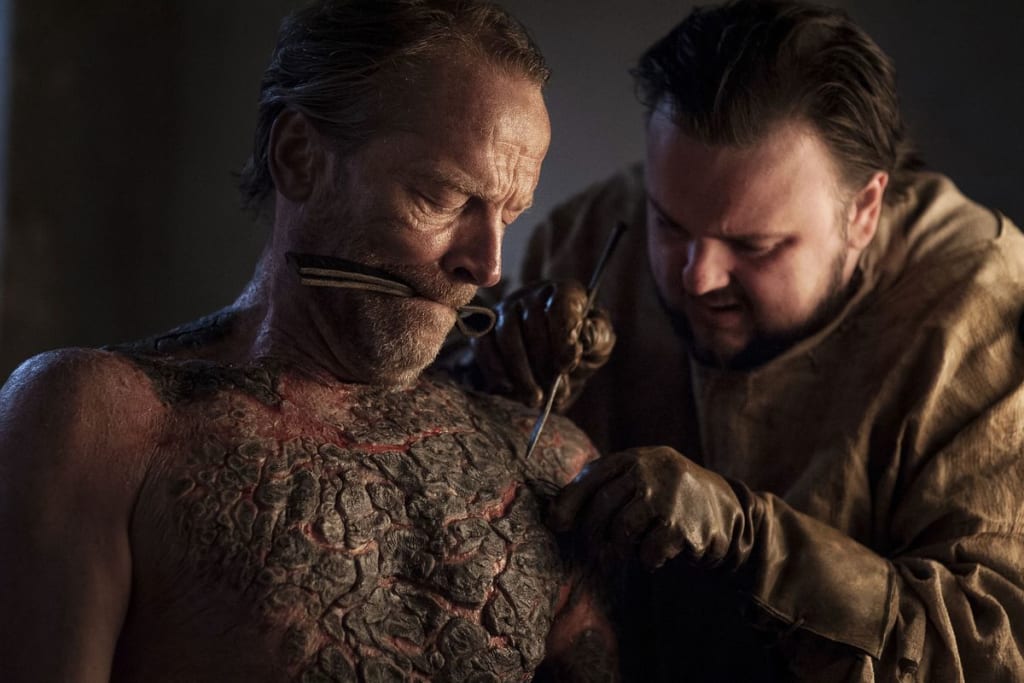 Disclaimer: Spoilers for 'Bodies' do not appear. Some (clearly labelled) spoilers for 'Game of Thrones' do appear, but then if you're reading this (or are alive) you've probably seen it already . . .
When people say to me that they enjoyed 'Game of Thrones' and can I recommend something similar, my immediate instinct is to say 'Bodies.' That's right; not 'Vikings,' 'The Lord of the Rings' or 'The Witcher.' A 2004 BBC medical drama series that nobody has ever heard of, yet was listed by 'The Guardian' newspaper as the 20th best TV series of all time. Now, most people I tell this to probably haven't gone on to watch it afterwards, for the obvious reason that the shows aren't remotely similar. Not to mention that the premise of 'Bodies' (a young surgeon gets a new job and begins to suspect his boss is less than competent), doesn't exactly sound like edge-of-your-seat material. But, once again, the miracle of Vocal has given me a platform to convince anyone reading otherwise. If you're already convinced, then great. Enjoy watching it. In the likely event that you're not, then please do read on.
First, let's talk about 'Game of Thrones.' It was undoubtedly one of the best and most important shows of the century. Everyone was so invested in it for so long and you can forgive people for being a little disappointed by the ending. But when something is that huge, they were never going to be able to please everyone. I, personally, didn't really enjoy the ending, but I also thought the mass disappointment in it was something of a metaphor for what made the show so enduring in the first place. And that was its sheer ability to just hit you with the unexpected. The (SPOILERS) way Jaime Lannister effortlessly decides to push Bran out of the window at the close of the first episode really gets you hooked, and of course the first season had to deliver the biggest shock of all when the main character, Ned Stark, loses his head. Looking back in retrospect, Ned had nothing going for him. Not only does being a character in 'Game of Thrones' mean you could go at any moment, so does being portrayed by Sean Bean. But that's a different argument.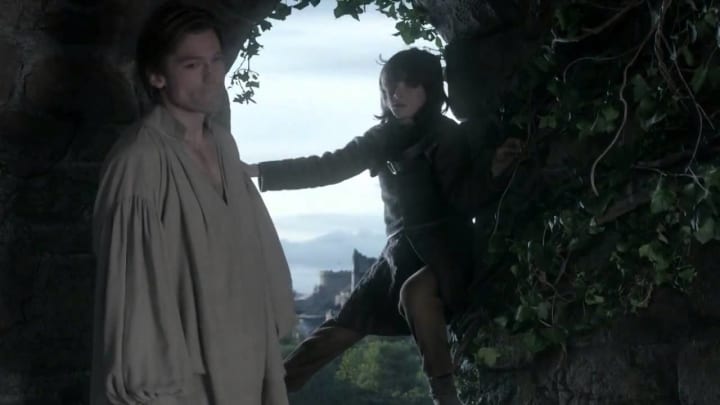 These big plot twists, the rest of which any fan remembers well, are just the highlights. The real intrigue of 'Game of Thrones' as a series is in the characters. What really got people into it, I think, is not the special effects or the fantasy setting, but the moral blurriness and depth of each and every character. You begin thinking you know who the good guys are and who the bad guys are, but this formulaic approach quickly falls to bits. We saw, I think, ourselves in these characters. Nothing was off limits for anyone and that is why we couldn't stop watching.
It would be wrong, of course, to ignore the generous scattering of extremely graphic sex and violence throughout the show, and I know reviewers, especially in recent times with the advent of the #Metoo movement, made some genuinely important points about the depiction of the male gaze and effectively sexual torture porn to arguably attract more viewers. There is definitely evidence of this, such as changing Dany's wedding night to a rape scene, but, on the whole, this aspect of the show only adds to the darker, more realistic side of 'Game of Thrones.' It leaves nothing to the imagination and doesn't hold back. It's history stripped bare, if you'll pardon the metaphor, through the lens of fantasy. Telly had never offered something so revolutionary, or so I thought.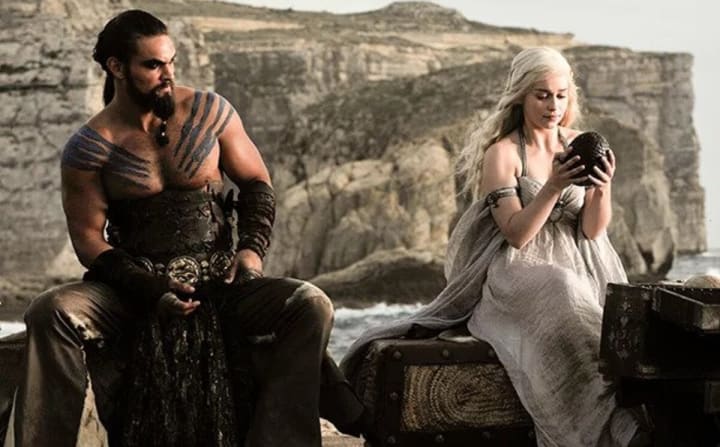 And, speaking of bodies, I must now of course explain why the TV show that is so named is all of these things and more. Now, the writer, Jed Mercurio, is much more famous for his crime dramas 'Line of Duty' and 'Bodyguard' (starring Robb Stark actor Richard Madden) which I believe since showing up on Netflix have garnered quite a following on both sides of the Atlantic, and 'Line of Duty' is now in its final season. They too are riveting telly, but a little bit far-fetched, where as 'Bodies' is, I am told by those in the know, very realistic. And quite shocking. And, despite similar themes of cover-ups and negligence, there's a reason I'm recommending this to 'Game of Thrones' fans rather than just fans of these other Mercurio shows.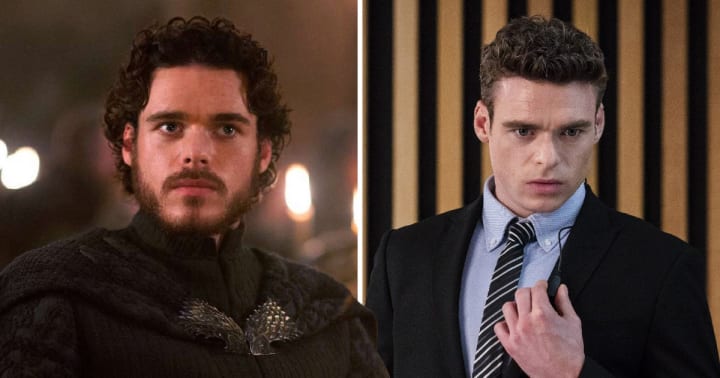 A former doctor himself, Mercurio delves into the gritty world of hospital politics and pulls no punches. The surgeons we meet openly make major cock-ups and cover them up, openly talk demeaningly about patients as they operate, and most eye-openingly of all, and the driving force of the plot, are consistently protected by hospital management, because their research money is good for the hospital's image, and the salaries of those at the top. But, very much like 'Game of Thrones,' the idea of a hero story in this hospital is quickly dispensed with. The protagonist, registrar surgeon Rob Lake, with his questioning of his new boss Roger Hurley's competence, sets the scene and it would appear we do in fact have a good and evil story on our hands. But as we follow the story we learn a great deal more about each character, and all moral boundaries are broken, all emotions and motivations let loose. And, being set in an obstetrics and gynaecology ward, where babies are being born in difficult circumstances and people, particularly women, are facing life-changing, and sometimes life-threatening decisions and placing their fate in the hands of the characters we come to know, where 'Game of Thrones' is history stripped bare, 'Bodies' strips bare a part of modern life that we all come in to contact with in one way or another.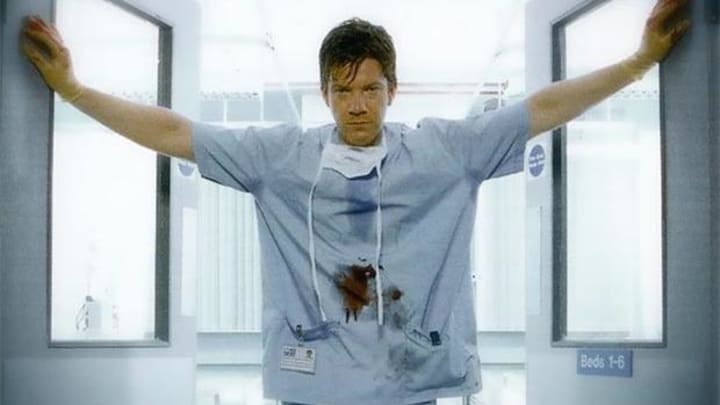 And, like 'Game of Thrones,' it too is not for the squirmish. Nothing is left to the imagination. Not only in sex scenes but in the surgery scenes, too. Something that sets it far apart from any other medical drama. I wouldn't recommend watching it while you're eating. Or with your parents. But again, this is just part of what makes it what it is. And there are of course major twists and turns in the plot in the same vein as 'Thrones.' Though please don't be disappointed in me when one of the gynaecologists doesn't deliver three baby dragons to an unsuspecting young woman in the finale of the first season.
That's not to mention some of the finest televison performances I've ever seen, as well. Standout to me was Keith Allen as Tony Whitman (below), a morally ambiguous surgeon that actually reminded me in a bit of Tyrion Lannister in his cynical outlook. Very different character, though, you will realise. And IMDB enthusiasts will quickly note that Allen is the father of Theon Greyjoy actor Alfie Allen; that being an equally standout performance as a morally ambiguous character. The apple didn't fall far, seemingly.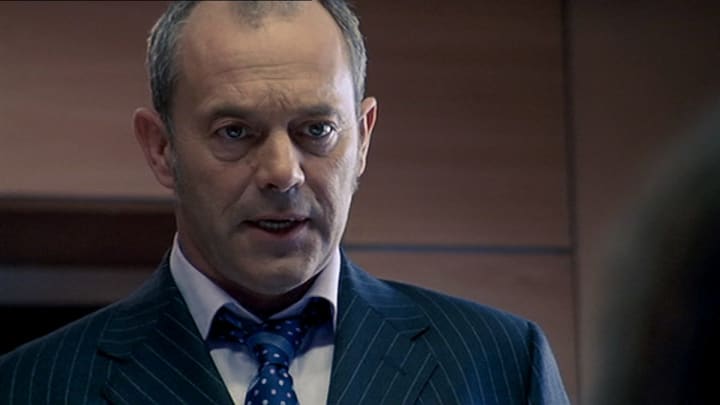 And there is a dark, Tyrion Lannister-esque humour throughout the show, despite dealing with such dark topics as death and medical negligence. Mercurio appears to have that sharp wit and cynicism at the ready, and it shines through much more in this than any of his other dramas. I know, too, that there are dozens of medical dramas in the world, but this is very much a one of a kind. It's a far cry from the ups and downs depiction of hospital life in something like 'Grey's Anatomy,' and, unlike that show, and so many others (including 'Game of Thrones'), at just two seasons and seventeen episodes, it doesn't go on forever. It doesn't have time to turn disappointing or come down from its peak. You might say that Mercurio was following in the footsteps of writers such as John Cleese ('Fawlty Towers') or Ricky Gervais ('The Office') and quit while he was ahead, but I don't think this is the case. I think there doesn't need to be any more because in two seasons, 'Bodies' says everything that it needs to say.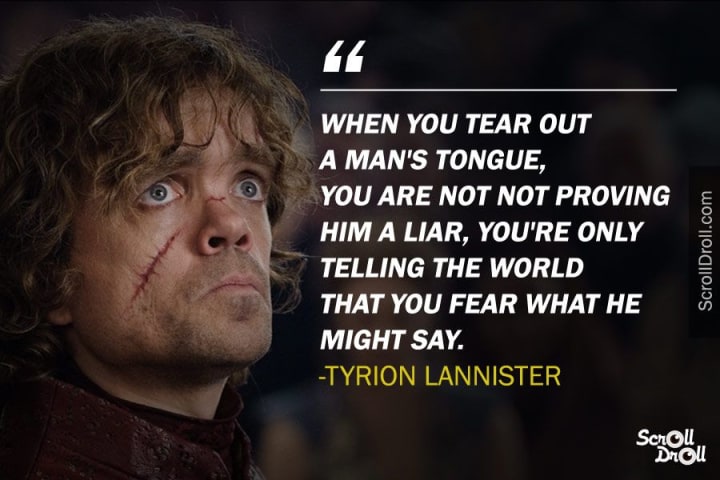 One group of people who may not be as shocked as I was in what the show depicted may, of course, be people who work in the healthcare sector. A brief conversation with my mother, who is a nurse, confirmed that a lot of it was probably accurate. There has to be some level of poetic license, of course, in order for there to be a gripping storyline, but it's the characterisations that make it so enticing. Maybe I was just really naive to think, as well, that doctors never made mistakes. But the various power plays and manipulations that give 'Game of Thrones' its title, are very evident too in this, and their depiction in a more closer-to-home setting might make it all the more clear how evident they are in our own lives. And, even if you're aware of these goings on, seeing it depicted so brilliantly is surely going to be even more interesting to watch. And there are flaws and issues in society and humanity on the whole that are explored in this show through the setting of a hospital. No different, in many ways, to exploring the same themes using a fantasy setting with historical influence. It just hits, as I say, so much closer to home. And that, in so many words, is why I recommend 'Bodies' to 'Game of Thrones' fans. Of course, there is so much more to invest in with the latter show, and I suppose you could consider it to be far superior in that all these themes are turned up to eleven and there is a liberal offering of dragons and epic battles to boot, but watching this made me realise what it was about 'Thrones' that really hooked myself and everyone, and I possibly might have to conclude that the lack of dragons and zombies actually makes it more gripping. On the whole, come on, the best thing about 'Thrones' was always the game.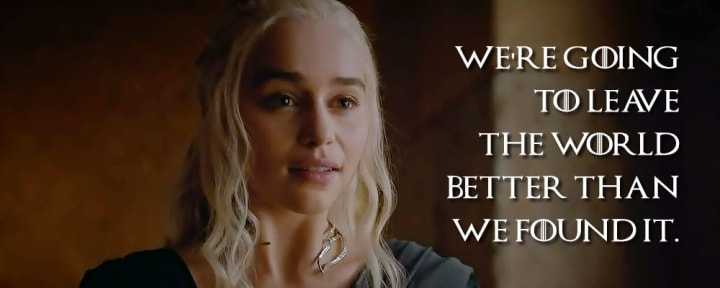 Finally, in terms of availability, I do believe you can find it on the BBC websites in the UK and the US. Elsewhere I'm not sure but imagine it isn't hard to find. So, please, give it a go; you can binge it in a couple of days easily. And, when many of us are in some form of lockdown still, there's absolutely no shame in it either.