Where Did 'RuPaul's Drag Race All Stars' Go Wrong?
So what is the truth?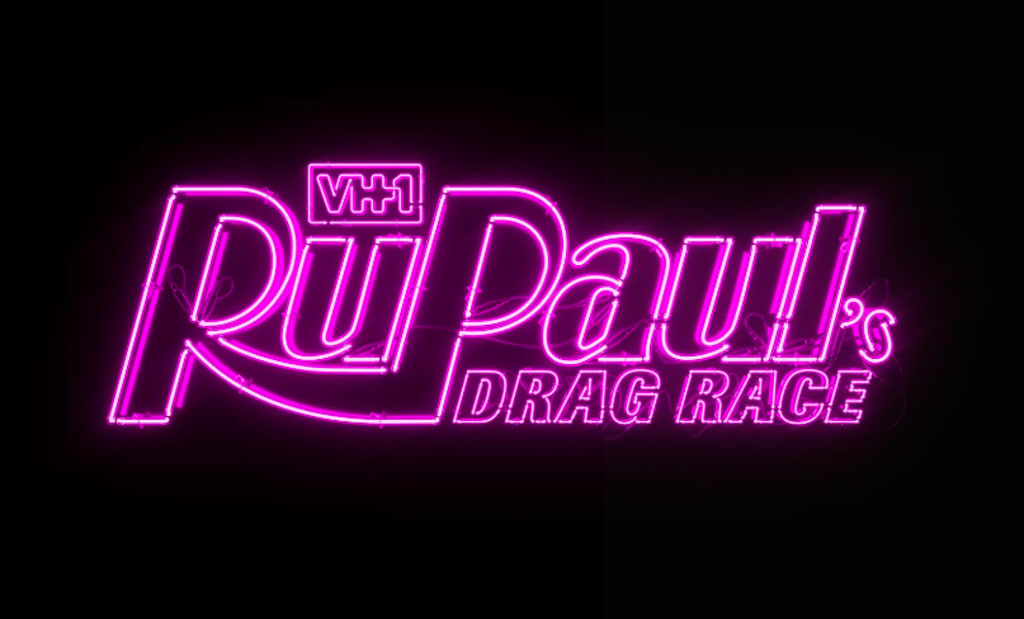 Promotional Image from 'RuPaul's Drag Race' Season 10
Let me take you back to 2012, the London Olympics happened, Carly Rae Jepsen just released Call Me Maybe" and the first episode of RuPaul's Drag Race All Stars premiered. After four seasons of the main show, a spin-off was born and fans were shook.
People had no clue of the bafoonery that would come of the All Stars one team format. Many felt it was unfair, as it did not let the queens shine on their own. For all the bad this format caused, it also led to a lot of good, with the birth of fan favourite teams like Team Yarlexis (Yara Sofia and Alexis Mateo) and Team Latrila (Latrice Royale and Manila Luzon, who were brought back for All Stars 4).
The ratings weren't exceptional and people were mad about the team format, so we didn't see All Stars 2 until four years later. This is where the show became a breakouthit overnight.
It was an undeniablyfierce cast full of fan favourites and the level of hype for the season was unreal. It had been such a long time since the last All Stars season, and nobody was expecting the gag of the queens eliminating each other. There were so many new factors which came into play with this new format and every episode had such a great reaction, it dominated the ratings and was a huge hit with fans.
Then things started to go downhill with the premiere of All Stars 3 at the beginning of 2018. The cast was not nearly as sickening as the previous seasons, and the audience already knew that the girls would be eliminating each other. Ratings were still respectable, but fans were upset as there were clear injustices and production influences in the show. Thorgy's elimination, Aja unfairly being in the bottom and Shangela not being in the Top two made fans very upset. People thought that there should be a long break between seasons as All Stars 3 felt rushed, but alas, just this week the All Stars 4 had its finale.
In case you haven't seen... people are NOT happy with the outcome of All Stars 4. There was a double crowning between Trinity the Tuck and Monét X Change. Trinity had the best stats of the Top four, whilst Monét had the third best. People took to social media to express their discontent with the crowning.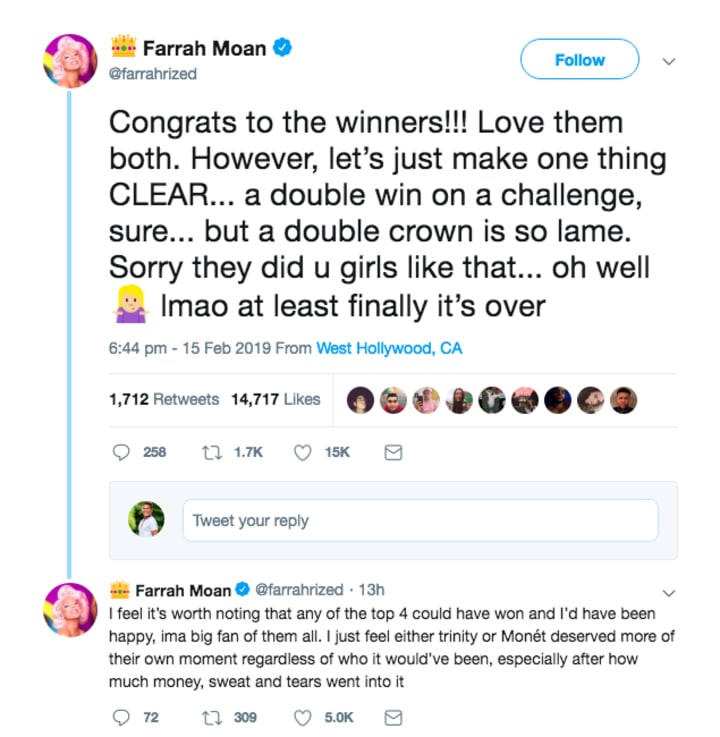 Farrah Moan, a contestant on All Stars 4, took to Twitter to share her feelings on the double crowning, saying that 'a double crown is so lame', which is how most people feel.
The finale was the worst rated episode of the entire All Stars franchise, getting an awful 2.7 on IMDb. This season was going so well and things went downhill fast.
The riggery that wasAll Stars 4, which saw the unjust elimination of frontrunner Manila Luzon, which people were completely mad about and the double crowning left fans feeling cheated. According to rumours, calls for All Stars 5 went out just one day before the finale was premiered and Shea Coulee, from the top four of Season 9 who allegedly agreed to return, is now rethinking her decision due to the finale of the last season.
All Stars used to be a nostalgic and rare show that had the fiercest queens competing against each other to fight for a place in the Drag Race Hall of Fame. As the show has gotten bigger, it seems like the passion for the show has been lost and it seems like an easy cash in.
Can All Stars be saved? Of course it can, the show is still loved by fans, despite the unfairness that is seen by the show, but eventually, fans will get up with the rigga morris and both fans and queens could decide to boycott the show. To make sure this doesn't happen, I think that there are a few things we need:
We need more time between seasons; this would allow for a star-studded cast to be formed and for the show to stay fresh
A new format; the current one is leading to queens getting a lot of hate and 'true winners' being sent home before their time
Less riggery; production interference is a serious issue, especially on All Stars, fans would be so much happier if a fair season without robberies could be provided.
There is no doubt in my mind that the production won't implement all of these changes, especially not at once. We are likely to see All Stars 5 begin filming in the summer, with a potential late 2019/early 2020, but a new format is likely to come with the new season.
Let's keep our heads held high for the future and remember, if you can't love yourself, how in the hell are you gonna love somebody else? Can I get an amen?
Reader insights
Be the first to share your insights about this piece.
Add your insights