What would Spike have made of this 'gooning' around?
If only there were Daleks in Westminster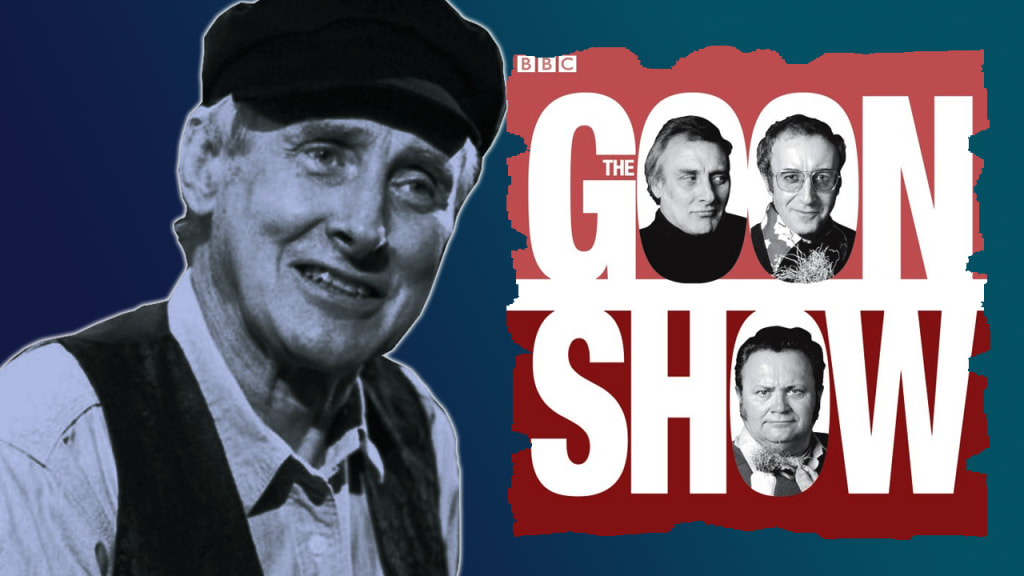 If he'd lived a couple of decades longer Spike Milligan would have turned 102 today, but as he didn't he's probably turning in his grave instead… aghast at the lunacy that has come to pass during the past 12 months.
A famous one-liner from the former Goon and Q impresario went something along the lines: "You can fool some of the people all of the time, and all the people some of the time, which is just long enough to be president of the United States."
Joe Biden is the latest in a long line of presidents who have successfully fooled the US electorate, while here in Britain we've got Boris Johnson… doing one hell of a job of convincing the British public that masks will protect them from a virus that has still not been isolated a year on from its first appearance on the planet.
What would Milligan have made of it all? Alas we will never find out, but I think back to one of my favourite Q6 sketches from 1975 when he played a Dalek very much into exterminating things… if only there were Daleks in Westminster now!
The son of an Irish father and an English mother, Milligan was born and spent his childhood in India, and later in Burma, before living and working for the majority of his life in Britain.
In the 1930s and early 1940s he performed as an amateur jazz vocalist, guitarist, and trumpeter before being called up for military service during World War II, when he served as a signaller in the 56th Heavy Regiment Royal Artillery, D Battery.
Described as being a "rather lonely boy", Milligan found the comradeship of the regiment a refreshing distraction from the war's horrors and he joined a band and played at dances and parties. But depression figured heavily during his service and he was hospitalised while stationed in north Africa, a point in his life when he formulated a theory that in bad times "the best thing to do is write". It became a life-long therapy that usually bolstered his flagging spirits.
And one fine day in the desert, Milligan recounted going in search of his gun, only to open a tent to find a genial Welshman inside. Milligan asked: "Have you seen my gun?" A simple beginning to one of Britain's most enduring comedy acts… when Bombardier Milligan met Bombardier Harry Secombe.
The two became good friends, organising music and comedy shows for the armed forces entertainment organisation Ensa, and after they were demobbed went on to share a flat in Notting Hill.
Back in civvies in 1946 Milligan started the weary round of agents and audition rooms but failed to get any breaks until he renewed his friendship with Secombe, who had been struggling along as a comic at the Windmill Theatre in London's West End… comedians going on while the strippers changed.
They became friends with two other struggling young hopefuls, Peter Sellers and Michael Bentine, and would work on material at Jimmy Grafton's pub in Westminster, where the seeds of The Goon Show were sown.
Grafton wrote jokes for radio comedian Derek Roy and, impressed by Milligan's unique slant on the world, asked him to co-write some material. Thus Milligan wrote for several top comics of the day such as Bill Kerr, Alfred Marks and Frankie Howerd, while also working with Secombe and Sellers, who had started to become established radio performers.
At first the BBC was lukewarm about their idea for The Goon Show, but agreed to give it a trial run on the BBC Light Programme under the title Crazy People, which began in May 1951 starring Sellers, Milligan, Bentine and Secombe.
And the trial proved a huge success with the renamed Goon Show going on to run for nine years, although Bentine appeared in only the first 38 shows.
But, amid all the riotous fun that erupted whenever the Goon gang got together for the weekly shows, the pressure to come up with inventive scripts challenged Milligan's health and strained his first marriage to June Marlow, with whom he had three children… Laura, Sean and Sile. The couple divorced in 1960, when The Goon Show's run also came to an end.
And it proved a hard act to follow with Milligan struggling with depression for much of his later life, although the television shows that followed were consistently popular… his Q series for the BBC in the late 1960s serving as a forerunner to Monty Python's Flying Circus, which debuted a few months later.
But Milligan's repertoire was not only confined to radio and television, with stage and screen roles also playing a significant part in his career, including a small role in Monty Python's Life of Brian in 1979.
He wrote the play The Bedsitting Room, with John Antrobus which was first performed in 1962, and was a true wordsmith at heart. Apart from the outlandish puns, double-entendres and irreverent verse of The Goon Show he wrote more than 90 books, including novels, plays and scripts.
His acclaimed war memoirs, Adolf Hitler, My Part in his Downfall (1971) and Rommel, Gunner Who? (1973), proved highly successful.
In his later years Milligan became an ardent campaigner on a number of issues close to his heart, with his favourite targets being abortion, vivisection, factory farming and one that really bugged him… needless noise.
Milligan escaped from the noise of London to live in Rye, East Sussex, and from there fired off many missives to the papers complaining about car horns, radios, lawnmowers and the like. A notice on his large front door read: "This door can be closed without slamming it. Try it and see how clever you are."
He was married three times, also having a daughter Jane by his second wife Patricia Ridgeway, who died from breast cancer in 1978. In 1983 he married Shelagh Sinclair, with whom he lived happily in Rye until his death from kidney failure on 27 February 2002, aged 83.
comedy
About the author
Something doesn't add up about the Covid-19 pandemic... are there reasons to be fearful for our futures?
JOIN THE DOTS: http://not.wildaboutit.com
Reader insights
Be the first to share your insights about this piece.
Add your insights