What to Watch Next on Netflix!
Your Personal Guide to What Show or Movie You Need to Start Binging ASAP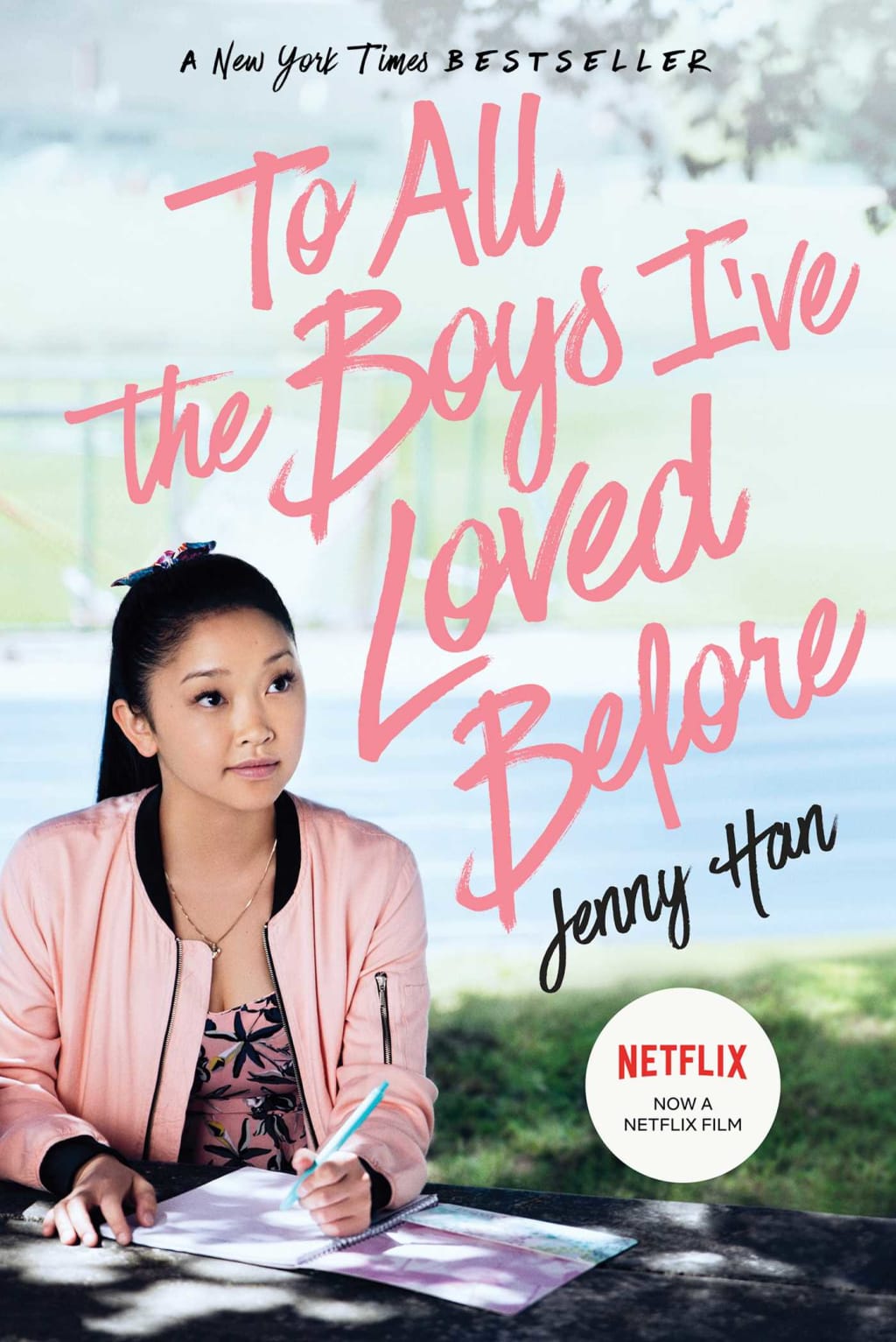 To All The Boys I've Loved Before - A Netflix Film Based Off the Book by Jenny Han
If you're stuck in movie or TV show limbo, this is the guide for you. (Feel free to skip to the end for a complete list.)
First up:
Romcoms
If you're into high school romcoms, please go watch To All The Boys I've Loved Before. It features a girl who writes love letters to every boy she has ever loved, with no intention of ever sending those letters... but alas, the letters end up in the hands of all five boys she had been crushing on. This movie also features the one and only Noah Centineo—a total heartthrob. I mean, look at him!
Noah Centineo as Peter Kavinsky is dreamy AF.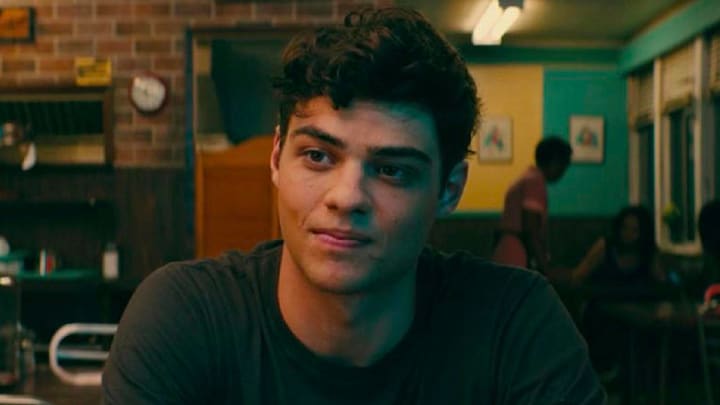 Another must-see Netflix romcom is The Kissing Booth. It's about a girl who has a crush on her best friend's brother—breaking one of the strict rules set between the two best friends. The romance is real on and off screen—which makes the movie even better. To be fair, it's super cheesy, but who doesn't love a little cheese here and there?
Breaking the rules never hurt anybody...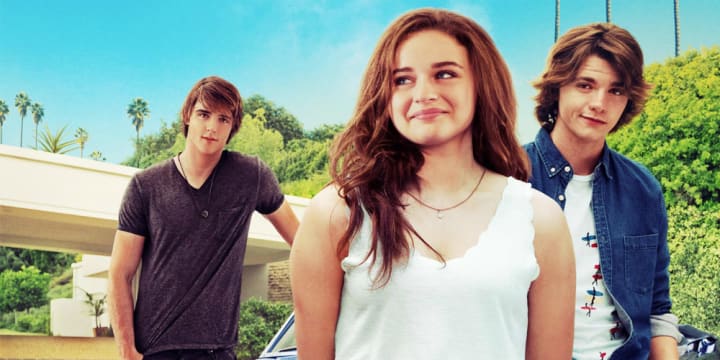 Next up, The Spectacular Now. It's about two people who you wouldn't think would ever end up as friends, let alone fall in love. Ah, the best kind of romance. This movie is from 2013 and features two of my favorite actors: Miles Teller and Shailene Woodley. Talk about a dream couple.
The best kind of love always surprises you.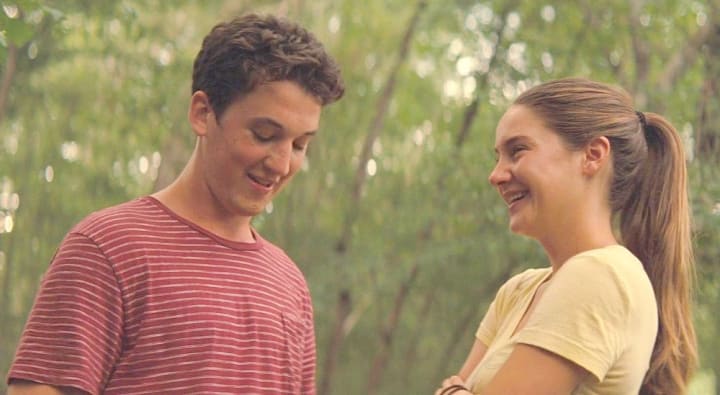 Do you ever wish you could travel back in time and get a second chance to sweep the love of your life off their feet? That's what happens in When We First Met, a Netflix original featuring Adam Devine and Alexandra Daddario. A definite must-see.
What would you give to travel back?
Just Friends is one of my all time favorite romcoms & you can watch it on Netflix! It involves Ryan Reynolds, a fat-suit, and a glow up of the century. Every minute of this movie is hilarious and will definitely make you rethink your high school decisions.
Getting out of the friend-zone can be... hard.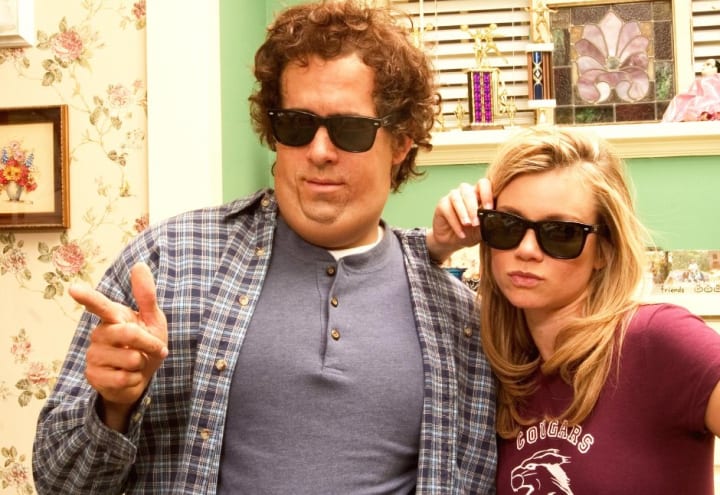 Moving onto the next genre...
Rom Without the Com
Now I can get into some of the classics. P.S. I Love You. If you haven't seen this movie already, now is your chance. All I will tell you is this: bring a tissue box with you because, like The Notebook, this movie will have your heart on an emotional rollercoaster.
Love a little, cry a sh*t ton.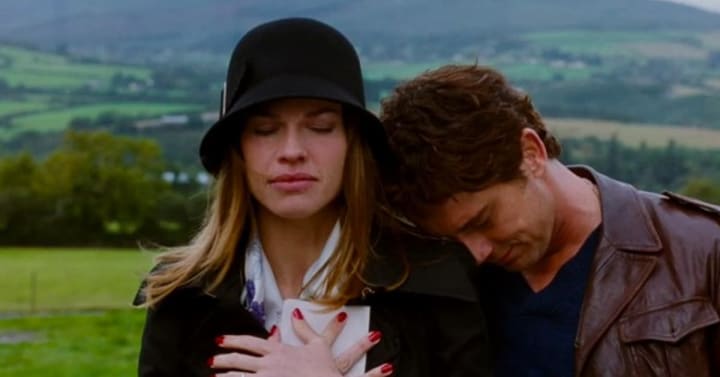 Eternal Sunshine of the Spotless Mind is another classic that you must see on Netflix. Have you ever wanted to forget everything about the person who broke your heart? Jim Carrey does just that in this beautiful film.
Sometimes you just have to forgive & forget.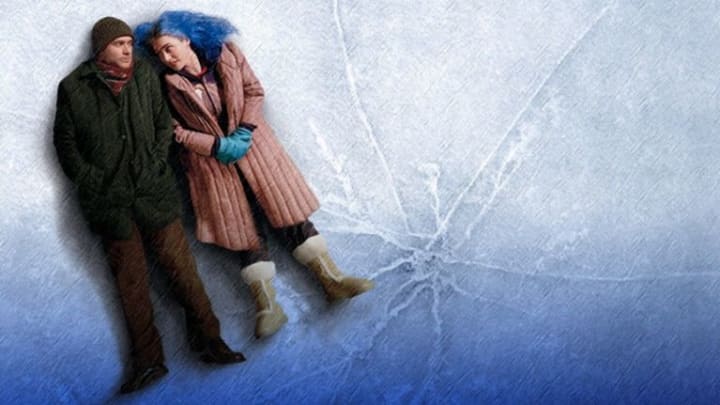 Ryan Gosling did it with The Notebook, but he did it again with Blue Valentine. Love is messy. Love is hard. Love is painful. Go watch this film.
Sometimes being in love can feel kinda blue.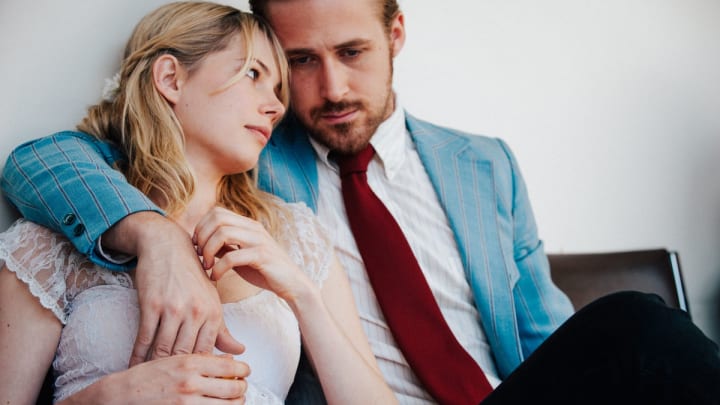 Before we go on to the next category, PLEASE check out Before We Go, a love story about Chris Evans. How could you pass this up? This movie will make you wish you missed your train out of NYC, too.
Can a stranger be the man of your dreams?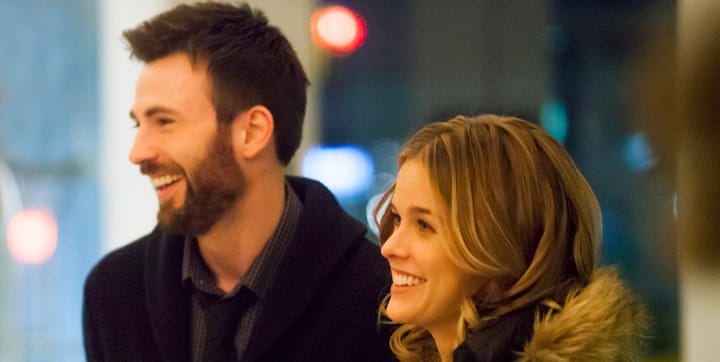 Now I want to get into some Classics that are on Netflix right now. At least, the...
Classics Worth Watching
13 Going on 30
The Truman Show
The Princess Diaries
Moonrise Kingdom—This film is made so aesthetically pleasing it will make you question the art direction of all other movies.
Boyhood (truly art)
Another Wes Anderson Masterpiece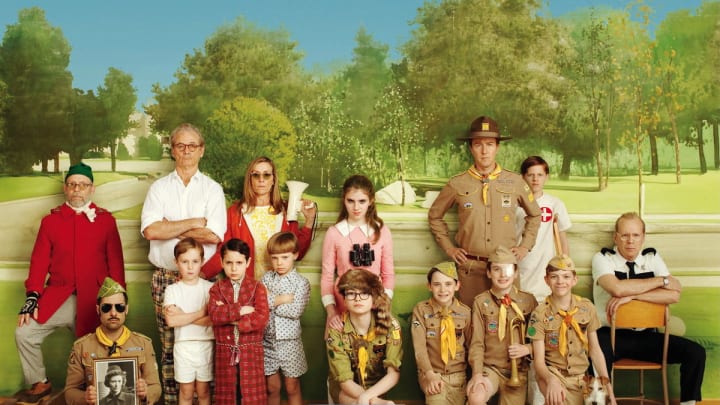 There's also a couple...
Strange Movies Which I Don't Know What Category to Put Under
Adult World: Emma Roberts & Evan Peters star in this raunchy film about a girl who is destined to be a famous poet. She thinks that the only way she is going to make it to the top is by stalking a famous writer in hopes of finding a mentor...
Do you ever think you are destined to do great things?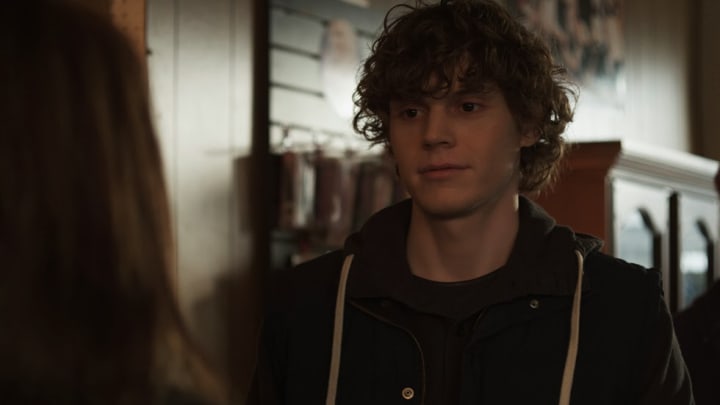 Room: A woman and her son spend years trapped in an enclosed space, and so when they finally escape, her son is finally able to experience life in the outside world.
Is life really always greener?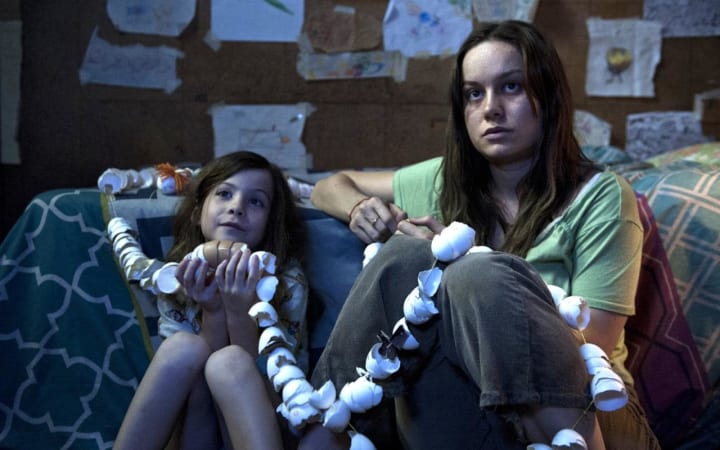 Thrillers & Horror
The Sixth Sense
Dismissed—Dylan Sprouse makes his return to acting in this thriller about doing whatever it takes to be the best in his class
How far would you go to be the teacher's pet?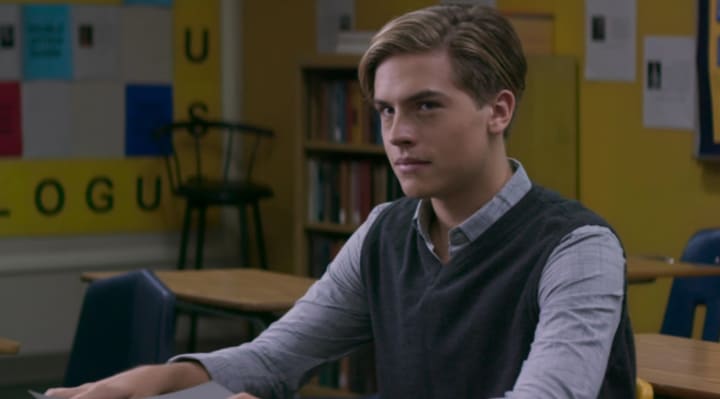 (cont.)
Hush
Veronica
The Invitation
The Good Neighbor—This movie is about a friendly prank going horribly wrong and ultimately, takes a turn for the worst.
What's the worst prank you've ever pulled?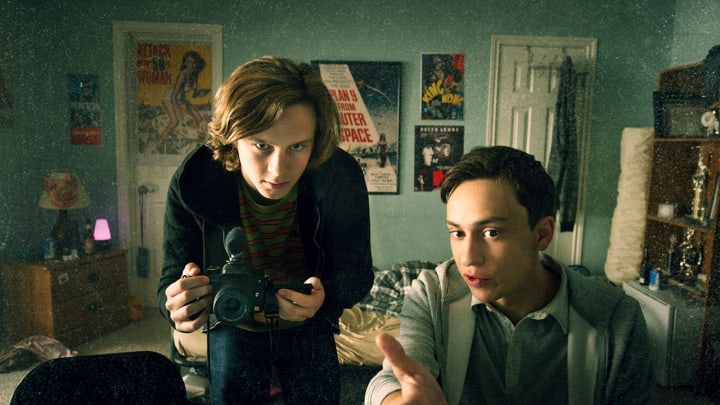 Finally, moving onto the TV shows, currently on Netflix, worth bingeing ASAP...
Older TV Shows That Already Ended
(they may have ended, but if you haven't watched all of these yet, you're definitely missing out!)
Dexter—crime drama mystery
The Office—hilarious, plain and simple
Breaking Bad—crime drama
The Carrie Diaries—teen comedy (a prequel to Sex in the City)
The Fosters—Again featuring current Hollywood heartthrob Noah Centineo, this show is about Stef and Lena who are in a relationship and together raising Stef's biological son, a set of twins they are fostering, and another brother and sister that they also decide to foster during the show. This show adds very real current events into their storylines, making it so powerful for our time. A real tearjerker!
The Family You Wish You Could Be a Part of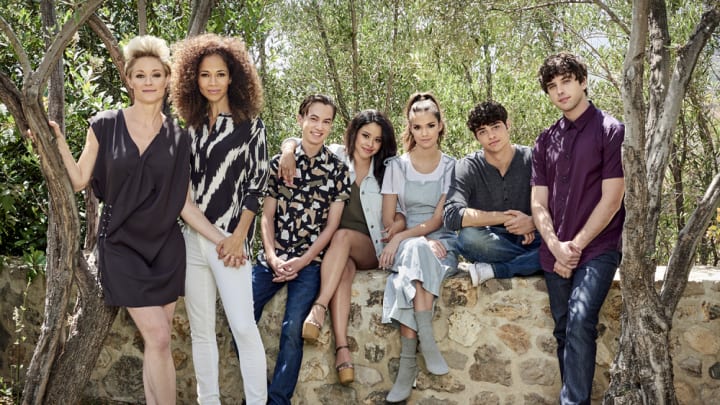 Weeds—dark comedy
Freaks and Geeks—teen comedy, a James Franco & Seth Rogen classic
Charmed—My all-time favorite show about three sisters who find out in their 20s that they are witches—not only that, but the most powerful good witches there are who must fight demons in between trying to have a real life (set in the 90s/00s).
The Power of 3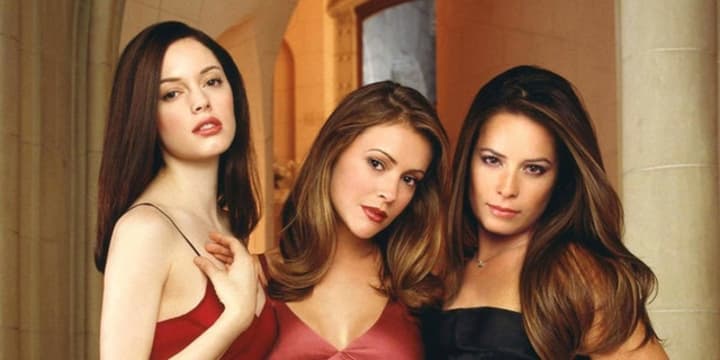 Newer Must-See TV Shows
Black Mirror—British sci-fi
Safe—British drama, Netflix original
The Sinner—crime mystery
Hemlock Grove—horror, Netflix original
Stranger Things—sci-fi horror, Netflix original
American Vandal—this is a mockumentary about a high school prank that involved vandalizing all of the teacher's cars in the parking lot. It features a well-known YouTuber Jimmy Tatro, Griffen Gluck, and Tyler Alvarez, who are all hilarious in this series.
Who drew the dicks?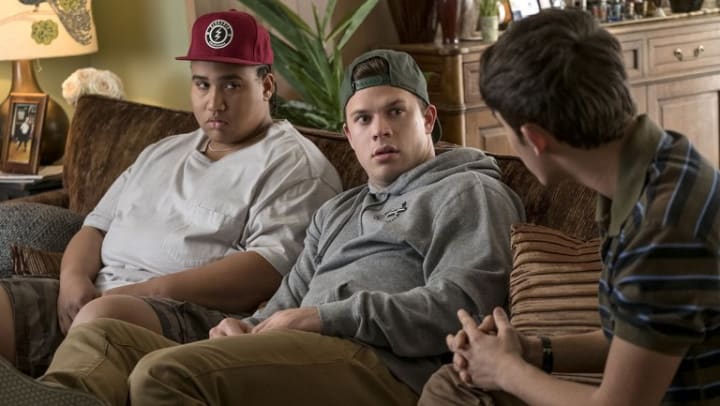 (cont.)
The Rain—apocalyptic Danish series, Netflix original
Riverdale—teen drama
The End of the F***ing World—This show is about two 17-year-old outsiders who decide to take a road trip in hopes of finding Alyssa's father, who left home when she was just a child.
An Adventure of a Lifetime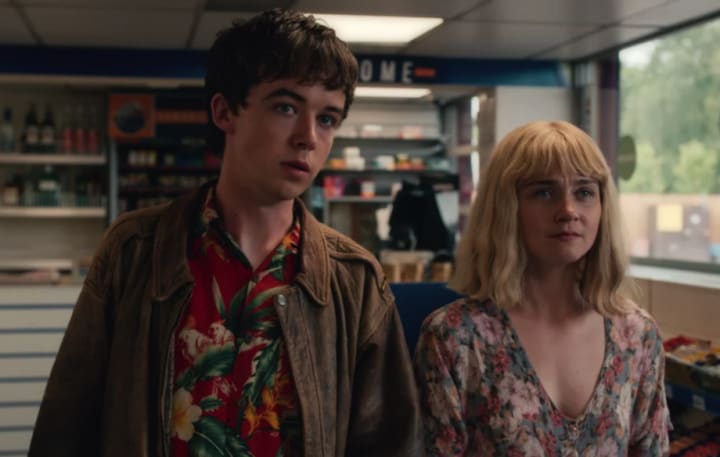 (cont.)
Shameless—comedy drama
American Horror Story—horror series
The OA—mystery drama, Netflix original
Big Mouth—adult animated sitcom, Netflix original
Nailed It!—reality bake-off competition, Netflix original

Scream—slasher series

Dark—sci-fi German thriller

The Fall—crime drama

Love—romantic comedy, Netflix original

Queer Eye—If you watch anything on this list, make it this! Queer Eye is a reality series about giving men (or in some cases women—love you, Mama!) a complete makeover of a lifetime. This show will make you laugh & cry... but mostly cry. The Fab 5 are all absolutely amazing and inspiring in every way. GO WATCH THIS SHOW NOW!
Forever Wishing I Was Part of the Fab 5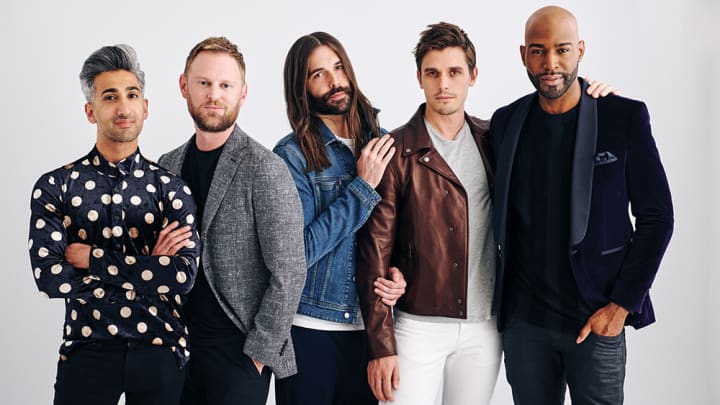 As promised, a complete list of TV shows and movies you need to watch on Netflix asap:
Romantic Comedies:
To All The Boys I've Loved Before
The Kissing Booth
The Spectacular Now
When We First Met
Just Friends
Romances:
P.S I Love You
Eternal Sunshine of the spotless mind
Blue Valentine
Before We Go
Classics Worth Watching:
Moonrise Kingdom
13 Going on 30
The Princess Diaries
The Truman Show
Boyhood
Thrillers & Horror:
The Sixth Sense
Dismissed
Hush
Veronica
The Invitation
The Good Neighbor
A Couple Binge-worthy Mentions:
Must-See TV Shows:
Dexter
The Office
Breaking Bad
The Carrie Diaries
The Fosters
Weeds
Freaks and Geeks
Charmed
Hemlock Grove
Riverdale
The End of the F***ing World
Shameless
American Horror Story
The OA
Big Mouth
Queer Eye
Nailed It!
American Vandal
Scream
Love
The Fall
Dark
The Rain
Stranger Things
Black Mirror
The Sinner
Safe
Hope you enjoy binging XX
Reader insights
Be the first to share your insights about this piece.
Add your insights