What's a Film Without its Audience? How I Distributed My First Feature
It's a terrible feeling to complete a project, only to have it seen by a few friends and family.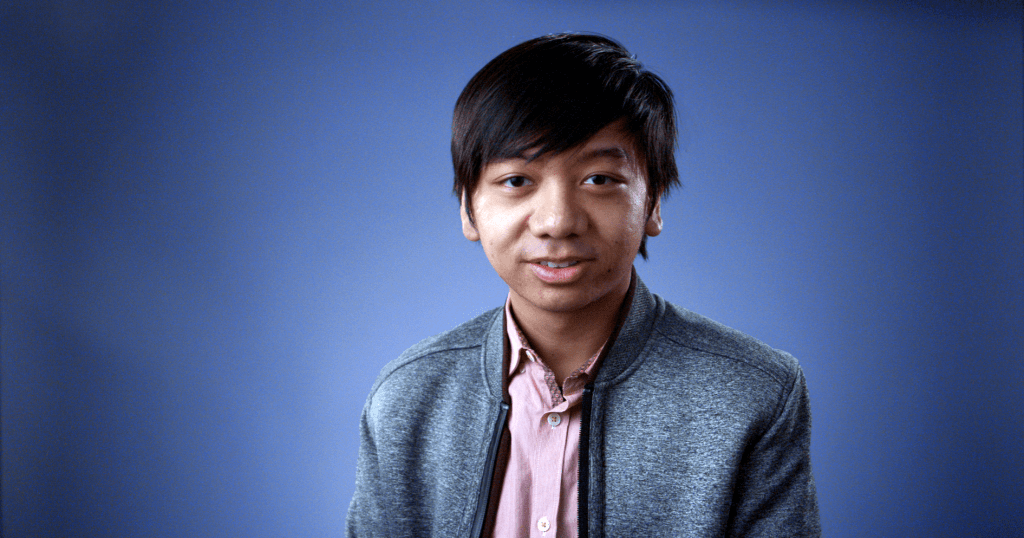 Julian Santos is the writer and director for "The Last Christmas Party" his feature debut.
I think the eventual question that dawns on the independent filmmaker today is: "How do you get an audience to see your movie?" It can be the worst feeling in this entire world, for any filmmaker, when he/she completes a grueling film project, only for its ultimate fate and end be a comfortable spot on a hard drive (which is where most independent film films actually ended up). Not to mention that it had only been watched by a few select friends and family. Thanks to free video sources like YouTube, which get such films some random kind of audience.
After all, what's a film without an audience?
Julian C. Santos is a 23 year old first-generation Filipino-American who made The Last Christmas Party. The $30k movie is a feature debut that was picked up by Four by Three after it completed about a year festival tour. Although an 84-minute romantic drama, it is more of a bitter-sweet holiday movie about college romance. Its genius is in the storytelling, and you have to watch it to find out. Julian tells the story with a non-linear structure, and from the perspective of three different couples.
Even after all the effort of filming and post-production, there's still the issue of what to actually do with the completed film. Of course, if you have the backing of a big studio, there's already a huge distribution network to make sure the film is widely available. But, because of the nature of independent filmmaking, you don't often have that luxury, and the responsibility to distribute the film usually falls to the (already-overworked) directors, writers, and other creatives.
"The festival circuit can be a great start. In making my first low-budget feature, I found some of the initial screenings a wonderful place to meet both like-minded filmmakers and knowledgeable curators of content who loved to talk about movies. There are many fantastic festivals out there that are willing to screen your movie, and it's an undeniably thrilling experience to get to watch it on the big screen. Admittedly, the idea of total strangers watching your film is equally scary and awesome", says Julian.
All that being said, we live in a complicated time at the moment. Even major Hollywood films aren't being shown in theaters. Furthermore, the festival circuit can only last so long. Julian only sent out his film to film festivals for the year 2020. But, even if you want to stay on the film festival circuit for 2 years or even 3, you will eventually face the question; "what will I do afterward?" How does the film not disappear after that last festival screening?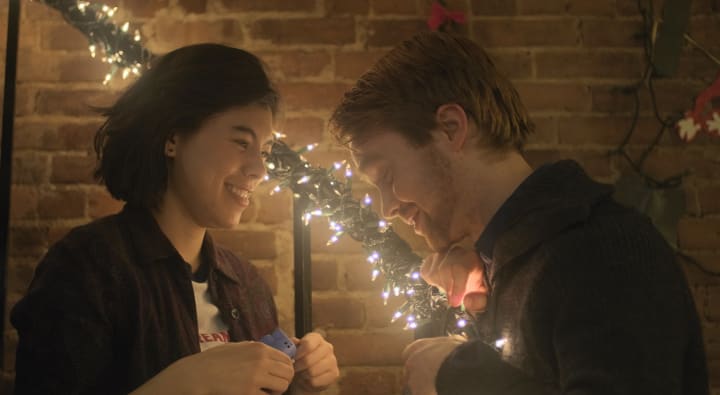 Julian explains that "some people either self-distribute or go to aggregators. This totally works for some people, but, in our case, my team and I were not marketing geniuses and probably would have difficulty getting the word of the film out all on our own. So, we wanted a distributor that would assist us in garnering attention to our film. We also wanted to go with a company that had prior experience not only getting movies available on VOD but actually having them get seen."
Luckily, while sending your film out to festivals helps you immediately get the satisfaction of screening it, it can also help garner the attention of some people out there who'll get your film seen. It improves the odds for the filmmaker. After the first few festival screenings, Julian and his team were fortunate enough to be approached by some distributors and sales representatives, who were looking for new, already-made content.
"Our ultimate interest was less in finagling the best deal financially but instead getting our movie seen. We didn't want a distributor who would effectively "ghost" us after we signed the contract with them. We wanted to be actively engaged and involved in the process by people who could give us an earnest outside perspective on the movie. We were picked up by Four by Three, a company run by actor and producer Chase Crawford. I think what really motivated our choice is that we wanted to go with a company that knew our film and would help flag the best ways to appeal to a wider audience, beyond our family and friends. Happy to say that Four by Three seems to be that for us, says Julian.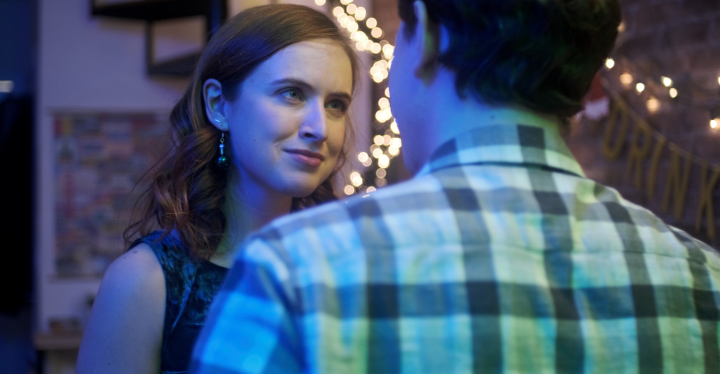 Julian made his first independent feature film with a young but dedicated cast and crew. They didn't have the biggest budget and they sure as hell didn't have studio backing. But, they came up with a movie that is worth watching, even if the audience doesn't know them personally. A good distributor, like Four by Three, can give you the avenue to make the whole sleepless process of pre-production to shooting to post-production worth it, so a total stranger can view (and hopefully enjoy) your movie.
So, if you're looking for a romantic (but slightly cynical) indie to watch over the holiday season, I hope you'll consider watching THE LAST CHRISTMAS PARTY, available on VOD in November 2020.
Julian C. Santos is an independent filmmaker living and working in New York City. Originally from San Francisco, Julian directs and shoots narrative, documentary, and commercial work in both long and short-forms.

Oladapo
I publish "indieactivity", an independent film publication that serves North America, UK, Europe, Australia, New Zealand & Africa. I am an entrepreneur & writer
See all posts by Oladapo →