What is the True Meaning of Disney Pixar's Soul (Ending Explained)
The ending explained for Disney/Pixar's Soul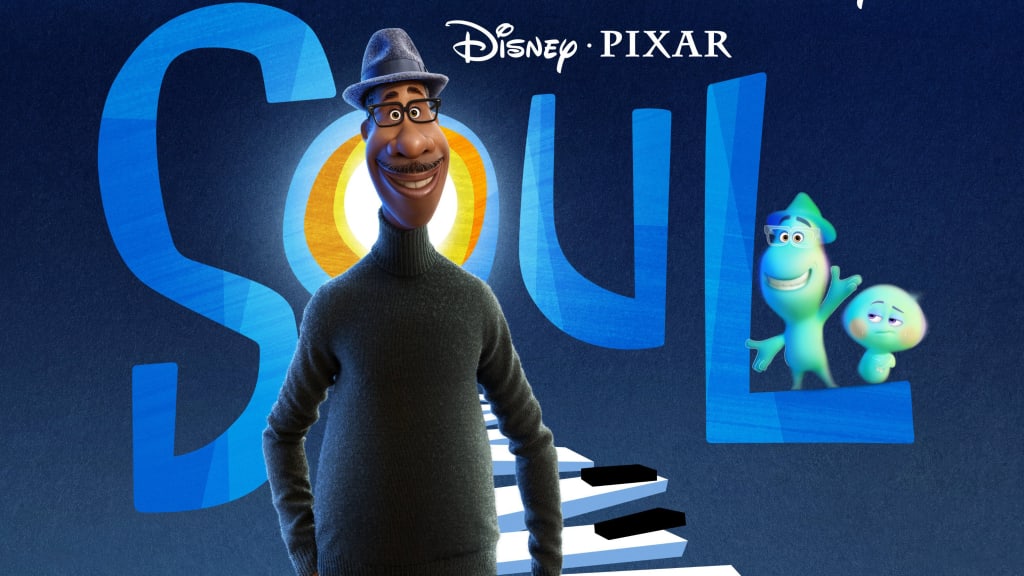 Soul Cover Art Courtesy of Disney/Pixar Studios
It is no shock at all that Disney/Pixar once again created an astonishing masterpiece in their latest movie, Soul. If you know anything about the studios over at Disney/Pixar, is that they seldom release movies, but when they do, they never miss the mark. That can be applied to Soul. If you have seen Inside Out, Disney/Pixar's take on what it means to have emotions and not only to feel sad, but sometimes sadness can also bring joy, then you know they are able to take an idea that is so grandiose and synthesize down into something easily digestible for any layman audience to enjoy.
Soul tells the story of Joe who is absolutely obsessed with Jazz music. He teaches jazz to middle schoolers but that never really was his passion. What moved him forward is the love of the music, the love of being in the moment where music just takes ahold of him and transports him to a place indescribable. Unfortunately for Joe, who is now approaching middle aged, never got that real big break that he has been after for so long.
Well he gets an opportunity to play with a well renowned artist and he makes a great impression. But just as he is figuring out his life, it ends. Falling into a manhole sends Joe out of this world into the afterlife. Unable to cope with what is happening, Joe rejects moving on and finds a way to fall in a sort of in-between space. A space where innocence is created and children are being prepared to enter Earth after finding their spark and purpose to create life on Earth.
If you have ever seen the show, 'The Good Place', it have very similar themes and elements wrapped in the idea of 'Inside Out'. It's definitely feels like a combination of those two ideals.
When Joe arrives in this in-between space, he meets a soul, 22, who hasn't yet found her spark. Him and 22 are paired together as Joe is to mentor her in trying to find that one thing that can bring 22 some purpose. After a litany of different things that proves to not work, Joe and 22 fall back into Earth but 22 enters Joe's human body, while Joe falls into a cats body.
Through a bunch of series' of events, 22 understands what it means to have life, and what it means to live for something. For spoilers I won't give away the entire ending but here is what you came to this article for.
Basically what it boils down to is this, there is so much life to be lived and here we are not living it. We get so caught up in our mundane day to day life that we forget what drives us and propels us forward. There are small moments that exist between the big moments in our lives that are just as meaningful. What Soul is trying to tell us is, live your life to the best that you can and appreciate the things that you have and what is around you.
Not always is your passion the one motivating factor for you to keep living. Look around at things that are impacting your life in a way you never truly saw before. Understand that, harness it, and use it as that spark to carry you from day to day. Soul shows us that working at something you don't love or being stuck in a same repeatable cycle can make you depressed, anxious, and unwilling to live. But juxtapose that with something you know you are good at, something that makes you feel like you are in the zone and can be transported to this realm of unimaginable possibility.
Soul is trying to tell us that it does not matter what age you are, you can find a reason to live, you just have to look around you.