What is the Saddest Scene in an Animated Film?
"When the Innocent Take the Bullet."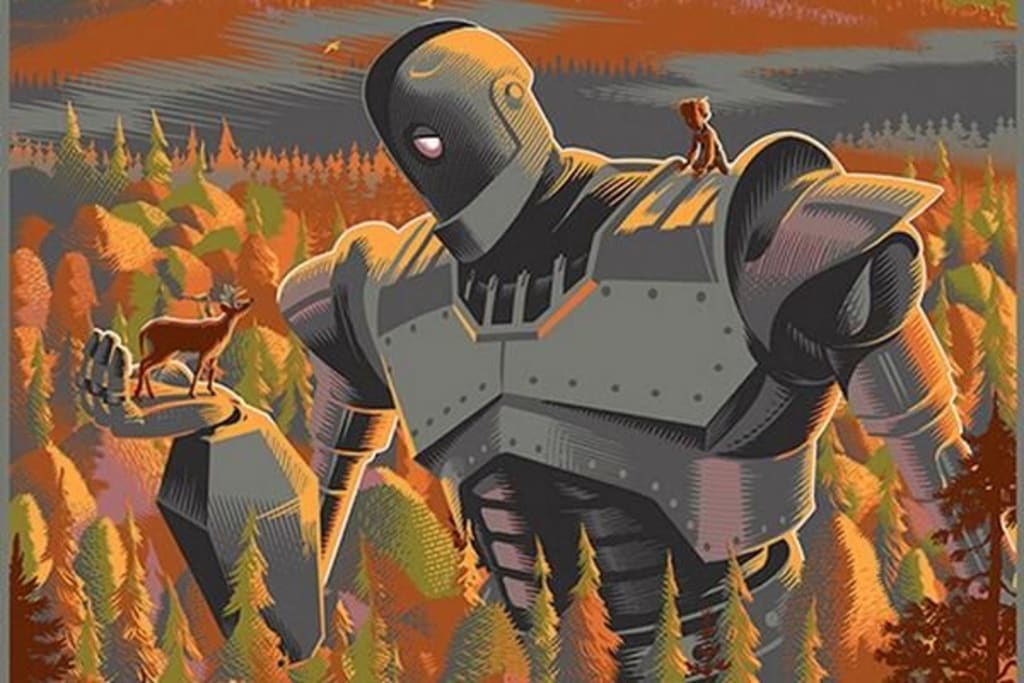 What is the saddest moment in an animated film? (Requested from Quora)
For me it's long been the last scene in Brad Bird's 'Iron Giant'.
A 60ft giant just awoken to learn life's simplest lessons from a boy with no other friends both with minds full of wonder of one another and their hearts full of the purest intent. Somehow keeping his new found friend a secret, he teaches him the hero vigilance through images of Superman in his comics. The giant immediately connects with the identity in with immense curiosity absorbing every image. Unfortunately, they soon find out that when posed against weaponized threat, the giant has an auto-response to shut off his conscience and become a war machine with destruction potential 2nd only to the atom bomb. Once he comes to, the giant is crestfallen when he learns this and wants nothing more than just love and be this boy's friend without being a threat to anyone. All the while, the giant being hunted by warmongering lieutenant who hounds the innocent child until he rounds up enough evidence to get the general's attention and the presence of the army waiting to take the giant where they feel he belongs. This lieutenant motivated to be recognized and fueled by his narcissism has misled his general through selfish hyperbole of how threatening the Giant is and leads to him calling the firing of a nuclear missile to this boy's small town.
It's then the Giant knows he has only one choice. He kneels down to his best friend amidst a world that refused to understand him, and lift's the child's chin with his tank-sized finger to assure him he is "..not a gun". One last long look at each other the Giant flys to space in the missile's trajectory as the boy's hurting heart lifts to say the words "I love you.". The giant thinks on all their experiences shared before fortifying his vigilance as he slowly utters "Su..per…man…." And all goes white.
movie
About the author
Filmmaker, voice actor, producer. It all start with writing. All writing starts with listening. I'm always listening.
Reader insights
Be the first to share your insights about this piece.
Add your insights