What Is Actually Wrong With John Okafor AKA Mr Ibu
What is going on with the beloved actor?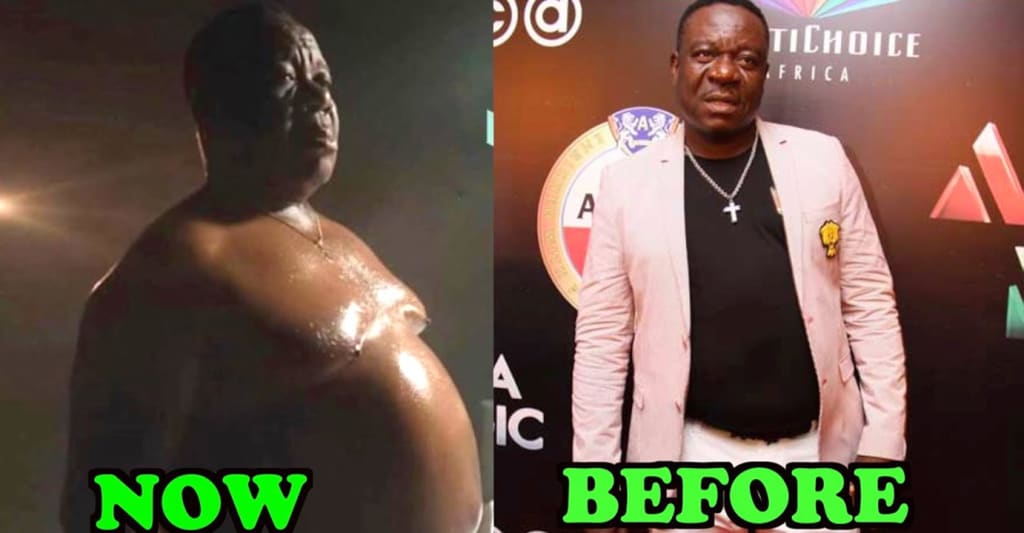 What is going on with the beloved actor?
Actors in Nollywood very easily get pigeon-holed and typecast into certain types of roles. Some actresses are notably known for playing the "sexy girl", some women are known for playing the role of "the weeping mother", some actors are known for playing the role of the "bad boy", and then there are those actors who are known for playing the role of comedic relief in movies.
Older names of people who fit this mold are Chinedu Ikedezie, Nkem Owoh, Ime Bishop Umoh, Francis Odega, Okey Bakassi, and of course, John Okafor popularly known as Mr. Ibu.
However, in recent weeks, the internet has been abuzz after some rather disturbing images and videos surfaced of the actor. These pictures and videos have gotten fans talking and in this conversation, no one is laughing.
Are you ready to see the pictures and videos as well as see what the people are talking about? Then let's go!
**Before reading on, make sure to like and follow my Facebook page so you don't miss out on any new and interesting lists, articles, and stories that I post every single day. I have a really fun page. If you like my page, you will have fun too. So what's stopping you? Like my page and let's have fun together!
I'm sure you're familiar with popular Nollywood actor, Mr. Ibu, whose real name is John Okafor. He is a well-known comedic Nollywood actor popular for playing the titular role in the very prolific and highly popular movie, Mr. Ibu. The actor who is hailed as one of Nigeria's funniest actors has recently been in the news and this time around, it is for no laughing matter.
Recently, a lot of people have been worried about his health. It all started when this picture started trending all over social media.
When you compare this new picture with old pictures of the actor, you can see that there definitely is a huge difference between the two pictures.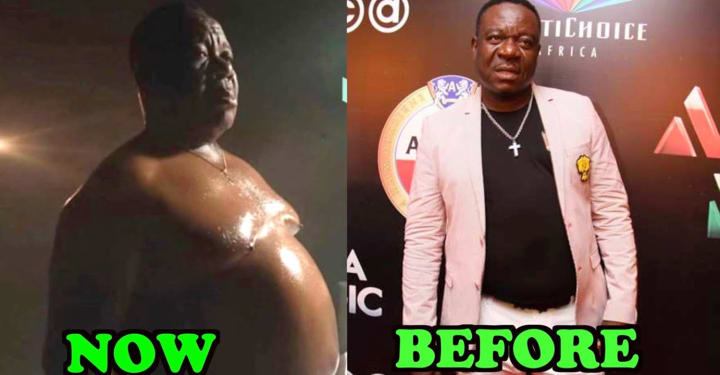 People, a lot of whom are his fans have expressed worry about the actors health saying that he is an older man, and a tummy like this or at least, the excessive fat in his body could lead to health problems and could ultimately kill him in the process.
Many fans advised the actor to go to a nearby hospital for check-up, at least to be sure that all is well with him health-wise. People cited risks such as insulin resistance, diabetes, and compromised lung functions as just a few of the issues that could arise if the actor keeps heading in this direction. People didn't end there, they also said that he should get checked because the tummy fat might increase his risk of getting cardiovascular diseases, colorectal cancer, and can expose him to risk of high blood pressure.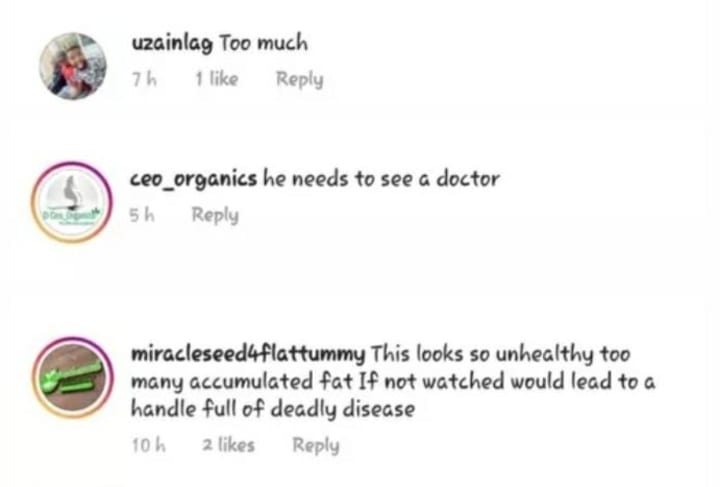 The actor whose roles and comedy are heavily based on over-eating is now having fans question his decision to only play such roles and worry that these types of roles could be detrimental to his health. People are now asking the prolific actor to step down from taking such roles at least, until he can get his lab tests results back and get his body in check. Some fans wonder if the actor even put on the excess weight purposefully in a bid to get more roles on screen or to seem funnier. The fans who thought this are appalled by the possibility. They are begging the actor to not put his health and body at risk for clout and comedy but to think about his health and his family first before all of that.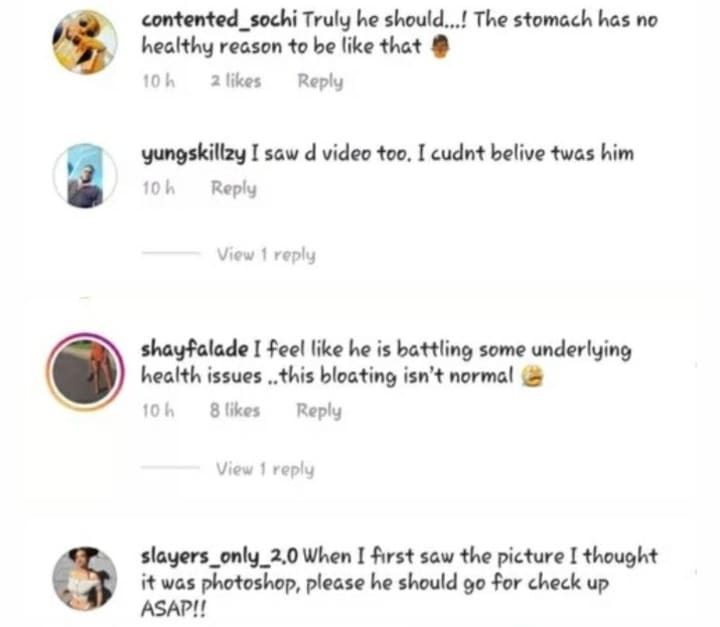 While we don't know what's really go on, we agree with the fans who worry about Mr. Ibu. We hope that even if the actor has purposefully put on more weight, let's say for a project or movie, that he's doing it while being health conscious. We love Mr. Ibu and want to keep seeing him around. And so we hope that in everything he does, he considers his health and well-being first so he can be around for a long long time to come!
That's All.
**Don't forget to like my page:
I'm sure you've loved reading this piece. To make sure you keep having fun and don't miss out on any fun in the future, be sure to like and follow my Facebook page above. It's a really fun page and you're really going to love it. So what's stopping you? Like it!
To catch up other content you might have missed, click here.
Until next time, have a wonderful rest of your day!