What I Say to People Who Insist Blood Sisters Didn't Teach Any Lesson - Nancy Isime
Nancy speaks her mind on "movie lessons"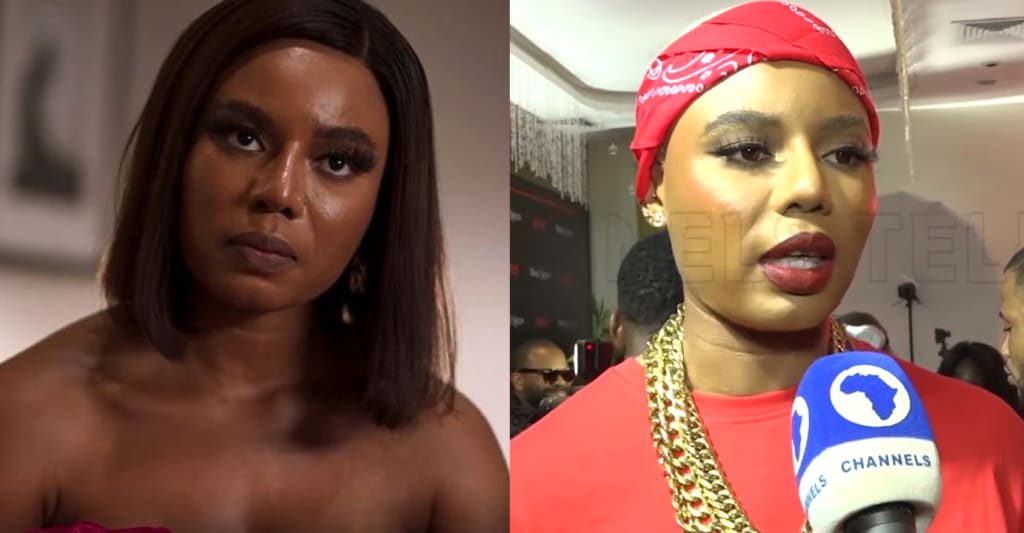 At this point, if you haven't watched Blood Sisters on Netflix, then you're late to the party. The show has already been streamed massively worldwide and broke into the top 10 in over 30 countries. It is a massive show and as someone who has watched it, I can also say it was a very enjoyable watch.
But some people believe that the show did not teach lessons. Some people feel like the sexual relationship between Gabriel Afolayan's character and Kehinde Bankole's character was "too much" and "unnecessary". There are a lot of thoughts people have about the show and what lessons it teaches. So who better to hear from about this than the cast?
During the premiere event of the show, different cast members were asked what lessons they learned while making the show and what lessons audiences could pick from the show. Kehinde Bankole, Gabriel Afolayan, and Ini Dima-Okojie gave very good answers but the answer that I really liked the most if I'm being honest was the answer from Nancy Isime because it is the answer I agree with most. Here's what everyone said.
**Before reading on, please make sure to like and follow my Facebook page (Jide Okonjo) so you don't miss out on any new and interesting lists, articles, and stories that I post every single day. I have a really fun page. If you like my page, you will have fun too. So what's stopping you? Like my page and let's have fun together!
Speaking about lessons they learned while making Blood Sisters and lessons they feel audiences can take, here's what cast members of the show said:
Kehinde Bankole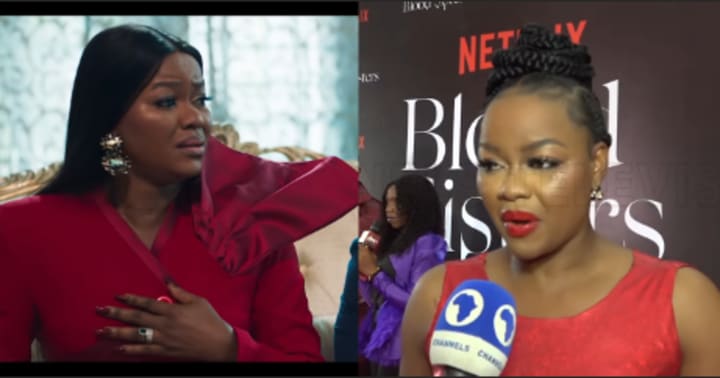 There are very many important things that are very relevant now such as family values, family love, family communication, gender-based discrimination is also one of the topics that this series touched on. The values are there especially for family, that family have to support one another. One of the characters was struggling with a very strong drug addiction and if perhaps she had gotten the kind of support she needed from the family, she may have been able to make it through.
Gabriel Afolayan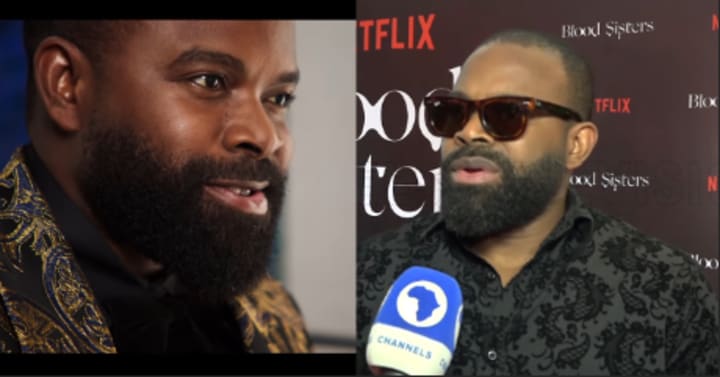 The film itself is treating a lot of things. Family value, friendship, love, betrayal, sibling rivalry. So for me, I play that character called Femi who happens to be the victim of circumstances in that realm. The family has set a certain standard that he needs to meet up and match up so the struggle to be that man that the mom wants him to be, that's the character.
Ini Dima-Okojie
(My character) goes through some very serious things. She goes through domestic abuse. And I knew it was very important for me to give a very true portrayal of that. You know, so for me, it was very important for me to understand what it is to go through that and even more importantly why I would stay. And also to understand from the aspect of the abuser. Like what do I feel towards the abuser. So I had to do a lot of research. I researched so many people that had gone through this on the internet and I think what stuck to me the most was it didn't matter whether you were old or young, white or black, rich or poor, CEO or unemployed. Different kinds of women and even men were susceptible to abuse and even staying and some leaving.
Nancy Isime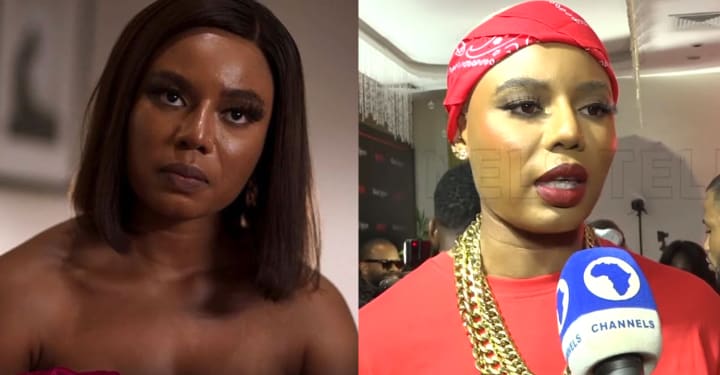 I feel like a time should come when we should relax from learning lessons from movies and just watch movies for what they are. Go on a journey with it and see where it leads you. And then if you learn anything, good for you. But if not, it's premium entertainment and you were sucked into it, then that's what a good movie is. That's what it's about for me anyway. It's not always about learning lessons.
"It's not always about learning lessons", I thoroughly agree! Some of my favorite movies are movies that last last, no lesson dey inside unless I wan really use eye force lesson out of am. But the movies were nice. Why must every film have lesson? I don't think it's by force for films to have lessons.
Do you agree? What do you think? Do you think every movie should have a lesson or sometimes, people just need to learn to enjoy films without looking for lessons? Let me know what you think by leaving a comment either below or on my Jide Okonjo Facebook post.
That's All.
I hope you've had fun. Don't forget to like my page (Jide Okonjo) if you don't already for more stories like this, the fun never ends
To catch up on other content you might have missed, click here.
Until next time, have a wonderful rest of your day.