What I Meant to Say Was
Empathy has no race.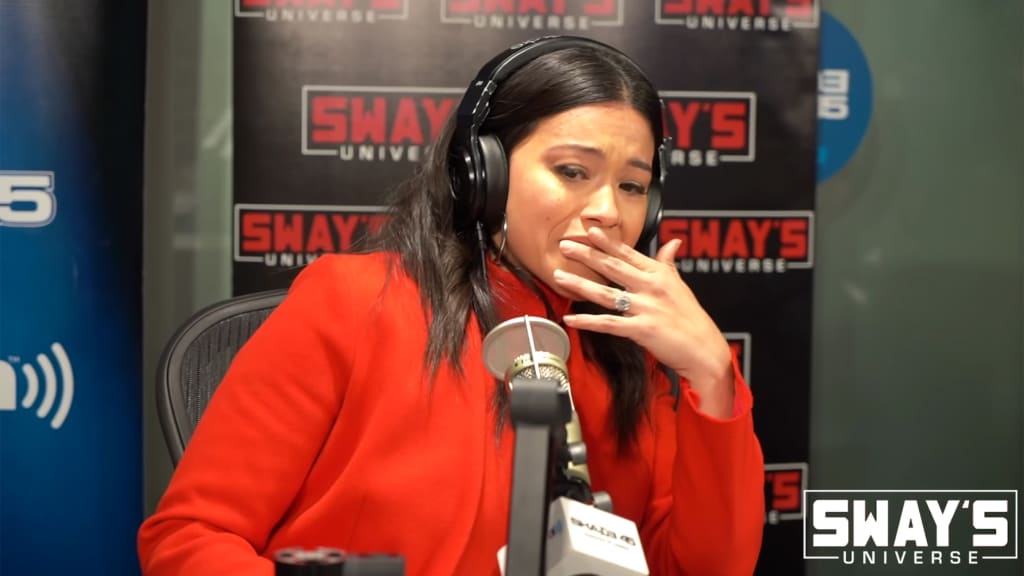 It can be difficult to see something from another person's point of view. No matter what the scenario, your brain will always try to give it a frame of reference that is personal to yourself. That is just how the brain works.
It also helps, if you feel the scenario relayed to you is not too dissimilar to something you might have experienced. It creates empathy which—unless it is to be viewed dispassionately, such as in law or some work resolution—is what one wants, some degree of understanding, compassion.
Still, the unconscious appropriation of another's disgruntlement can, in some instances, be ill-judged. Sometimes there is no equivalent experience for the brain to reference and trying to find one can, occasionally, be more harmful than helpful.
It is a common thing to make a particular experience relevant to oneself, but when it is something that you cannot realistically, truly, comprehend, it just comes across as egotistical. It is not always so. There are circumstances that simply do not invite comparison. An assault of some kind rarely has a listener trying to recall and recant their own experience of such an event.
A sexual assault also tends to elicit scant competition when heard about. No right-minded person wants to promote that kind of one-upmanship. The same cannot be said for race. When it comes to racial intolerances, biases, and issues, every minority seems to be of the impression that their particular race is the most put upon.
I love Latin women. Just thought I would get that out there. JLo, Roselyn Sanchez, Judy Reyes, Eva Longoria, Andrea Marti, Salma Hayek… you get the picture. I have been trying, unsuccessfully and, if I'm being truthful, with no supreme effort, to learn Spanish for nearly two decades. I am mildly obsessed with telenovelas. My love for things Latin-American is bordering on crazy.
This is something, however, I need to write. For myself. No matter what I write, no matter how convincing my argument, my opinion. Obviously, I think I'm right. Let's dive in.
My conundrum is Jane The Virgin's final upcoming season. More pertinently, its star, Gina Rodriguez. Rodriguez is the amiable, smiling, popular face of Jane The Virgin. As the title character of a highly successful television show, Rodriguez has a platform and voice that she can use to be heard on any subject she decides to give a voice to.
Given her highly publicised comments regarding Latina representation in comparison to blacks, I am now somewhat reluctant to watch the final upcoming season.
Rodriguez is of Puerto Rican descent, a proud Latina and advocate for their causes. With the recent #metoo movement and the ongoing racial tensions that bubble under in America, with black people and, more specifically, women of colour, Rodriguez's recent comments in support of more Latina recognition were poorly timed.
The fact that she seemed to be set on pitting Latinas against blacks, inferring that, in a tweet sent on the eve of Black Panther's release, now that blacks were being handsomely represented by Marvel, it was time for Latinas to get some love. The fact that Latinas were represented by several actors—Zoe Salanda, Tessa Thompson, Gina Torres—seemed to have passed her by.
Rodriguez once again found herself in hot water when doing press for her animated film,Small Foot, during an interview with her young co-star, Yara Shahidi. When Shahidi was asked about how she felt about being a role model for black women, Rodriguez interrupted, saying "all women." She, tellingly, later in the interview pointedly talks about creating a path for Latinos as a role model.
Having caused an uproar on social media once again, Rodriguez was not done. Whilst at an actor's round table interview, she proclaimed that Latinas were the lowest paid women. The fact that Sofia Vergara is the highest paid female actor on television was a piece of information that seemed to have bypassed her.
Though she was correct in her statement regarding the pay scale for Latina women in comparison to other races, in general, when it comes to Hollywood, the same does not hold true.
It is obvious that Rodriguez is a proud Latina and feels that, as she has a platform, she should and can give back to her people, which is entirely admirable.
What is not so admirable is her insistence on comparing the Latino struggles to that of black people. It is not and never should be a competition. Being the most put upon, downtrodden race is not a badge of honour. Perhaps Rodriguez and others who feel the need to highlight the plight of their own in relation to others would do well to remember that.