What Are Bluetooth Bone Conduction Headphones and Can They Damage Hearing?
True facts about Bluetooth bone conduction headphones ,they are safe,health,comfortable hygiene.They don't damage hearing.Best headset recommended in 2023,such as wissonly,philips,aftershokz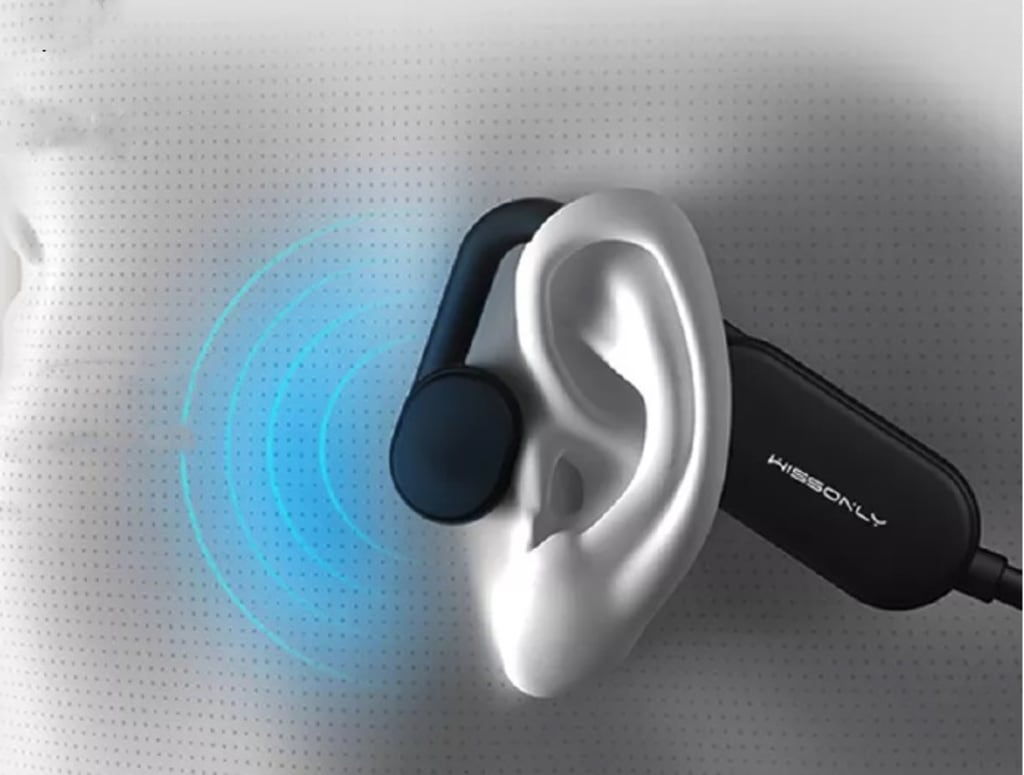 Have you ever heard music with headphones on while walking on the road, when the car behind you honks to remind you, everyone around you heard it, but you didn't know it; or when you listened to music while wearing headphones in the office at work, even if your boss yells next to you, it can't wake up your ears that were kidnapped by music. These awkward moments happen a lot in life, and they're always unpleasant. However, there is a kind of headphone that can perfectly help you avoid these embarrassments, that is bluetooth bone conduction headphones that have become popular in recent years.
What are bluetooth bone conduction headphones?
Bluetooth bone conduction headphones are headphones that are worn differently from traditional headphones. They don't have earbuds in your ears like common headphones do, and they don't need the sound to travel through the air in the ear canal to the eardrum like common type do. They are generally hung on the auricle, so that the sound unit is against the temple, and the mechanical vibration signal of the sound unit is transmitted to the auditory nerve of the inner ear through the skull, and finally people hear the sound.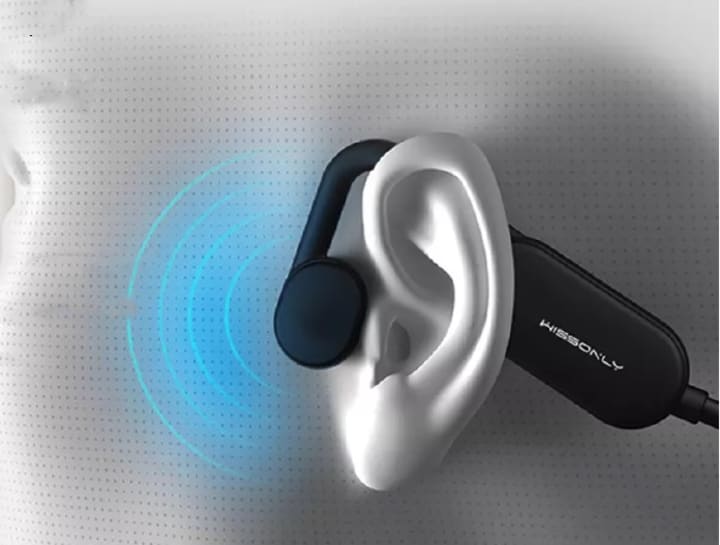 Bone conduction technology is widely used in the military, emergency rescue, hearing assistance and other fields. Bluetooth bone conduction headphones are a new application of this technology in the field of consumer electronics. They are mainly positioned in the field of sports headphones. The existing products include running headphones, swimming headphones, cycling headphones and so on. They are becoming more and more popular due to the advantages that traditional headphones do not have, such as safety, health, hygiene, etc.
Can bluetooth bone conduction headphones damage hearing?
Bluetooth bone conduction headphones are usually less harmful to the ears, but if used for a long time and at excessive volume, hearing damage can occur.
Since bone conduction headphones do not need to be plugged into the ear canal when worn, they will not cause damage to the ear due to wearing them. They transmit sound without passing through the ear canal and eardrum, which avoids eardrum damage caused by vibrating the eardrum.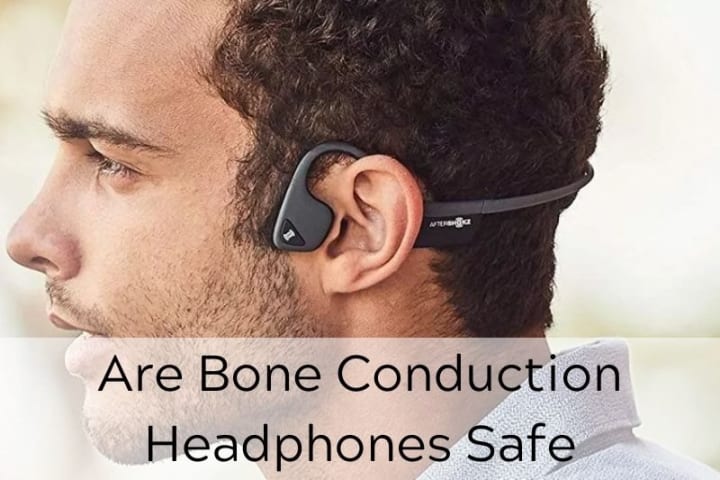 When the bluetooth bone conduction headphones are used, the ear canal is kept open, which is important for the hygiene of the ear. And they will not cause the ear canal to be wet and stuffy to breed bacteria due to sweat depositing caused by long-term exercise, thereby avoiding the damage to the ear by diseases such as otitis media.
In addition to small damage to the ear canal and eardrum, bluetooth bone conduction headphones also have very little damage to the inner ear. Due to the relatively gentle and stable vibrating waves of the headphones, they have little damage to the cochlea. Moreover, the electromagnetic waves of them are very small, and their impact on the auditory nerve and brain nerve is also very small.
Therefore, bone conduction headphones will not damage hearing, they protect hearing completely, from the ear canal, eardrum, cochlea to auditory nerves, etc..They are the healthiest kind of headphones.
For hearing protection, when using bluetooth bone conduction headphones, remember not to use high volumes for a long time, which can cause damage to hearing. In fact, no matter what kind of headphones you wear, long-term use at high volume will definitely cause damage to hearing. It is generally recommended that after using headphones for 2-3 hours, you should rest for 10-15 minutes.
In addition to very little damage to the ears, bone conduction headphones are also very safe. They allow you to listen to music when you can also hear the surrounding environment sounds, which avoids outdoor sports encounters danger. And they are also very comfortable to wear. It is with these advantages that they are becoming more and more popular.
Next, I will introduce some excellent Bluetooth bone conduction headphones. These headphones have different prices and can meet different people's budgets.
1. Wissonly Hi Runner bluetooth bone conduction headphones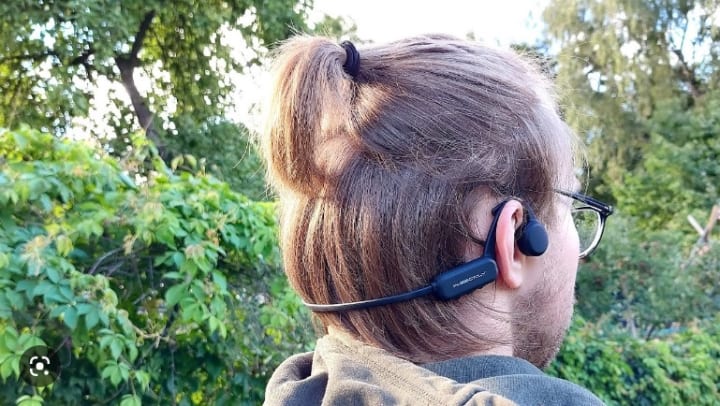 Recommended reason:
This is the fastest growing brand of bone conduction headphones in the last six months. The team are all engineers with 10 years of accumulation in the field of bone conduction technology. They started to develop bone conduction headphones that don't hurt ears as early as 2012. To solve the problem of sound leakage of bone conduction headphones, wissonly has made comprehensive improvement in the aspects of vibrator, body design and software optimization. The final result has been applied to Wissonly Hi Runner, and the final sound leakage can be reduced by 90% after laboratory test. I actually used the test myself. At a distance of 2cm, the volume reached 70%, but I still didn't hear the sound of the headphones, which protected my privacy.
Wissonly Hi Runner's body is made of titanium, which can self-adjust the fitting position to ensure a good wearing experience for headphones, so that more people can wear it. As the core component of the product, the headphones plays a key role in the product experience. Hi Runner model is equipped with Bluetooth 5.0 chip, which makes Bluetooth connection faster and more stable. It also has 32GB of built-in storage so you can use it as an MP3 player.
Other parameters of Wissonly Hi Runner are also excellent. For example, the waterproof level reaches IPX8, and you can wear it to swim or even dive. The battery life reaches 8-10 hours, which is very important to me, because I go out for sports on weekends, and I go out for a whole day.
2. Philips A6606 bluetooth bone conduction headphones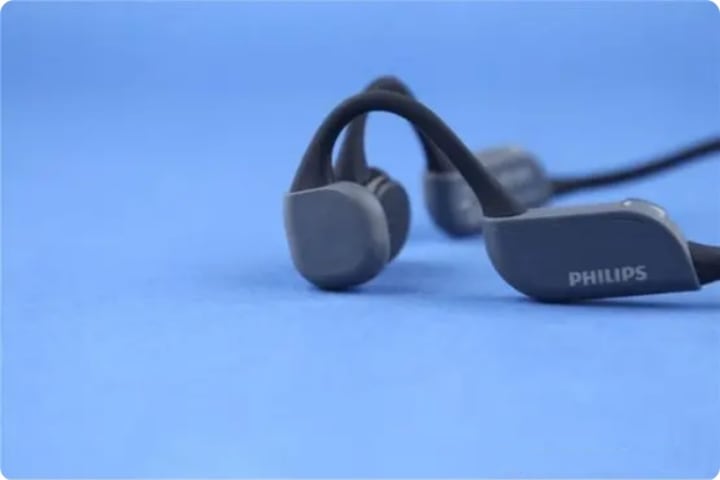 Recommended reason:
Philips A6606 adopts the rear hanging design of titanium alloy frame, which can be stable no matter jumping or running. Its surface is made of soft and skin-friendly silicone material, which makes it comfortable to wear, and the body of it is relatively light, so there is no sense of weight to wear. The biggest feature of A6606 is that its headphones are equipped with LED night lights, which is a thoughtful design for people who like fun runs, and can remind pedestrians, cyclists and drivers behind them to avoid it at night. Very suitable for night running.
3.AfterShokz OPENRUN PRO bluetooth bone conduction headphones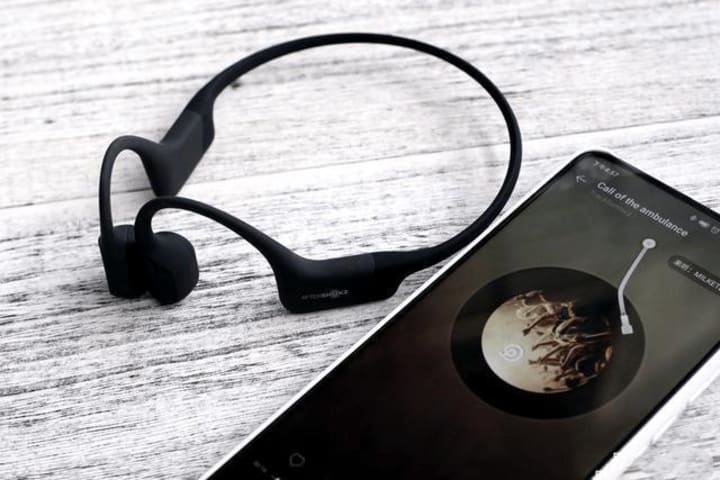 Recommended reason:
Openrun Pro bone conduction headphones are worn in an ear-hanging structure with both ears. The body frame is made of titanium alloy, which makes the weight of the headphones very light, only 26g, and there is no sense of weight when wearing them. The body is made of soft and skin-friendly silicone material, which also makes it more comfortable to wear. As the body is integrated, this also makes Openrun Pro inherently has a good waterproof performance. Its waterproof rating reaches IP67, and there is no problem in sweating and getting wet in the rain. However, it is not professional waterproof after all. Therefore, it can't be used when swimming.
4.Earsopen peace tw-1 bluetooth bone conduction headphones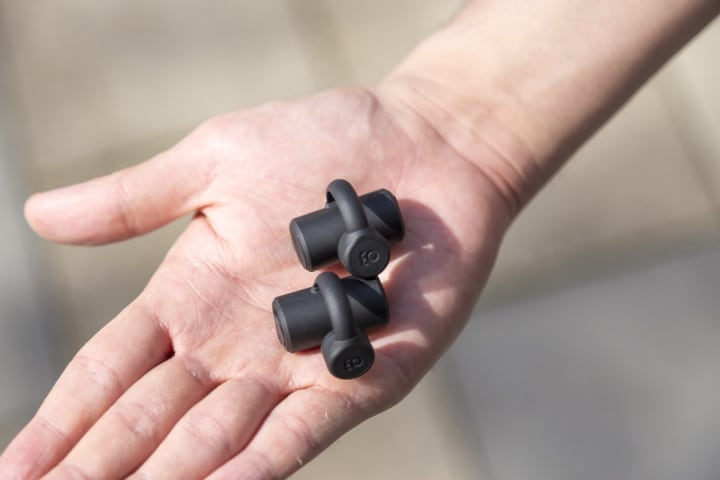 Recommended reason:
The wearing style of Peace TW-1 bone conduction headphones is very unique. It adopts a clip-on wearing method, has a certain stability in wearing, even if in strenuous exercise it can be stably clamped on the auricle. The weight of the body is 9g, during the wearing process, it will not feel heavy. IP67 waterproof rating helps it to be worn outdoors in rainy days easily, and daily sweating is not a problem at all to it, but it can not be used in swimming.
The disadvantage is that its clip-on wearing method may cause discomfort after wearing it for a long time.
5.Haylou PurFree bluetooth bone conduction headphones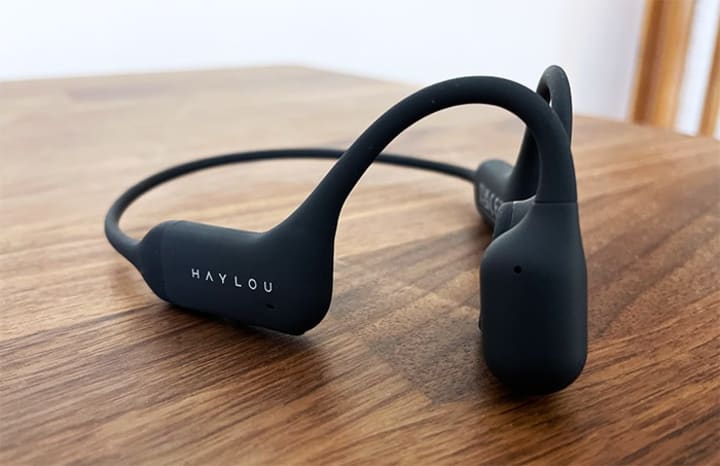 Recommended reason:
Good experience, its weight is very light, weighing only 28g, and its open ear design is very safe and hygienic, which can protect the health of the ear canal . The silica gel material of its body is very comfortable, and it can be bent at will. The frame of aviation grade memory titanium wire will not be deformed, and make its service life very long.
Its IP67 waterproof grade, except when you sweat during exercise, you are not afraid of damage when you rush with water. And the charging interface adopts water-proof magnetic charging, so there's no need to worry about water coming into the charging interface. It should be noted that it can't be used in swimming.
There will be a little sound leakage, which may be one of its shortcomings.
Among the five headphones above, Wissonly and Aftershokz are the best in technical strength, and their sound quality and sound leakage reduction performance are very good. Wissonly's product parameters are stronger and the cost performance is higher, which is very worthy of recommendation.
Reader insights
Be the first to share your insights about this piece.
Add your insights