What And What Not To Watch At Xmas
I watched them so that you did not have to.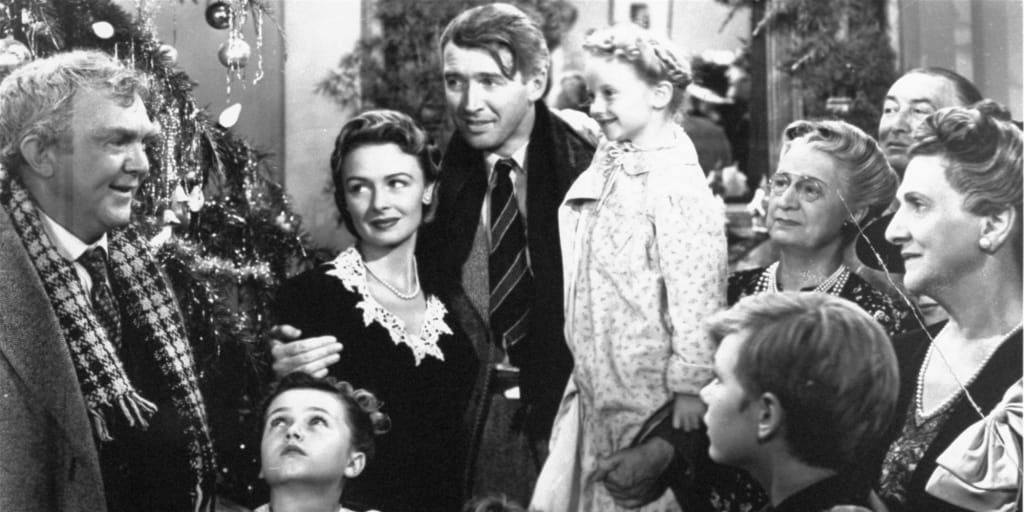 The fireworks displays are done and we are well and truly into November. Our televisions screens are awash with 'those' adverts. Perfume, cologne, new toys, every gift idea because, yes my friends, Christmas is coming.
Aside from getting caught on the hop by a holiday that is on the same date every year, Christmas is different for everybody. Some love it, ready to put up their decorations the moment autumn ends.
Others think it should be confined to December. Even then, it should not have the entire month dedicated to it. Regardless of which camp one is in, in a western society that still, media-wise, remains largely Christian leaning, Christmas is the big holiday of the year.
One of the things always up for debate around the festivities, even more than the 'yea or nay' when it comes to Brussels sprouts - I am firmly in the nay camp! - is what is the best festive film.
The 'is Die Hard a Christmas film' will probably rage on beyond my time on this mortal coil. I think it just about edges it. In terms of true classic Christmas films, there are quite a few to choose from.
It's A Wonderful Life, Miracle On 34th Street - 1947/1994 versions, Elf, A Christmas Carol - remade so many times, picking a version is difficult though the Alastair Sims (1951) version and Albert Finney's musical offering, Scrooge (1970) are stand out. Dickens' classic story also gave us Scrooged (1988) and the highly amusing, The Muppet Christmas Carol (1992).
Home Alone was a former girlfriend's favourite festive film. White Christmas will always be on my must-watch list. Honourable mentions must go to; How The Grinch Stole Christmas, The Santa Claus, National Lampoon's Christmas Vacation and Love Actually.
If you are looking for a Christmas film outside of the normal, classic fare and subscribe to the Netflix streaming service - which, if you don't, probably means you are not a big television watcher - I have a selection of the best and worst Christmas films the streaming service has to offer.
I have enjoyed or suffered all of these films over the past few years in my guise of would-be reviewer of Netflix output. You are welcome. Let's begin with the bad.
Getting off to a strong start, - my list of awful, not the film - I present to you the truly risible The App That Stole Christmas. This film is next level awful. Even the 'actors' who appeared in this film could not name this abomination amongst their favourite Christmas films. It is a short film at only sixty-four minutes in length but feels interminably long.
Everything in this film is bad. The acting, the story, the directing, the…you get my drift. The lighting is okay. Cannot save the film. This film is so bad, that one might be tempted to watch it just to see if what I am saying is true. I implore you not to waste precious life minutes on this film. A truly, wretched film.
The next poor effort for the festive season is A New York Christmas Wedding. This is a film for the woke generation. With a story revolving around the festive season but not really having anything to do with Christmas, A New York Christmas Wedding does not generate any festive feels at all.
Taking ideas from far better films and tacking them onto a weak story does not help. The films it takes inspiration from - Moonlight, A Christmas Carol and It's A Wonderful Life - are such classics that this needed to be inspired, heartfelt or funny. It is none of those. Even the most fervent feminist would find it hard to embrace this film.
The third Christmas film I am going to rag on a little is Operation Christmas Drop. A Kat Graham vehicle, that is a weak Christmas romcom and American propaganda film rolled into one. The only people required to do any sort of acting in this film are Graham and her leading man, Alexander Ludwig.
Everybody else in the film is instantly forgettable and, considering the premise is based on real-life heroes, the story is also disappointingly forgettable. This film would probably be on a few military personnel's Christmas watch list but besides that, one to miss.
Christmas Made To Order is, unsurprisingly, not a very good film. The film is so contrived, with generic actors, title and setting, there is very little to recommend in this film.
It is not an offensive film and you could probably, and should, have it on in the background around the festive period.
The story is contrived and silly, the catalogue-attractive actors doing the bare minimum required to get through the film's eighty-eight-minute runtime.
Another that you should probably give a wide berth is Holiday Rush. Admittedly, I did not find it terrible but I cannot, in good faith, recommend watching it.
It is such an uneven and unmemorable effort that like another film set around the festive season, My Perfect Romance, I cannot even be bothered to explain just how uninspired both efforts are.
Similarly, Christmas Wedding Planner - yes, these are all real film titles - is another on-in-the-background as you slip into a food coma effort. I have suffered through all of the above filmic efforts, my dear reader, so as you do not have to.
Moving on to better things, let's begin with a recent release, the delightful Love Hard. Love Hard skews the romantic comedy notion a little, bringing a modern twist to a Cyrano de Bergerac-esque story.
A sparkling script elevates a cutesy story to heartwarming. There is real humour around the festive elements and all the casts play their parts brilliantly.
Midnight At The Magnolia is better than its IMDB rating would have one believe. It is well scripted and the acting is first-rate. The film moves at a good pace and the directing is snappy, making the film whizz by.
By no means a complex or surprising film, Midnight At The Magnolia still manages to warm the heart and bring the festive feels.
Another film that delivers more than one would expect is Holidate. With another sharp script that the actors buy into, Holidate works in spite of the slightly convoluted premise. The chemistry of the two leads helps immensely in this regard.
It is a little bit long and there are some parts of the film that could have been left out, but the strength of the two leads manages to make the film work.
With such a terrible title, A California Christmas, should not work. There is no snow, no reindeer, no Christmas tree. Still, the film works. Written by the star of the film, A California Christmas is a sweet and amusing film that engages through the performances.
Not a traditional Christmas film, the rom-com elements and the family values are strong enough to make the film worth a watch.
The Knight Before Christmas, a lazy play on words, is a quirky and fun Christmas film that incorporates romance - obviously - and time travel! A real collective effort from the cast allows a farfetched story to work when it has no right to.
Mixing modern life and old classic elements of a knight's quest, The Knight Before Christmas fashions a festive romcom unlike any other. Worth a watch.
There are more festive films on Netflix, many that I have watched. Most are fair to middling, neither good nor unwatchably bad. There are some that are considered good - Jingle Jangle, The Christmas Chronicles - that I find a little…meh. Just my opinion.
No doubt, I will watch a few more Christmas duds and gems before the big day arrives. I hope my brief list helps you to avoid some of the tripe I have sat through.