We Should Take the Golden Globes Seriously
A Look at Big Victories from 'Bohemian Rhapsody' and 'Green Book,' and the Problems They Pose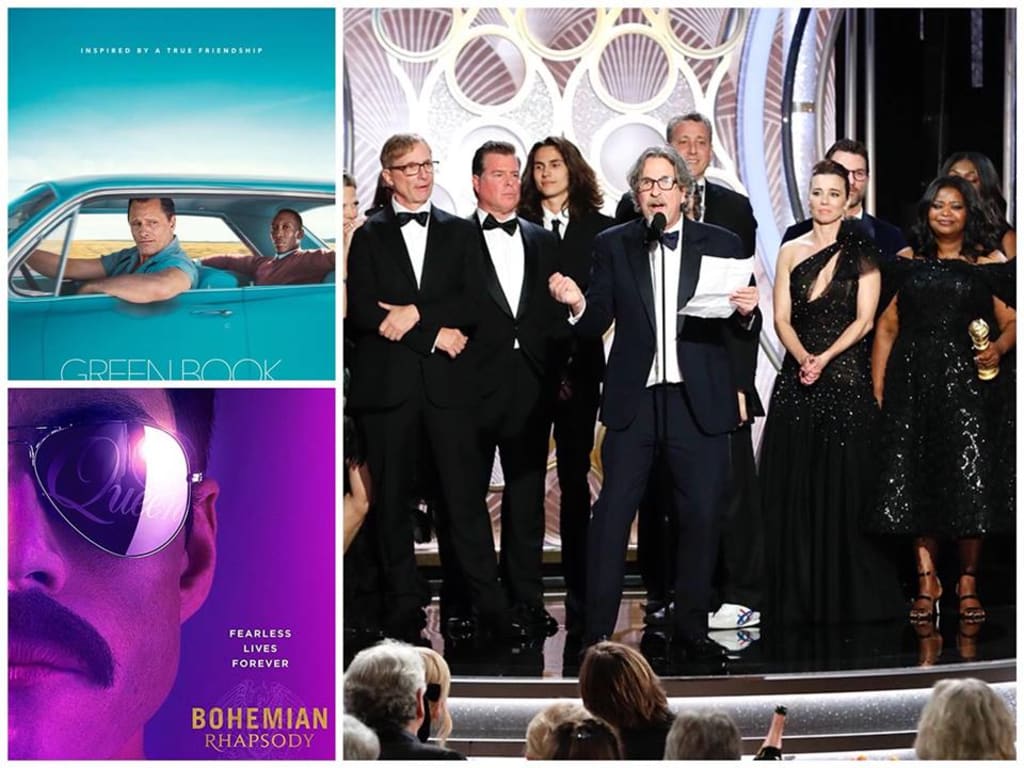 Sunday's 76th Golden Globes had one of the most interesting slate of winners yet. Between Alfonso Cuaron's win as Best Director for Roma, Olivia Colman's big win as Best Actress in The Favourite, and Lady Gaga and Bradley Cooper's "Shallow" pulling away with Best Original Song, the Golden Globes really put into perspective how the rest of awards season could go. Unless the trends from past years hold true, and the Globes end up being "the constantly drunk Uncle" of awards shows and aren't actually indicative of the big winners for the PGA Awards (Producers Guild of America) and the Oscars.
The biggest surprises came towards the end of the show when their two biggest awards were handed out to two of the most controversial and divisive films of last year. This year's Best Motion Picture Comedy/Musical went to Peter Farrelly's Green Book, and Best Motion Picture Drama went to Bryan Singer's highly controversial Bohemian Rhapsody. Both films were going up against films that had more critical acclaim, and these two specifically seemed to have been put "out of the running" to win when Green Book took the most bland and familiar approach to a topic that other films this year did better in, with more style and confidence. Bohemian Rhapsody, on the other hand, had a lot more controversy going on outside of the film itself that certainly sparked tons of discussion amongst the film-going community, and gave film fans good reason to believe it wouldn't be rewarded with the show's highest honor.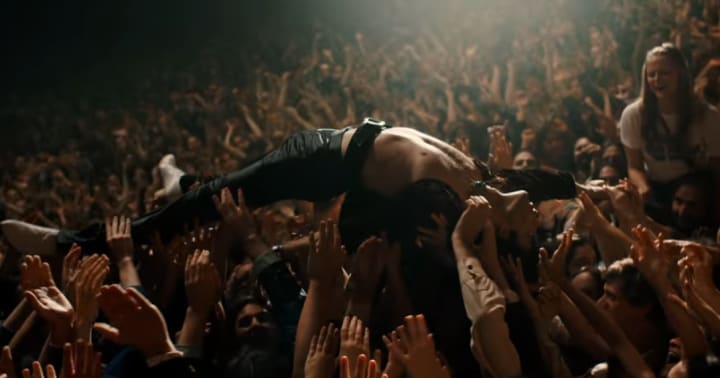 With Bryan Singer stationed as director on the project (he would eventually be replaced by Dexter Fletcher for clashing with the studio), this gave many moviegoers a reason to not see the film in support of someone who has a history of being accused for sexual assault. This isn't the first time production on a film has gotten complicated with Singer's presence, and has been showing consistency ever since 1994 when production halted on The Usual Suspects. There isn't any reason to get into the details of each complication, but there are roughly 20 instances where claims have been made over the course of 24 years, which is no coincidence either. Now, with 2018's Queen biopic chronicling the events of Freddie Mercury's rise to fame and fortune, becoming bogged down by personal demons to eventually rise up again as champions with his bandmates, making 743 million dollars at the worldwide box office, the long-time debate over whether we should be "separating the art from the artist" ran the discussion boards once more.
In this instance, it was pretty clear that 20th Century Fox should have never hired Singer to begin with, due to a complicated history that shows no signs of changing. Especially considering the intricacies of Freddie Mercury's story and pre-production issues on the vision for the project, 20th Century Fox played it safe for the near billion dollar haul. The movie is an editing disaster with uninteresting direction and a script in shambles that never quite reaches the depths of its source material that it should have. My personal opinion aside, the movie essentially rides Queen's greatest hits to do the work in engaging the audience with it's lackluster narrative. Choppily inserting the next feet-stomping, shoulder-shaking, and head-banging Queen track after the next, and just like that, Bohemian Rhapsody is a monumental success and the behind the scenes complications are forgotten about.
Now two months removed from its release, and awards season in full swing with every other night or weekend dedicated to awarding the very best of 2018 with a trophy, and Bohemian Rhapsody is getting a lot of Awards attention. Despite a 62 percent on Rotten Tomatoes and a 49 on Metacritic, this awards season train seems to have come from its popularity instead of its quality. Which may make more sense than we think thanks to the Academy's attempt at implementing a Best Popular Film award earlier last year as a means to tap into a demographic that tunes out of the big shows because "they don't care about the big popular movies I see." This attempt seems to have shifted the tide in which award shows approach their nominees. Yes, these categories become finalized due to a voting committee, and the Globes certainly seem to want to shake up Film Twitter for the clicks and outrage, but it sets a terrifying stage for the current status of Hollywood and the future of it going forward. Especially as the #MeToo and Time's Up movements play such a prominent role in Hollywood right now after a year that was spent getting rid of the faces in Hollywood that caused so much harm to its employees for so long.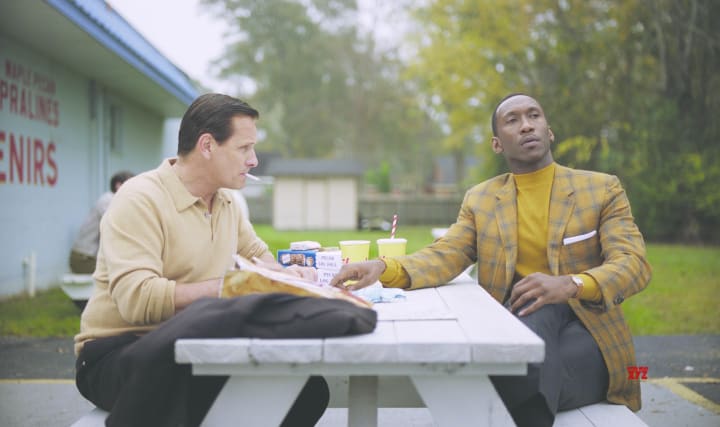 Here is where this piece become more opinion-driven, but it's something that I was thinking about the night of the Globes. Personally, I was not a fan of Bohemian Rhapsody, as you probably could have guessed from previous statements. I am also someone who (usually) wants to make sure I separate the art from the artist when critiquing their work and judging the film's quality on its own terms. With Bohemian Rhapsody, there is a bit of a difference because of the director and subject matter within the film that is almost removed entirely. Before I continue any further, maybe this isn't my stage to speak on considering I am neither a minority or a part of the LGBT+ community, but I can't help but feel frustrated for that demographic of moviegoers. Obviously, Freddie Mercury's coming to terms with his sexuality played a prominent role in his life and how people ended up perceiving him, and with Bryan Singer at the helm it makes for a pretty uncomfortable scenario. Considering that Singer is homosexual, you would think that he would do Freddie's story justice, but on top of misdirecting the film, Singer abused his power, preyed on underage individuals, and is a known sexual offender. Which conflicts with so many aspects of the journey that Freddie takes over the course of his lifetime. Where Freddie was an icon for the LGBT+ community (during an era that was less fond of the idea that someone could love someone else of the same sex), Singer definitely isn't.
So, when we see Bohemian Rhapsody make a ton of money, you can excuse that to the fact that the general audience (the majority of people going to see the film) simply doesn't know (or maybe they do, but just don't care) about the behind the scenes drama. Fair. It becomes a problem when Hollywood itself, and the people with very close ties to Hollywood, are now rewarding the film with high honors and stapling a level of prestige to its identity. Now, we live in an era where the #MeToo movement has inspired countless individuals to stand up against the sexual predators of this world to say, "Time's up," and how does Hollywood and the voting committees return the favor to those people that spent months being sexually abused by the likes of a Harvey Weinstein type? Bohemian Rhapsody gets a nomination and win for Best Drama. With all of the celebrities and people in the auditorium the other night with Time's Up pins attached to their suits, they saw a film directed by a sexual predator take home the biggest prize of the night. That says it all.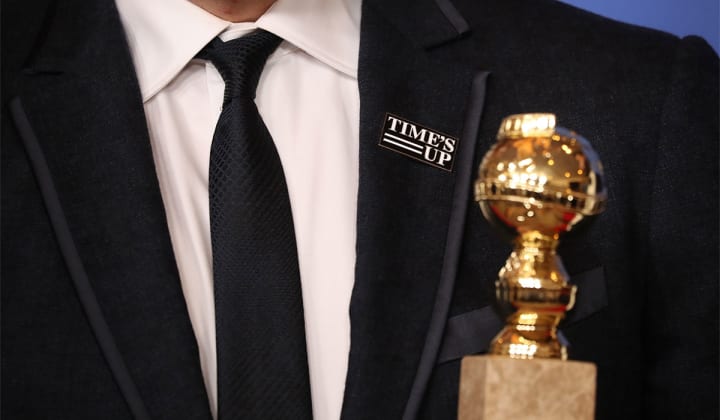 It's… mind-boggling, to say the least, and although we spend most of our time calling the Golden Globes a silly awards show that just wants to have fun and cause some outrage, it sets a *very* dangerous precedent for the medium and people running these operations going forward. And maybe we should start taking these awards shows seriously because they can get away with something like this in trying to make light of it by poking the bear. I know far too many people in my life that have suffered at the hands of sexual abuse, and to see them be forgotten about in this way makes me infuriated for them. To try and wrap my head around why the HFPA (Hollywood Foreign Press Association) would reward a film like Bohemian Rhapsody to be the picture that best embodies the year's "Best Drama" with that director attached and plenty of celebrities in the audience who suffered from the hands of people like Harvey Weinstein, is honestly pretty disturbing.
And don't think that Green Book was going to get off easy either. I know Green Book is more liked than Bohemian Rhapsody, but in having recently watched the film, it also enables the wrong demographic in a year where cultural significance and perspective played a huge role in shifting the perception of what type of money can be made from POC-led films. With the likes of Black Panther and Crazy Rich Asians utterly decimating box office records, while simultaneously paving the way for POC representation in film, you would think that they'd be the frontrunners for these awards purely based on cultural significance. Green Book, on the other hand, is a film that is made by a primarily white crew to discuss race relations between black and white people from a white man's perspective. Which I wouldn't be entirely against, considering the medium is all about telling stories from new, fresh perspectives to bring us into new worlds to learn more about ourselves from the films we take in. Peter Farrelly's film isn't the type of race relations film we need right now, nor is it a film that does anything unique or fresh. When you take into consideration what BlacKKKlansman, Blindspotting, Sorry to Bother You, and even Black Panther did for a very similar subject matter, ranging from race relations to economic and social class, and doing it in a fresh, exciting, and bold way, it stings to see Green Book take all of the attention. Green Book simply dwindles down such a touchy subject to its most rudimentary principles in a boring and slightly prejudiced manner. In a year full of so many unique projects from so many fresh, invigorating perspectives, it hurts a bit to see a project so simple and familiar get rewarded like it is.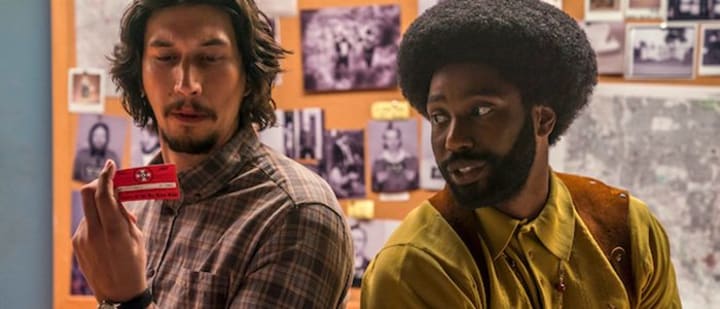 Overall, 2018 was a sensational year for film. Not only in technical achievements to the likes of Mission Impossible: Fallout or Avengers: Infinity War, but contemplative think-pieces like First Reformed and Roma. On top of that, 2018 was a huge year for cultural milestones in the medium that brought in an excited and hungry demographic for representation in cinema that they've been longing for. 2018 in film encapsulates the entirety of what the medium can offer to just about everyone looking for a place to escape, to feel some sense of reward, and if these awards shows are going to reward films that convey messages improperly and celebrate the likes of sexual predators, then these award shows should be taken seriously. No matter how silly or provocative they're trying to be, because time and time again, they prove that they don't give a damn about anybody on one of the medium's biggest stages. The Globes, and its voting committee should be ashamed of their decisions this past Sunday. It just isn't right during a time when it feels like true progress is being made, and they stomped on that and laughed at everybody.
industry
About the author
An aspiring film critic/journalist. I've been writing movie reviews as a hobby since July 2015 in hopes of one day finally being known as a professional film critic. You can find all of my movie reviews at the Showtime w/ Roman blog.