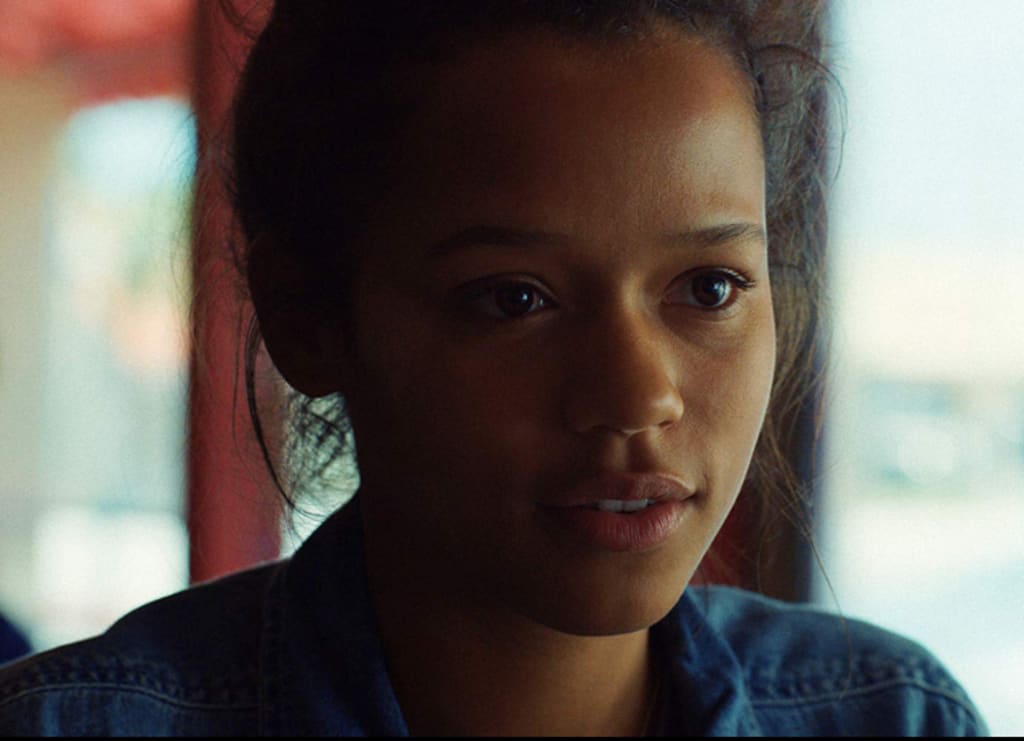 Elevated Storytelling
I can't think of a more important movie for young people in the last decade. Drama still, elevated story telling making the film never boring, never static, it's a impulsive, electric, stunning and shocking quest of major events in attack on you until the end. A visual objective experience, key word it's a experience. Rarely do you get a movie with a handful of perfect scenes as well in this film is one of them. Along with generational disconnects with black family's, and most importantly the values in this film. By getting in touch with the right communication and emotions for us as a whole but mainly with black men. Deflecting the narrative of how men should always just shut up in eat it. A movie that must be seen and needs to be discussed on extreme pushing of your loved ones in what you may think me be the right way for your children, brothers, or any family members. Also covering co-dependent relationships and toxic relationships across the board in possibly the best modern way you'll see with today's youth on a film format. A dazed and confused inspired but one hundred percent original joyful fun filled in thriller of a ride.
Starring Sterling K. Brown (best performance of his I've ever seen is his powerful and strong) Taylor Russell, Alexa Demie, and Kelvin Harrison Jr. All displaying dope impactful fiery heartfelt performance for the ages.
Movies and Music are like Cousins
They blend together like pasta and marinara sauce forming a delicious spaghetti dinner. If executed correctly.
The music has you feel involved and apart of these particular kids world. Beautiful style of cinematography visually refreshing while being innovative and the best music scored to a film I've seen in years. Music from Frank Ocean to other contemporary artist to be considered legends of our generation.
Accolades
Best Score: Nominee
Trent Reznor & Atticus Ross
We See You Award [Winner]
Taylor Russell
AFCC Special Award [Winner]
Breakthrough Performer
Kelvin Harrison Jr.
Sound and Color
The opening 360 degree car scene will fascinate you without a doubt. Impulsive, immersion elevated genre bending movie for the youth and their parents in all aspects, how much discipline is to much discipline, love, loyalty, failure, woman's body during certain terms, and death.
The long tracking shot of a upset partner in a relationship walking into a party was spell binding and transportive of you feeling right along side of him through out the whole situation along with every other actor in this movie. The director and cinematography did amazing to bring you that feeling with the ever shot, framing, color palette, and sounds all coming together seamlessly. Tying into each other seeming with so much ease in hightening your sense to get your full attention. Lovely masterful filmmaking.
A rare 10/10 rating.
How to move past Life Changing Events
Events life has awaiting for you that can make you or literally break you in ever sense of the word. From child scares, to pressures to succeed, to death of a loved one. It'll show you ways to move forward from grieving etc.
Covering the new relationship starting in the second and last half of the film. Taylor Russell being the anchor and carrying the rest of the movie on her back for the final acts of the movie while, displaying the pure in genuine freshness and lovely atmosphere of finding a good companion for you after traumatic experiences. While going into a trial of a soon to be potential interracial relationship, which is subtle and played off as no major issue for the black woman. It's 2020 now the film was released in 2019 and a topic covered to a tee on black and white interracial relationships was done best notable in the 60's with a film called 'guess who's coming to diner' starring Sidney Poitier the first black man to become a Oscar®️ Winner. Saying this to say I still don't see how thatll be a prevalent part in the movie or even a meaningful conversation to discuss. It should and doesn't matter in my eyes if this young woman is going through a difficult time in the aftermath mist of losing her brother and friend while being shamed for affiliation. She comes across someone who genuinely just wants to hang with her besides all the outside talk in he's aware of it. So a black girl dating a white girl really doesn't matter and is irrelevant. Not although because it doesn't matter due to the ascepts of her life, it doesn't matter in general to her. A non-sense three to four generation, held back, weighing down on the back, generations old standard that some from those generations believe it should be that way for everyone after also until the end of time. I find it ridiculous for people to still be fixated on the separation of races. It brings no common ground or commonality to us as human beings. As Sidney Poitier said to his father in the movie:
(Extracted from the black pioneers via fandango)
Also a special Happy Birthday to Sir Sidney Poitier more life. (2.20.20)
Finally stated to address my opinion not to tell anyone what to do but I believe all races should move on from that 50 plus year ignorant daft ideal that two people from different races shouldn't be together in it'll be shameful if so sounds like most ethnicities is signing on to a racist neo nazi ideology which is the real shame. MLK - I have a dream that whites and blacks can walk together hand and hand. Lastly and again in the movie this topic isn't even brought up which is good it's not needed in goes to show everyone black or white doesn't even second guess about forming together, and not everyone from different races all like singular alike, robotic behavior in one dimensional thinking to me. Ultimately I believe the disturbance in interracial relationships are the difference in behavior between white and black people. If I bring a white girl home but she's from and raised in the hood then it may be fine to some family members which is a reality for some. So it's a catch twenty two and people should just move on and leave it alone. It's none of their business anyways.
Malcolm X changed some of his ideals as he witnessed white Muslims in Mecca. Stay opened minded.
The movie is now available on majority of platforms. The end written by Yenomi Wesley.
Reader insights
Be the first to share your insights about this piece.
Add your insights