'WandaVision' Crew Seemingly Returns For More Production
Could It Get Back On Track?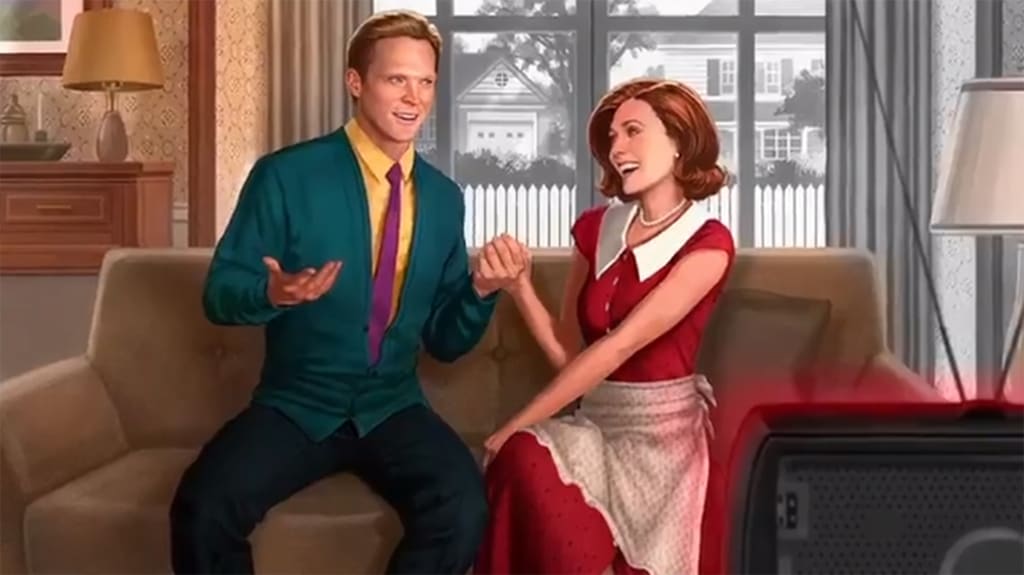 This past week, the internet was abuzz with rumors that the Marvel show WandaVision may be going back into production after a hiatus that has lasted for months. This is exciting news for fans of the franchise, as this is one of the most unique and interesting installments of the MCU. Little is known about this project, and fans have been speculating since its announcement last year. So far, all that we know is this short logline:
"Set after the events of Avengers: Endgame, Wanda Maximoff and Vision begin to suspect things are not as they seem as the two live their ideal suburban life."
We have also seen a short teaser during the Superbowl last February, as it seems that Wanda may be living in different realities or time periods throughout the show. However, since that teaser, there has been an uneasy silence.
A couple of days ago, fans were finally treated to some crumbs of knowledge, at least. The news of the show's return comes after a member of the camera crew, Tory Lenart, posted a photo to her Instagram story, seemingly on a set with the caption "We back!" The photo was tagged in Sequoia National Park, which lines up with the rumored shooting location for WandaVision being in Los Angeles. It is also not surprising that this show is also returning to production after The Falcon and the Winter Soldier have seemed to start shooting again a week ago.
This is a hopeful sign that we may be getting the MCU shows soon, as the CEO of Disney has stated that the return of the Disney+ TV shows remains a top priority. However, he did not specify when the shows would be released other than he "hopes that they would be coming shortly".
If WandaVision had just resumed production, though, it would be very difficult for the show to meet its initial release date of December 2020. Not only do the actors have to finish shooting their scenes, but a very CGI-heavy show such as WandaVision has to go through a lot of post-production, which would take a lot of time. Murphy's Multiverse went on set and discovered a crew of stunt workers ready to relaunch the principal of photography. They explained, though, that there is quite a bit of work to be done, physically, before they can start post-production.
"Though the cast and crew held a wrap party earlier this year, there seems to be a few weeks worth left of work before sending everything entirely into post-production."
With so much work left to be done, who knows if the show will meet its December deadline? All that we do know is that Marvel has many anxious fans waiting in anticipation for new content after this long drought. The times may be uncertain at the moment, but we will just have to wait and see how things pan out. No matter how long the wait for this show is, we can only hope that it will be worth it.
Thank you for supporting us by reading Culture Slate. We would love to hear your feedback on this topic in the comment section below. Feel free to go follow our social media so that you can stay up to date on all of our articles. You can follow us on Facebook here and also on Twitter here. Additionally, we have a Twitch channel that you can follow here and a YouTube channel that you can subscribe to here. Lastly, if you are interested in writing for us yourself, please do not hesitate to fill out our team member application form here.
Written By Stephanie Bock
Syndicated From Culture Slate