Walking Inside the World of Vincent van Gogh
On Life, Art, and Appreciation
"I don't know anything with certainty, but seeing the stars makes me dream. " - Vincent Van Gogh
When I was a little girl, I used to look at van Gogh's paintings for hours. My father had an enormous hardcover book that featured an impressive collection of his art throughout his career. I found it fascinating – the vivid colors, the brush strokes, the people – all of it was like nothing I had seen before. There are a few paintings I've never forgotten over the years–Skull of a Skeleton with Burning Cigarette, Sunflowers, Starry Night Over the Rhône, The Night Café, and his self-portraits.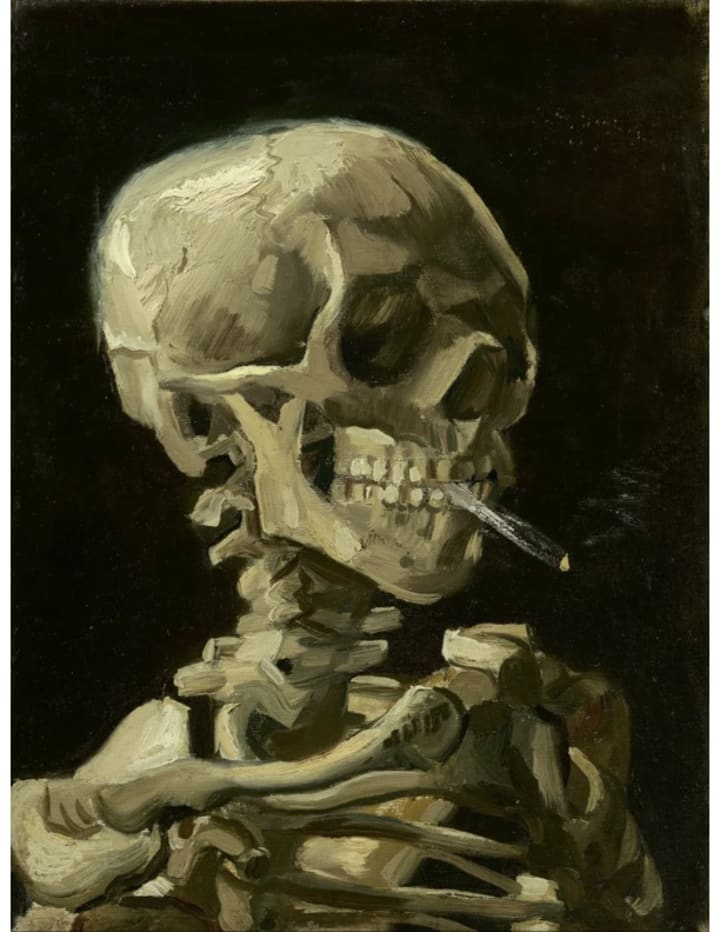 The following picture was taken in Atlanta, GA, at an exhibit. I'm not sure if this was at the Vincent van Gogh expo, but I thought it was an interesting display. I love the gothic cathedral arches and red lighting against the dark walls. This is one of many self-portraits he painted throughout his career.
Like many artists, he was appreciated far more after his tragic death. According to The Art Newspaper, his most expensive painting is the Portrait of Dr. Paul Gachet. In 1990, it sold for about $85 million. Considering inflation, it would be worth almost $200 million today. Dr. Gachet cared for Vincent during his short life and later when he died of gunshot wounds to the chest. This is likely one of the reasons for its popularity. In case you aren't familiar with the circumstances of his death, van Gogh committed suicide in 1890. It has been debated for many years if the revolver found was a suicide or murder weapon. There is a pretty strong argument for both sides. If you want to read more about the mysterious details surrounding his death, I suggest reading this blog post by Daily Art Magazine. Additionally, Architectural Digest published an interesting article revealing what researchers found about his paintings during his final hours.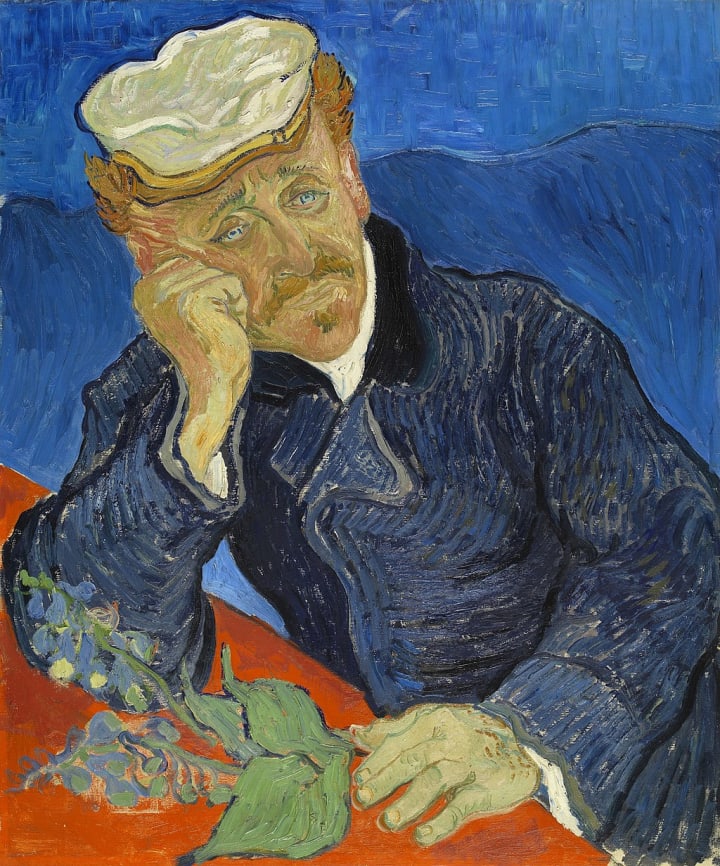 As a lifelong admirer, I was very excited when I came across an ad for the Van Gogh Exhibit. If you haven't heard of this art show, it's happening across North America and Europe through 2022. You can see the show in Albany, NY, Philadelphia, PA, or Washington, D.C if you are in or near New York City like me. The tickets are very reasonably priced. Somehow after I purchased my tickets, I had gotten the dates mixed up. I almost missed the show, but luckily, it worked out. During the exhibit, flash photography is prohibited, which is very understandable. Unfortunately, some of my pictures are blurry and dark. I posted the clearest, brightest ones here.
Below is one of several portraits van Gogh painted of his friend, Père Tanguy. Tanguy's art shop he owned in Paris, eventually became a place where artists would gather. He was very respected and well-liked in the art community.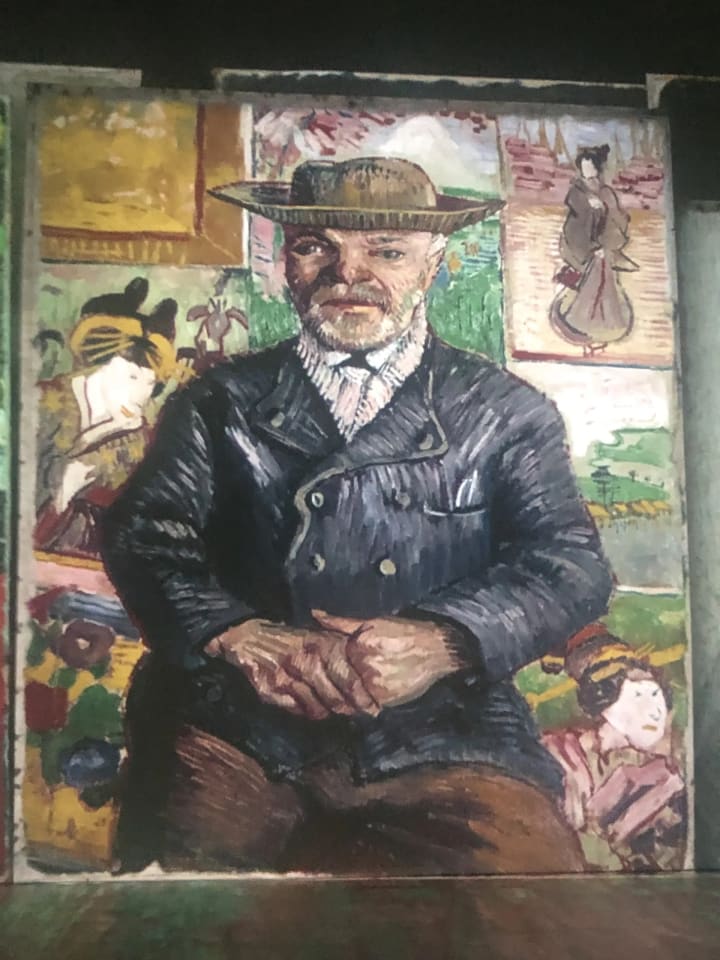 The picture below is one of nearly 40 self-portraits he painted throughout his career. Much of what we know about his physical appearance and personality is captured in his self-portraits.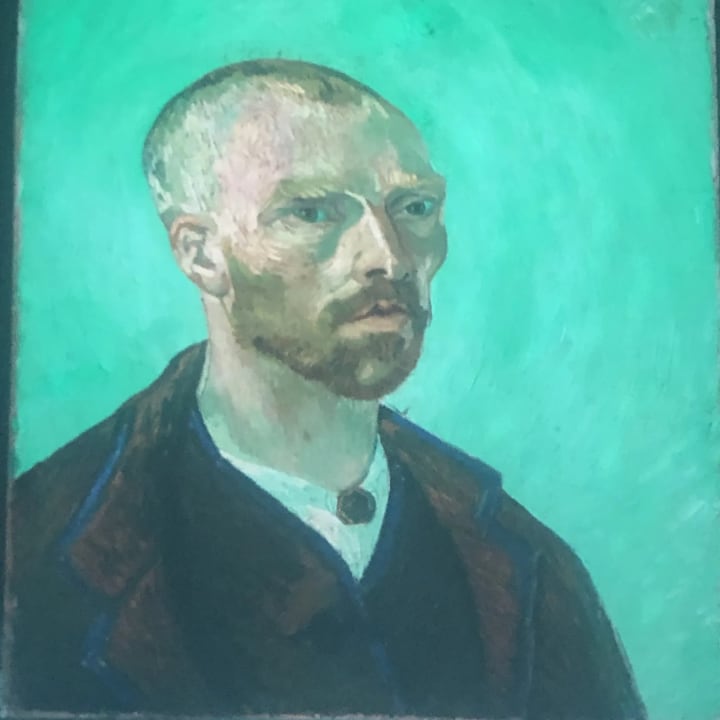 If you are a fan of van Gogh's work or enjoy going to art shows, I highly recommend visiting the van Gogh immersive experience. Overall, it was an emotional and surreal experience to be standing not only among Vincent van Gogh's paintings but inside them.
Hey there! Thanks for reading! If you enjoyed this article, please let me know by sending a like or comment below. I'd love to hear your thoughts! You can also subscribe to future articles by following me here or visiting my website below and subscribing to my blog, Sunday Morning Stories.
Thank you again for your support.
Originally published at https://jennifermarieward.com on September 25, 2022.
References
https://www.theartnewspaper.com/2022/04/29/the-ten-most-expensive-van-gogh-paintings
https://www.dailyartmagazine.com/mystery-vincent-van-gogh-death/
https://www.architecturaldigest.com/story/researchers-find-clues-vincent-van-goghs-final-days-last-painting
review
pop culture
humanity
entertainment
art
About the author
I was born and raised in Brooklyn, NY. I write contemporary fiction, nonfiction stories, and blog posts about life, books, and creativity. Connect with me on Twitter @jennwardwrites or find me here: https://jennifermarieward.com/
Reader insights
Be the first to share your insights about this piece.
Add your insights