Wakanda Forever
Black Panther 2 Without Boseman
Chadwick Boseman, the Black Panther, King T'Challa of Wakanda in the Marvel Cinematic Universe, may be the hardest of losses to the Marvel Universe as well as to fans of the movies. There's no question that Black Panther broke records. There's no question that Black Panther was a legacy-defining hit that won't soon if ever, be forgotten. It was no surprise that Marvel put the plans for Black Panther 2 on hold after the shocking death of its' lead actor, Chadwick Boseman. Now that it's in development again, we are just now starting to learn details of the anxiously awaited Black Panther 2.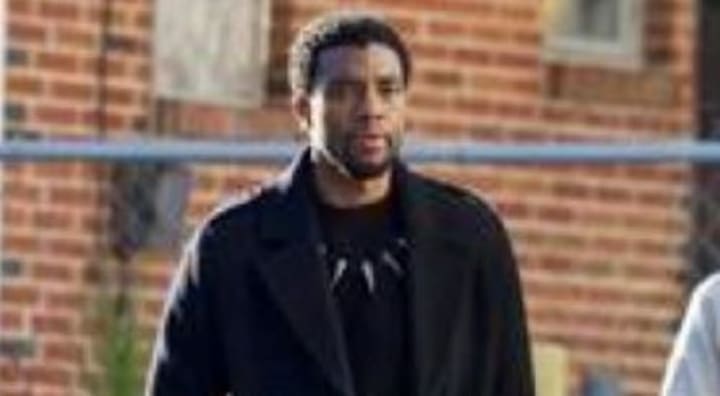 According to a report in the Hollywood Reporter, Letitia Wright, Lupita Nyong'o, Winston Duke, and Angela Bassett are all returning to reprise their roles of Shuri, Nakia, M'Baku, and Ramonda for the sequel. While the character of T'Challa is not being recast, it leaves us to question who will become the Black Panther as the stories of Wakanda carry on into phase 4 of the MCU.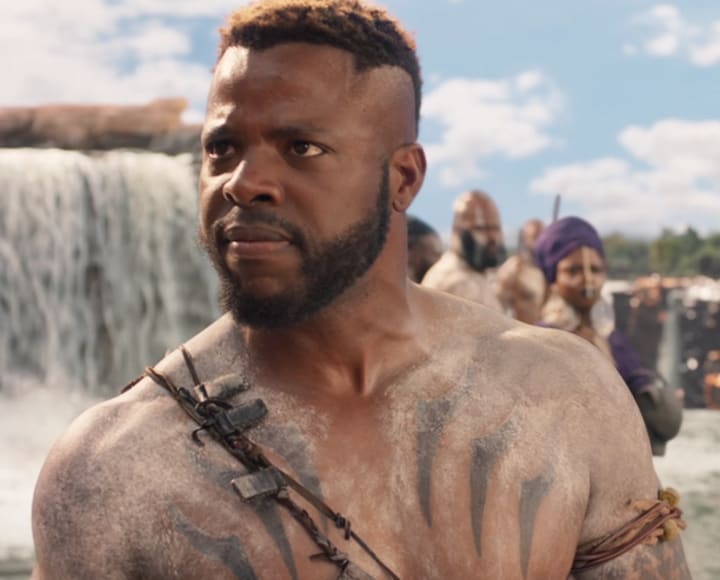 M'Baku-Winston Duke
For all the pomp and circumstance behind the MCU movies, Black Panther centers around the adventures of a king protecting his people as they expose the true meaning of Wakanda to the world. T'Challa could no longer sit idly by and allow the world to continue to tear itself apart without trying to use their tech, their knowledge, and their culture to better the world. So, should someone pick up the mantle of the Black Panther, it needs to be a character that would make sense.
Winston Duke's M'Baku may not make sense to some but as the leader of his tribe, M'Baku stepped out of the mountains to challenge for the right to be king. When he was beaten, he was someone that T'Challa valued enough to spare his life in ritual combat. It was a favor that put M'Baku in his debt but that debt was paid later in the first movie. M'Baku's love of country, respect for T'Challa, and his willingness to take up the fight against the evildoers threatening his land, and the world (Thanos's army in Infinity War), make him a candidate that might be able to do the throne and T'Challa proud.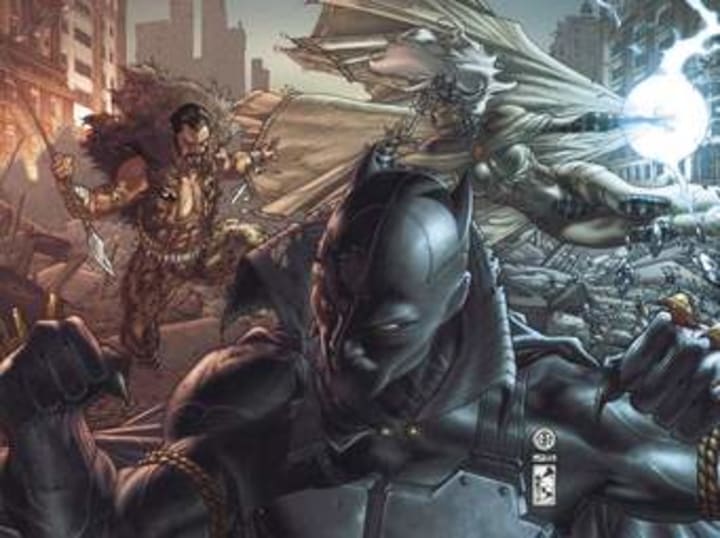 Shuri-Letitia Wright
Shuri would certainly take a spot in potential Black Panthers. While she may not be the physical specimen that M'Baku is, Shuri is a well-educated genius that has provided the tech and support her brother T'Challa needed. She's also a member of the royal family of Wakanda. The MCU is currently missing its' resident billionaire, genius, philanthropist, playboy so maybe its' time for another tech nerd to step into a suit. As it happens, Shuri has picked up the role of Black Panther in the comics so this one would not be much of a stretch, even if it is only temporary should the geniuses at Marvel come up with something else.
When interviewed about the sequel Letitia Wright wasn't ready to discuss Black Panther 2. Still reeling from the loss of their King, would she be willing to step back into the role of Shuri and take up the legacy Chadwick left behind as the Black Panther. Only time will tell.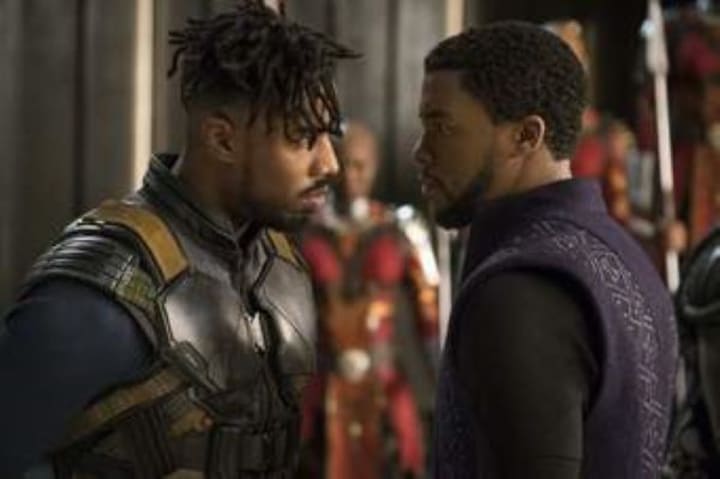 Erik Killmonger-Michael B. Jordan
Now, this is a piece of out-of-the-box thinking but we've got to remember that in the movies, anything is possible. When last we saw Killmonger, toward the very end of Black Panther, he appeared to choose death over being kept in captivity. Removing the blade that T'Challa plunged into the center of his chest Killmonger collapsed and we see a fadeaway shot of T'Challa leaning over the body of his fellow Wakandan and cousin. In the movies, anything is possible. In Wakanda, there's even more possible than we had only just begun to understand.
We know that the technology of the Wakandan people is ahead of its' time by generations. We saw, as T'Challa did for Bucky, that there's cryogenics in Shuri's lab. When we think about stories that could be written, if T'Challa did try to still heal Killmonger, then Michael B. Jordan could have gone through similar treatments that were given to the Winter Soldier to humanize him. I know some people are probably thinking "hell no" but let's face it, everybody loves a good redemption story.
At the end of the day, the brains at Marvel and Disney studios have an epic task on their hands. Much the way nobody could likely replace RDJ as Iron Man and the death of a beloved character like Natasha "Black Widow" Romanoff leaves a hole in the MCU, filling the void left by Chadwick Boseman is going to be impossible and I completely agree that there's nobody they could find to replace him as T'Challa. Finding a way to carry on the stories presents a daunting task. Black Panther was a stellar success in large because of its' amazing scenery, incredible costumes, moving soundtracks, and its' incredible cast. Most of that, however, revolved around Chadwick Bosemans' King T'Challa and the golden city of Wakanda. Can they capture that magic without Boseman? Time will tell.
Wakanda Forever!
superheroes
I have spent a life in uniform, adventuring through this muddled-up world as time passed. I've lived, loved, fallen on my face only to try again. Now, as I get older, my only regret was not writing it down. It's time to start.