Wait, Hold Up—How Did Tony Stark And Pepper Potts Get Back Together Before Spider-Man: Homecoming?
After last week's premiere of Spider-Man: Homecoming made us all crazy for the web-slinging hero once again, it's no surprise the movie has been dissected by fans everywhere.
'Iron Man 3' [Credit: Marvel Studios]
After last week's premiere of Spider-Man: Homecoming made us all crazy for the web-slinging hero once again, it's no surprise the movie has been dissected by fans everywhere. With Marvel being known for hiding all sorts of juicy clues in their movies, every second of Homecoming is being examined for any hint at what the future has in store. And while most of the more intriguing topics have been discussed, one in particular appears to have gone overlooked.
Note: The following article contains spoilers for Spider-Man: Homecoming.
As we're all aware, Pepper Potts (Gwyneth Paltrow) made her grand return to the MCU during the final moments of #SpiderManHomecoming. After the denouement, Tony Stark finally realized Peter Parker had what it took to join the Avengers and brought him to Avengers HQ, where he intended to surprise the kid by asking him to join the team. Tony being Tony, he planned to turn it into a press op and do it in front of reporters waiting in the next room for Tony to reveal his surprise announcement. Pepper, of course, was the one responsible for wrangling the press until Tony showed up with Peter. But in a move no one expected, the young webslinger rejected the offer, and they were left without an announcement to make. Fortunately, Tony Stark had a backup plan for an announcement, and it involved an engagement ring—an engagement ring that Happy Hogan mentioned he had been holding onto since 2008, a wink and a nod to the release year of the first #IronMan and when Tony and Pepper began their relationship.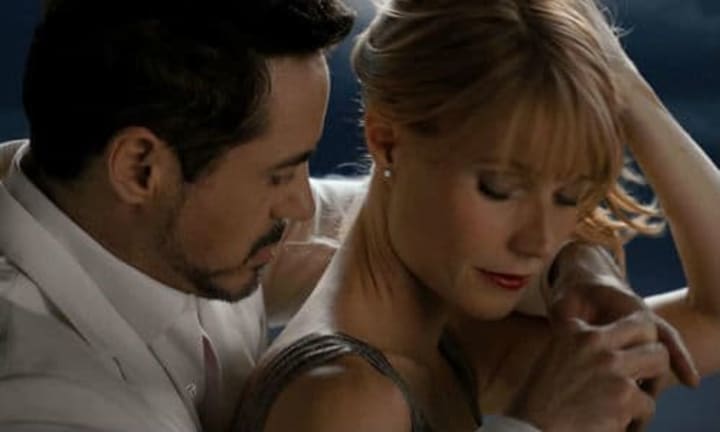 As Pepper and Tony share a kiss, it becomes clear that the backup plan that Tony had in mind was asking Pepper to marry him with the reporters as witnesses. It was a slightly odd moment, though. Pepper wasn't at all surprised and seemed to take Tony's lighthearted proposal in stride, which made it seem as though it had been something they'd discussed prior to the events of Homecoming.
But wait, the last time we got a reference to #PepperPotts, it was during last year's Captain America: Civil War when Tony told Steve Rogers that he and Pepper had broken up.
So why was no one asking the most obvious question after the Homecoming scene?
How did Tony and Pepper reconcile so soon after Captain America: Civil War?
Regardless of how good it is to see them back together again, their reunion seems a bit premature to say the least.
After all, the events of Captain America: Civil War took place just two months before Spider-Man: Homecoming; you'd assume their break would have lasted a little longer, but it didn't. It should be noted in the above scene that #TonyStark did say he hoped he and Pepper would reconcile, using his mom and dad—who was also a handful—as an example of how it could work. So it left the door open for them to get back together. But somehow in the few months between the events of Civil War and Homecoming, they apparently found some common ground and worked things out. The question is, how?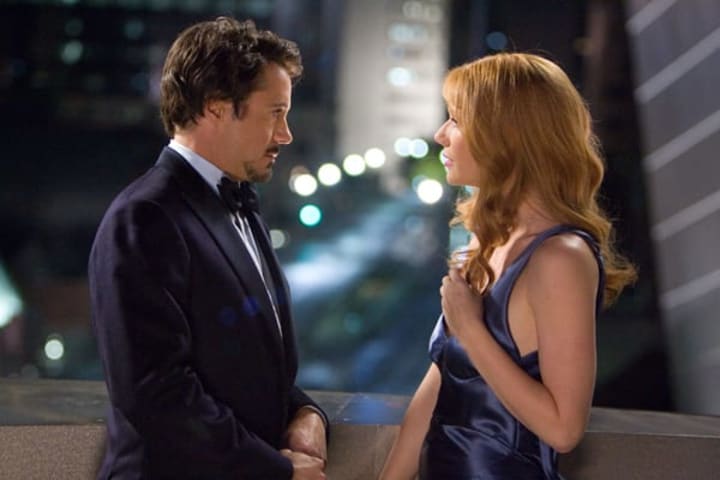 My guess? Tony was truly affected by the letter Cap sent him at the end of Civil War. If you don't remember, Cap had a letter delivered to Tony that served multiple purposes. The first being an apology for not telling Tony the truth about his parents, an underlying theme had to do with changing how Tony views family.
Cap's line about how everyone needs family were probably the thing that resonated with him the most, which inevitably lead to Tony's big change of heart.
"I'm glad you're back at the compound, I don't like the idea of you rattling around a mansion by yourself. We all need family."
As most of us are aware, Tony was left somewhat alone at the end of Civil War. With his Avengers comrades scattered to the winds, the closest thing Tony has to family is Pepper, with the exception of Happy Hogan. Happy and the Avengers are equally as important to Tony, but Pepper is the only one for whom Tony has been truly ready to change for. It's reasonable to believe that after Tony lost his foundation, he realized what was ultimately important and started making changes in his life to do right by Pepper.
Whatever he did, Tony managed to win Pepper back over to the point they were able to put aside their differences and take the next step in Homecoming. The warm embrace they shared in those final moments seems to add the final piece of evidence we need to confirm that Pepper and Tony have reunited, all because of Captain America's kind words.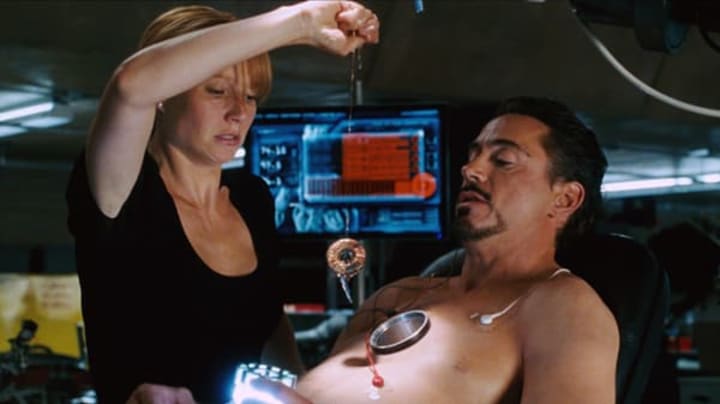 Nevertheless, it'll be interesting to see how #Marvel intends to explain Pepper and Tony getting back together before Homecoming. In all likelihood, their plot-thread will be addressed during Avengers: Infinity War or the fourth Avengers movie, seeing as how #RobertDowneyJr's time as Tony Stark is just about over. RDJ has stated that he wants to leave the MCU behind on a positive note, and a fitting farewell to Iron Man would likely see him riding off into the sunset with Pepper Potts, assuming that is what's intended for them.
Reader insights
Be the first to share your insights about this piece.
Add your insights