Villainess Review: Victoria Ryland (Perception)
A ruthless and ambitious villainess takes center stage in Perception's first season finale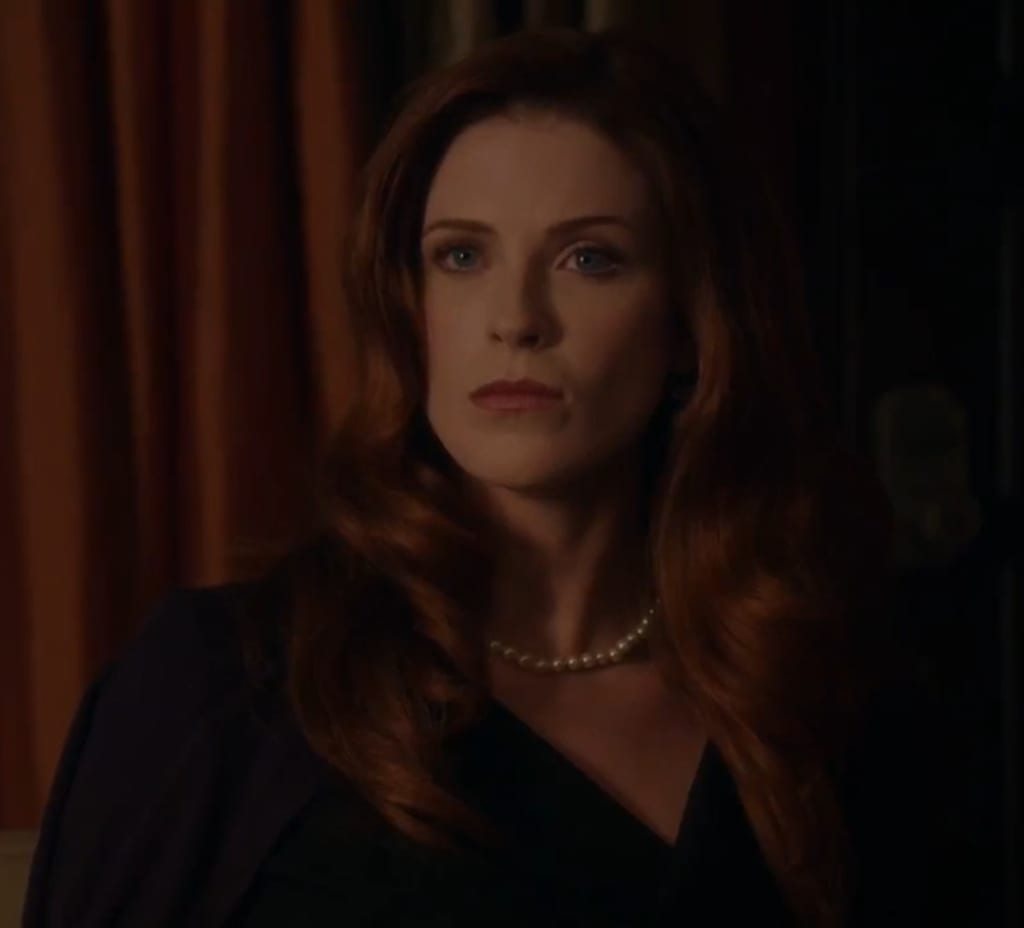 Bridget Regan as Victoria Ryland
Very shortly after I finished binge-watching Scandal, I started binging another show: Perception. I remember that show; it was one of TNT's original series, and starred Eric McCormack (of Will & Grace fame) as Dr. Daniel Pierce, a neuropsychiatrist and a diagnosed schizophrenic who works with the FBI. I watched all three seasons of the show during the summer of 2018, and I really enjoyed it. Perception was a terrific series that had its share of awesome female baddies, but the best one appeared during the series' first season finale.
It was actually a two-episode arc that began with the penultimate episode, "Shadow," which centered on Scott Ryland's swearing-in as a U.S. Senator, as Scott was replacing Ted Paulson, who was killed in a plane crash. As Hall of Famer Jim Ross would say, business picked up in the season finale, "Light," which saw Pierce begin to suspect that Scott's rise to power was part of some sinister conspiracy. His wife, Victoria Ryland, was interviewed by Pierce and Kate Moretti, which saw Victoria claim that Ted Paulson sexually harassed her, or at least attempted to. In addition, it was uncovered that Ted's widow, Helen Paulson, was up for the Senate seat, but she was blackmailed into backing out, allowing Scott to assume power.
Victoria added that Scott's Chief of Staff, Leo Attinger, saw her leave Ted's office, and that statement led Pierce to suspect that Leo was behind a very sinister conspiracy that centered on Scott's rise to power--a conspiracy that included the murder of reporter David Alcott. However, something happened that kiboshed that theory: Scott suddenly died. In addition, after learning that Victoria could assume the seat due to being Scott's wife, Pierce came to the correct conclusion: Victoria was the true evil mastermind. She had wanted to become Senator, so she seduced Ted and and planned to blackmail him into stepping down. Ted's sudden death was a small snag, so she blackmailed Helen afterwards, which resulted in Scott being sworn in. Alcott was on to Victoria's plans, so Victoria ran him down in her car, and she also killed her own husband by replacing his bottle of Coumadin (a blood thinner) with sugar pills.
Victoria was celebrating her swearing-in before she was confronted by Pierce with everything against her, only for Victoria to deny everything. She was later given an ultimatum: either step down or Pierce would go public with Victoria's long list of crimes. This was done to trap Victoria, and it works, as the villainess appeared in her car and attempted to kill Pierce in the same fashion that she eliminated Alcott. Victoria ended up running over Pierce's bicycle, and the person who jumped off wasn't Pierce, but Roger Probert, who was part of the trap. Kate later arrived and arrested Victoria for her evil actions, with her attempt on Pierce being added to the list.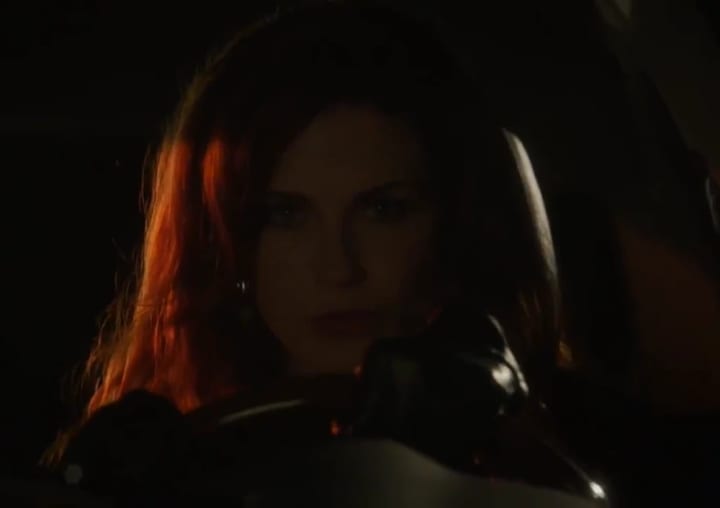 "Shadow" and "Light" were the final two episodes of Perception's first season, airing on September 10 and 17 of 2012, respectively. Both episodes featured Bridget Regan as main villainess Victoria Ryland, though her appearance in "Shadow" was very brief. It was in "Light" that Victoria took center stage in all her evil glory, and there was a lot of it! Victoria is basically another Luna Vargas, the main villainess from Scandal's sixth season, whose own review can be seen here. Similar to Luna, Victoria was power-hungry and ambitious, and was willing to lie, cheat, steal, and kill for it. The main difference is that while Luna had underlings carrying out her evil schemes, Victoria was a one-woman villainous army; she got her own hands dirty and had her own weapons of destruction. Without question, Victoria Ryland was the series' best villainess, and Regan played her so brilliantly. Her act as a victim of assault was golden, but she truly shined when it came to Victoria's ruthless personality, as Regan acted out those traits to absolute perfection.
Bridget Regan's done the whole villainess thing quite a bit, and we will see her do it again soon. Regan was recently cast as Pamela Isley, aka villainess Poison Ivy, on The CW's Batwoman, a very epic role for this amazing actress. Regarding other appearances, Regan has done so many shows, including (but not limited to), Jane the Virgin, Beauty and the Beast, and even playing Dottie Underwood on Agent Carter.
If you like this story and review, feel free to click the heart below, and if you love this story and review, feel free to leave a tip, but only if your heart truly desires--no pressure!
Click here for Victoria Ryland's profile on Villainous Beauties Wiki!
Reader insights
Be the first to share your insights about this piece.
Add your insights