Villainess Review: Marilyn Downey (Medium)
A mother's twisted beliefs transform her into a villainess willing to kill her own child in this second season episode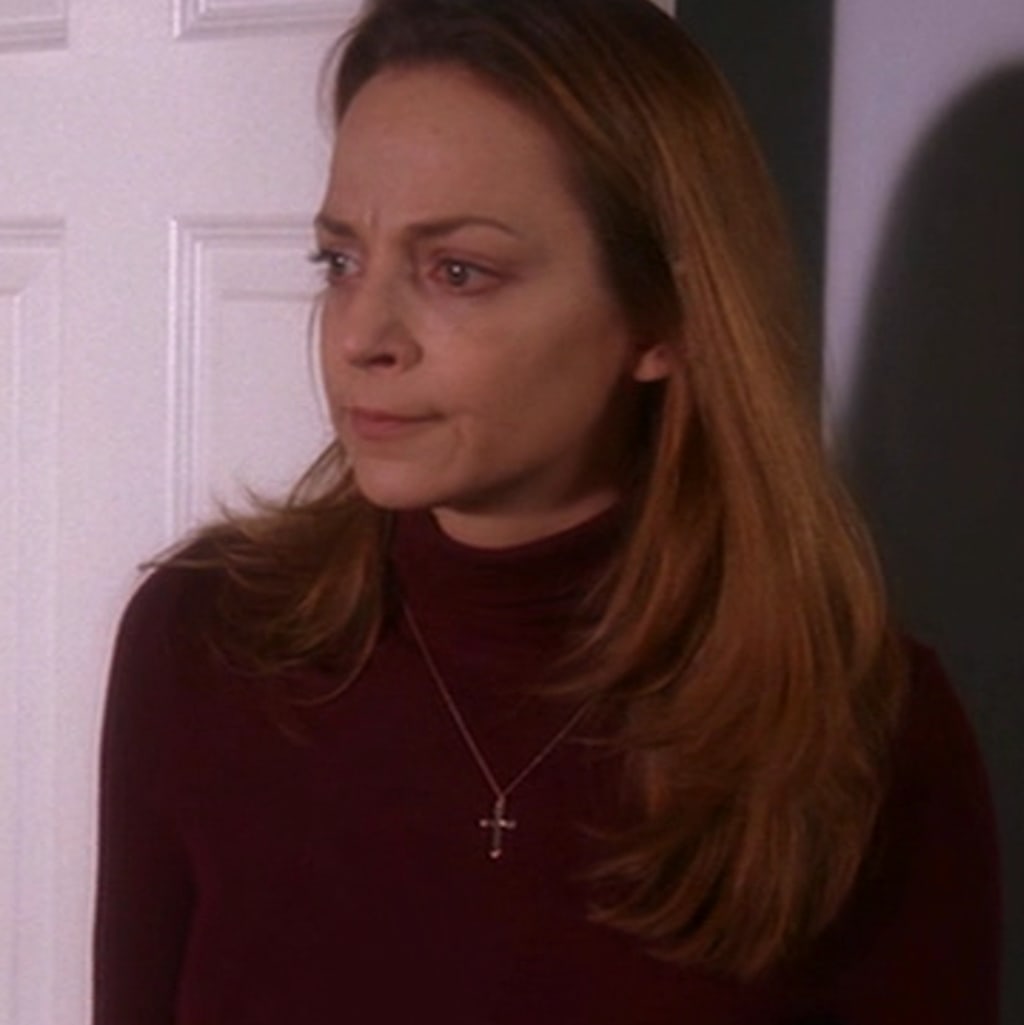 Katy Selverstone as Marilyn Downey
The second season of Medium had its share of twisted villainesses, and the episode, "Raising Cain," was definitely no exception. The episode began with Allison DuBois dreaming about a teenage boy (shown in a black-and-white documentary-type setting) set to shoot up his high school, and after Allison wakes up, she joins the investigation regarding the abduction of six-year-old Tyler Downey, as Lee Scanlon pointed Allison in the direction of the boy's parents: Marilyn and Paul. Marilyn voiced her apparent failure to prevent her son from being abducted, but meanwhile, we see a garbage bag at a nearby dump that appears to show some form of movement.
Inside the bag is none other than Tyler, who was quickly hospitalized, with the later revelation that he was drugged and shot in the head during his abduction. As Allison visited Tyler, she was immensely alarmed by his particular statement; Tyler stated that he thought he was in Hell, because he had it in his head that bad kids end up there. This really disturbed and angered Allison, and why wouldn't it? Who would tell a six-year-old boy that he was a bad kid and would end up in Hell? Allison would receive an answer in her next dream, and it was worse than the question.
The dream features the culprit placing the garbage bag at the dump on the night in question, and as we later see, the villainous kidnapper was none other than Tyler's own mother, Marilyn Downey--who utters a scripture as she takes out her gun and fires. This leads to both parents being called to the station, with Allison later asking about Marilyn's missing medication (as Marilyn had used it to drug her son) before uttering the same scripture that Marilyn used in her dream and in her diabolical act. Later on, Marilyn confronted Allison due to the fact that she was prevented from seeing Tyler, and during her rant, Marilyn stated that she had to be with her son, though she also voiced her belief that Tyler was evil--revealing that she had that feeling since before her son was even born.
However, Allison later has the school shooting dream again, and is astonished to learn that the teenage boy committing the shooting was none other than Tyler. As a result, Allison began to wonder if saving Tyler was a mistake; considering what he would go on to do. Later on, Allison has another dream featuring teenage Tyler, but in this one, he is the valedictorian of his high school. The conflicting futures, as well as the revelation that Tyler was back with his parents (following Allison revealing where Marilyn hid the gun), led Allison to visit Marilyn, who had been having the same dreams about her son shooting up the school.
Allison informed Marilyn that the school shooting dream was wrong, leading Marilyn to voice her belief that Allison was a demon, after which Allison informed Marilyn that Tyler was a good kid who needed his mother to guide him. Allison also said that the only two people who knew about Marilyn's evil actions were themselves, prompting Marilyn to refer to Allison as an angel. Sadly, Marilyn didn't take Allison's advice, as Manuel Devalos informed Allison that Marilyn committed suicide with an overdose of pills.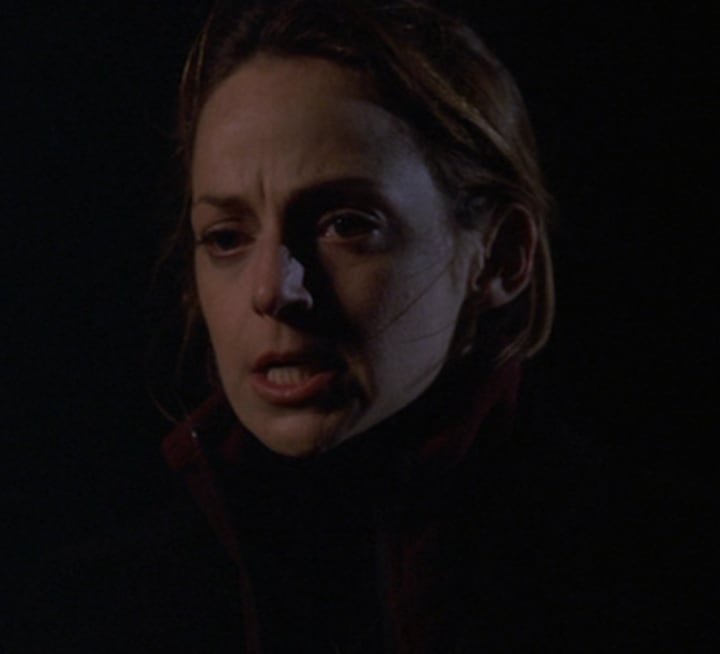 "Raising Cain" is the 13th episode of Medium's second season, and aired on January 23, 2006. The episode featured Katy Selverstone as villainess Marilyn Downey, who was absolutely twisted and delusional. When a woman's response to carrying a child is a fear or belief that the child was evil or would become evil, that's a problem. Even worse is using faith to further that narrative, and that was exactly the case with Marilyn Downey. Even after six years of raising Tyler, Marilyn became so consumed with hateful visions that she chose to drug, abduct, and plot to kill her own son in the process. It still amazes me that Paul had no clue about his wife's maniacal demeanor, meaning that as insane as she was, Marilyn was quite clever enough to mask her villainous persona. Her doubling and tripling down on her defense of her actions to Allison also showed the depths of Marilyn's insanity, and in all regards, Selverstone gave quite performance; acting out Marilyn's delusions to perfections, as well as her vicious conduct in Allison's dreams.
As a fan of The Drew Carey Show, Katy Selverstone will always be Lisa Robbins (Drew's first love interest) to me. She also played another villainous role on CSI, and regarding other credits, Selverstone appeared in episodes of NYPD Blue, Nip/Tuck, Ghost Whisperer, and Without a Trace (among others). As of this writing, Selverstone's most recent acting role was in an episode of Leverage in 2012.
If you like this story and review, click the heart, and click the subscribe button for more of my stories! Feel free to comment as well, and while they are not obligatory, tips and pledges would be greatly appreciated!
Check out Marilyn Downey's profile on Villainous Beauties Wiki!
tv
About the author
Born on March 18, 1985. I am an avid fan of sports and wrestling, and I've been a fan of female villains since the age of eight. Also love movies--especially comedy and horror--and among my favorite TV shows are The Simpsons and Family Guy
Reader insights
Nice work
Very well written. Keep up the good work!
Top insight
Expert insights and opinions

Arguments were carefully researched and presented
Add your insights