Villainess Review: Hailey Michaels (Deadly Dating Game)
A radio station serves as the setting for this Lifetime film, which features a villainess wonderfully played by a Lifetime film regular.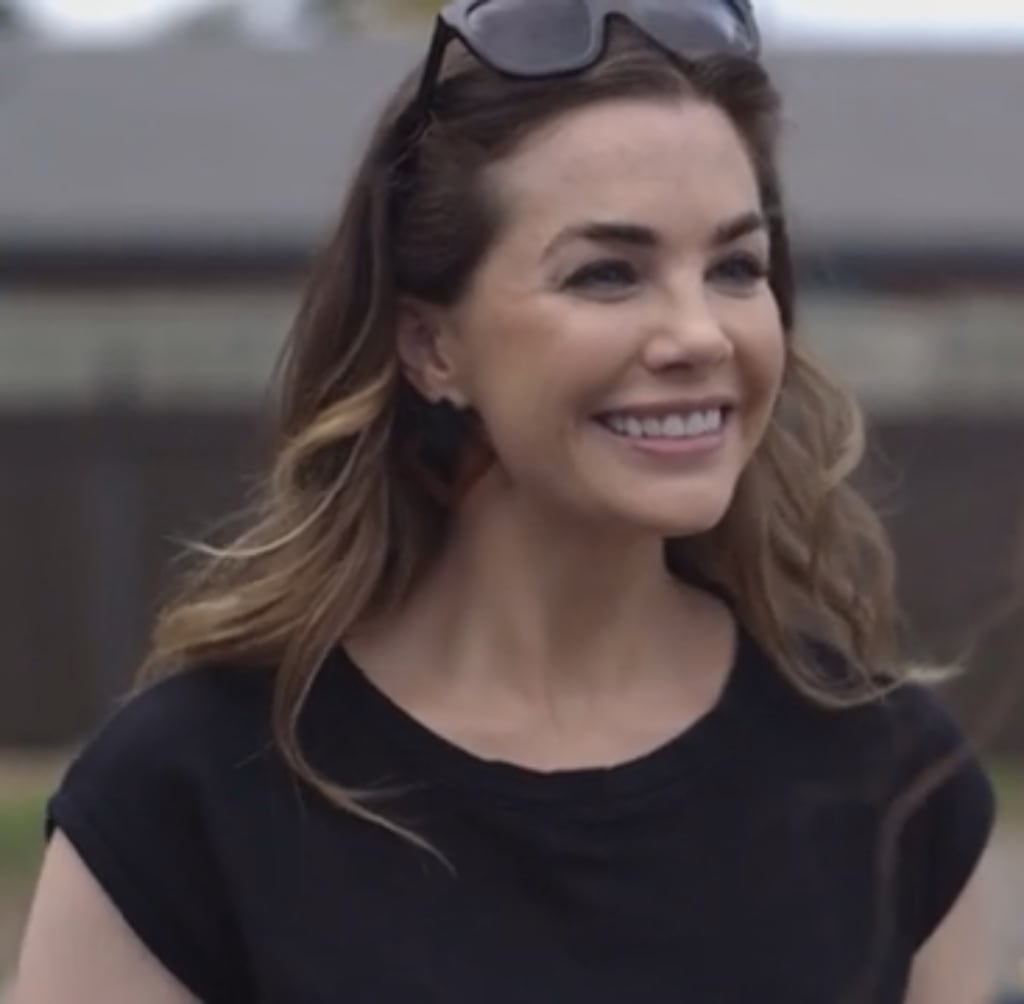 Jillian Murray as Hailey Michaels
On Grammy Night 2021, Lifetime gave us Deadly Dating Game (also titled Deadly Radio Romance), which centered on Shannon Baker, the popular host of the radio show, Love on the Air. Shannon had recently ended her relationship with boyfriend Gavin Newman, and she was advised by her close friend and producer Hailey Michaels to put herself back out there, even going as far as to hold a contest to find a potential suitor for Shannon. The contest ended up gaining loads of attention for the show, and was won by Ian, a doctor who ended up going on a number of dates with Shannon, who found herself really bonding with her new suitor.
However, Ian is suddenly murdered after his latest date with Shannon, and Gavin's return also complicated things before hand, as he voiced his retained affinity for Shannon. After an ominous caller threatens Shannon, Gavin became a suspect, with the belief that he was willing to kill to get back together with Shannon, who continued to be a target for the mysterious stalker. Shannon was ordered to undergo safety protocols, even receiving a taser for protection, with Shannon giving the weapon to Hailey--who was found attacked in the booth. A day later, Hailey phoned Shannon and told her that the stalker had been caught: a man who was shown presenting a blue cupcake to Shannon.
Shannon's sense of security returned; however, she continued to be stalked, though things were looking up for Shannon, as she was not only back with Gavin, she won Recorder of the Year. Shannon and Gavin received a bottle of wine as a gift, but when the former phoned her boss, Franklyn Jones, and thanked him, she was told by Franklyn that he didn't send the wine. Gavin drank the wine and collapsed afterwards, as the wine was revealed to be poisoned. As Gavin was hospitalized, Hailey was in Franklyn's office holding the award, adding that it would be her turn next, as she was expected to be Love on the Air's new host. However, Franklyn informed Hailey that she would not be hosting the show, and Hailey appeared to take it well. Or did she?
Shannon headed to the studio after receiving a text to return, only to find Franklyn dead and hearing the recorded voice, and later turning around to see Hailey wielding the taser. So as it turned out, Hailey was behind everything--she was the stalker, and her motive was her love for Gavin. Hailey was in love with Gavin and wanted to be with him, only for Gavin to meet Shannon instead, leading to Hailey convincing Shannon to dump him because he wasn't right for Shannon, but he was certainly right for Hailey. Shannon took her so-called friend's advice, and afterwards, Hailey went to New York to ask out Gavin, who turned her down and revealed that he was seeing someone else. Hailey stalked Gavin and found him with his then-girlfriend Evelyn, and later pursued and killed Evelyn afterwards. She later convinced Shannon to participate in the contest, but later killed Ian once Gavin returned and spoke to Shannon, and used Shannon's obsessive "blue cupcake" fan to her advantage.
While confessing to the murders, Hailey also admitted that she had harbored jealousy of Shannon due to her show and Gavin, and that the poisoned wine was for Shannon. She killed Franklyn because he reneged on his promise to make her the new host of the show, but added that she would get everything she wanted by killing Shannon and framing Franklyn. After an anti-climactic brawl between the women, Hailey ended up arrested by the incoming police, and while Shannon was shown continuing her hosting duties, the final scene showed Hailey in a mental institution, introducing herself as the host of Love on the Air.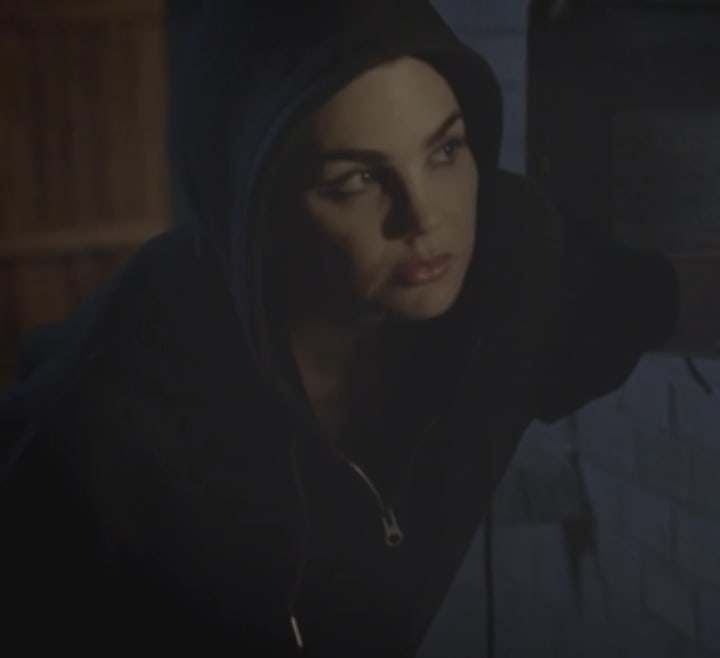 I absolutely loved this movie and I truly loved Hailey Michaels, who was played by Jillian Murray. Another False Friend, a very popular trope in Lifetime movies, Hailey was ambitious, insane, and deliciously evil, and I just couldn't help but enjoy Murray's portrayal of this Lifetime villainess. I'm not surprised in the least, as Murray's done the Lifetime villainess thing before; in 2018, she appeared as another psychopath, Alexis Sawyer, in A Dangerous Date. However, as amazing as Murray was in that film, she really delivered and gave her all in Deadly Dating Game.
Murray portrayed Hailey as the typical protagonist's friend that we usually see (and often adore--even when they're revealed to be anything but that) in Lifetime films, but once the reveal comes, we see Murray give a very stellar performance when it comes to Hailey's dark side and her psychotic nature. I do love it when a villainess has a good and ambitious motive; there must always be a motive for when a face (hero/heroine) becomes a heel (villain/villainess). Regarding Hailey's heel turn, it was centered on ambition (wanting to host Shannon's show), obsession (wanting Shannon's boyfriend), and jealousy--three of the main factors for turning over to the dark side, and in that regard, in Hailey's villain rant, Murray really portrayed Hailey as the ambitiously deranged villainess she truly was.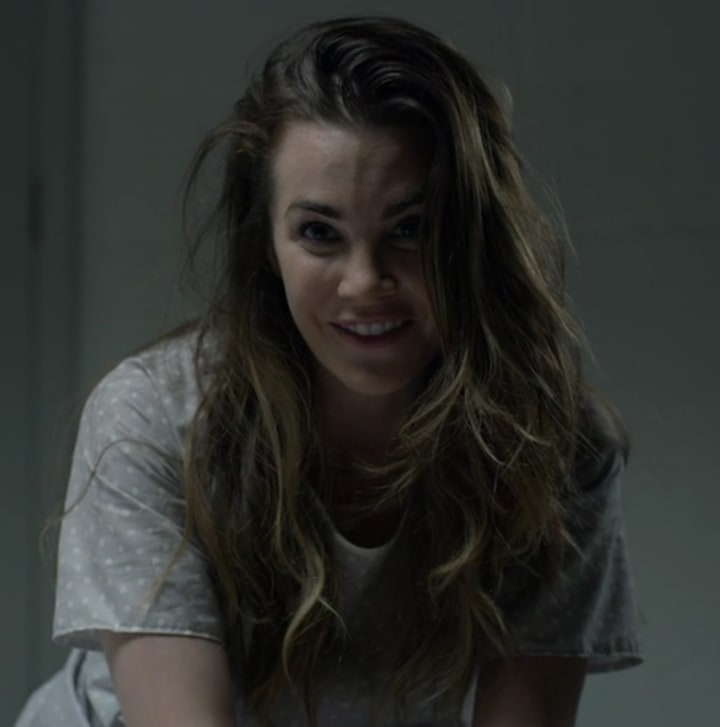 I just have to say this: I cannot help but love Hailey's final scene! I always love those scenes where the villainess is shown either in jail or in a mental institution, still clinging to her delusions. That final moment where Hailey creepily introduces herself as the host of Love on the Air was just perfect, a great showing of Murray acting out the depths of Hailey's insanity.
Deadly Dating Game marked Jillian Murray's third Lifetime film. In between her two villainous Lifetime film appearances, Murray starred as main protagonist Carrie Douglass in 2019's Killer Daddy Issues. Murray also portrayed Heather Pinkney during the first two seasons of CBS' short-lived medical drama, Code Black.
Click here to check out Hailey Michaels' profile on Villainous Beauties Wiki!
About the Creator
Born on March 18, 1985. I am an avid fan of sports and wrestling, and I've been a fan of female villains since the age of eight. Also love movies--especially comedy and horror--and among my favorite TV shows are The Simpsons and Family Guy
Reader insights
Be the first to share your insights about this piece.
Add your insights