Villainess Review: Elena Ruiz (The Rookie)
A corrupt Internal Affairs detective attempts to blackmail her way to her goal in the final episodes of Season One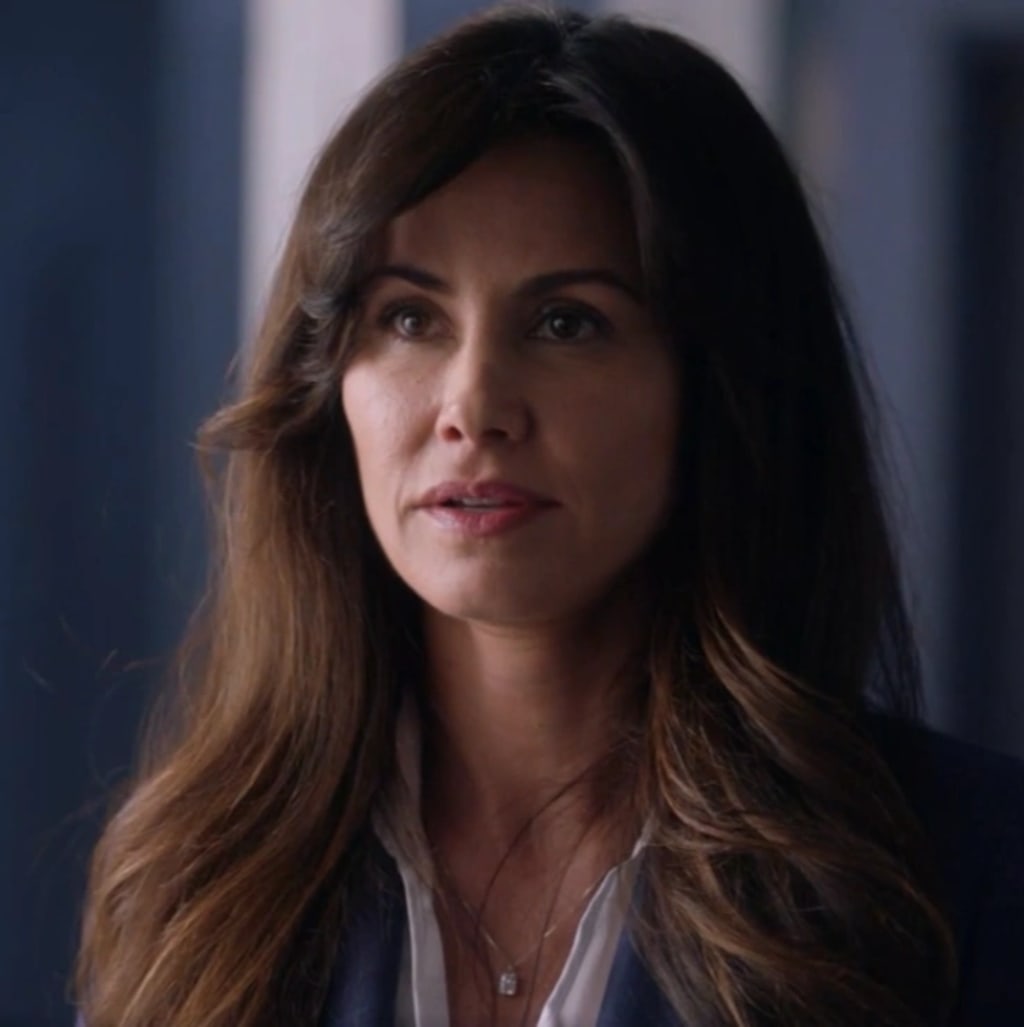 I absolutely love The Rookie with a passion, and even that is an understatement. I was sold on this very quickly; all it took was learning that Nathan Fillion was starring on this show, and I was in (thanks to my adoration for his other ABC show, Castle). The series began as a Tuesday show, but has aired on Sundays since the second season began, and it is part of my Sunday habit. When I am finished watching whatever sports are on (NFL early in the season, NHL later on), when the clock strikes 10PM in the West Coast, I tune in to The Rookie. Now I mention the show being part of my Sunday routine, but despite this, the villainess that I am reviewing is from Season One, which aired on Tuesdays.
The season's penultimate episode, "The Checklist," featured the fallout from officer Talia Bishop's revelation regarding her foster brother; he had been involved in criminal activities, but that wasn't the main problem. The problem was that Bishop left him out of her Personal History Questionnaire (or PHQ for short), and that, for lack of a better term, is a big time no-no. It was in the second half of the episode that Bishop faced the proverbial music, which included a meeting with Chief Williams and Elena Ruiz, the latter being a detective in Internal Affairs.
Ruiz went over a list of black marks against Bishop, and after a while, the meeting was interrupted by rookie officer John Nolan, who spoke in defense of his training officer, though he was warned not to. Despite this, Ruiz told Bishop that Nolan's speech was good and a decision would be made "in a week or two," but shortly afterwards, Ruiz decided to give a proposition (of sorts) to Bishop. She wanted Bishop to spy on her fellow officers, with the promise of clearing her of all charges if she complied, and her twisted proposal came with a 180 regarding her opinion on Nolan's speech, as she now claimed that the speech "wasn't that good."
Ruiz boasted that Williams confided in her, and the season finale, "Free Fall," picked up from their, as an early scene saw Ruiz approach Bishop, who voiced her trepidation over spying on her cohorts. Ruiz claimed that all Bishop would do is keep an eye on officers who cross the line, but to the surprise of the villainous detective, she ended up confronted by not only Sgt. Wade Grey, but also Percy West, the IA Commander...and Ruiz's superior. Turns out Bishop went to both of them and reported Ruiz, which led to Bishop's case being closed, and Ruiz being taken down.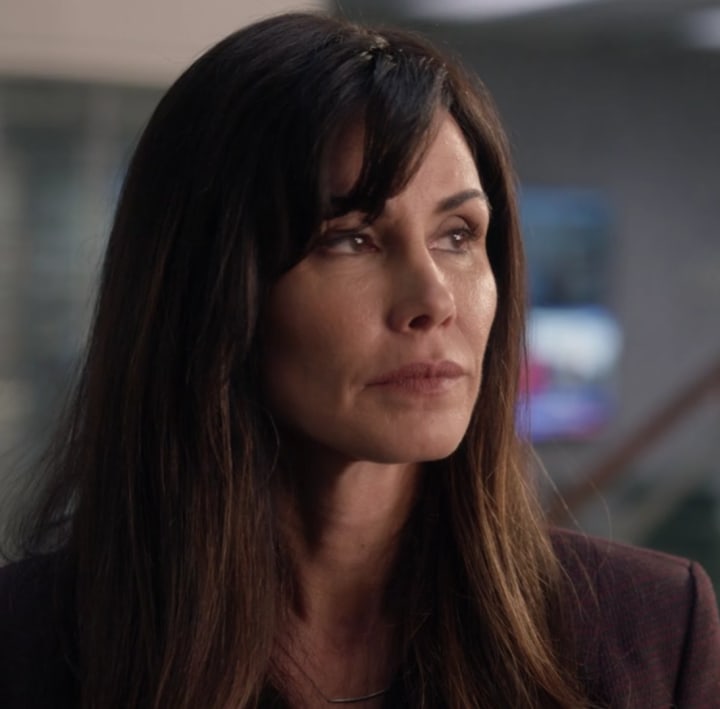 "The Checklist" aired on April 9, 2019, while "Free Fall" aired a week later on April 16, 2019. Valerie Cruz appeared in both episodes as villainess Elena Ruiz, and she was quite corrupt, cocky, and conniving. Despite how strict she was regarding Bishop's mistakes, I wasn't expecting Ruiz to turn villainous, as she appeared to speak well of Bishop (as well as Nolan) following the meeting. Even so, I loved Ruiz's heel turn in the final moments of "The Checklist," because it showed how devious and ruthless she could be, and we saw more of that in "Free Fall." I am a huge fan of Valerie Cruz, and to no surprise, she performed very well in her appearance in both episodes. She acted out Ruiz's strict but (apparently) fair demeanor at first, but she truly shined when it came to Ruiz's true heel persona, as she portrayed Ruiz's manipulative conduct to perfection.
This is not the first time that Valerie Cruz has played a villainess; it isn't even the first time she's played a corrupt cop. She appeared in the 2004 film, Cellular, as corrupt detective Dana Bayback, but the role that began my fandom of Cruz was Grace Santiago on one of my favorite shows, Nip/Tuck. Cruz also played Marisol Vera on The CW's Charmed reboot, and she also appeared in episodes of NCIS, Grimm, and Dexter (to name a few).
If you like this story and review, click the heart, and click the subscribe button for more of my stories! Tips and pledges would be greatly appreciated, but only if you want to do so!
Check out Elena Ruiz's profile on Villainous Beauties Wiki!
tv
About the author
Born on March 18, 1985. I am an avid fan of sports and wrestling, and I've been a fan of female villains since the age of eight. Also love movies--especially comedy and horror--and among my favorite TV shows are The Simpsons and Family Guy
Reader insights
Be the first to share your insights about this piece.
Add your insights