Villainess Review: Carol Kinahan (Ring of Deceit)
A ring serves as the centerpiece of a murderous conspiracy in this 2009 Lifetime film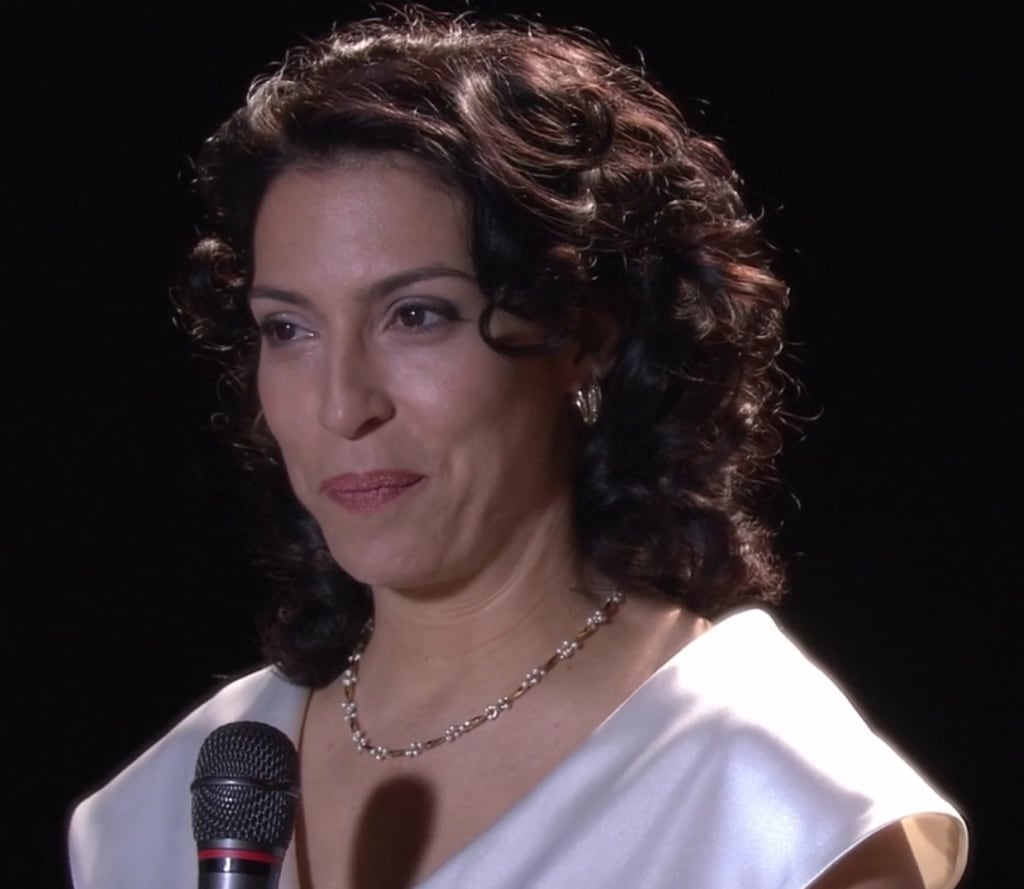 Claudia Ferri as Carol Kinahan
I learned about this film a few years back, and I had watched it a few times (bit-by-bit) before actually watching the film in its entirety. Ring of Deceit centered on Madison Byrne, a museum art expert who is quickly shown at a presentation for the museum's latest acquisition: the Ring of Sophia. While Madison builds up a conversation (among, possibly, other things) with art patron Jack Singer, the presentation is led by the museum's curator, Carol Kinahan, who later discusses the ring with Madison and Jack--the latter claiming that the ring was owned by his family.
A quest begins to look into the ring, but it becomes perilous. Oscar Brown, who was checking the ring's authenticity, ends up murdered. He was actually the second victim in this film--the first was Milo Henskie, who ran an art shop, and was killed right at the film's opening. The news of Oscar's murder devastates Madison, and to make things worse for her, she's attacked in her own home by a mysterious culprit. Madison has Jack at her side, and she decides to look more into the ring herself. She took some of the files for the ring, but that ends up being her professional undoing, as Carol met with Madison about the files, and informed her friend and employee that she would no longer work at the museum.
To make matters worse, Madison learns that Marcus Coleman, who she went to regarding the ring, wasn't exactly on the up and up. And to make the dark cloud even darker, Madison finds Marcus dead in his office, and she's the prime suspect. Madison starts to believe that Jack could be behind all three murders in a quest to get his ring back, and doesn't take Jack's denial seriously. She later visits Milo's shop, and that's where her first big discovery comes in. Everything in that shop is just like the Houston Astros' 2017 championship: forged.
Because of this, Madison suspects that the Ring of Sophia's a fake as well, and she confides in security guard Lester Bragg about her suspicions. She wants to actually take the ring to look into it, and with Lester's help, Madison gets the ring and starts her work. However, Carol appears and nearly interrupts Madison's mission, but it's completed, and to Madison's expectations, the ring is revealed to be a forgery, and she informed Carol about her findings.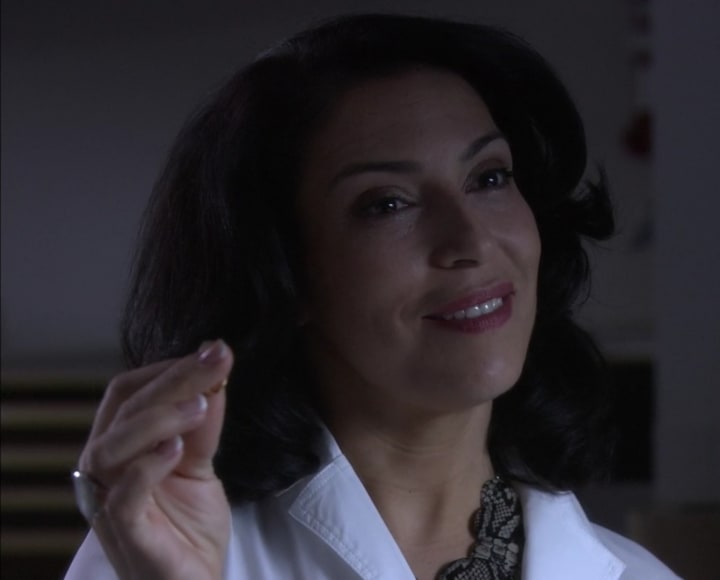 However, Carol provides a revelation of her own: she had known all along that the ring was fake. As it turned out, Carol had been acquiring forgeries and displaying them at the museum as the real thing, and she had Marcus as her main co-conspirator. In addition, Marcus killed both Milo and Oscar, both under the orders of Carol, who stated that Milo became too greedy, and Oscar was close to finding out the truth. As for Marcus's murder, that was committed by Carol, who revealed that Marcus had attacked Madison, and she killed him because of his own greed. Carol figured that Madison would agree with her evil actions, but Madison was not buying what Carol was selling, leading to the villainess defending her crimes by claiming that she was focused on history, adding that she would keep her customers believing her truths about the fakes.
Carol even went as far as to say that her lies would be believed as legendary facts after they are long deceased, but once Madison voiced her disapproval and disagreement, Carol decided to take out a gun and attempt to kill Madison. Lester's arrival thwarted things in the interim, but Carol decided to shoot Lester (who survived) before pursuing Madison. This involved Carol wildly firing shots like the madwoman she was, and it was followed by Madison knocking out her evil boss, ending her criminal run.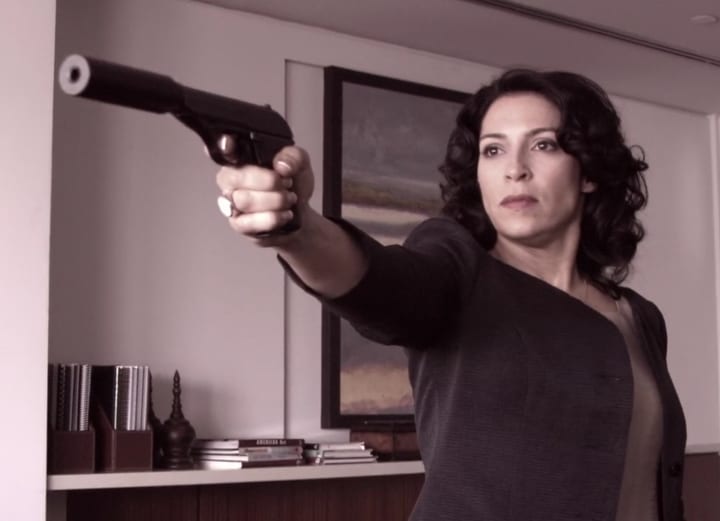 Ring of Deceit aired on Lifetime on October 1, 2009, and the film featured Claudia Ferri as the evil Carol Kinahan, an immensely epic villainess. I actually learned about this villainess before watching the film, so I first checked out the film and skipped to the climax, which I loved on its own. I finally enjoyed the film as a whole, and regarding Carol, we first see her as a genial friend to Madison, but of course, Carol's heel turn in the climax was delicious to watch again. When the reveal occurs, we see Carol transform into a ruthless criminal mastermind, as well as a cold-blooded murderess. Seeing Carol in action in a flashback was just beautiful; she was part businesswoman, part assassin as she held that silencer. Ferri's performance was stellar; she shined when it came to Carol's care and concern, but the way she acted out Carol's true evil demeanor was the icing on the proverbial cake.
According to her IMDB, Canadian-born Claudia Ferri's first acting role was in an episode of MacGyver, and she also appeared in episodes of Canadian series such as Are You Afraid of the Dark? and The Hunger. More recently, Ferri also appeared in episodes of Longmire, The Detectives, and Queen of the South.
If you like this story and review, click the heart and the subscribe button, and feel free to comment below! Tips and pledges would be greatly appreciated, but only if you want to do so!
Check out Carol Kinahan's profile on Villainous Beauties Wiki!
Reader insights
Be the first to share your insights about this piece.
Add your insights