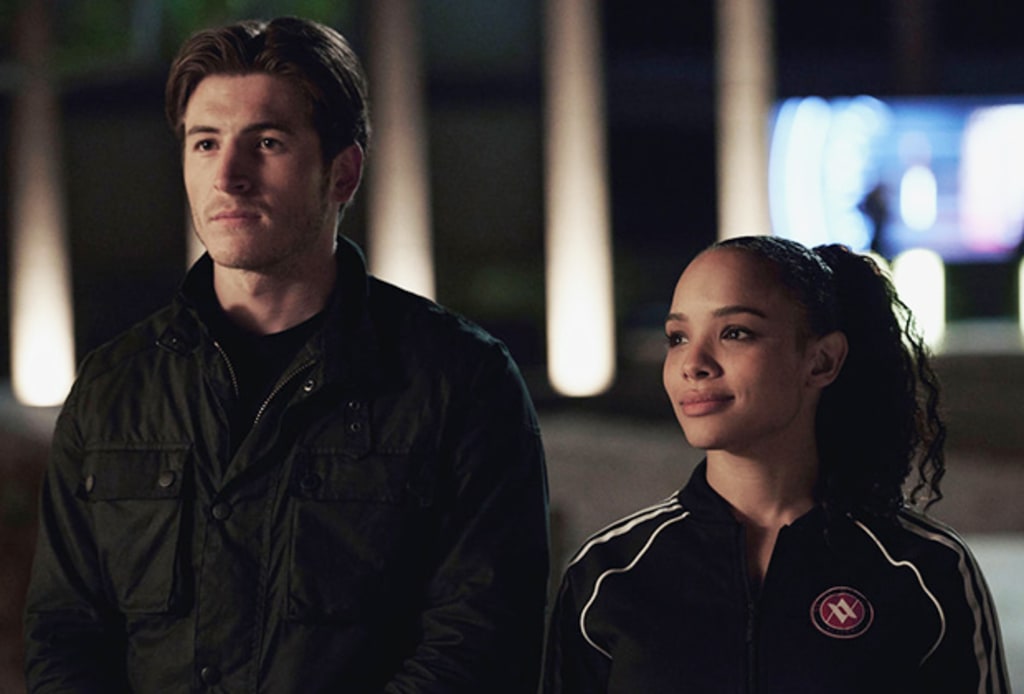 Okay so the Vampire Academy books were something that I absolutely devoured as a teenager. I recognize (as an avid reader as well as a screenwriter) that the actual writing was not great. But I insist that there is a really great story buried in those books. HOWEVER that becomes a very difficult point to argue when they release a Vampire Academy movie that looked exactly like every parody film released in the 2010s. So when I found out they were making a TV show based on the books I was so skeptical and I wanted nothing more than for them to bring to life the story I saw in my head while reading those books. Well I finally got around to watching the show and I don't know how many more chances this story is going to get, but can someone hire me so I can do this right PLEASE?!
I've always thought this story fits a TV show format more than a feature film one (not every story works in every medium and we need to stop pretending it does). That said, the first season of this show is 10 episodes, theoretically those 10 episodes cover the first book (not how I would have formatted that, but what do I know?).
After only the pilot episode the show is infinitely better then the movie attempt (though the bar was in hell). It seems to, at the very least, have captured the essence of the story and the characters. Even if every aspect of the story wasn't translated perfectly, the feeling of the original story is definitely there. They updated it and made it more modern so that it appeals to current young adult audiences and I appreciate that. It feels very much like a supernatural teen drama and it feels appropriate.
The fact that Julie Plec helped make this show is actually wildly disappointing, besides her being a bad person she also developed and produced The Vampire Diaries. And I feel very strongly that if you are a creative whose entire career consists of adaptations, then you are in fact not creative.
I think the first episode handles the story pretty well actually. We get to actually see more than we do at the beginning of the book and we are formally introduced to Christian a lot earlier but I think that's a good thing. You have more time in a novel to flesh things out, and to introduce your characters. If you introduce someone new in the third episode it's very jarring.
The casting is great, there is really not a single thing I would change. All the actors have great chemistry with each other and the relationships are established pretty immediately. What I also love is that the show seems to recognize that the real main character of the story is Rose. Yes a lot of Rose's story centers around Lissa BUT more of it focuses on Rose and a relationship. Rose and Lissa, Rose and Demetri, Rose and Mason.
As far as pilots go I would give it a solid 10/10. It sets up what the story is about, the magic system, the relationships, the internal conflicts each character is facing and will face in the future. I truly think it's a very well written pilot that does a great job of establishing its genre and purpose. We know immediately that Lissa and Rose have individual callings that attempt to pull their friendship apart but they will very clearly tear the world apart so they can stay together and I love that.
Reader insights
Be the first to share your insights about this piece.
Add your insights