Underrated Children's Movies
Disney and Beyond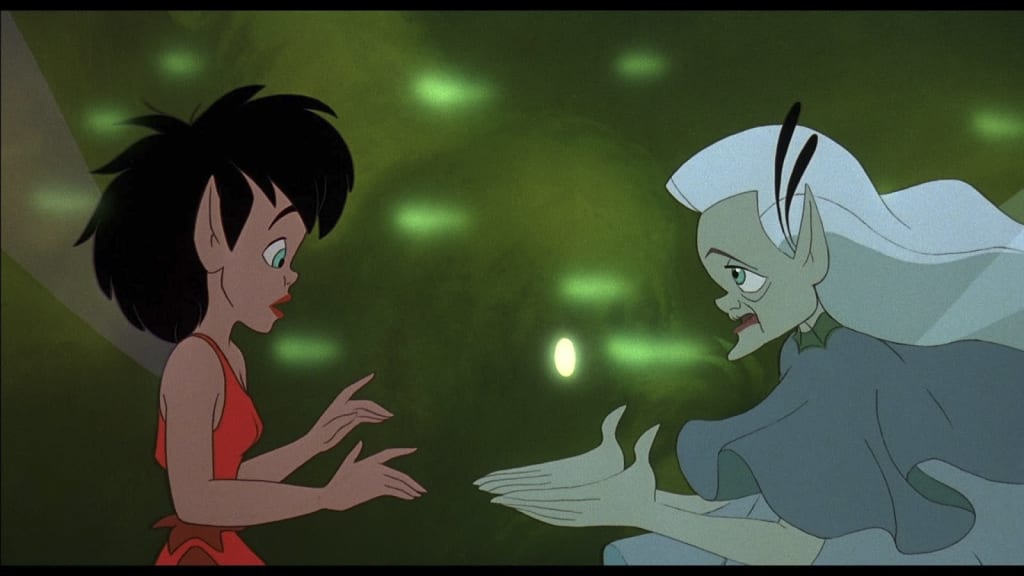 With about a million children's movies out there, and Disney really dominating that particular market, it's really easy for great movies to get overlooked. So here I am with some of my favorite, underrated children's movies that I consider must-watches. Now these are mostly movies that I don't think enough children get shown but this list can't be a million words long so we are omitting literally every studio Ghibli movie even though we should show all children all of those movies all of the time.
First things first we have Ferngully. Robin Williams voices a character in this movie so you have that to look forward to. As well as a very impactful story about environmentalism. It's actually one of the best movies of all time, please go find and watch this movie.
Next up we have Rikki Tikki Tavi. I remember this was one of my favorite films as a kid. It is about a young boy who finds a mongoose who defends this sweet boy and his family from two cobras who threaten the boy's life. The animated film was based on a short story from 1894 by Rudyard Kipling.
We can't have an underrated movie list without including Sky High. Yes everyone my age knows this movie but we can not let it die. We must pass this on to every generation after us as it is a top tier superhero movie. High school kid with superhero parents finally gets to go to superhero school. It doesn't get better than that.
Keeping with the Disney movies we have Snow Dogs. Another film I watched on a loop as a kid. A dude named Ted finds out he was adopted and inherits a bunch of adorable huskies. He moves to Alaska to raise the dogs and find out about his birth parents, it's a great and sweet movie.
We move ahead to Strange Magic. This is an adorable musical that I actually saw for the first time as an adult while I was nannying (which means I've seen it about 1000 times) and it is also really sweet. It is a really great self discovery film and honestly I love it.
Next on this list is another Disney hidden gem, Mighty Joe Young. So this is also on the most heartbreaking kids movie list because animals in cages ya know. But honestly this movie is really an emotional look at wildlife and poaching. The 1998 film is actually a remake of a film of the same name from 1949.
Last but not least we have Flubber. Another Robin Williams treasure. We should all see all of the Robin Williams movies available to us. It's a fun and funny movie that is perfect for children and adults alike.
Okay you are getting my personal favorite studio Ghibli movie as well (because we really can't talk about kids movies without including at least one), Kiki's Delivery Service. Whether you watch it in its original Japanese or in the English Dub it is a truly delightful movie that feels like a warm hug every time you watch it.
I still love movies that are meant for children and these ones in particular are some personal favorites that I feel are overlooked. If you need random adorable movie recommendations, this list is pretty much is. Most of these are available on Disney+ or you could of course follow the trail of pirates. But each one of these films is definitely worth the watch for the whole family.
Reader insights
Be the first to share your insights about this piece.
Add your insights