Twin Peaks: In Memoriam III
A Further Tribute to the Twin Peaks Actors Sadly No Longer With Us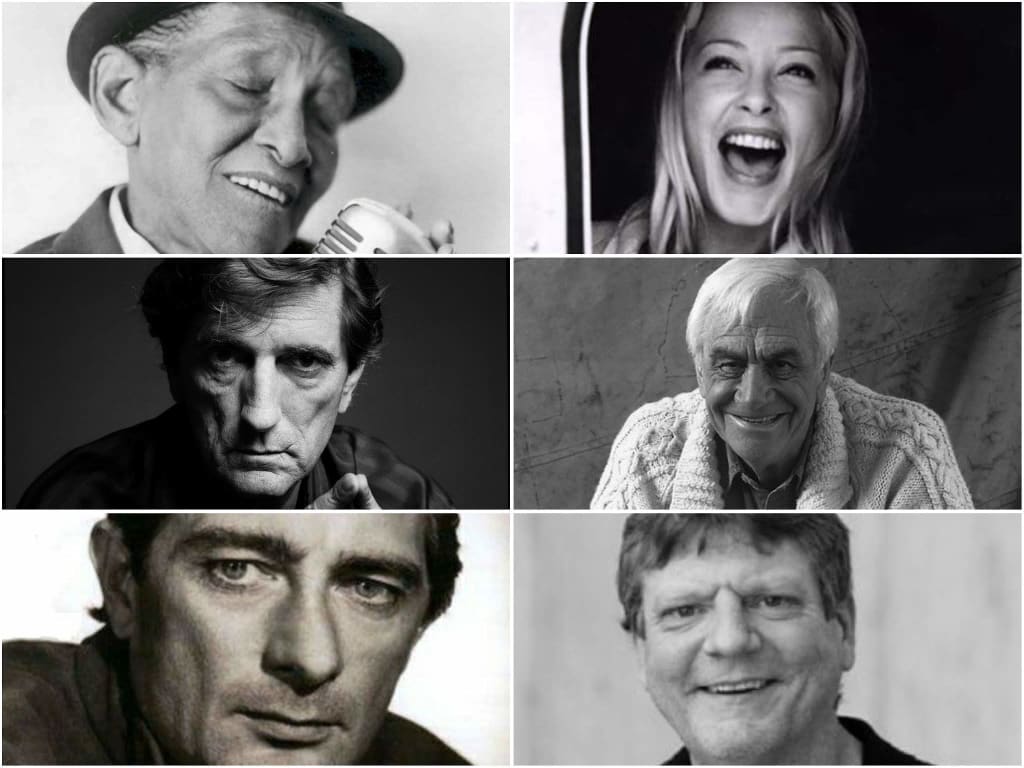 Harry Dean Stanton (July 14th, 1926 to September 15th, 2017)
With 60+ year career that included TV, independent films and Hollywood movies, Harry Dean Stanton was a respected and beloved character actor, and a screen icon. Born and raised in West Irving, Kentucky, Stanton considered careers as both a writer (he studied journalism) and a singer, before British theatre director Wallace Briggs encouraged him to leave university and pursue acting.
After serving in the US Navy during World War II, Stanton started his acting career in earnest in 1954, appearing in TV show Inner Sanctum, before making his film debut three years later in Chuck Connors western, Tomahawk Trail (1957). A decade of minor roles (some of which were uncredited) would follow, before landing parts in two 1973 movies that began an upturn in his profile; Luke in the star-packed Sam Peckinpah Western Pat Garrett & Billy the Kid, and Homer Van Meter in John Miliu's directorial debut, hard-edged gangster film Dillinger.
The 80's in particular saw Stanton in a huge variety of significant roles, in some of the decades most iconic and beloved films. Highlights from this period include disgruntled engineer Brett in Ridley Scott's timeless sci-fi horror Alien (1979); Harold "The Brain" Hellman in John Carpenter's cult classic action thriller Escape from New York (1981); Bud in Alex Cox's genre-bending favourite Repo Man (1984); Jack Walsh, the layabout father of Molly Ringwald's lead Andie, in John Hughes-written Pretty in Pink (1986); and Paul of Tarsus in Martin Scorcese's controversial The Last Temptation of Christ (1988).
His most acclaimed performance from this period is arguably as Travis, in Wim Wender's Palme D'or-winning rumination on family and personal identity, Paris, Texas (1984). Spending a portion of the film mute, and having fairly little dialogue overall, Stanton uses mainly facial expression and body language to portray Travis as broken by the reality of his existence, disconnected from a true sense of time and place. Despite high critical praise, Stanton was not nominated for any acting awards for the role.
In 1990, Stanton started his working relationship with David Lynch, beginning with a small part as Johnnie Farragut in bonkers road-movie Wild at Heart (1990). Their second collaboration would see Stanton enter the world of Twin Peaks, playing the broken-down but friendly proprietor of the Fat Trout trailer park, Carl Rodd, in the series cinematic outing Fire Walk With Me (1992).
His world-weary charm endeared him so to both Lynch and the fans, that he'd return in an expanded role in 2017's Twin Peaks: The Return. The tenderness and sincerity that marked so many of his performances as believable would be on full display, in such memorable scenes as his heart-felt rendition of Red River Valley, and his impassioned plea to Kriscoll to stop selling his blood.
The latter part of his career saw a return to supporting roles and cameos, in films such a Nick Cassevetes crime thriller Alpha Dog (2006), and Marvel's titanic blockbuster The Avengers (2012). His final leading part would also be his last on screen performance, the eponymous Lucky, in the 2017 film of the same name; playing ageing atheist struggling with his feelings on mortality and enlightenment, the film was named the best of it's year by many critics, and Stanton would go on to win a prestigious Satellite award for Best Actor.
Beloved by audience and industry members alike, and described by many as a warm and thoughtful man, his honest performances always gave viewers something worth watching; his always-welcome presence was best described by film critic Roger Ebert, who once said, "No movie featuring either Harry Dean Stanton or M. Emmett Walsh in a supporting role can be altogether bad."
Brent Briscoe (May 21st, 1961 to October 18th, 2017)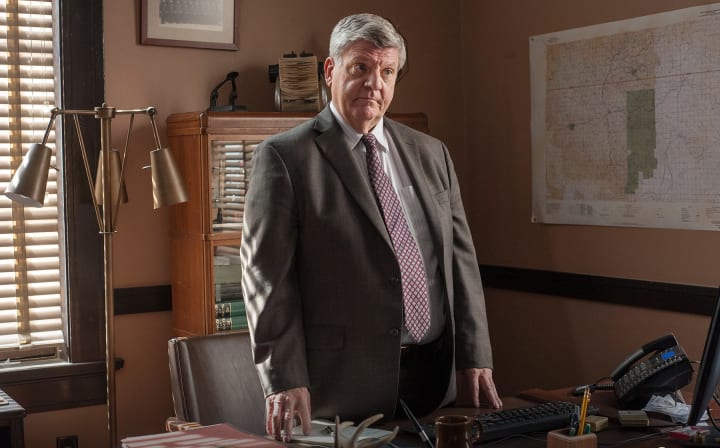 Born and raised in Moberly, Missouri, Briscoe attended Moberly High School before completing his education at the University of Missouri. Deciding on a career in acting, Briscoe started out in the theater, as an apprentice at The Burt Reynolds Dinner Theater, Florida in 1985, before heading to Los Angeles in the 1990's. Initially finding work as a staff writer on CBS show Evening Shade, Briscoe's acting break came in 1996 when he was cast as Scooter Hodges in the critically acclaimed Sling Blade; written and directed by Billy Bob Thorton, who also starred in the lead, the Southern moral parable was a hit at the Academy Awards and the box office.
Briscoe quickly became an in-demand character actor; he played Lou Chambers, a major supporting character, in Sam Raimi's well received Minnesota-set neo-noir A Simple Plan (1998), and rounded out the 90's with parts in Frank Darabont's mawkish, over-long ensemble crime drama The Green Mile (1999) and in Milos Forman's Andy Kaufman biopic Man on the Moon (1999).
He continued to work steadily in movies in the 2000's, as well as having guest parts in many of decades biggest TV hits including Deadwood, 24, Grey's Anatomy, Scandal, Desperate Housewives, Justified and NCIS. 2001 would also bring his first collaboration with David Lynch, as Detective Neil Domgaard (alongside fellow 'Peaks actor Robert Forster) in psychological mystery thriller Mulholland Drive (2001); while only a very small part, he obviously made a good impression on Lynch, who would cast him again almost 16 years later in Twin Peaks: The Return.
As weary Buckhorn Police Detective Dave Mackley, Briscoe plays a man dispirited by the situation he finds his friend Bill Hastings in, and woefully underprepared for where the investigation will take him. Despite his snarky exterior, Briscoe's Mid-Western charm and droll delivery endeared him to fans.
Briscoe carried on working consistently towards the end of decade and into the 2010's, including another part as a Detective in Paul Haggis military crime thriller In the Valley of Elah (2007), a mysterious alcoholic stranger in Michael Winterbottom's violent and contentious neo-noir The Killer Inside Me (2010), and a recurring role as lovable diner owner JJ in sitcom Parks & Recreation (2011-2015).
A well-loved and respected character actor who added to the quality of everything he appeared in, Briscoe was an in-demand talent from the moment he arrived in Hollywood, up to his untimely death in October 2017, at the age of 56. He'll be sadly missed.
Royal Dano (November 16th, 1922 to May 15th, 1994)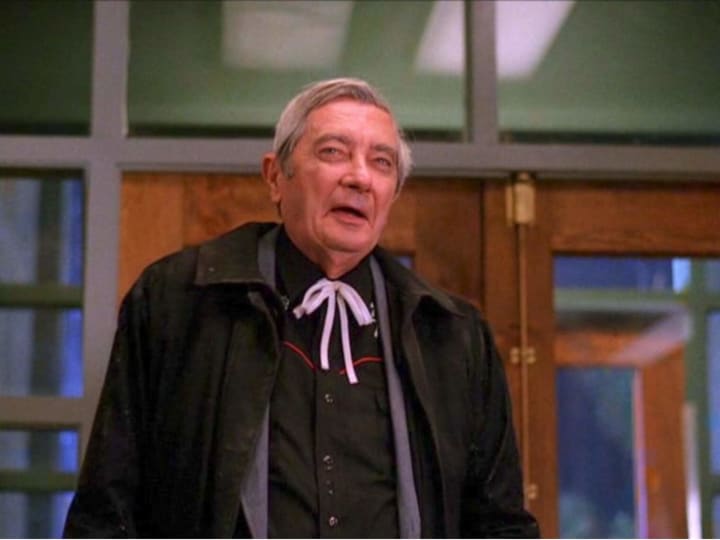 A prolific character actor who is probably best remembered for his supporting parts in Westerns and horror films, as well as many iterations of Abraham Lincoln, Dano was born in New York in 1922 and reportedly left home at age 12, traveling the US extensively. After finishing his education, on the condition that his father allowed him to continue traveling, Dano served in the US Army during World War II, before starting his acting career in the 1950's.
Notable early roles include Corey in Nicholas Ray's stylised, poetic western Johnny Guitar (1954) and Elijah in John Huston's epic adaptation of Herman Melville's novel Moby Dick (1956). He'd make several guest appearances in the western TV series The Rifleman, most notably playing Abe Lincoln in a 1961 episode; Dano had also played Lincoln in an episode of American educational entertainment show Omnibus, and these appearances likely influenced Walt Disney, who would personally select Dano to voice the legendary President in Disneyland attraction Great Moments with Mr Lincoln (which originally debuted at the 1964 World Fair).
Dano would continue to work extensively in both TV and movie westerns into the '60's, but the genre suffered a downturn in popularity towards the end of the decade. In the '70's, Dano found supporting parts in a variety of genre films, including Willard Huyck and Gloria Katz's 1973 surreal horror Messiah of Evil (itself featuring a biting satire of the popularity of westerns), and the cult motor-cycle cop movie Electra Glide in Blue (1973), whose star Robert Blake would later go on to play The Mystery Man in Lynch's Lost Highway (1997).
Dano followed these will a small part in the original adaptation of Jim Thompson's novel The Killer Inside Me (1976), later remade by Michael Winterbottom, and a return to the western as Ten Spot in the Clint Eastwood's revisionist, anti-war themed The Outlaw Josey Wales (1976).
Dano remained a popular and entertaining supporting player in the '80's, largely in horror films such as Ghoulies II (1986) and House II: The Second Story (1987). His most memorable and interesting role from this time is the strange lightning-rod salesman Tom Fury, in the Jack Clayton directed adaptation of Ray Bradbury novel, Something Wicked This Way Comes (1983).
Too mature in its themes for kids but not full-blooded enough horror for a broad adult audience, the Disney produced fantasy did poor box office, but is now considered a cult classic. Dano's last significant role would also be one of his best loved, as the wise and compassionate Judge Clinton Sternwood in Twin Peaks's second season; only appearing in two episodes, he nevertheless leaves a impression with his measured delivery, considerate and common sense attitude, assuring physical presence and killer style. He sadly passed away from pulmonary fibrosis in 1994, and is survived by his wife Peggy, their son Rick, and grandson Hutch Dano, who is also an actor.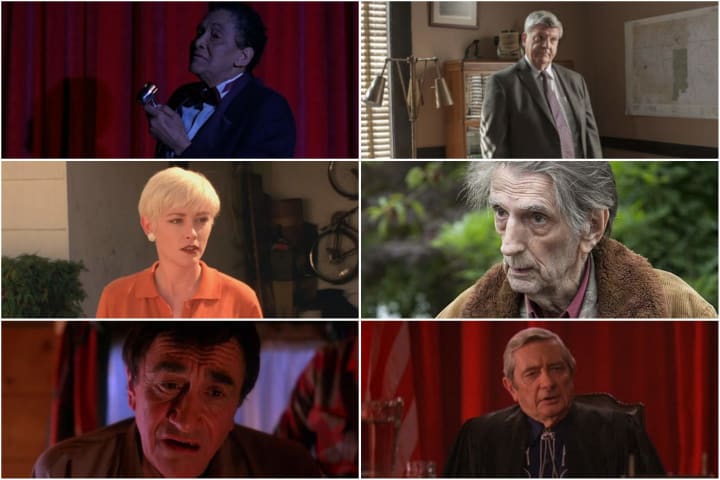 Pamela Gidley (June 11th, 1965 to April 16th, 2018)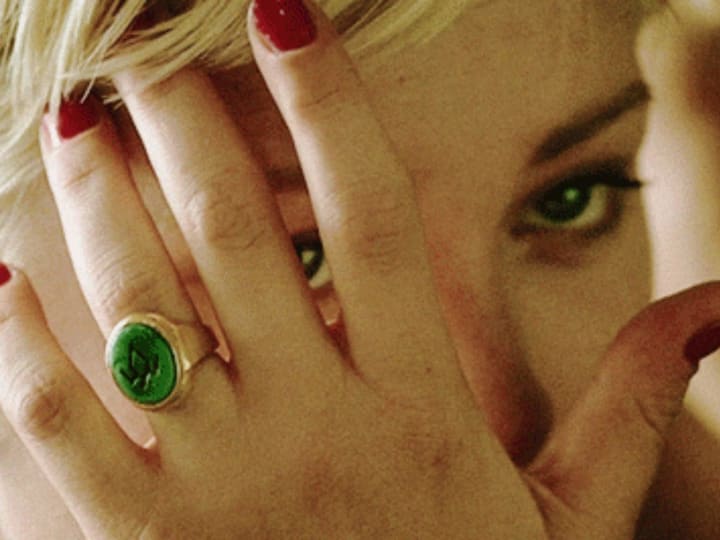 Born in Methuen, Massachusetts and raised in Salem, New Hampshire, Gidley found early success as a model, winning the Wilhemina Modelling Agency's "Most Beautiful Girl in the World" contest, at the age of 20.
Aspiring to become an actress, Gidley studied at the New York Academy of Dramatic Arts, under the tutelage of legendary acting teacher Stella Adler. She eventually moved to Los Angeles, and was soon cast in her debut feature, David Winter's skating drama Thrashin' (1986), alongside a young John Brolin and Sherilyn Fenn; here, she and Fenn began a close friendship that would last until the present day. Gidley gained consistent movie work, but often parts in independent films that rarely received theatrical distribution; highlights include a small part in the wild punk-rock modern western Dudes (1987), female android Cherry 2000 in the cult sci-fi classic of the same name (1987) and Kim in Marisa Silver's teenage crime drama Permanent Record (1988).
Her most famous and memorable role would come in 1992, when she was cast in Twin Peaks: Fire Walk With Me, as Leland Palmer/BOB's first victim, lonesome drifter Teresa Banks. Despite already being cast in The Crew (1994) which had already began filming in the Bahamas, Lynch was so determined to have her for the role, he agreed the production would cover all her additional insurance and travel costs between the two sets. It was clearly worth the effort as, even with her relatively little screen time, Gidley makes a strong impression as the outwardly confident but vulnerable and lost young woman.
Gidley continued to work consistently in film in the 1990's, but there were few particularly memorable roles; a couple of notable appearances include Pepper Gianni in Jim Abrahams gangster film parody Mafia! (1998) and Dottie Thompson in Uli Edel directed family comedy horror The Little Vampire (2000), based on the books of the same name. During late 1990's and the 2000's, Gidley was far more prominent on TV, with a main role as Audrey Westin in FOX comedy drama Strange Luck (1995-96) alongside D.B. Sweeney, and a recurring part as Brigette in 17 episodes of NBC action thriller The Pretender (1996-2000).
Her highest profile and most popular TV role though was probably Teri Miller, forensic anthropologist and potential love interest to Grissom, in CBS's hugely successful police procedural CSI: Crime Scene Investigation; whilst originally appearing in one episode of the first season, she was well received enough to return for a further four in Season Three. Gidley withdrew from acting for personal reasons in 2006, and sadly passed away in her Seabrook, New Hampshire home, aged 52.
Former co-star Josh Brolin spoke of her great character on Twitter after her death, saying of Gidley, "Amazing and innocent memories of her; a spitfire, and a truly funny person she was...amazing people grace us with their spirit, their presence...Thank you for the gift of you, Pam. Rest in Peace."
James Booth (19th December, 1927 to 11th August 2005)
Born David Greaves in Croydon, in Surrey, England, Booth attended Southend Grammer School, before leaving at the age of 17 to join the Army. He had a brief spell working for an international trade company before his interest in acting took over; after training at the Royal Academy of Dramatic Arts (RADA), Booth immediately got to work in the theater, with an straight eight run of Shakespeare plays at the London Old Vic.
Booth next moved to Joan Littlewood's Theatre Workshop, at the Theatre Royal, Stratford East in 1958; Booth would perfect the lovable, roguish Cockney character he'd play many times here, as lead character Tosher, in Lionel Bart and Frank Norman's Cockney low-life musical, Fings Ain't What They Used to Be. His success in the theatre quickly attracted the attention of films producers, and Booth was soon signed to Irving Allen & Albert Broccoli's Warick Films production company.
The 1960's were Booth's most prolific and successful period as an actor; he featured in three Warick Film's productions (Jazz Boat, In The Nick and The Trials of Oscar Wilde) in 1960 alone. Booth's most memorable role from this period was as Private Henry Hook in epic British war film Zulu (1964); seemingly lazy and self-serving, Hook proves his heroic worth by successfully taking charge and defending the mission station during the Battle of Rorke's Drift.
The portrayal of Hook as a thieving malingerer was controversial, with the real life Hook historically proven to be a model soldier and teetotaler, who was awarded the Victoria Cross for his actions at Rorke's Drift; Booth nevertheless received substantial praise for his engaging performance.
Booth's career slowed towards the 1970's; appearances in flop musical Twang! (1965) and the poor box office returns on The Secret of My Success (1965) caused the lead roles to dry up, and Booth began struggling with alcoholism.
He moved to Southern California in the mid '70's and gained work as screenwriter in TV and film, whilst still doing small guest acting roles; these would include parts in two of Britain's biggest '80's hit shows, Minder (1985) and Auf Wiedersehen, Pet (1986), which he recurred in 8 episodes.
In 1991, Booth was cast as Ernie Niles in Twin Peaks, in role that seemed to pay tribute to his talent for wolfish con-men; Niles is introduced as the new spouse of Norma's step mother Vivian, but he soon becomes embroiled in the criminal world of Hank Jennings. Despite arriving in the over-crowded second season, Booth's ineffable charm endeared him to viewers and his performance is fondly remembered.
Other than a few more TV roles, Booth's acting career pretty much ceased in the 1990's. He'd make one final appearance in the cult British black comedy Keeping Mum (2005), but sadly passed away before it was released; the film is dedicated to his memory. Booth met future wife Paula Delaney whilst studying at RADA, and they married in 1960; they had two sons and two daughters together, whom he is survived by.
Jimmy Scott (July 17th, 1925 to June 12th, 2014)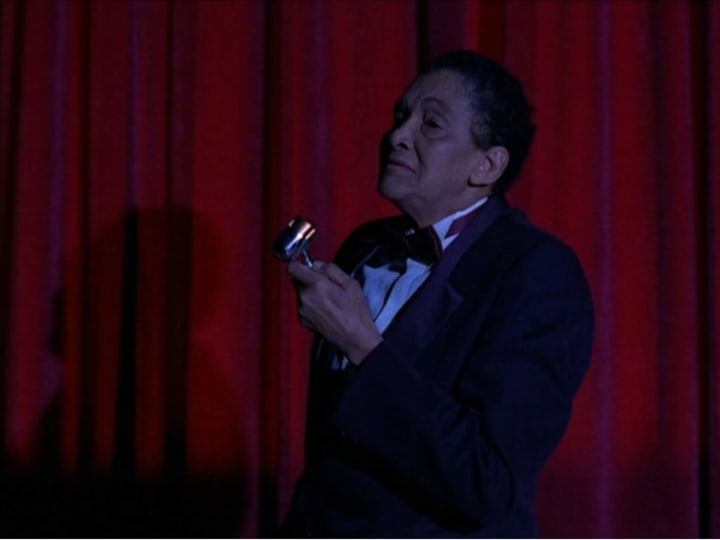 Although not an actor in a strict sense, Jimmy Scott's uniquely haunting delivery in a truly indelible and affecting scene from Twin Peaks, and his distinguished career and life, certainly deserves tribute among the other performers here. Born James Victor Scott and raised in Cleveland, Ohio, Scott had a rare genetic disorder called Kallman's Syndrome, which prevents a person from starting or fully completing puberty; the effect on Scott was the limiting of his height to 4 feet 11 inches until the age of 37 (when he grew a further 8 inches), and his famous countertenor voice, which meant he often sang in a falsetto.
He was given the performing name "Little Jimmy Scott" by famous bandleader Lionel Hampton, and first rose to prominence when he sang lead vocal on the Lionel Hampton Band single, "Everybody's Somebody's Fool" (1949). He quickly became a favourite support vocalist to many of the biggest jazz and blues singers of the time, including Billie Holiday, Ray Charles, Frankie Valli and Dinah Washington.
Various contract disputes during attempts to launch a solo career meant Scott would put out relatively little of his own, and by the late 60's his career had largely stalled. He returned home to Cleveland and held a variety of jobs, before returning to music in the late 80's, when his manager arranged for him to share a late-night bill at the New York Ballroom, with rock and roll legend Johnnie Ray.
Then, in 1991, he was seen singing at the funeral of his friend, blues singer songwriter and Rock and Roll Hall of Famer, Doc Pomus; also in attendance was Sire Records founder and operator Seymour Stein, who signed Scott and released his 1992 Grammy Nominated album, All The Way. Also in 1991, Scott would make his appearance in Twin Peaks, during episode 29, the season two finale.
Scott's evocative, melancholic performance of the dread-filled jazz ballad "Sycamore Trees" perfectly sets the tone for Cooper's soul excoriating journey into The Red Room, and remain one of Twin Peaks most powerful musical moments. Lynch would later say of Scott, "Jimmy does things to a song that nobody else does. He's an original, an original voice. It's haunting. And it's so pure soulful."
His singing career continued to flourish in the 1990's - he was invited to sing backup vocals on Lou Reeds album Power and Glory (1992), and would release two successful solo albums, Dream (1992) and the jazz-gospel inspired Heaven (1994).
His next album was also a marked success; Holding Back The Years (1998) featured his own interpretations of pop and rock classics, including John Lennon's "Jealous Guy" and Elton John's "Sorry Seems To Be The Hardest Word", and peaked at no.14 on the Billboard Jazz Albums chart. In 1993, Scott sang "Why Was I Born?" at the inauguration of President Clinton; he'd also performed the song at the inauguration of President Eisenhower in 1953. The end of the 90's saw the box-set release of many of his early recording for both Decca Records and Savoy Records.
With his work continuing to be enjoyed by many generations, Scott received the National Endowment for the Arts Jazz Masters Award in 2007, in recognition of his work, as well as the Living Legend Award from the Kennedy Centre, and the Lifetime Achievement Award from the Jazz Foundation of America, in 2010.
Scott and his wife Jeanie purchased a house in Las Vegas in 2006, where he later died peacefully in his sleep in 2014. He was buried in Knollwood Cemetery, Mayfield, Ohio; shorty after his death, a portion of East 101st Street in Cleveland, Ohio, was renamed Jimmy Scott way in his honor.
About the Creator
Writer, confessed geek and pop culture enthusiast, loves film, TV and video games. Blogged and written for various websites on all the above.
Reader insights
Be the first to share your insights about this piece.
Add your insights