Trolls Go After 'Drag Race UK' Contestant Sister Sister, Fellow Queens Call For An End To Abuse
'RuPaul's Drag Race UK' Twitter Feed Posts Support For Embattled Queen, Calls For Kindness For All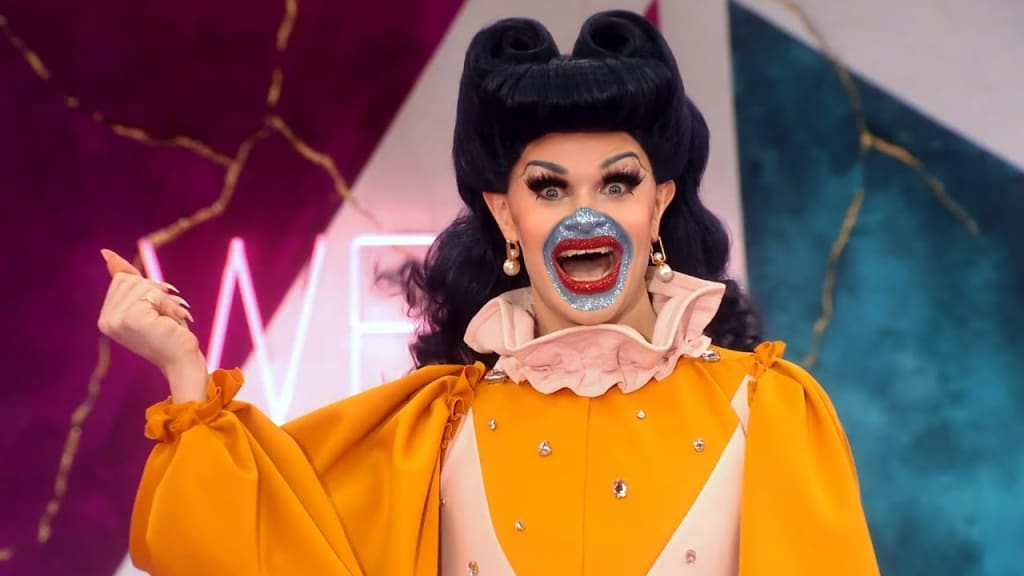 https://i.ytimg.com/vi/I_8tsub6WnY/maxresdefault.jpg
I've become a huge fan of #RuPaulsDragRaceUK since I started watching Season 2 in January 2021. While I appreciate some queens' drag aesthetic more than others, I have definitely gained respect for what these UK queens have done through what has likely been one of the most difficult times of their lives - living with the COVID-19 pandemic. I am not a creative person in the way these queens are, and to see them just putting everything they can into every challenge and try to elevate what they're doing each week while still adhering to safety protocols and so forth has just continued to impress me.
What has not impressed me, though, is the continued "need" in the #DragRace fans' community for the trolls to be so destructive to these queens. Their latest victim has been #SisterSister, and while I myself am not a huge fan of her drag aesthetic - or of the villain edit she seems to have gotten in recent weeks on the show - I don't get why people feel the need to tear her apart.
The online abuse has been so bad that the queen herself has admitted that her "mental health has reached rock bottom; [her] anxiety is showing in physical symptoms," according to a piece she wrote for The Guardian.
This is certainly not the first time I've heard about trolls going after people on television shows and Sister Sister is definitely not the first queen in the Drag Race community to be trolled. However, this is the first time in a while I've seen such vocal support from many corners throughout the internet.
The RuPaul's Drag Race UK Twitter feed encouraged people to "treat queens (and everyone else) with kindness" and posted what they called the "Squirrel Friend Code," whose messages included but were not limited to "Let's lift each other up, not tear each other down."
#WorldofWonder's message on Twitter was blunter. "If you can't love our queens, STFU," their January 30 tweet read.
Quite frankly, the trolls for Drag Race in either the US or UK iteration are pretty bad, and I truly don't get it. Sure, the dolls do invite themselves to be open for public commentary in many ways because they do choose to audition for - and later accept - a competitor's slot on the show, which makes them highly visible to the public. However, there's a difference between public commentary and just being plain nasty, and that line has gotten crossed more than a few times.
I could not do drag. It's beautiful, it's intense, it's different, and creative in ways that I am not nor could be. My youngest daughter, who is 12, is something of a drag queen in the making, and I love that. I have a significant appreciation for the fact that these queens are under tremendous pressure while on the show and while their social media audience has continued to grow, so has the number of eyeballs on them. I don't believe that anyone on social media should be free from public scrutiny, either; if you're putting something on social media, you are inviting yourself to have a comment of some nature coming your way. However, it is possible to have a dialogue on social media where it is possible to criticize what someone is doing without wishing violence upon them or just being brutally nasty.
Perhaps #RuPaul herself said it best in the immediate aftermath of the Season 3 lip sync showdown between #MimiImfurst and #IndiaFarrah: "Drag is not a contact sport." It isn't, and it should not involve tearing people apart if you have a different perception of their art than they do. Realize that being a troll can be damaging for people, and appreciate that these queens go through an awful lot of work in order to make their run on Drag Race successful. No one should be torn apart for trying to do a good job, or simply because they're different.
It's simple, really. Everyone say love.
tv
About the author
I'm a high school English and French teacher who trains in the martial arts and works towards continuous self-improvement.
Reader insights
Be the first to share your insights about this piece.
Add your insights